A mammoth Edwin Encarnacion home run to left-centre field, the ceremonial walking of the parrot as he rounds the bases and then Josh Donaldson greeting him with a low-five and both men putting their right index fingers to their lips after Encarnacion crosses home plate.
Sound familiar Toronto Blue Jays fans?
Making his Cleveland Indians debut Tuesday, Donaldson was batting fifth in the lineup, right behind old Blue Jays buddy Encarnacion.
Despite the two not being teammates for over a year, some of their old chummy habits re-surfaced as the two brought out their old home run celebration from their Toronto playing days.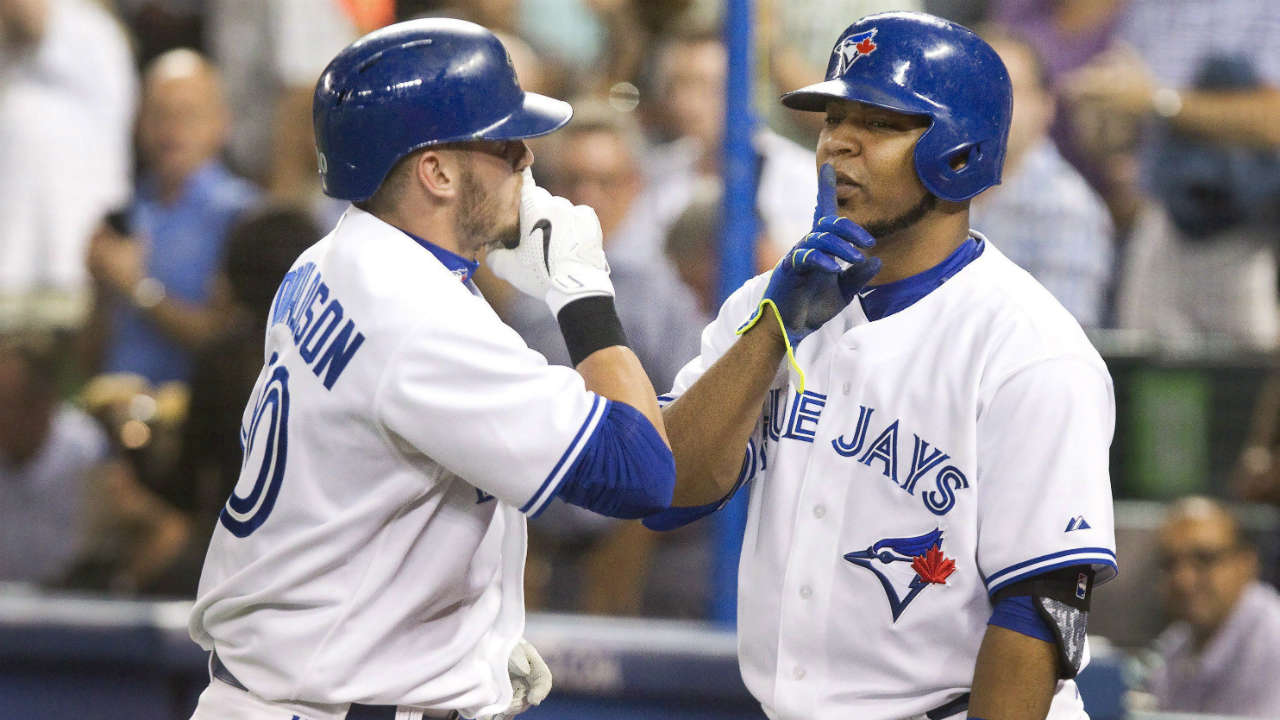 Donaldson and Encarnacion were Blue Jays teammates in 2015 and 2016, seasons that saw Toronto earn consecutive post-season berths after 21 years straight without playing any October baseball.
Donaldson was traded to the Indians on Aug. 31 for a player to be named later, while Encarnacion signed a three-year contract with Cleveland in 2017.
The pair's throwback celebration is just another reminder of better days in recent Blue Jays history.