This story originally appeared in the February 2015 issue ofSportsnet magazine. Subscribe here.
Six short years and an eight-inch growth spurt took Anthony Davis from a high-school nobody to his generation's most dominant big man.
THE GROWTH SPURT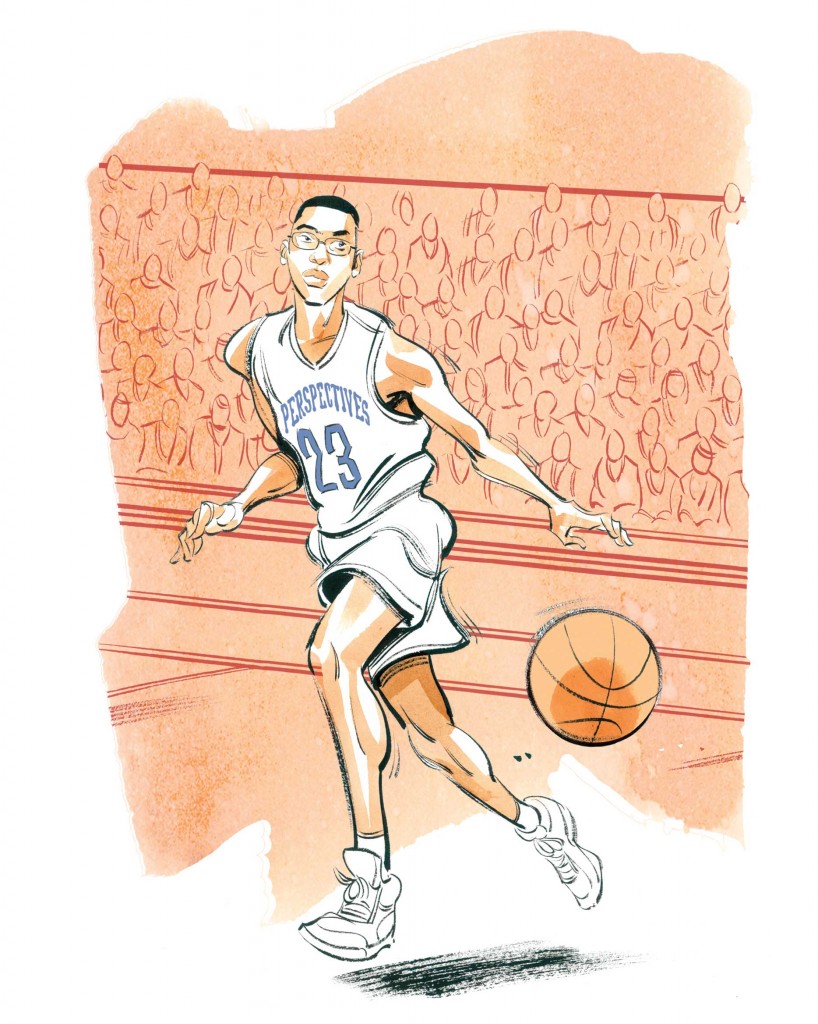 Everything changed for Anthony Davis during his junior season at Perspectives Charter School. That's when, famously, the six-foot-one shooting guard vaulted eight inches and added 20 lb., and high-school basketball fans in Chicago got the first glimpse of the player who, in a few short years, would become perhaps the best on the planet. Perspectives wasn't a sports school. The team played in a rotation of local church gyms and the like, and had never produced a Div. I player. But night after night of 40- and 50-point outings put both the player and school on the basketball map. Suddenly, Anthony Davis was a hot ticket. In one game, despite being the biggest kid on the floor, he put his guard skills on full display, leaning back for a dramatic fadeaway three that splashed through the mesh in the opening minutes. "We had a media row, cameras, requests we never had before or since," recalls Perspectives athletic director Vinay Mullick. Moments later, Davis showed off his new abilities, skying like a wide receiver to intercept a pass at half-court. "He catches it, takes off a step inside the free-throw line, and slams it home," says Mullick. "Bulbs were flashing all over. It was a wild ride, like, 'What's going on here?'"
THE OFFERS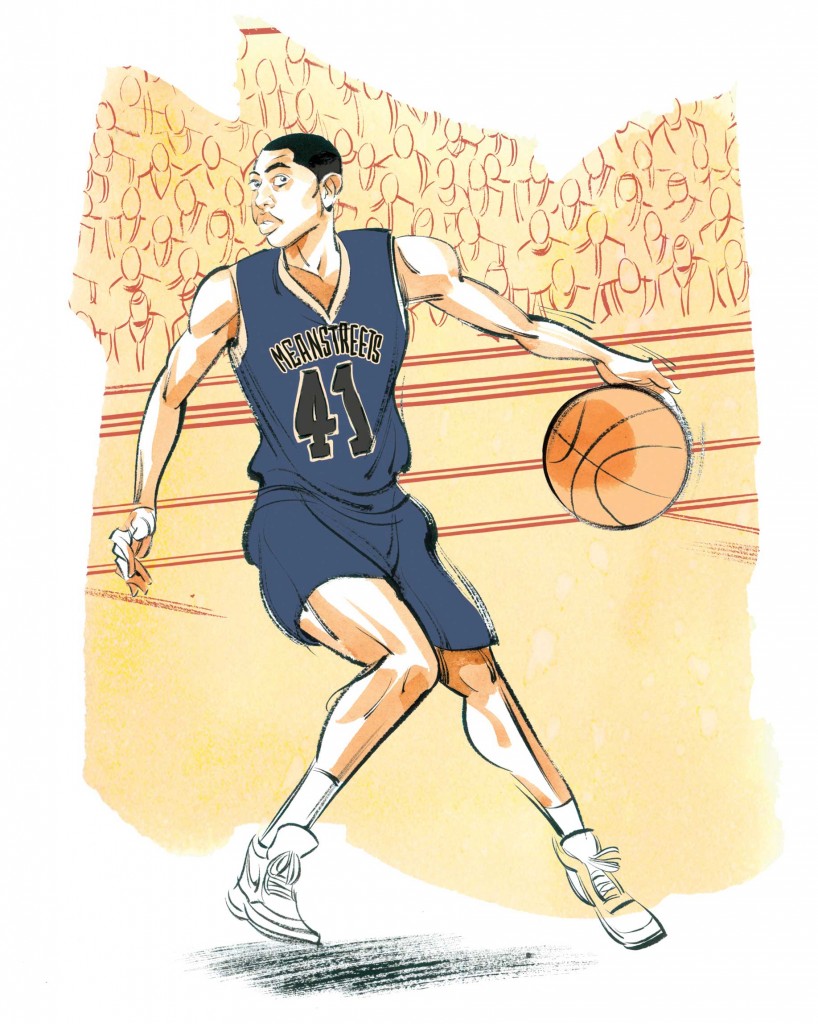 The game was in Newport News, Va., and as the story goes, it marked the moment the legend of Anthony Davis officially made its way outside Chicago's city limits. To that point, the summer of 2010, Davis had taken it all in stride—his growth spurt, his increasing on-court dominance, the added attention—but he had never played in front of an audience like this before. In a high-profile AAU weekend tournament, Davis and his team, Chicago's MeanStreets, stepped onto the court in front of a crowd dotted with some of the most influential college coaches in the nation. And the unknown, gangly, athletic kid with the hybrid game put on a show early, doing all the things we've come to expect—blocking shots, hitting jumpers, running the floor, dunking all over the defence. Yet before halftime, Davis sprained his ankle and couldn't finish the game. No matter. He had already made an impression; Syracuse's Jim Boeheim offered him a scholarship before he left the gym. "The Monday or Tuesday after that it was crazy," recalls Mullick. "Memphis, Indiana, Harvard, Xavier, Illinois—everybody just calling and calling and calling. Suddenly he was the No. 1–ranked player in the country."
---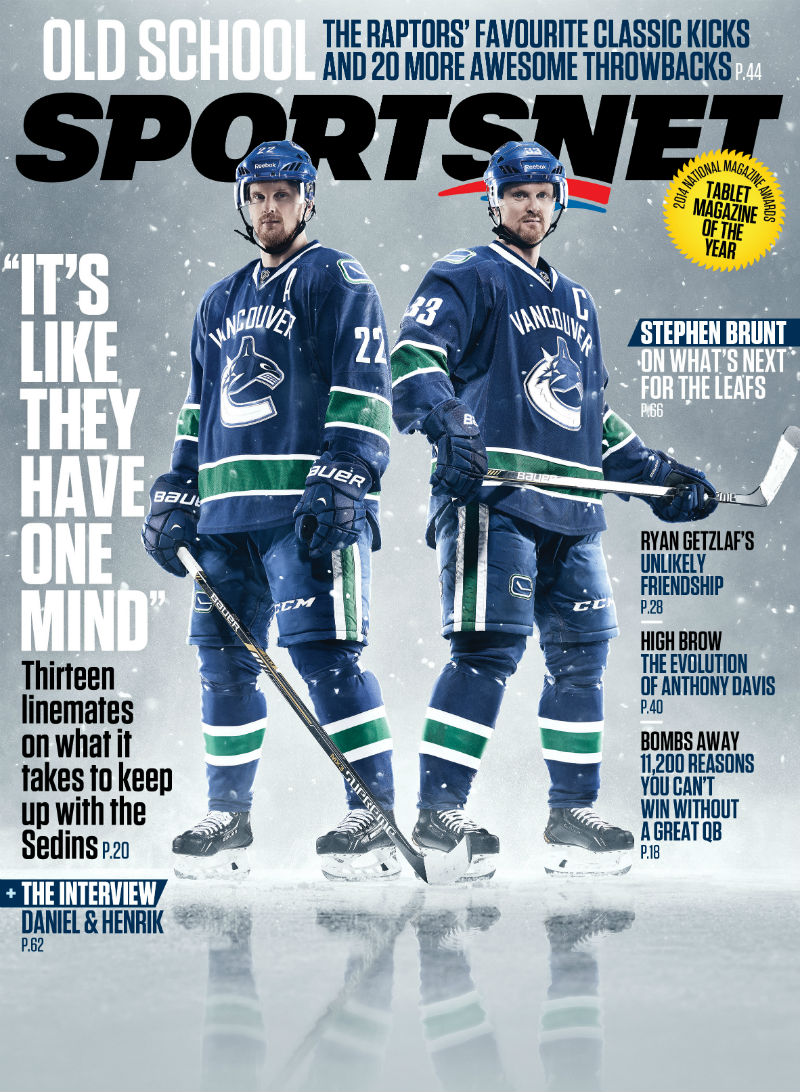 ATTENTION Rogers and Shaw customers.
Already enjoying Sportsnet ONE? Now get access to digital editions of Sportsnet magazine at no extra cost.
---
THE SECRET
"I swear the guy doesn't sleep," says Kyle Wiltjer, a fellow freshman during Davis's lone season at the University of Kentucky. "And I was around him every day."
Davis's impact was immediate in Lexington; he scored 23 points in 23 minutes in his first college game, adding 10 rebounds and five blocks. And he never slowed down, leading his team to an NCAA title as the consensus national player of the year. Through it all, Wiltjer and his fellow Wildcats were amazed by their star teammate's work ethic—and his odd routine. "We'd go to the gym late at night, and I know it's not the healthiest, but we'd go to Sonic [a fast-food chain] after to grab something unhealthy, just classic college stuff. Then we'd go back to our place. I'm stuffed and just trying to get to sleep, but he'd be in your room, joking around, but never letting you go to sleep. Finally he'd just kind of get up and announce 'All right, all right. You can go to sleep now.' I'd crash, and without fail, he'd be the first one up banging on my door at seven o'clock, asking when we're going to go get breakfast before practice. We'd always be asking, 'Do you ever sleep?' He'd tell us how he was an original member of Team No Sleep."
THE PROGRESSION
Ryan Anderson, a teammate on the New Orleans Pelicans, has been there since Davis's first day in the NBA. Few have had a better view of the star big man's improvement.
"Anthony is very smart, very basketball-savvy," says Anderson. "He does a great job being versatile and recognizing where to be effective. Just today we were going over specifics of how [our next opponent] will double-team him in the post. In previous years there weren't any double-teams. He's always been a pick-and-pop guy, he rolls to the basket, runs on fast breaks, gets put-backs—you can tell right away he's such a gifted athlete, a freak of nature. But this year he's really effective in the post and it allows him to take advantage of a lot of mismatches. The focus has shifted so much more on him this season, particularly because now he's scoring from all over the place. There isn't a spot on the court where defences can force him to and limit him offensively—except maybe getting him to shoot threes from four feet behind the line. There's not a whole lot else he can't do. It's crazy, but now you look at the scoreboard and, out of nowhere, he's got 28 and 12, and you realize that this guy does it night in and night out with ease."
Illustrations by Kagan McLeod