There is an existential question that NBA franchises come face to face with leading up to trade deadline day each season: Build for the future, or mortgage it for the present?
While the specific players involved vary year to year, the crux of the decision often boils down to the same debate. In light of the latest Anthony Davis news, and as the Feb. 7 deadline looms closer, the question takes on even greater importance. With Davis approaching free agency next year teams around the league are deciding whether or not to leverage their draft assets in a potential deal.
After all, there's always a risk to trading picks. Here are three cautionary tales about what can happen when teams trade away draft picks and go all-in at the expense of their future: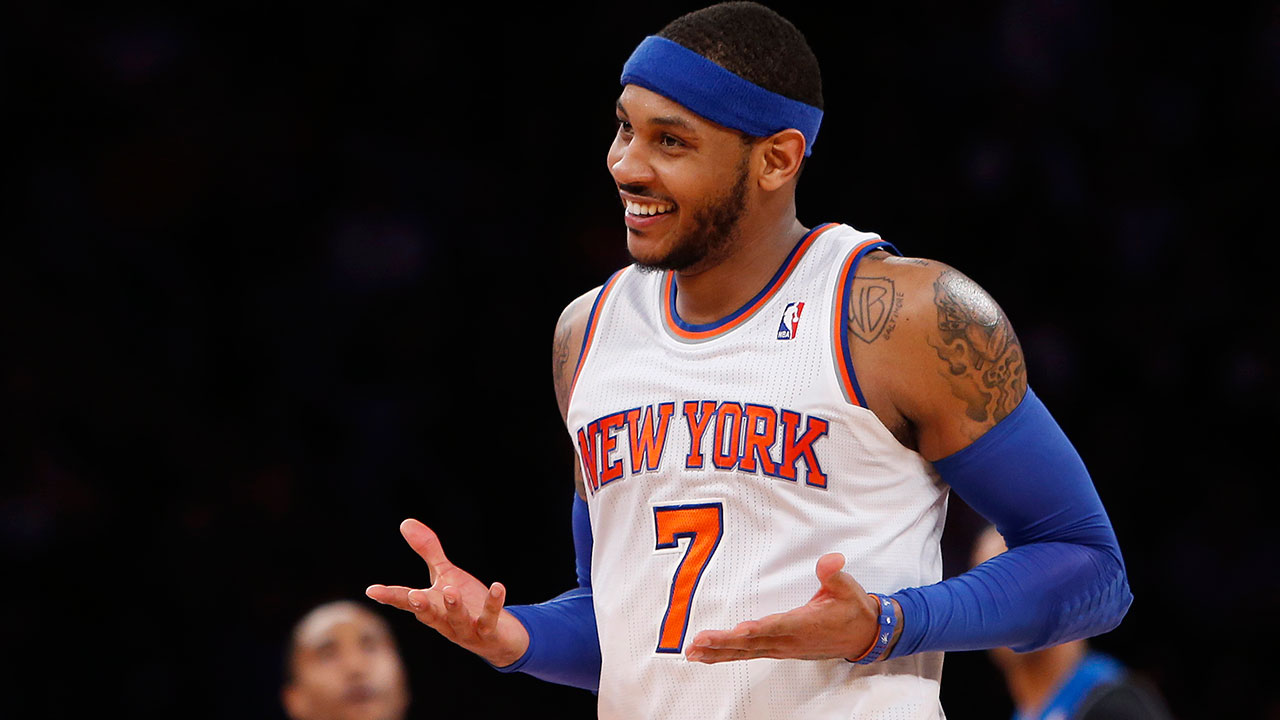 2011
New York Knicks receive: Carmelo Anthony, Chauncey Billups, Renaldo Balkman, Anthony Carter, Sheiden Williams, and Corey Brewer.
Denver Nuggets receive: Raymond Felton, Danilo Galinari, Wilson Chandler, Kosta Koufos, a 2012 second-round pick (Quincy Miller), a 2013 second-round pick (Romero Osby), a 2014 first-round pick (Dario Saric), the option to swap 2016 first-round picks (Jamal Murray), and cash.
Picks for Denver: 2012 second round (Quincy Miller), 2013 second round (Romero Osby), 2014 first-round (Dario Saric), 2016 first-round pick swap (Jamal Murray).
Minnesota Timberwolves receive: Eddy Curry, Anthony Randolph, a 2015 second-round pick (Richaun Holmes), and cash.
Whatever the opposite of aging like fine wine is, that's how this trade has aged for the New York Knicks.
At the time, though, the Knicks had just signed Amar'e Stoudemire and were hell-bent on having their first winning season in a decade. So they traded their young core and several future draft picks to bring in Carmelo Anthony to serve as Stoudemire's co-star at Madison Square Garden.
For the first three seasons, it kind of worked. The Knicks finished above .500 each year, including a 54-28 record in 2012-13 which was good enough for second place in the Eastern Conference. But they never made it past the second round of the playoffs. Superstars aren't always cure-alls.
Stream all Sportsnet games of the NBA Finals as the Toronto Raptors take on the Golden State Warriors for the Larry O'Brien Trophy. Plus, get the Stanley Cup Final, MLB, IndyCar and more.
Saddled with an expensive, aging, and oft-injured Stoudemire, an equally expensive Carmelo, a handful of short-sighted win-now contracts, and no cost-controlled young players to fill in the rotation, the Knicks never made the playoffs after that banner 2012-13 year.
The Nuggets, on the other hand, are now going toe-to-toe against what may be the greatest team of all-time for top spot in the Western Conference, with Jamal Murray — the player they selected in the 2016 pick-swap with the Knicks — playing an essential role.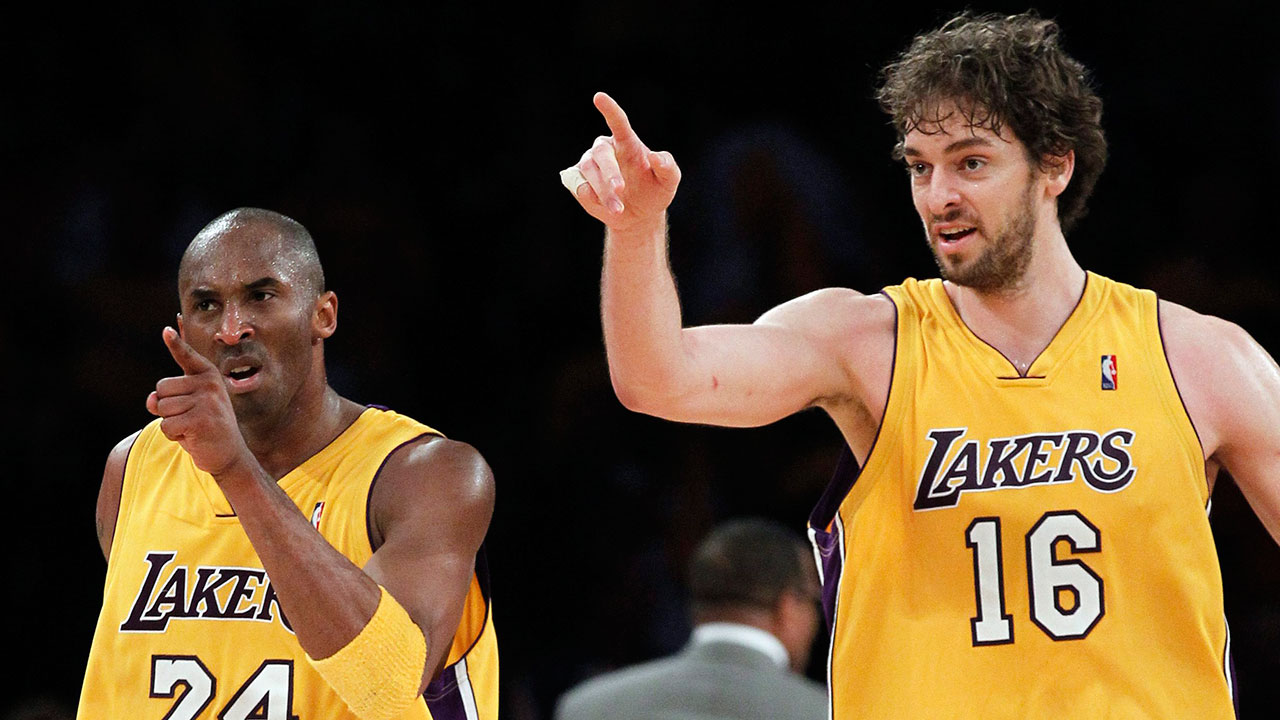 2008
Los Angeles Lakers receive: Pau Gasol, a 2010 second-round pick (Devin Ebanks).
Memphis Grizzlies receive: Kwame Brown, Javaris Crittenton, Aaron McKie.
Picks for Memphis: Marc Gasol (draft rights), 2008 first-round (Donte Greene), 2010 first-round (Greivis Vasquez).
How fitting that the last time the Lakers had a transcendent superstar they also found themselves in a position to trade youth away for current help.
Pau Gasol was among the NBA's best big men, which was the precise void the Lakers needed to fill, and they would go on to enjoy three Finals appearances — including back-to-back championships — with Pau and Kobe Bryant before time and age caught up with them.
In 2008, no one expected Marc Gasol would go on to become a Defensive Player of the Year and franchise cornerstone in Memphis, but this trade shows that you just don't know what young players may end up becoming.
If there is a podcasting odd couple, this might be it. Donnovan Bennett and JD Bunkis don't agree on much, but you'll agree this is the best Toronto Raptors podcast going.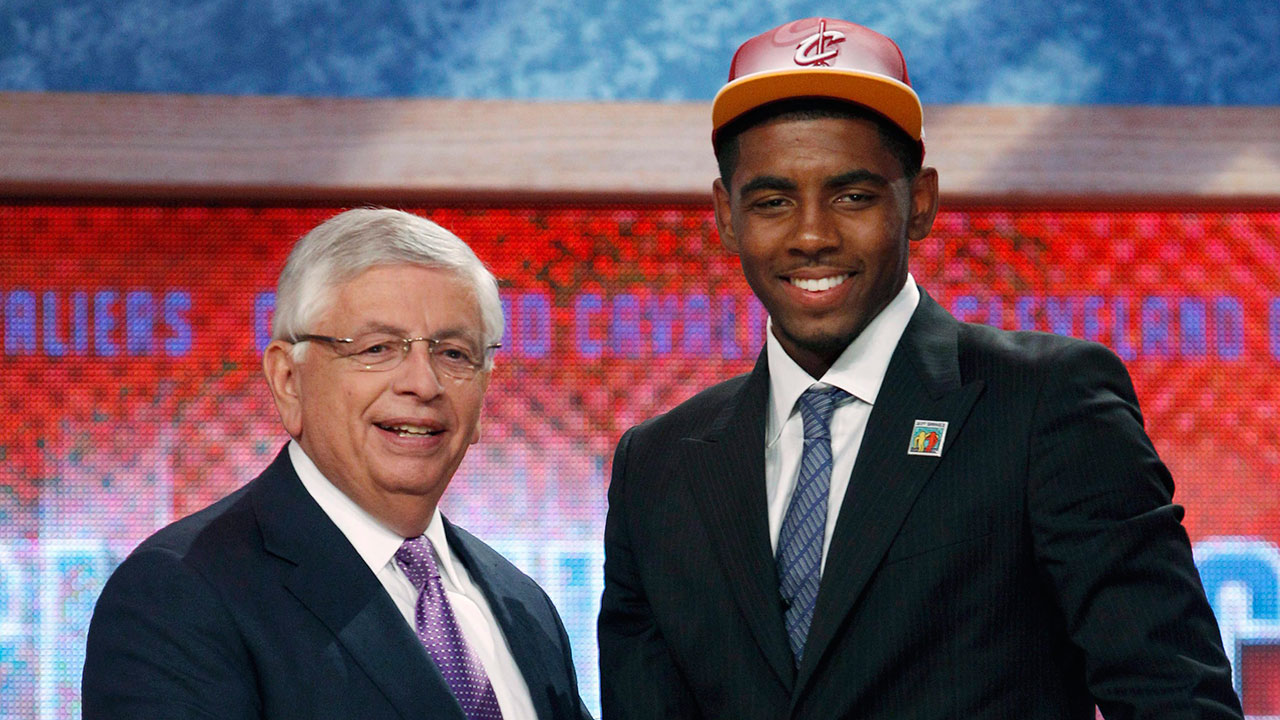 2010
Cleveland Cavaliers receive: Baron Davis, a 2011 first-round pick (Kyrie Irving)
Los Angeles Clippers receive: Jamario Moon, Mo Williams.
This may be the single worst trade deadline deal involving a draft pick this side of the year 2000.
The Los Angeles Clippers wanted no part of paying the final year of Baron Davis' $13.9 million contract and so they packaged him along with their unprotected first-round pick to the Cleveland Cavaliers for Jamario Moon and Mo Williams.
Despite having the eighth-worst record in the league that year, the Clippers ended up winning the draft lottery and, in turn, handed the Cavaliers the first overall pick
That pick? Kyrie Irving.
Dumping salary is a dangerous game. For teams contemplating moving veteran contracts to free up salary cap space for the always looming summer free-agent frenzy — as the New York Knicks just did last week — exercising caution is essential, especially as eligibility rules change and high school players will soon be allowed to declare for draft night.
Only one team can win in free-agency sweepstakes. No one wants to be the general manager who talks themselves into thinking they're a contender to sign some combination of Kevin Durant, or Kawhi Leonard, or Irving, only to wind up losing out on drafting the next Anthony Davis.