We're mere days away from the NBA trade deadline.
Among the potential buyers out there, eyes are on the Toronto Raptors to make a move to bolster what appears to be an all-in, championship-or-bust kind of season.
However, just because it might seem like Toronto would like to make a deadline move doesn't necessarily mean that will happen.
In fact, when you look at the history of the Raptors, they've more often than not decided to stand pat at the deadline. In the 23 seasons before this one, the Raptors have only been active on the deadline's date 11 times.
And though their deadline history isn't the most prolific, the Raptors have managed make enough interesting moves over the course of their existence to keep steady interest in their activity during this time of the year, every year.
Here's a look at the six most impactful trade deadlines in Raptors history.
Note: Not all transactions on this list are from that year's actual trade deadline date. Most are within two weeks of the deadline
1996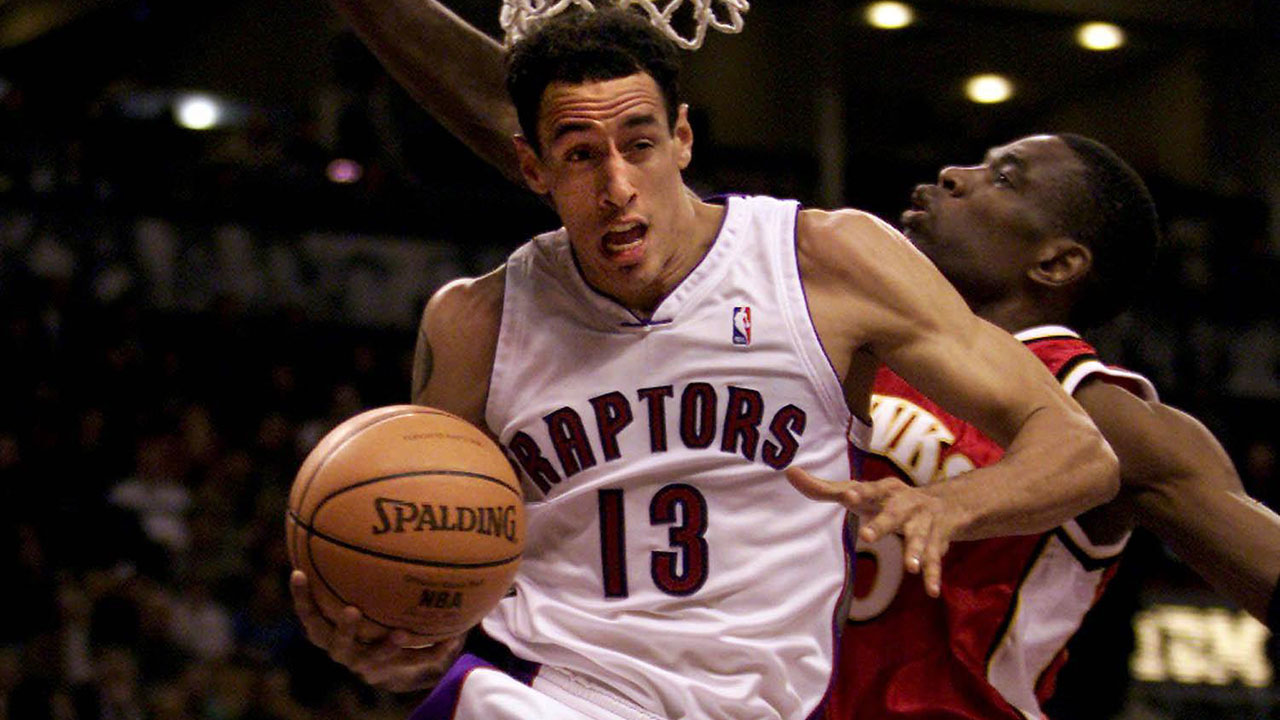 Feb. 18: Raptors acquire Doug Christie and Herb Williams in trade with Knicks for Willie Anderson and Victor Alexander.
Feb. 22: Raptors acquire Sharone Wright in trade with 76ers for Tony Massenburg, Ed Pickney and three second-round picks.
In the team's very first season, the Raptors were pretty active around the deadline.
On Feb. 18, just four days before the deadline date itself in 1996, then-general manager Isiah Thomas pulled off a trade with the Knicks that didn't seem like much at the time, but ended up bringing in a key piece of the Vince Carter era unknowingly in hard-nosed perimeter defender Doug Christie.
Then, on the deadline date itself, Thomas made a trade for what many at the time believed was going to be a strong building block for the fledgling Raptors in recently-turned 23-year-old centre Sharone Wright who just a season before had been selected to the all-rookie second team.
Ultimately, the move didn't work out as intended as Wright never played as well again as he did in his rookie season in Philly. More unfortunately, however, is the fact Wright's NBA career came to a sudden end when he was involved in a car accident that thankfully wasn't fatal but saw him suffer multiple injuries including two broken arms. While he never played in the NBA again, he eventually was able to continue his professional basketball career overseas.
1998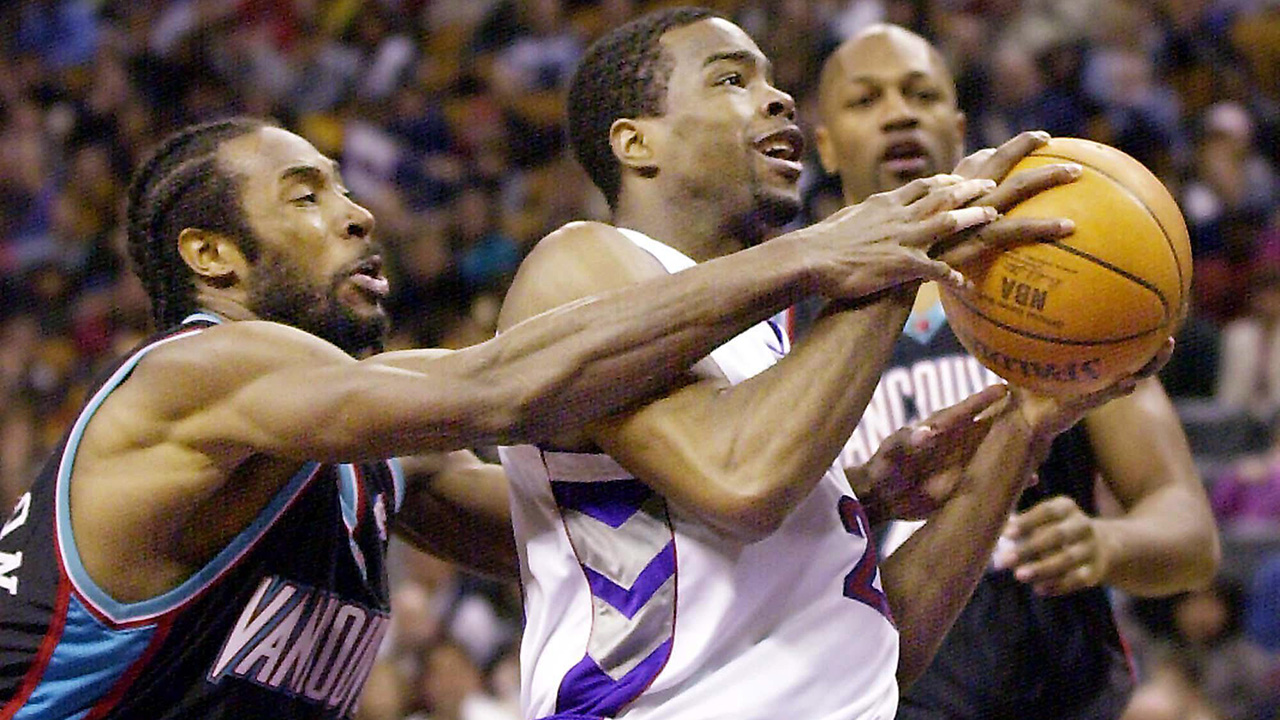 Feb. 13: Raptors acquire Kenny Anderson, Gary Trent, Alvin Williams and two first-round picks in trade with Trail Blazers for Carlos Rogers, Damon Stoudamire and Walt Williams.
Feb. 18: Raptors acquire Chauncey Billups, Dee Brown, Roy Rogers and John Thomas in trade with Celtics for Kenny Anderson, Popeye Jones and Zan Tabak.
This was an interesting year. Just a few days after naming Butch Carter as the Raptors' interim head coach, new GM Glen Grunwald was put in the tough position of trading away disgruntled star point guard Damon Stoudamire and it looked like he came away with a decent enough haul, headlined by former all-star guard Kenny Anderson.
Unfortunately, Anderson refused to report to the Raptors, saying he didn't want to play in Canada, leaving Grunwald in the position to make another trade happen to get something back. This resulted in nice rotation piece Dee Brown, and the cool story that Chauncey Billups was once a Raptor.
More importantly, however, from that Stoudamire trade is that while Anderson didn't work out, they managed to acquire one of the best and most beloved players in franchise history in Alvin Williams, while one of those first-round picks was later used in another trade for veteran big man Kevin Willis.
2001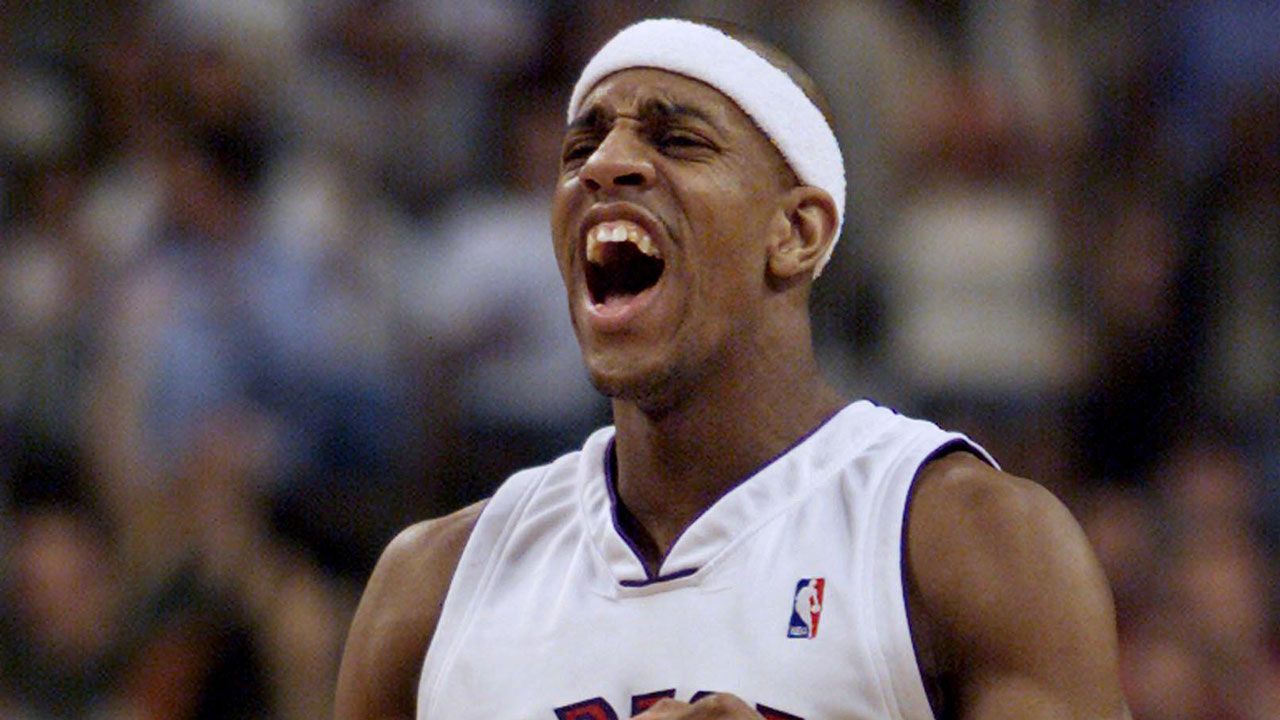 Feb. 22: Raptors acquire Chris Childs and a first-round pick in trade with Knicks for Muggsy Bogues and Mark Jackson.
Feb. 22: Raptors acquire Eric Montross and Jerome Williams in trade with Pistons for Tyrone Corbin, Kornel David, Corliss Williamson and a first-round pick.
At the very height of Vinsanity, Grunwald made a pair of deadline trades, with one of them working better than the other.
Starting with the good news, Jerome Williams, better known as the 'Junk Yard Dog,' became an instant fan-favourite player and is still seen around Raptors events to this day.
Unfortunately, the other trade didn't give the return on investment it was, perhaps, meant to and actually backfired on Grunwald in the locker room as Antonio Davis was upset at the time because he had helped convince Mark Jackson to come to Toronto in the first place.
2005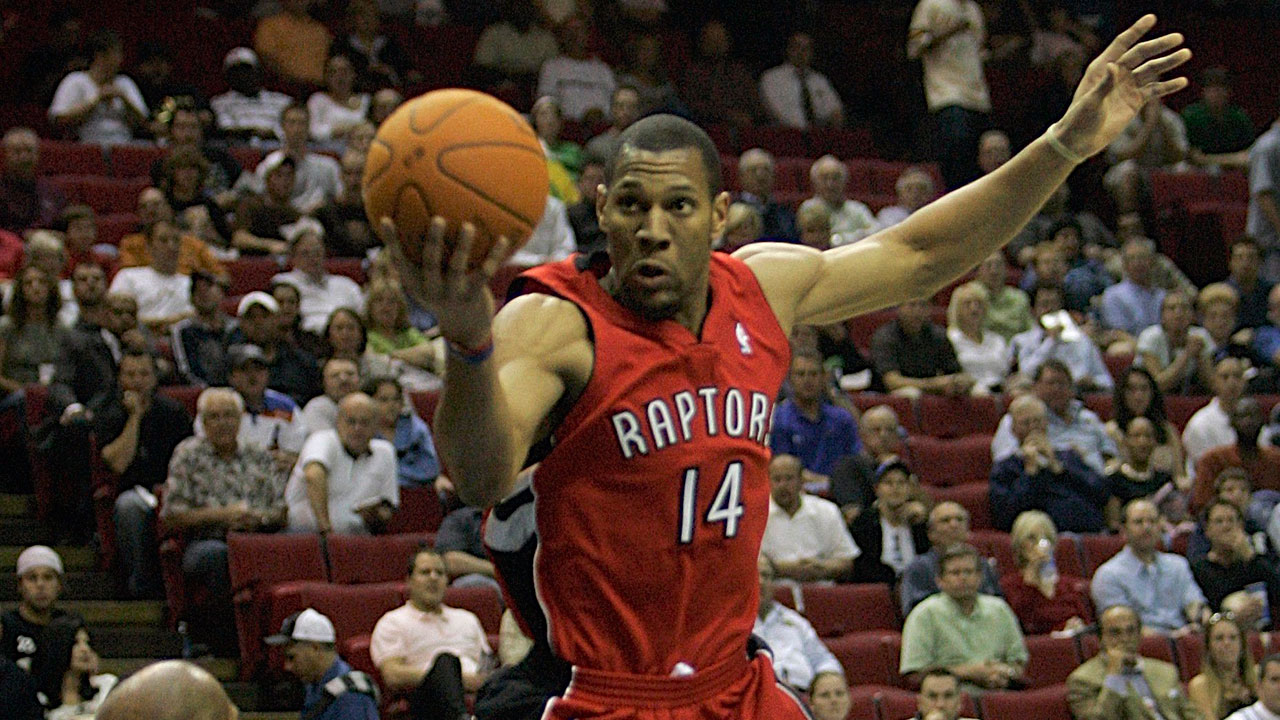 Feb. 11: Raptors waive Alonzo Mourning.
Not a trade, obviously, but this was the aftermath of what was the most infamous transaction in Raptors history until, perhaps, the Kawhi Leonard-DeMar DeRozan swap last summer.
On Dec. 17, general manager Rob Babcock pulled the trigger on a deal with the New Jersey Nets that saw Toronto acquire Mourning, Aaron Williams, Eric Williams and a couple first-round picks for one Vincent Lamar Carter.
Of course, you already know how that story ended. The Nets ended up with the superstar guard they thought they were trading for, and the Raptors had to waive Mourning as he refused to report, the two Williams never moved the needle and the two picks became Joey Graham and Renaldo Balkman.
2009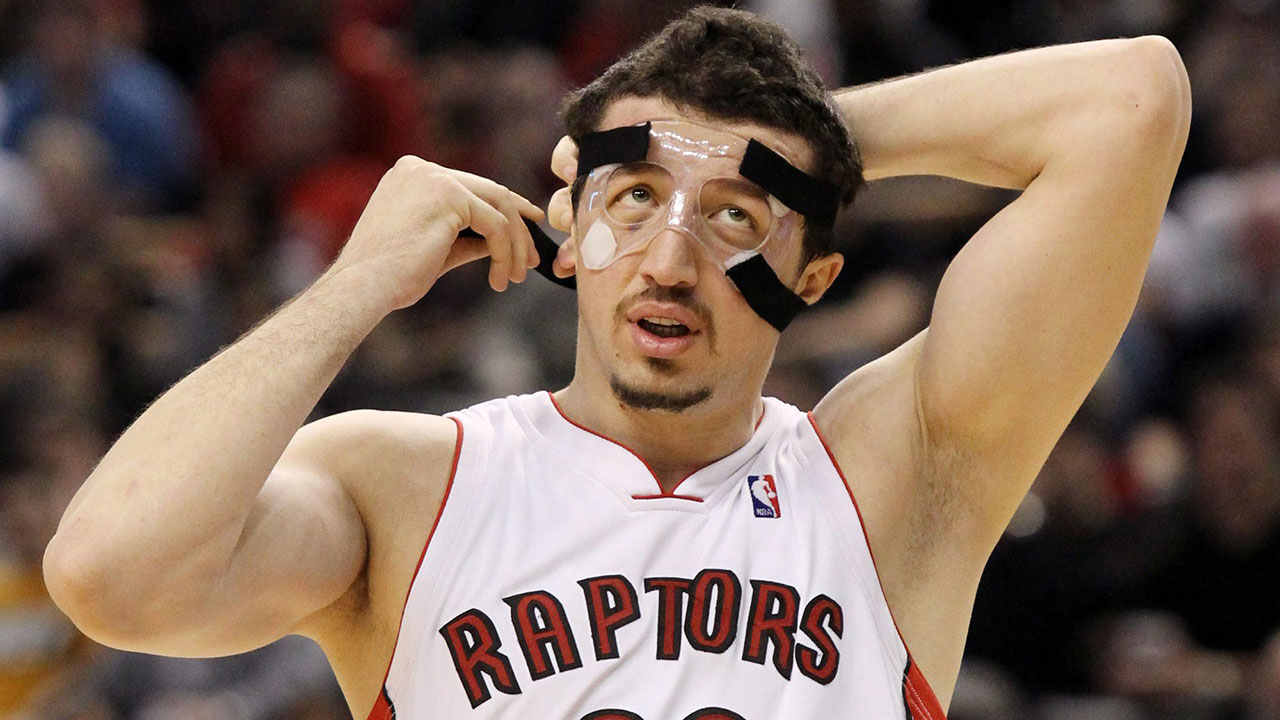 Feb. 13: Raptors acquire Marcus Banks, Shawn Marion and cash in trade with Heat for Jamario Moon, Jermaine O'Neal, a first-round pick and a second-round pick.
At first glance, this trade seems pretty big because of some of the names involved, but not all that impactful. However, the ripples of this deal turned into very large waves for both clubs.
Beginning with the Raptors, Shawn Marion's half-season with Toronto was tepid and rather forgettable, but what can't be forgotten is what his Raptors legacy turned into, which when summed up in one word, is just "Ball."
In the summer of 2009, Bryan Colangelo swung an insane four-team trade with Orlando Magic, Memphis Grizzlies and Dallas Mavericks that saw Marion head to Texas and the Raptors end up with Hedo Turkoglu.
More interesting than that, however, is what the Heat did by acquiring Jermaine O'Neal. With O'Neal, Miami had him under contract for one-and-a-half seasons and, most importantly, a giant expiring contract that freed up cap space that partially allowed them to sign both LeBron James and Chris Bosh.
Lastly, the first-round pick that the Raptors sent to the Heat would actually turn into Jonas Valanciunas, and the reason why Toronto got it back is because of the Bosh sign-and-trade it worked out with Miami.
2017
Feb. 14: Raptors acquire Serge Ibaka in trade with Magic for Terrence Ross and a first-round pick.
Feb. 23: Raptors acquire P.J. Tucker in trade with Suns for Jared Sullinger and two second-round picks.
The most recent Raptors deadline of real consequence was a couple seasons ago when Masai Ujiri went out and made a deal for Serge Ibaka and then, at the deadline itself, P.J. Tucker.
Obviously, Ibaka worked out as one of Toronto's most important players and re-signed with the club after the end of the 2016-17 campaign, while Terrence Ross remains inconsistent and the pick became Latvian player Anzejs Pasecniks, who has yet to come to the NBA.
Tucker could also be seen as a success for the Raptors, although their inability to re-sign him in the off-season was a bit of a downer.
Either way, having seen the Raptors make this deal at a deadline, along with the Leonard-DeRozan one last summer, it seems clear that this current front office isn't afraid to roll the dice when they believe they have a chance to win.