The 2019 NCAA Tournament field was revealed Sunday and though your bracket is likely your priority before the games begin, there are a number of storylines to follow as well.
An annual, pertinent narrative for hoops fans north of the border to follow has been the success Canadian talent has had both in the tournament and during the NCAA season in general over the years.
This March is no exception. Here's a look at seven Canadians you should monitor as the tournament gets underway.
R.J. Barrett – Duke
Unless you actually have no interest in sports whatsoever, you already know about Barrett.
Though he's been overshadowed by his Duke teammate Zion Williamson, the Mississauga, Ont., native has still balled out this season doing things never done before by a Blue Devil freshman while helping Duke become the No. 1 overall team in the tournament field.
There's not much more to be said about Barrett that hasn't already been said, so take a look at Michael Grange's Big Read profile instead for all the details on the young man who just might be the best basketball prospect in this country's history.
Nickeil Alexander-Walker – Virginia Tech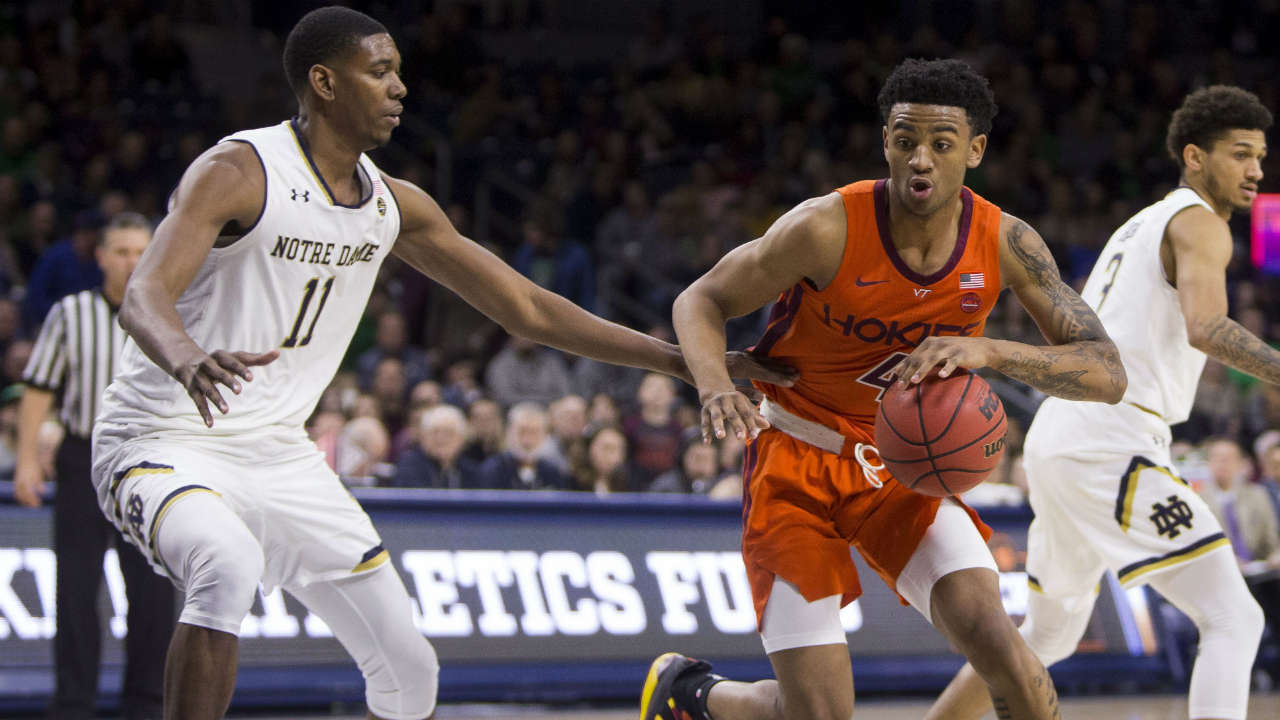 The cousin and best friend of Canadian, Los Angeles Clippers point guard Shai Gilgeous-Alexander, Alexander-Walker is a talented guard who leads the Hokies in scoring at a 16.6 points per-game rate and was a third-team All-ACC selection this season.
Like Gilgeous-Alexander, Alexander-Walker has flown under the radar during his two collegiate seasons, but now with some late first-round NBA draft buzz backing him that could all change.
Fellow Toronto native Jonathan Kabongo is is also on Virginia Tech, a team that earned a No. 4 seed in the East region and will face upset darlings No. 12 Liberty. A great way for Alexander-Walker and Kabongo to introduce themselves to the world would be to smash that Cinderella's glass slipper.
Ignas Brazdeikis – Michigan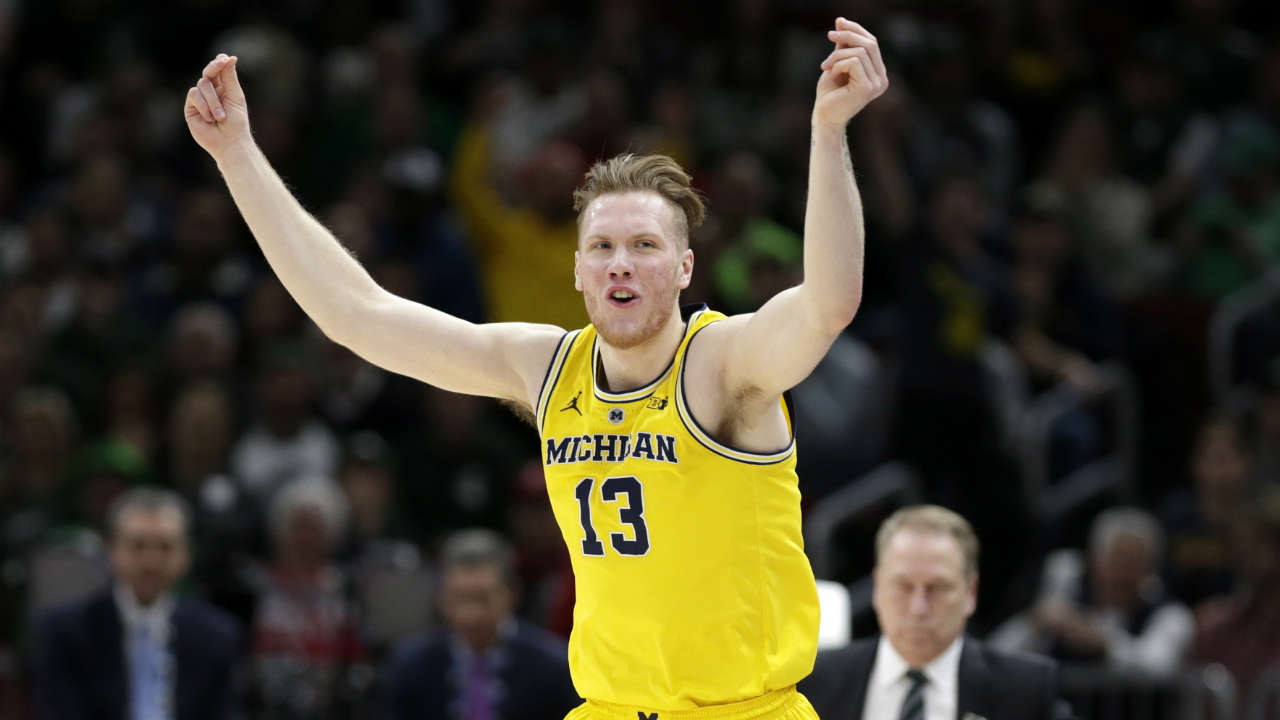 More commonly referred to as Iggy Brazdeikis, the first-year phenom earned Big Ten Freshman of the Year honours and a second-team All-Big-Ten selection after scoring a Michigan-best 14.9 points per game and shooting 41.5 per cent from deep.
The six-foot-seven Brazdeikis is a classic swingman given plenty of offensive opportunity from coach John Beilein and, because of his skill set and the early success he's had so early, he's drawn some comparisons to Nik Stauskas — another Lithuanian-Canadian who starred for the Wolverines.
"I knew how talented he was and he's got a great body, great size to him and, to be honest, if you have good size and you know how to play the game and you're talented, college basketball is really not that difficult," Stauskas told Sportsnet in a recent interview.
Stauskas and Brazdeikis worked out together a few times over there and it was during those times that they forged a relationship with each other, ultimately leading to Brazdeikis deciding to follow in Stauskas' footsteps.
"I had urged him to go to Michigan. He was looking at a number of different schools but I just knew that if he went there he'd just fit perfectly and he'd really just take his game to the next level," said Stauskas. "I'm happy for all his success and he kinda reminds me of myself coming into college. He's very cocky and confident and it shows on the floor, and I think that helps him a lot, too."
That cockiness helped a freshman Stauskas lead a No. 4 seed Wolverines to the national title game and may do the same for Brazdeikis and this No. 2 seed Michigan squad.
Andrew Nembhard – Florida
For a long time, Nembhard was the other Canadian at Monteverde Academy, playing in close friend's R.J. Barrett's shadow.
Now at Florida, the Aurora, Ont., native was able to come into his own and produced an SEC All-Freshman team selection establishing himself as one of the best passers in college basketball with 5.3 assists per game this season.
An old school pure point guard, the big knock against Nembhard was the fact he might be too unselfish and is a weak shooter. However, somewhat ironically, it was Nembhard's shot that, essentially, got the bubble Gators to the dance when he buried top seed LSU in the SEC tournament with a deep three with one second to play.
ANDREW NEMBHARD FOR THE WIN AND THE NCAA TOURNAMENT!!! pic.twitter.com/nDUnLchEc7

— InAllKindsOfWeather.com (@AllKindsWeather) March 15, 2019
It was a signature moment for Nembhard, and now he's looking to create more as a No. 10 seed.
Luguentz Dort – Arizona State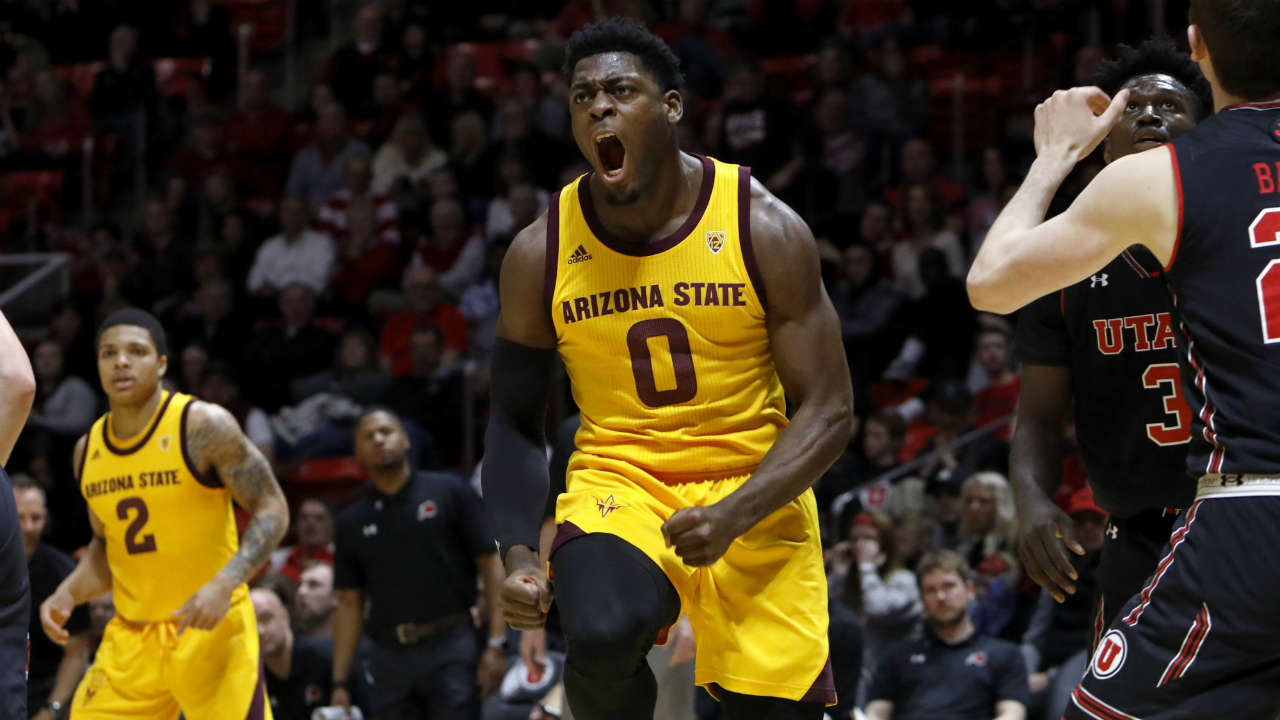 Dort was one of the few bright spots in what was, overall, a dreadful Pac-12 season for Arizona State.
The Montreal native earned Pac-12 Freshman of the Year honours and was also a Pac-12 All-Defensive Team and All-Pac-12 Second Team selection after averaging 16.1 points and 1.6 steals per game.
An athletic specimen with remarkable measurables for a six-foot-four guard, Dort still has a ways to go as far as his shot goes, but he has the potential to bring the "wow" factor whenever he's on the court.
Unlike every other player on this list, Dort's Sun Devils will have to play in a First Four play-in game against St. John's in order to earn the right to the No. 11 seed in the West region, and then face No. 3 Texas Tech.
Marial Shayok – Iowa State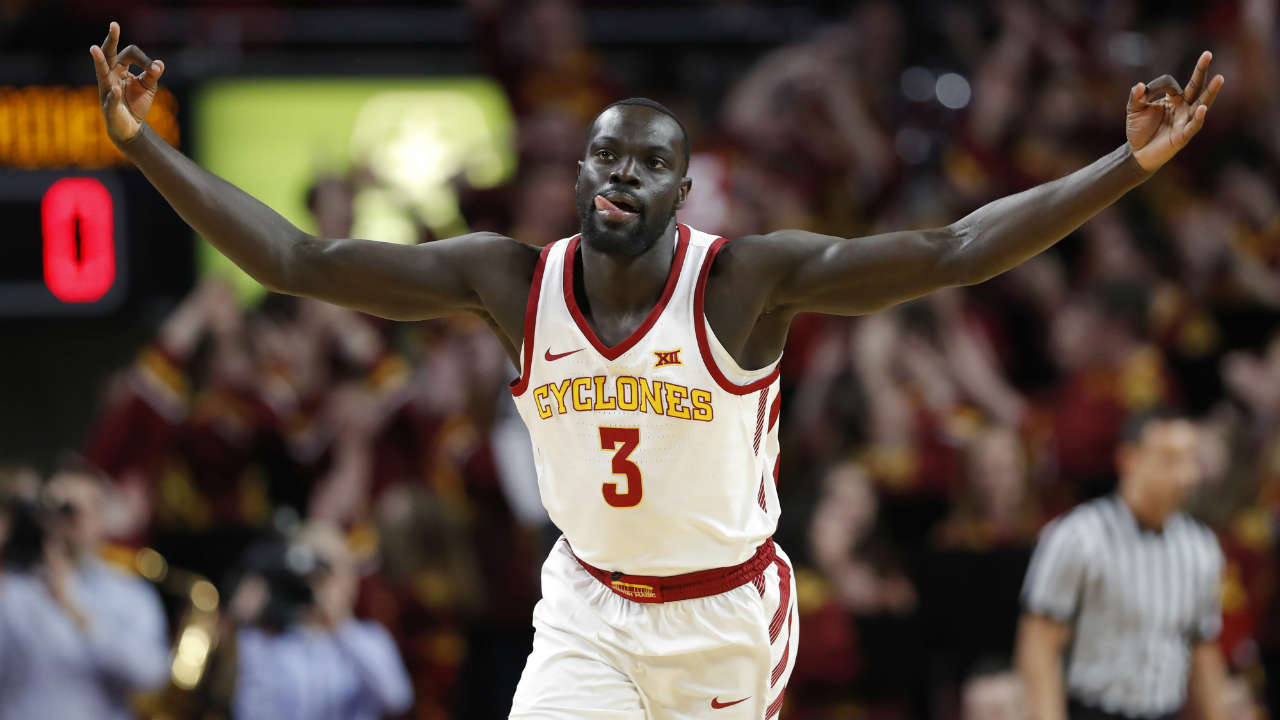 A transfer from Virginia after the 2016-17 season, Shayok is a redshirt senior guard who's become a star with the Cyclones this season.
The Ottawa native leads Iowa State with an 18.6 points per game scoring average on 49.4 per cent shooting and was an All-Big-12 First Team selection because of his strong play.
During the Big 12 Tournament, Shayok kept his strong performances going and helped the Cyclones win the conference tournament and earned tournament MVP in the process.
As a No. 6 seed in the Midwest region, Iowa State should figure to make some noise as they could have a lot of "home" games.
The strong season Shayok has had has been a key reason why the Cyclones look so dangerous heading into the tournament, but he's not the only Canadian in the fold at Iowa as Dartmout, N.S. native Lindell Wigginton also had a strong campaign, ending up as the team's second-leading scorer — and doing so while coming off the bench.
Injury forced Wigginton to miss 10 of the Cyclones' first 11 games and when he returned he embraced his bench role enough to earn the Big 12 Sixth Man of the Year award.
Equipped with Canadian weapons to start the game and off the bench, Iowa State could be the most interesting team to watch from a Canadian perspective.
Brandon Clarke – Gonzaga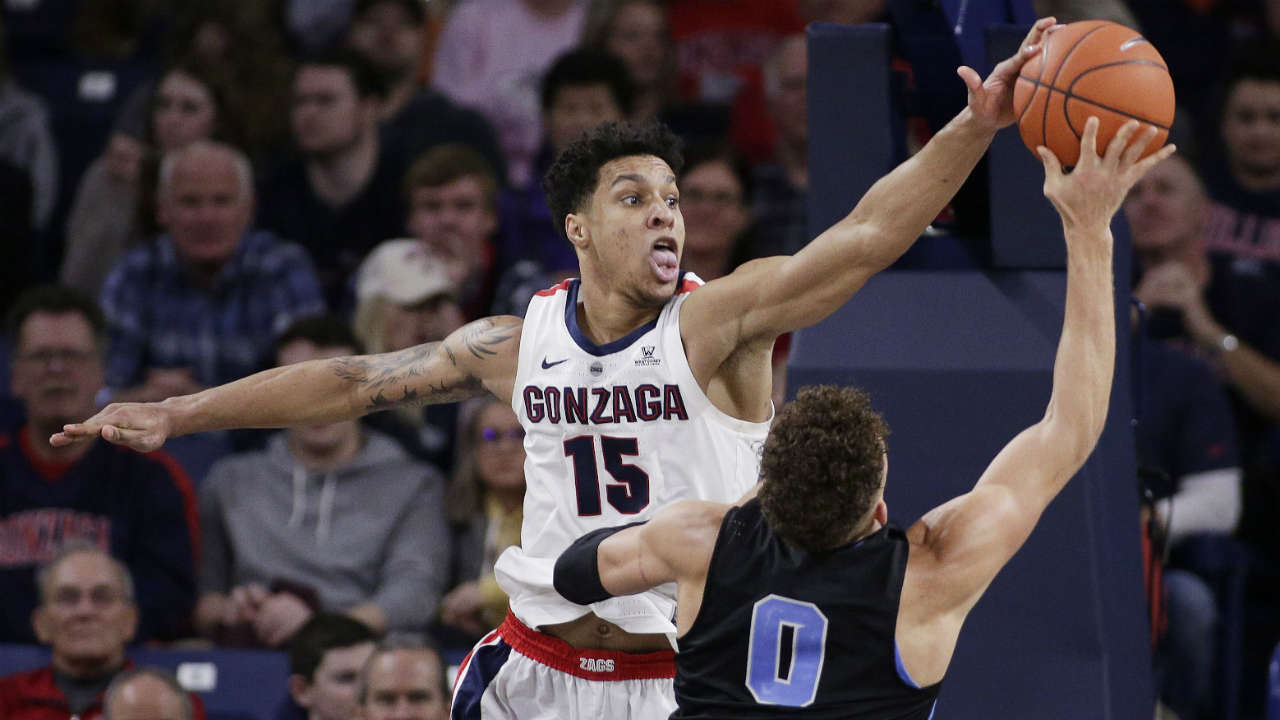 Despite only being listed at six-foot-eight, Vancouver's Clarke plays really, really big.
He leads the Bulldogs in rebounding, pulling down 8.4 per game, and ranked third in NCAA D-1 hoops in blocks, swatting 3.1 opponent shots per contest. Clarke's defensive acumen earned him a WCC Defensive Player of the Year nod, and has made him a Naismith Trophy Defensive Player of the year finalist.
.@brandonclarke23 one of only finalists for the @NaismithTrophy Defensive Player of the Year!
: https://t.co/mQt8gVR3CV pic.twitter.com/yTlTqMmIlO

— Gonzaga Basketball (@ZagMBB) March 14, 2019
Offensively, he and National Player of the Year candidate Rui Hachimura create a devastating one-two, inside-outside punch and the 16.5 points per game — in addition to his defensive contributions — earned Clarke a spot on the All-WCC First Team.
Gonzaga got a No. 1 seed in the West region, so expect to see a lot of Clarke over the course of the next two weeks and maybe beyond.