The 2016 NBA All-Star weekend in Toronto brought out the best in athletics, music, and style.
As someone who still wonders whether or not it's acceptable to mix black with navy, I felt inspired and somewhat intimidated by all of the fashionable people.
Here are my favourite looks of the weekend:
1. Andrew Wiggins
Zach LaVine and Aaron Gordon put on a show during the Dunk Contest on All-Star Saturday Night, but Andrew Wiggins' metallic jacket really stole the spotlight.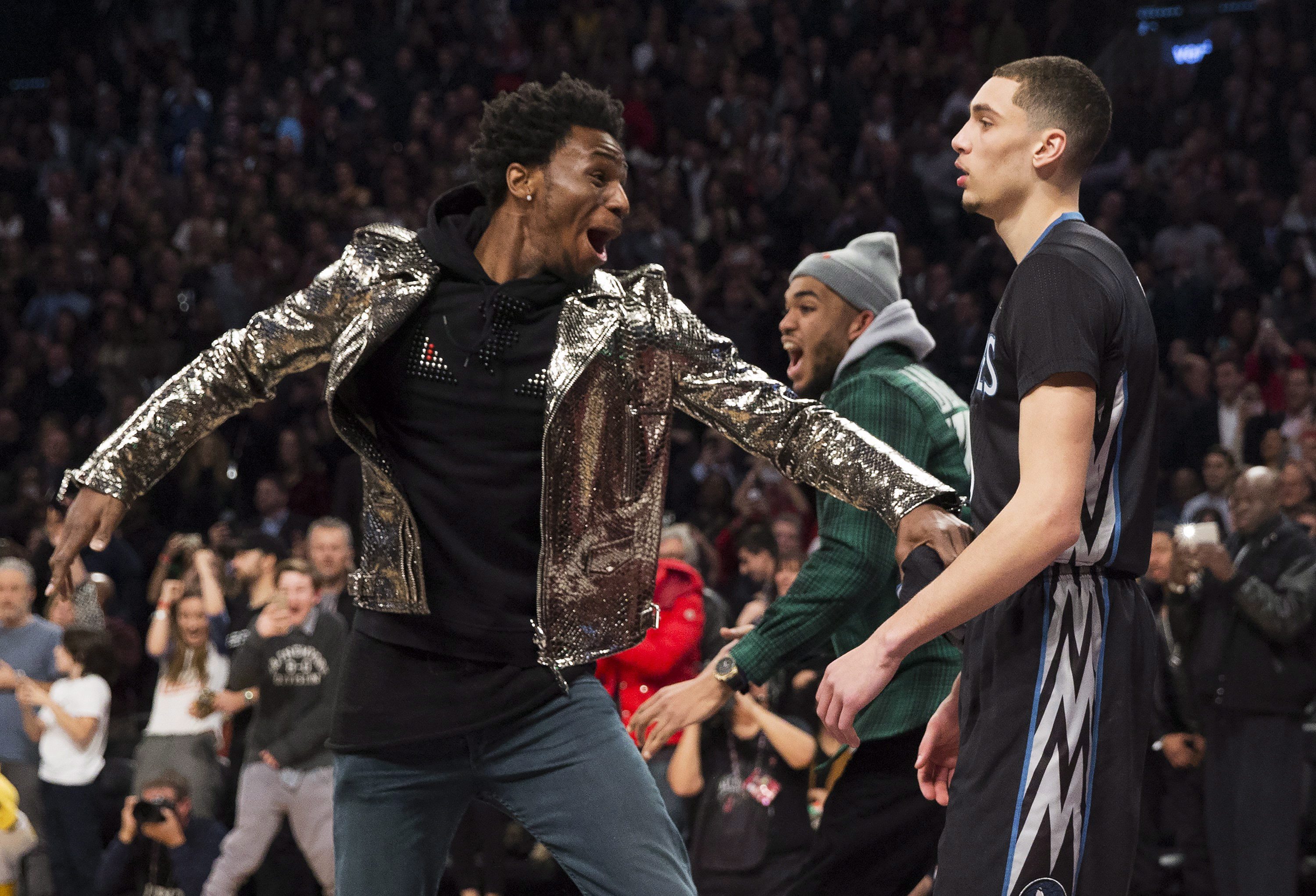 (Credit: THE CANADIAN PRESS/Mark Blinch)
Just look at the way it catches the light when he's reacting to Zach LaVine's insane first dunk.
Wiggins is no stranger to flashy fashion, as proven by the suit he rocked on his draft day in 2014. 10/10.
2. Olivia Wilde
Toronto experienced some frigid temperatures over the weekend, but everyone's favourite girl crush Olivia Wilde had us thinking palm trees and a warm breeze when she wore this jacket courtside.
3. Diar DeRozan
Yes, DeMar DeRozan's daughter is only two-years-old, but her outfit-game was on point all weekend long, making it the first time I'd ever felt intimidated by a toddler.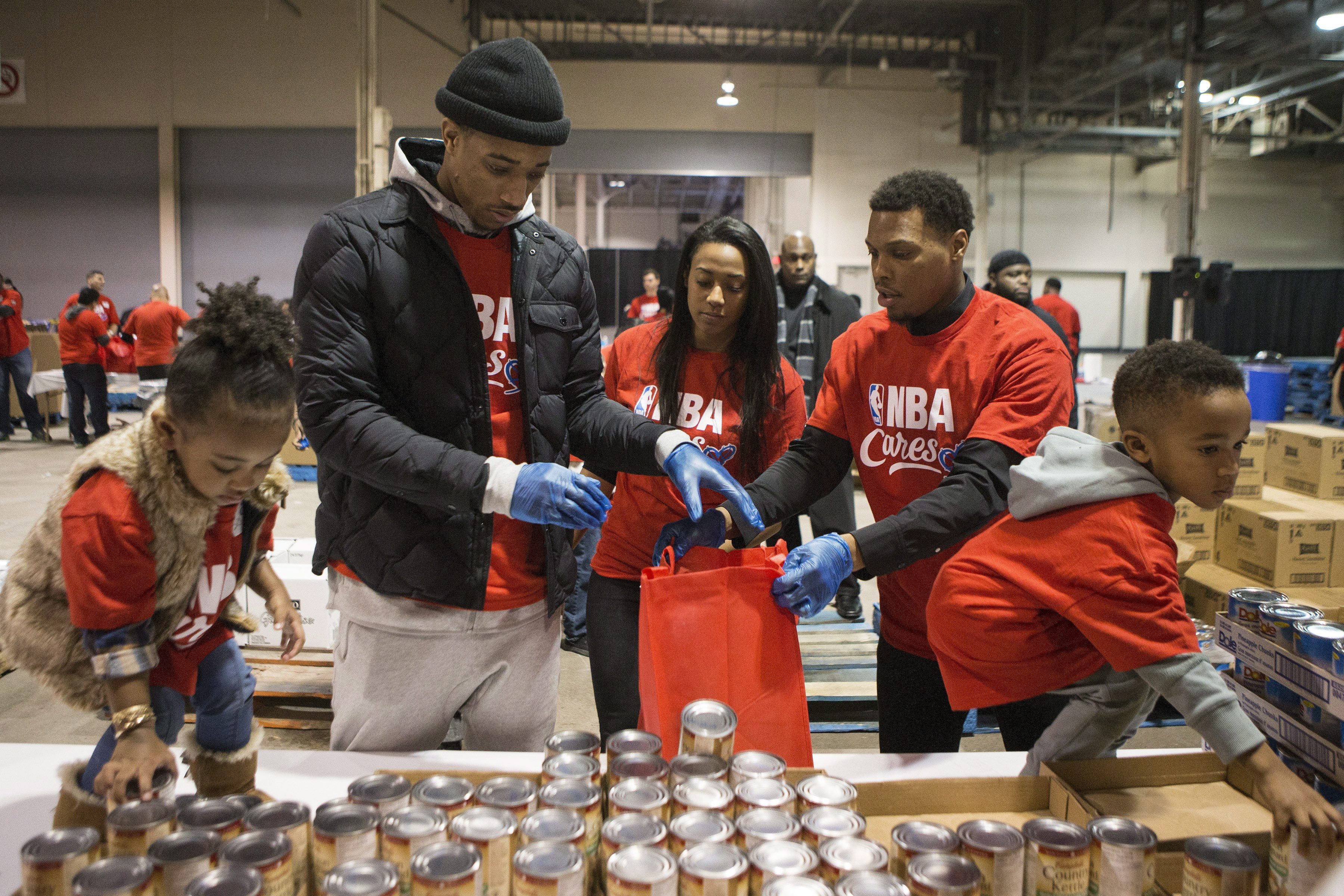 (Credit: THE CANADIAN PRESS/Chris Young)
Sequins, fur vests, and even some screen time. You go, Diar.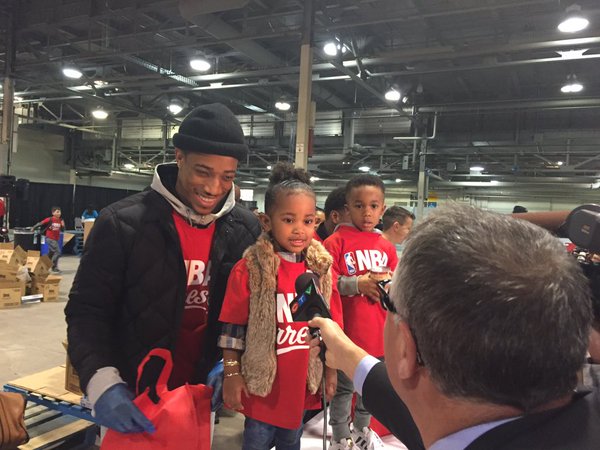 (Credit: @CedFunches on Twitter)

4. Russell Westbrook
The fans have spoken. When it came to voting for the NBA's best dressed player, Russell Westbrook won by a landslide, and it's pretty clear why.
The back-to-back All-Star MVP proved he can rock just about any kind of look.
We are not worthy.
5. Sting
Everyone had their own opinion on Sting's half-time performance.
Whether you were feeling the music or not, you have to admit, Sting is one stylish guy.
Between the overgrown beard and the '90s turtleneck, I'm hoping Sting took a stroll down Queen St. West to be among his people.
6. Ayesha Curry
You can't write an NBA fashion piece without including Stephen Curry's better half, Ayesha Curry.
Leather³? Bold move. It certainly puts my pleather blazer to shame, but if anyone can pull it off, it's Ayesha Curry.