Shai Gilgeous-Alexander may be the first member of Canadian basketball's next generation, where NBA opportunities are almost the norm rather than the exception.
The rangy point guard from Toronto via Hamilton via the University of Kentucky checks off all the boxes that in the past guaranteed a certain amount of celebrity for aspiring Canadian NBA players:
He was a widely recognized recruiting prospect; he represented Canada internationally and played in high-profile prospect events like the 2017 Nike Hoop Summit.
And he has a few resume items that make him nearly unique: he played one summer for the Canadian senior men's national team at age 17 and was a starter for John Calipari at the University of Kentucky, the ultimate NBA assembly line.
But timing is everything, and whereas only a few years ago a prospect like Tristan Thompson was well-known before being taken No. 4 in the 2011 NBA Draft – the highest-ever by a Canadian at the time — Gilgeous-Alexander has arrived at the tail end of the greatest rush of basketball talent Canada has ever known, and in advance of another wave of NBA prospects led by the highly touted R.J. Barrett that may raise the bar yet again.
As a result, the six-foot-six point guard with a seven-foot wingspan who may well be the first backcourt player taken in the NBA draft on Thursday night has flown somewhat under the radar — at least at home.
The NBA knows all about him. Most mock drafts have him going as high as No. 6 to Orlando and not slipping past the Los Angeles Clippers, who have the Nos. 12 and 13 picks in the draft. But as he readies for his big day, he hasn't had the same build-up as previous Canadian lottery picks, of which there have been seven since 2010. He understands why he's not yet a household name at home.
"Obviously in the last couple of years [Canada has] gotten a lot better so guys have been able to do it [be chosen in the draft lottery] so the expectations are that high, that probably has something to do with it," he said in a telephone interview from Los Angeles, where he's been training in advance of the draft. "The better we get, things like that get more normal."
But even though Canadians being taken in the first round and the draft lottery has become normalized, finding success at the NBA level remains a hit-or-miss proposition. Anthony Bennett, taken No. 1 overall in 2013, washed out of the league after 151 games played; Nik Stauskas, taken eighth in 2014, has yet to find significant traction. Thompson and Kelly Olynyk – taken 13th in 2013 — have carved out nice careers as role players but don't project as more than that; Andrew Wiggins has put up some impressive scoring numbers as the No. 1 pick in 2014 but he's yet to consistently shine as the all-star-level talent that his draft position would suggest. Jamal Murray, taken seventh in 2016, may have supplanted Wiggins as Canada's best NBA player in some eyes after his second year in Denver, but all-star nods don't look to be in his immediate future, either.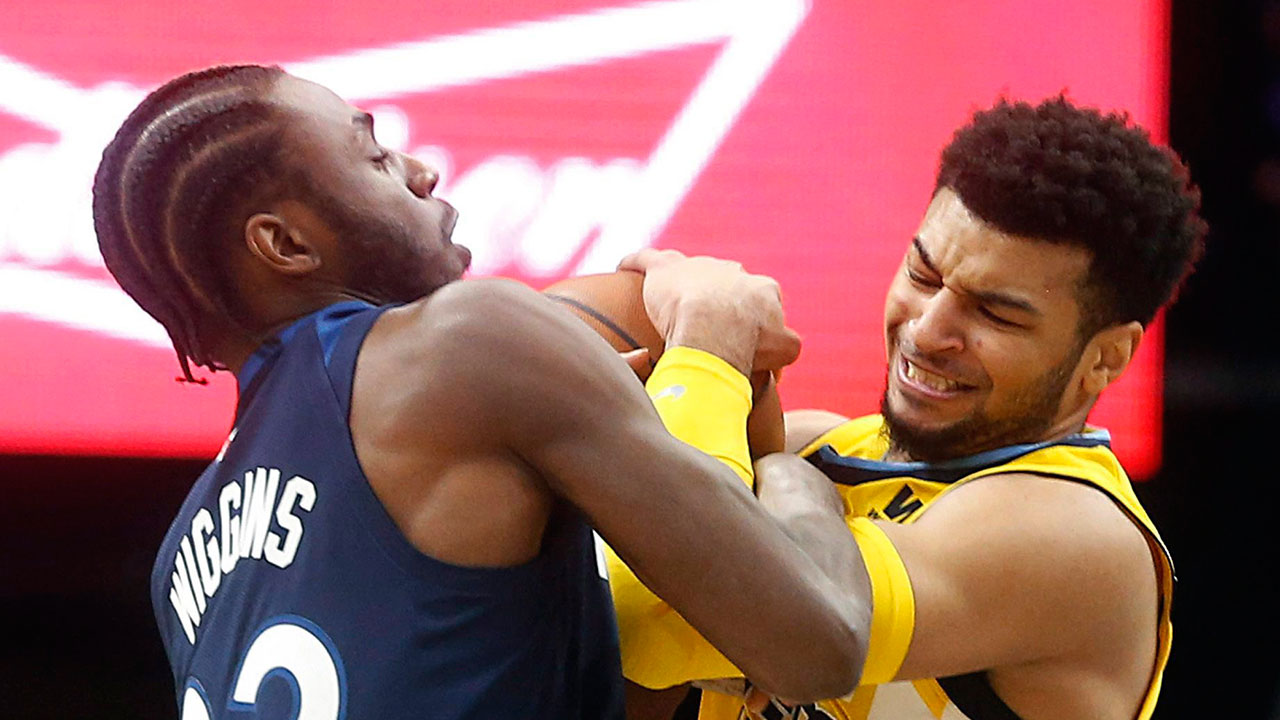 In that context, perhaps Gilgeous-Alexander may benefit from having his calling card as a guy who over-delivers based on mid-sized expectations, rather than the reverse. Even those who worked with him closely are impressed with how far he's come so quickly.
"We thought it would be good for him to be with the national team for that summer, watching and learning the professional game, basically," said Canadian men's senior national team general manager Rowan Barrett, who pushed to have him on the national team in 2016. "There are these clichés about out-working your opponent and being a grinder and he is the epitome of that …. that's who Shai is. He's also a six-foot-six point guard who excels in the pick-and-roll, so we thought he had a chance to be an NBA player [but] I don't know if anyone projected he would be a lottery pick, I'm very excited for him and family."
At Kentucky he was the most lightly regarded member of an incoming freshman class that included five McDonald's All-Americans, yet has ended up as the best NBA prospect of them all.
"I've been overlooked a long time now, especially coming out of high school as a four-star [recruit], I was probably the lowest recruit in my class [at Kentucky] but to be honest I don't mind it being that way; it gives me the chance to surprise guys and stuff like that," Gilgeous-Alexander said.
"All that stuff doesn't really matter. At the end of the day you have to step in the ring and show what you got, so being overlooked by the media and stuff like that, it doesn't really bother me."
He showed his stuff down the stretch for Kentucky. He began the season coming off the bench for the Wildcats and didn't move into the starting lineup until the second week of January. He responded with a string of steady games mixed in with some breakout performances – notably a career-high 30-point night against Vanderbilt and a near triple-double against Ole Miss.
But he put himself on the map as a lottery prospect at the SEC conference tournament (where he won MVP honours) and then in the first weekend of the NCAA tournament, as he averaged 21.8 points, 6.6 assists and 5.8 rebounds along with 2.4 steals a game in five post-season outings before stumbling in a loss to Kansas State in the Sweet 16.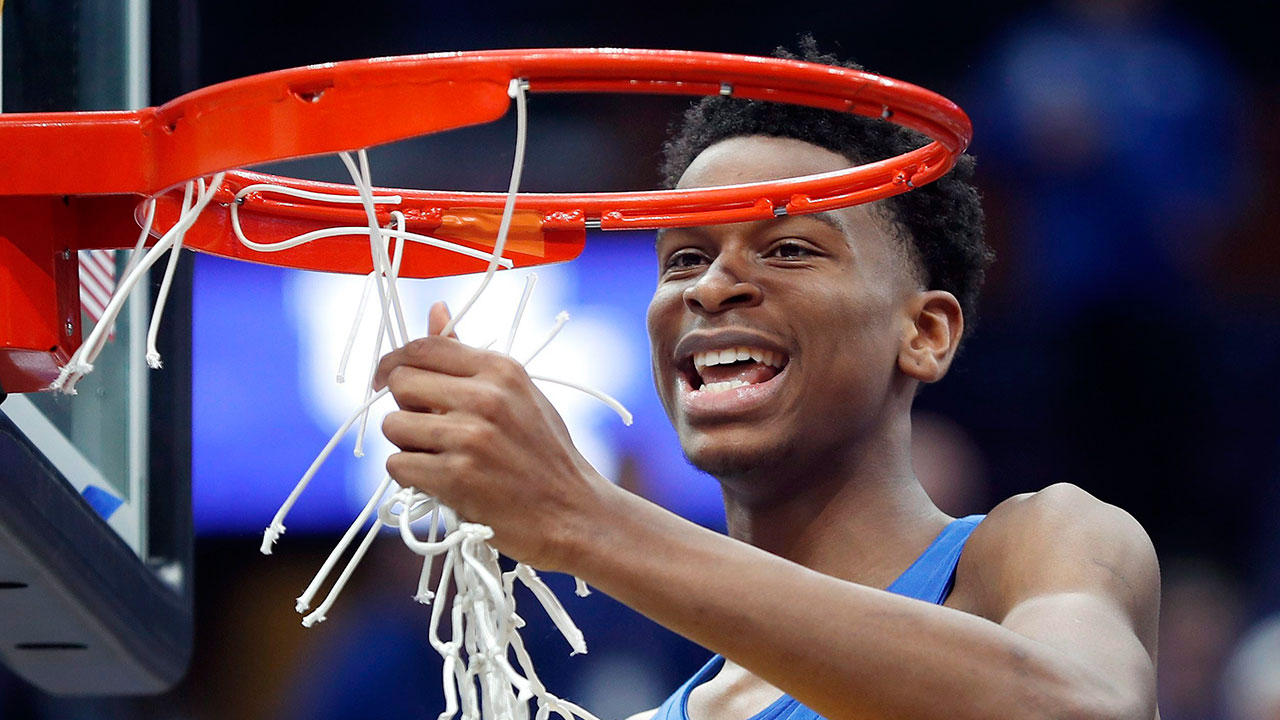 It was a run that proved Gilgeous-Alexander's high-risk, high-reward decision to join UK's one-and-done assembly line was well-founded.
"I was absolutely confident in myself in going there. I knew how good I was," he said. "I thought I was at the same level of the guys who went there, if not better, so I wasn't really nervous or feeling any pressure on me. They recruited me for a reason and I did well enough for them to want me to go there and I just tried to be myself when I got there."
He had no assurances of role or playing time – "Cal doesn't do that" – but was willing to bet on himself becoming a factor.
"I always knew I had the capability," he said. "And midway through the season, during SEC play I started playing with confidence and I got some momentum going for myself and for the team and I just tried to take it as far as I could."
Exceeding expectations has become a habit for the rangy point guard whose mother, Charmaine Gilgeous, represented Antigua in the 400-metre at the 1992 Olympics and whose first cousin, Nickeil Alexander-Walker, started as a freshman at Virginia Tech this past season and could also get some NBA looks if he chooses to come out next summer.
"We've been underdogs all our life."
Gilgeous-Alexander and Alexander-Walker played club basketball together since they were old enough to dribble, often coached by Vaughn Alexander, Gilgeous-Alexander's father. That Gilgeous-Alexander is even now only slowly being recognized as player with high-end NBA potential fits with a pattern.
"We've been underdogs all our life," says the elder Alexander, who played high school basketball in North York. "People were always – 'you got to see that kid,' but they were always talking about another kid, at the time. There was always someone ranked higher.
"And to be honest with you, I loved it. It gives you that room to grow, to creep up on someone … we've always been that dark horse. When he went to Kentucky it was that same thing. He was a four-star – he should have been five-star – but you're seeing it now. [He] can prove it on the court. Your game will always speak for you. Sometimes it's better to be the dark horse and creep up. That's the route he took."
It's a route that will take him to the NBA, almost certainly as another in a steady stream of Canadian lottery picks.
But Gilgeous-Alexander says his plan is to continue exceeding expectations once he makes it to the NBA, listing his intangibles – he's a high IQ player whose length should allow him to fit perfectly into the current NBA's 'switch everything' defensive emphasis – as elements that should allow him to excel.
"The upward climb I'm on, obviously I'm getting better," he said. "And if that continues to happen I should end up in a good place."