"The Carter Effect," a new documentary examining Vince Carter's career and subsequent impact on the Canadian basketball landscape, premiered at the Toronto International Film Festival last weekend to strong reviews.
The story of Carter's Toronto tenure is layered and rich with storylines. From his meteoric rise that put the Raptors on the global map, the tenuous end of his time with the team that culminated in one of the most lopsided trades in NBA history, and the stunning rise in the sport's popularity and the large crop of current and future pros whom Carter helped inspire to pick up a basketball. It's clearly one of the most interesting stories to tell from the franchise's 22-year history.
It's a natural choice when answering the question: What Raptors-related documentary do you want to see? Well, here are some other Raptors films that should be made.
WHEN WORST BEAT FIRST
It remains arguably the biggest single game in franchise history, and by far the most significant in the Raptors' earliest years.
March 24, 1996. SkyDome, Toronto. When Michael Jordan came to town at the height of his reign, the Chicago Bulls were 60-8 and just a handful of games away from setting the NBA's record for most wins in a regular season. The Toronto Raptors were in their first-year of existence, and every bit as bad as you'd expect an expansion franchise to be, carrying a 17-49 record heading into a matchup with the NBA's best.
So, needless to say, nobody expected what would happen next: A tightly contested affair that came down to the wire and, improbably, a signature Raptors win. Rookie point guard Damon Stoudamire scored 31 points, and players like Tracy Murray and Alvin Robertson stepped up with huge performances of their own. It was an exciting contest that came down to a last-second shot opportunity for the Bulls. Jordan, predictably, swished it, but the shot fell milliseconds after the final buzzer sounded.
The story of the game is both great, and hilarious (if you hear John Salley, who was traded from the Raptors to the Bulls partway through that season, tell it) and it includes the Bulls partying into the wee hours of the night before the Sunday afternoon game and some ferocious trash-talking between Jordan and Robertson, notoriously one of the players least intimidated by His Airness.
For more on that game, read this.
F**K BROOKLYN: THE MASAI UJIRI STORY
A heartwarming and inspiring look at the man who followed a dream from Nigeria to the NBA, turned around a franchise, captivated a national fan base, and founded the Giants of Africa, a youth basketball organization that seeks to empower people across his home continent.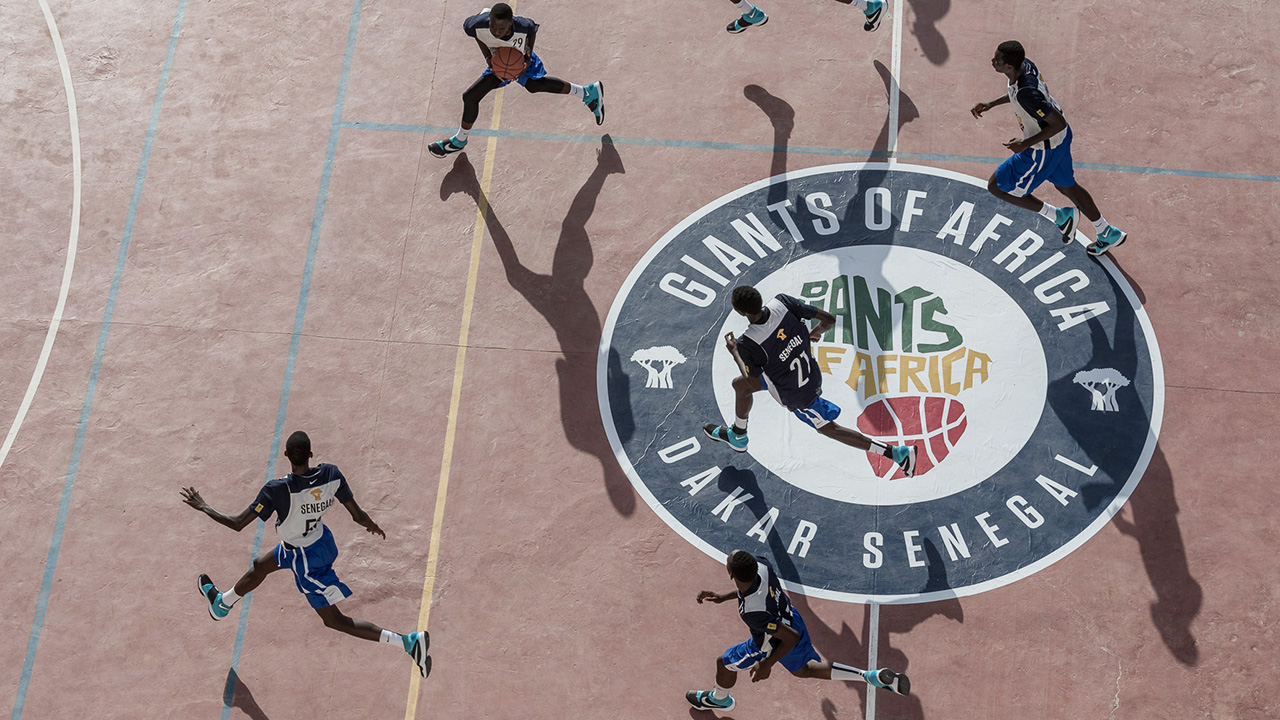 IN SEARCH OF THE RAPTOR
Having already been voted the NBA's best mascot in the past, The Raptor has been delighting fans since Day 1. But the man who first donned the suit, yes, the original Raptor, stepped out of the comically oversized dino shoes long ago, and, I'm told, is currently living in Florida. This investigatory doc would track him down and find out why he left the sweetest mascot gig in sports.
PREHISTORIC
"We were too far ahead of our time," Isiah Thomas told J.D. Bunkis and myself two years ago. "We were too far ahead, but now the game has caught up with the way we were thinking."
The Hall of Fame legend and first general manager of the Raptors wasn't just talking about marketing strategies and logo designs, but also the early Raptors era and typical modern day on-court concepts like using the power forward to stretch the floor and create space on offence. Thomas claims his Raptor teams experimented with basketball concepts that have been, indirectly, adopted league-wide today. Were they really ahead of their time?
MIKE JAMES AND THE GREATEST CONTRACT RUN IN SPORTS HISTORY
A personal obsession favourite of mine, Mike James spent one season in Toronto, put up career-high numbers on a crappy team, and parlayed his success to a monster contract with Kevin Garnett's Minnesota Timberwolves. It's a textbook case of playing for a contract, one that worked out nicely for James and terribly for the Raptors.
Prior to arriving in T.O., James had already won a championship backing up Chauncey Billups on the 2004 NBA-champion Detroit Pistons.
James could always get buckets— his nickname, "The Ammityville Scorer," was well-earned— and averaged 9.2 points per game as a role player over his first four seasons before being traded from the Houston Rockets in exchange for fellow point guard Rafer Alston just ahead of the 2005-06 season, arriving in Canada with one year remaining on his contract.
But the 30 year-old had never had a season like the one in Toronto before— or in the seven seasons he played after his year with the Raptors.
In 2005-06, James averaged more than 20 points per game, while playing almost 1,000 more minutes than he ever had, and hoisting nearly double as many shots as any season before.
On a roster devoid of depth and star talent, James emerged as a go-to scorer, tying a 21-year old Chris Bosh to lead the Raptors with 15.5 field goals per game. But the Raptors finished 27-55 that season, good for fifth-worst in the NBA. This was the same season the team posted a 1-15 record to start the season, and was torched for 81 points on a Sunday night in Los Angeles by Kobe Bryant.
Things reached something of a boiling point by the end of the season, punctuated by this truly epic seven-minute rant at the end of the season when facing questions over whether or not James could be a "pass-first" point guard (note: James led the Raps with 5.8 assists per game).
"I don't need everybody to love me," James told reporters, "I don't care who loves me. All I need is one team to love me. That's how I feel. I don't care if a person critiques me. What do I have to do to be called a point guard? Average 20 assists per game? Is that what I've got to do in order to stay in this game? You see, the thing is: I'm not trying to please nobody. Whoever wants a pure point guard, go look for a pure point guard. Why would you want me if I'm not 100 per cent what your team needs? Maybe another team would prefer a Mike James."
That summer he signed a four-year $25 million deal with the Timberwolves. While he enjoyed a nice career in the years that followed that included stints alongside Tracy McGrady and Yao Ming on the Houston Rockets, and backing up Derrick Rose on the Chicago Bulls, he'd never score more than 10.1 points per game for the rest of his 13-year career.