"We're all actors in a soap opera."
That's what Golden State Warriors head coach Steve Kerr said earlier this season. It certainly feels that way when it comes to the NBA and its wide cast of characters. Every NBA season is filled with drama on and off the court, but this year, away from the hardwood, the drama seemed more endless than ever.
Here's a look at some of the biggest dramas that unfolded across the NBA this season:
The curious case of Markelle Fultz
The gist: What happens when a first-overall pick deteriorates and loses virtually all of his powers thanks to a mysterious, unexplained shoulder injury? He gets traded just one season after being the NBA's top prospect.
The drama: Needless to say, expectations are generally high for a first-overall pick. The Philadelphia 76ers, already with a young all-star nucleus of Joel Embiid and Ben Simmons, were in a position to land a third franchise star in the 2017 NBA draft. But a shoulder injury sustained without the team's knowledge kept Fultz off the court and a case of the yips meant the sweet-shooting collegiate star was afraid to shoot once he reached the NBA. It led to Fultz's attorney, of all people, shutting him down in November.
On a team looking to contend in the playoffs, Fultz was an odd man out, a far greater project player than anyone would have guessed, and Philly ended up trading him to Orlando at the trade deadline in exchange for role player Jonathan Simmons and a pair of picks, including OKC's first-rounder.
There is a long list of NBA draft busts, and Fultz, who has barely seen an NBA court over the last two seasons — 33 total games, to be exact — is right up there at the top.
The Sixers will be just fine thanks to Embiid, Simmons, and the acquisitions of Jimmy Butler and Tobias Harris (though both are free agents this summer), but in a draft featuring future all-stars Donnovan Mitchell and Jayson Tatum, Philly will always be left asking what could have been with their number one selection.
Score: 5/10
The Draymond-KD spat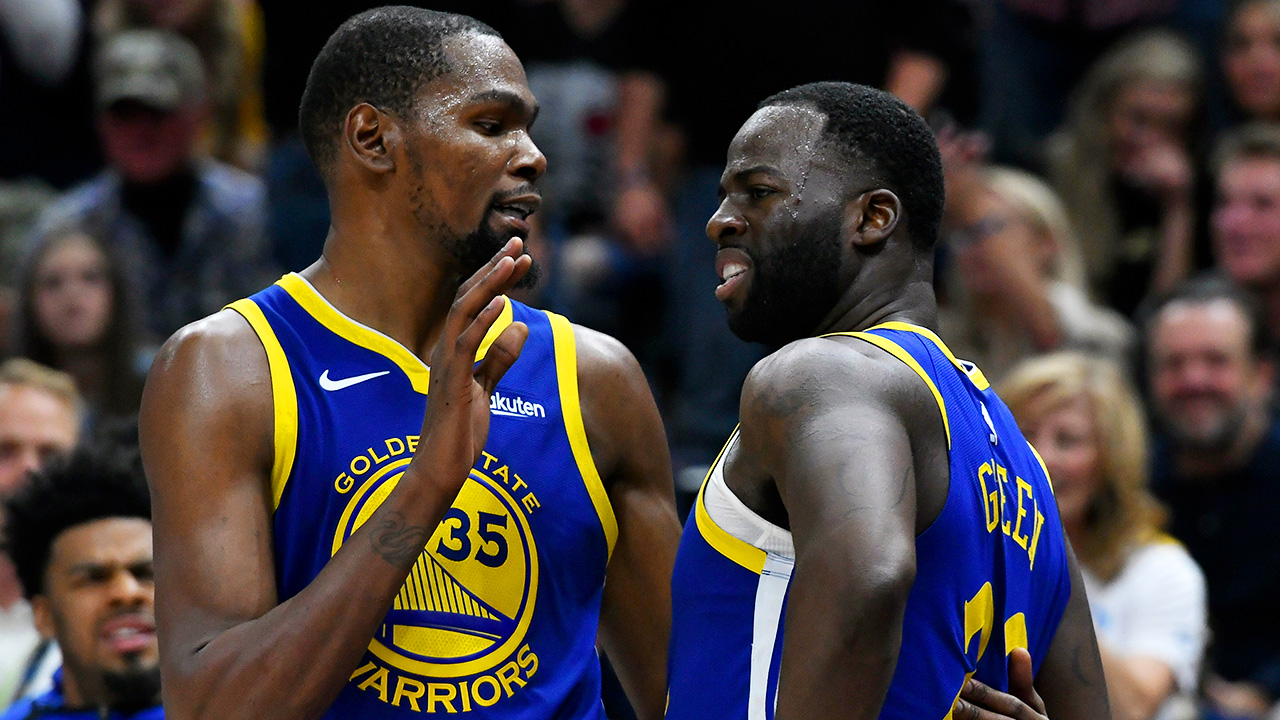 The gist: Two prominent teammates on the NBA's reigning dynasty have a verbal spat during a game, leading the basketball world to question the future status of the title-favourite Golden State Warriors.
The drama: Here's an excerpt from a column I wrote following the incident-in-question:
On Monday night, during the final seconds of a tied game against the Los Angeles Clippers, Draymond Green corralled a defensive rebound, looked off of Kevin Durant, who was clamouring for a pass, and instead brought the ball up the court himself, losing it in traffic as the clock expired.
No crime there. Green has long been one of the Warriors' primary playmakers, and although conventional logic says get the ball to Durant, who has a history of clutch shot-making, Green made a decision he's earned the right to make with the game on the line.
Naturally, Durant wanted the ball and he didn't hesitate to let Green know.
Here's what Warriors reporter Marcus Thompson II's
sources said went down after the game:
Green took exception to how Durant addressed him. The exact dialogue couldn't be recounted as it was said, but it began with Green immediately firing back.

Who the f— you talking to?

According to multiple sources, Green then went on to make it clear he's been making plays for years. He reminded Durant the Warriors were winning before Durant showed up so he wouldn't stand for Durant talking to him as if he were a scrub. Green accused Durant of making the whole season about him even though he was going to leave after this season. Green let out his frustrations about how Durant has handled free agency — keeping his options open and keeping the story alive, consuming the Warriors and their season with talk of what Durant will do next.
The Warriors seemed to be on the brink of a blowup. They've since weathered the storm but it only did more to cement the widely-believed notion that this will be Durant's last season with the Warriors and, with Klay Thompson also entering free agency, could see a dynasty on its last legs.
Score: 6/10
The Knicks pull the plug on Porzingis
The gist: A team trades away it's lone star asset, leaving us scratching our heads and setting up a do-or-die off-season in New York.
The drama: Kristaps Porzingis was the Knicks star of the future, but was sidelined all of this season recovering from a knee injury. There had been rumoured bad blood between Porzingis and management over the past couple of years, and it came to a boil ahead of the trade deadline, when the Knicks shipped the ultra-talented big man to Dallas in exchange for picks and expiring contracts.
It's rare to see a player of Porzingis' talents dealt, and even more rare for the team that dealt him to get so little in guaranteed assets in return. So now, while the Mavericks now have a promising foundation, the Knicks are left rolling the dice on the summer of 2019, where they'll have their fingers crossed hoping to land the first-overall pick and Zion Williamson, and then have enough cap space to sign two superstars, with Kyrie Irving and Kevin Durant both linked to the Knicks.
Of course, that plan could just as easily implode, leaving New York with, say, the fifth pick, Jimmy Butler, and a bunch of unspent salary.
Score: 6.5/10
The Kawhi question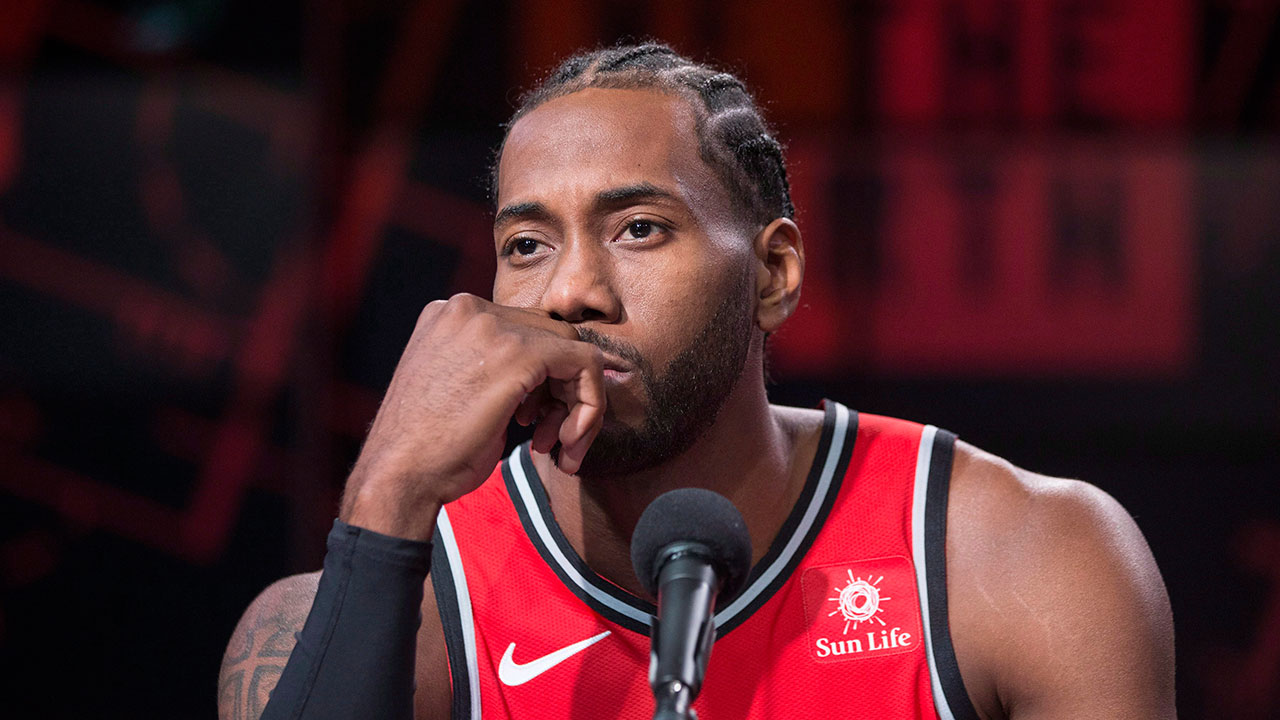 The gist: The Raptors acquired an All-NBA talent and former Finals MVP in his prime, vaulting their ceiling considerably in the process. But can they build a perennial contender around Kawhi Leonard? Or will he walk the first chance he gets in free agency this summer? The biggest question for the Raptors franchise remained unanswered all season long.
The drama: The Raptors waved goodbye to their most loyal soldier ever when they shipped DeMar DeRozan to San Antonio in exchange for Kawhi Leonard and Danny Green. It was the kind of foundation-altering move that rocked fans and sent a clear message on the part of Masai Ujiri: The Raptors are all in.
But one significant question remained: Will Leonard be one-and-done in Toronto, virtually closing their Finals-contention window after one short season? Or will he stay and re-sign with the team when he becomes a free agent this summer, helping to keep the Raps' contender status intact for the foreseeable future?
With the team's fortunes so closely tied to Leonard's upcoming decision, it's been something of a cloud hanging over the group throughout a very promising 2018-19 regular season campaign — fuelled by reports of Los Angeles Clippers executives trailing Leonard like a puppy dog during the year.
And you know what? We don't really have any more indication as to which way he'll go today than we did before the season started.
The Raptors have certainly acquiesced when it comes to Leonard's health and their season-long approach to load management helped the all-star regain his form after missing all but nine games last season, and sent a clear message that the Raps' staff will do everything they can to keep Leonard's body in top condition — a message Leonard has acknowledged and appreciated.
His Raptors future will be determined by what happens in the playoffs, with a franchise in relative limbo waiting to find out.
Score: 7/10
Jimmy Butler goes off
The gist: A team's established all-star veteran leader gives up on his team, talks endless amounts of s*** to his teammate and coaches, and leaves a fiery trash heap in his wake.
The drama: Jimmy Butler was supposed to be a missing piece in Minnesota, a draft-night acquisition in 2017 that would help teach the young and talented Timberwolves how to be winners.
Apparently he didn't like what he saw. Butler reportedly couldn't stand his teammates' work ethic, specifically co-stars Andrew Wiggins and Karl-Anthony Towns, and requested a trade last summer. He was absent from team practices to start the season but made a most triumphant return just before opening day, collecting the Timberwolves' third stringers and dominating a practice scrimmage during which he yelled at the team's staff "You f—— need me!"
Butler was eventually traded, bringing an end to one of the more awkward situations we've seen in awhile, while simultaneously plummeting Minnesota's chances of reaching the playoffs, and helping to turn Philadelphia into a sleeper contender.
For the full rundown, check out this great timeline of events.
Score: 9/10
An L.A. Story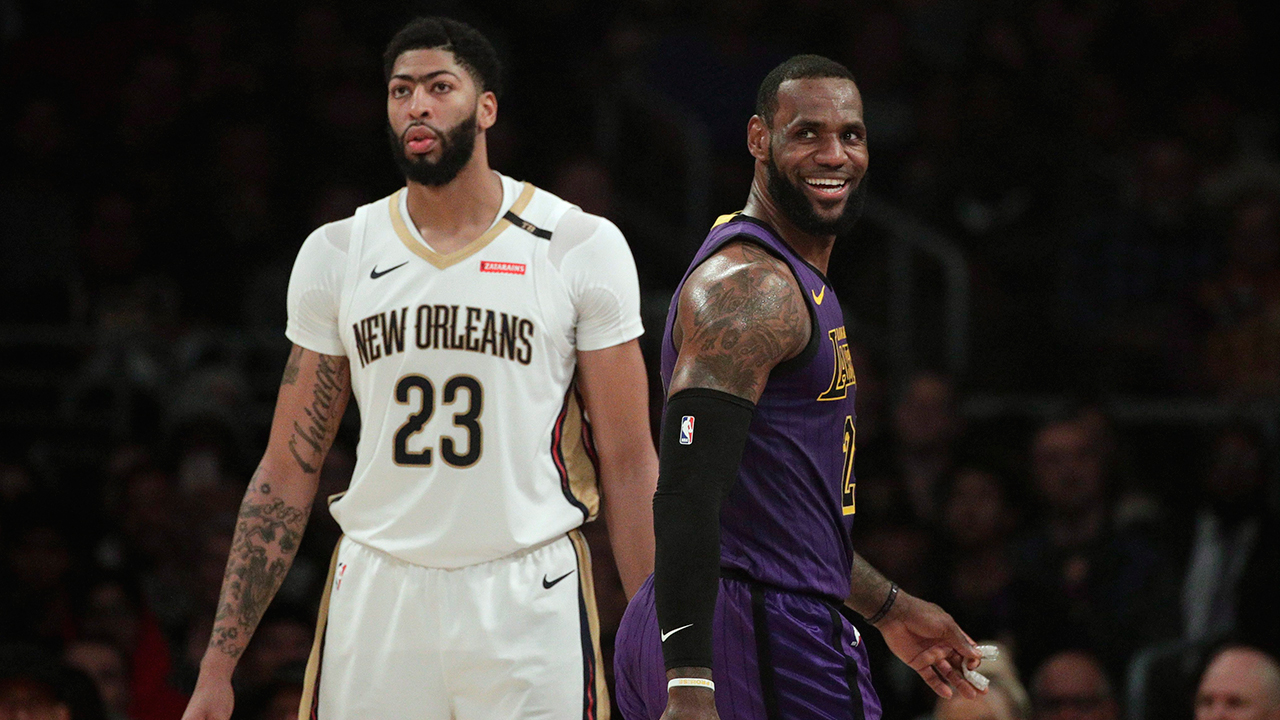 The gist: The NBA's most iconic franchise lands the league's most iconic player, only to have arguably its most legendary player abruptly quit his job as team president on the last day of the season following one of the most embarrassing trade blunders in memory, and a shockingly disappointing season.
The drama: Where to even begin? The Lakers' 2018-19 season played out, fittingly, like a story straight out of Hollywood — villains, cliffhangers, plot twists and all.
When the Lakers signed LeBron James — more accurately, when LeBron chose to join the Lakers — it seemed like the resurgence of a once-great franchise. With Lakers president Magic Johnson leading the charge, L.A. was going to recruit All-Stars to join LeBron and create a team powerful enough to topple the Warriors. That didn't happen.
Oh well. LeBron and a squad of role players and prospects would go through the season with an eye on free agency and next year, or potential trades to bolster the lineup surrounding the King. Cue: Anthony Davis' music.
Davis, the league's most talented big man, joined LeBron's agency, Klutch Sports, last summer and, surprise, surprise — amid another downer year in New Orleans — word leaked one week ahead of the trade deadline that Davis demanded a trade and preferred to be dealt to the Lakers. Davis awkwardly both confirmed and denied his intentions of becoming a Laker, but the Pelicans front office didn't want to be strong-armed into making a deal with Magic and the Lakers, and so Davis stayed put, was placed on a minutes restriction, and booed by New Orleans fans every time he touched the ball.
Meanwhile, the Lakers' lack of talent was clear and the team plummeted in the standings despite having James on the roster. It was a lost year in Los Angeles, with questions about the coaching staff and player-personnel up in the air. For the first time since LeBron's rookie year, he was on a team forced to tank.
And then on Tuesday, Magic called an impromptu press conference ahead of the Lakers' final game and announced that he was quitting, saying that he wanted to tell the press first because he was afraid to tell Lakers owner Jeannie Buss first (she might have convinced him to stay, Magic said), leaving countless questions and concerns in his wake — and nobody to answer them.
"I'm not going to be here!" – Magic Johnson pic.twitter.com/NJpmbmDgbY

— Sidelined // (@SidelinedReport) April 10, 2019
Needless to say, the future is surprisingly bleak in Lakerland. Ditto for James, who is entering the twilight of his career without a team capable of contending right now. Oh, and he reportedly can't find star players who will agree to co-star with him off the court, too, in his upcoming Space Jam sequel. Not exactly a banner year for the global face of basketball.
As for Davis, he came out with as many scratches as anybody, and made matters worse when he wore a shirt that read "That's all, folks!" to what is likely his final game as a Pelican. Maybe the worst part of this all? His explanation:
There are no heroes in this drama. Except, of course, Alex Caruso.
Score: 1,456,552/10.