They have to get this right.
That is the internal sentiment driving Canada Basketball's search for a new head coach.
The hiring process is being run by senior men's team new general manager Rowan Barrett with assistance from Canada Basketball president and chief executive officer Glen Grunwald, who brings nearly 20 years of NBA front-office experience to the role but is only six months into his new role.
But as the coaching search extends more than a week past the organization's own deadline, little has gone to plan.
Even Barrett announcing in early March that he was beginning a coaching search after he was promoted to the general manager's role was a surprise since the public perception was that the incumbent, Jay Triano, was still the head coach — an understanding shared by players, Triano and Triano's staff.
In the ensuing four weeks, finding a replacement as the program heads into the most critical phase in its history has proven more difficult than expected and taken longer than planned, according to multiple sources.
The goal was to have a new head coach in place this past week, but that timeline has since been pushed back, with every delay cutting into the preparation time for the FIBA World Cup of basketball, which tips off on August 31st in China.
Complicating matters is that the leading candidate for the job, Ettore Messina — a long-time assistant with the San Antonio Spurs and one of the most successful head coaches in EuroLeague history — has withdrawn his name from consideration, Sportsnet has learned.
The decision — which came in the past week — was a surprise to those close to Messina: "It's been his dream to coach at the Olympics," said one source.
That news comes shortly after Triano — the only Canadian to have ever coached and played for Canada at the Olympics, the only Canadian head coach in NBA history and an assistant coach for four different NBA teams — also pulled out of the process, frustrated at having to reapply for his old job.
"Jay would have liked to coach this team, but he just didn't feel he was getting the support he needed in order to coach the team," Triano's long-time agent, Warren LeGarie — who represents a large proportion of high-profile coaches across the NBA and is one of the league's undisputed power brokers — told Sportsnet.
It short order, the pool has been reduced to two names: Roy Rana, who led the U19 men's national team to a gold medal in 2017 and who led the senior men to a 6-2 record as the Canada coach in eight of the 12 qualifying games for the World Cup, and Gord Herbert, who coached two of the qualifiers, has a long track record of success in mid-tier European leagues and played for Canada at the 1984 Olympics.
But it's now believed Barrett wants to keep looking in order to make the hire he believes would create the kind of splash the program deserves.
Even before the search was made public and interviews were scheduled, Barrett was aiming high.
American David Blatt was among the first targets, based on his success with the Russian national team and his long track record in the EuroLeague, but he eventually withdrew his name from the pool.
Behind-the-scenes inquiries were also made about Phoenix Suns head coach Igor Kokoskov, a Serbian who led Slovenia to gold at the European championships in 2017 and became the first European-born NBA head coach prior to the 2018-19 season. But they never got very far in part because the optics of Kokoskov looking at a national team job while still an NBA head coach was unwise and because Canada wanted him to interview for the position, rather than offer the job outright.
The three formal interviews that have taken place — with Herbert, Messina and Rana — were conducted by phone during the last two weeks of March. But as news of the position being available spread and with Messina taking himself out of the running, it is believed Barrett is considering other names that have since come forward.
By international standards, it's a great opportunity.
With a balanced roster projected to include eight or more NBA players at or near their prime, supplemented by some accomplished role players with long international resumés, Canada is a legitimate medal threat even though they come to the event ranked only 23rd in the World.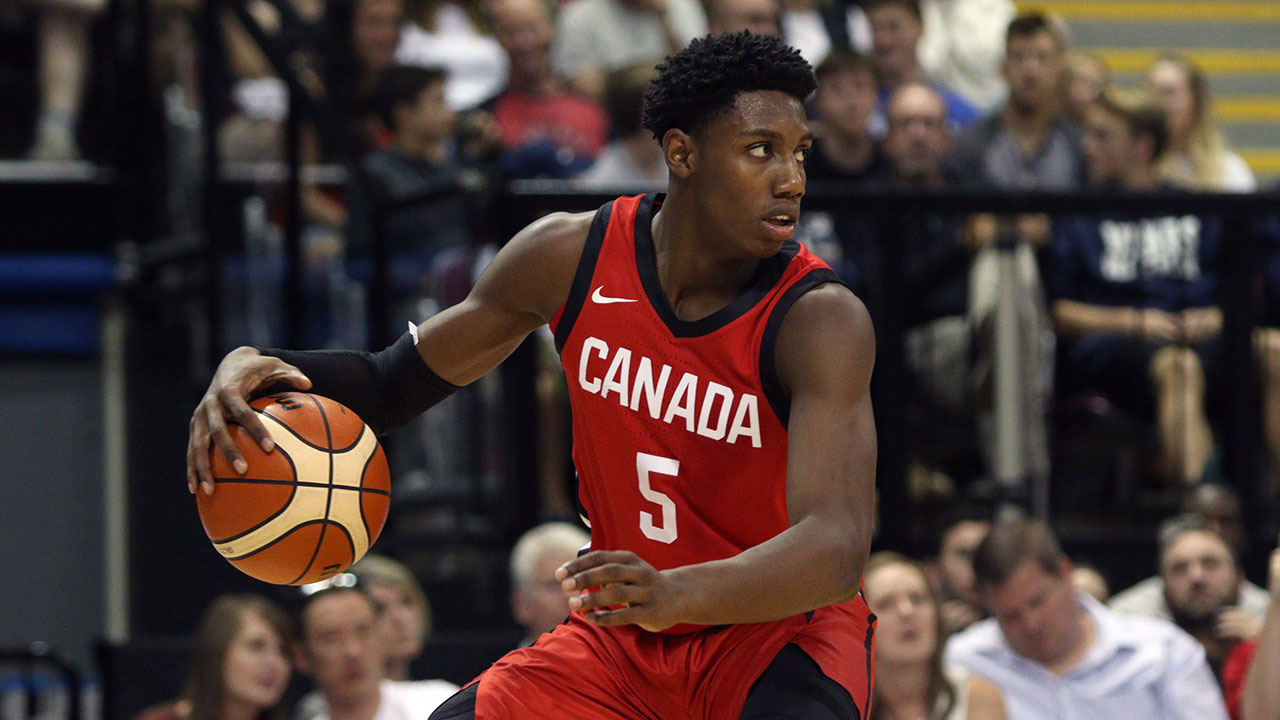 What it doesn't offer is much in the way of money or creature comforts — candidates can expect an honorarium to cover expenses, perhaps a small paycheque and flights in coach.
It also comes with considerable pressure — the belief internally is the team is ready to compete for medals even with a roster with minimal international experience, individually and collectively.
Why Triano — who went 27-5 over the past four summers with the national team — wasn't automatically given the chance to continue as head coach hasn't been made clear but it may be as simple — fair or not — that he had an opportunity to qualify for the 2014 World Championships and two chances to qualify for the 2016 Olympics and was unsuccessful.
As a package, those elements — high expectations and low budgets — aren't all that different than those that exist at most national federations.
But the element that makes the Canadian situation unique is that the person leading the search for the head coach is also the father of one of the program's brightest prospects in RJ Barrett, the Duke University freshman star who is projected to go in the top-three of the NBA Draft in June.
Respected basketball journalist Doug Smith of the Toronto Star, who has covered Canada Basketball since the mid-1990s, went so far as to suggest that a parent hiring their son's coach at a national team level was a conflict of interest that needed to be addressed. And he may have a point.
The other view is that Barrett was in an executive role with the men's team (he had served as assistant general manager since 2012) well before his son became a star and that regardless of title, elite players and their families will forever have the potential to wield an out-sized influence on the program. At least Barrett's potential conflict of interest is in plain sight.
As well, given that the Canadian basketball community is relatively small, the blurring between personal and professional is difficult to avoid.
Men's team fixture Brady Heslip is Triano's nephew, for example, while Leo Rautins, who coached the team before Triano's most recent stint, gave his son Andy his senior team debut. Both Heslip and the younger Rautins went on to be important contributors.
But perception matters, so all the more reason for Barrett to make sure that he's seeking input from as many sources as possible and being as transparent as practical.
One resource untapped to this point has been Maurizio Gherardini, who sits on Canada Basketball's nine-member advisory board, has been affiliated with the program since he was an assistant general manager with the Toronto Raptors from 2006-12 and who is currently the general manager of Fenerbahce, one of the most revered and successful clubs in EuroLeague.
Few are more respected, connected and better versed in the back channels of FIBA and the international game — his is the kind of counsel anyone would be wise to seek.
"I am always willing to help Canada Basketball," he said recently as his club wrapped up the EuroLeague regular-season title this past week.
But to this point, his phone hasn't rung.
None of these issues are insurmountable and anyone who has dealt with Barrett knows he's bright and determined and wants the best for his son and the program, a set of motivations that should mesh nicely given RJ Barrett's talent.
The problem is time is of the essence. There is much to be done, and the exams beginning in five months' time in China are strictly pass/fail.