The long-promised future of the Canadian men's senior national team has never been closer than now.
It's all in Rowan Barrett's hands, including the fate of national team head coach Jay Triano.
The 46-year-old Barrett was formally introduced Wednesday as the general manager of the Canadian men's senior national team. Although he's been functioning in the role for several years, he is now in position to put the final signature on a program he's been helping build for decades.
His mission: to lead the Canadian men back onto the world stage, where they've been absent for years, and ideally onto the podium, where they've never been, other than a silver medal earned at the first ever Olympic basketball competition in 1936 when they played the games outside and on dirt.
He's pumped.
"We're building something, we're developing something," said Barrett, who first played for Canada as a teenager and has been the men's team's assistant general manager for the past seven years. "And now we have the opportunity for the first time to really put it on the world stage and really see where we stack up.
"What an opportunity, outside of the burning passion which is always the same, to represent your country whenever it calls."
There was never any surprise that Barrett would get the job. Even when former Olympic teammate and good friend Steve Nash held the general manager title, Barrett was the one doing most — if not all — of the heavy lifting as Nash's public role has diminished considerably over the past four years. Nash will continue with the program as a senior advisor.
Barrett is a perfect bridge between where the program has been and where the sport is headed.
As a player, he was among the leading scorers when Canada nearly shocked the world at the 2000 Olympic Games, and as the father of R.J. Barrett — the Duke University freshman star and arguably the most promising hoops prospect Canada has ever had — he's intimately connected to the groundswell of young talent that promises to reshape Canada's relationship with the sport.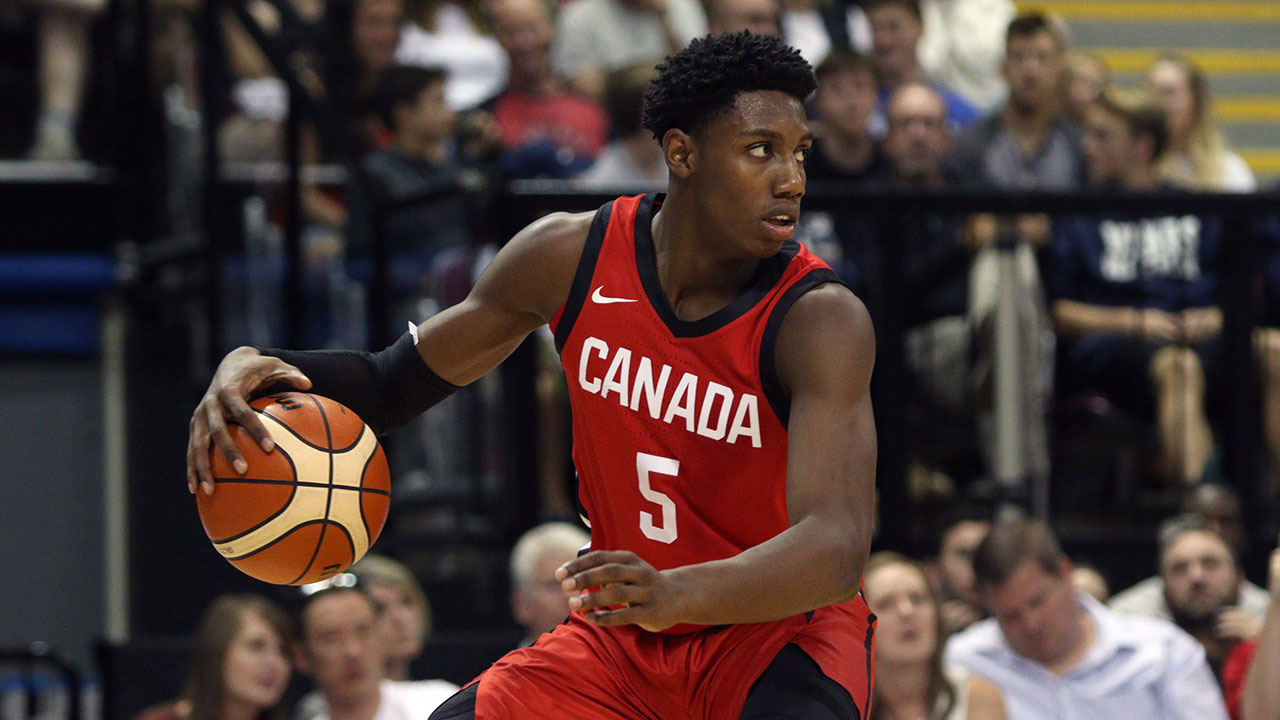 In his executive role with Canada Basketball, he helped develop a number of development programs that were entry points for several members of the rising class of Canadian talent into the national team environment, and helped lead Canada through the extended qualifying process for the FIBA World Cup in China, where 36 players and three head coaches went 10-2 over the course of six qualifying windows played out over 18 months.
But Barrett's first job as the official general manager will be to deal with Canada's present in a way that doesn't offend it's past.
Specifically, what is he going to do with the head coaching position ostensibly held by Triano — a national team icon as a player, twice the national team head coach, the only Canadian to ever hold an NBA head coaching position and a long-tenured NBA assistant coach with four organizations, now in Charlotte.
In an interview Wednesday, Barrett said that he'll be evaluating everything on the basketball operations side, including the head coaching position.
"We'll be evaluating … all the coaches that coached in our [qualifying] windows as potential head coaches as well as expanding our search outside our walls to look at the best available coaches around the world to see if they fit into the criteria and prerequisites we require from a head coach, and then do our interviews this month and [we're] looking to do our hiring by the end of the month."
According to Barrett Triano — who coached Barrett at the Olympics in 2000 — hasn't been let go, but will essentially have to compete for a job he has never been told isn't his.
Awkward?
"People can infer what they want, but I didn't [say Triano won't be back]," said Barrett. "We're evaluating the coaching situation and want to make sure we're putting our best foot forward to give our team the best chance to be successful. … We don't have any problems here.
"Steve is still very much involved in our program. Jay is still very much involved in our program. We were texting yesterday. There is no awkwardness or any problems, I don't believe at this point, within our team.
"Right now we're evaluating our coaching situation and we'll be making our decision at the end of the month."
Triano wasn't available for comment but he's always maintained his goal was to return with Canada to the Olympics for the fifth time — three as a player and a second time as a head coach.
There is a deep pool of qualified candidates if Barrett decides to change course. Ryerson University head coach Roy Rana — who coached Canada to its first ever international gold medal at the U19 World Championships in 2017 — coached Canada at four of the six World Cup qualifying windows.
Carleton University head coach Dave Smart is internationally recognized for his achievements with the Ravens and has been senior team assistant for years.
Gord Herbert, a former national team player, NBA assistant and successful European head coach would likely get a look, as would Boston Celtics assistant, and former G-League coach of the year, Scott Morrison. The list wouldn't have to stop there. If Barrett decides to look beyond those with a Canadian passport, the pool of potential candidates would be even deeper given the perception of Canada as a rising basketball power.
It is following through on that potential that will be Barrett's ultimate challenge and why he needs to treat the coaching decision with care, but he's buoyed what he says is a growing culture of solidarity within the national team program
"Getting this group of players — that have all played for us at separate times over the past five years — getting them all together on one team, that will be the biggest thing," he said.
"[But] it's been great, all the text messages I've been receiving — 'I'm there, I'm ready, let's do it, let me know when we gotta go.' There's a passion among our players to get this done.
"Players have said to me, 'I'll come off the bench if there are going to be ego problems, to help us win.' They understand the moment and the opportunity."
For Barrett, as a former national team player, current executive and parent, the opportunity is front and centre.