Maybe it was the giddiness of the moment. Or maybe Masai Ujiri has something up his sleeve.
But Vince Carter was once again making news as it relates to the Toronto Raptors on the weekend.
On stage at the Princess of Wales Theatre Saturday were some of the biggest figures in pop culture, let alone NBA circles: Toronto music star and the Raptors' 'Global Ambassador' Drake; LeBron James and Maverick Carter, his friend and business partner intent on helping making James as powerful a figure off the court as he is on the hardwood.
The occasion was the Toronto International Film Festival world premiere of director Sean Menard's well-received documentary 'The Carter Effect' – an examination not only of the former Raptors star's impact on the franchise but how his rise to superstardom while playing in purple helped seed the city's rapid rise as both a basketball hotbed and a city that is on the leading edge of a full range of cultural currents today.
The documentary was made under the umbrella of The Uninterrupted — James and Carter's multimedia production company, with James and Drake – part of the generation that grew up as Carter fans — as executive producers.
Following the screening (full disclosure: I was interviewed for the documentary and appeared in the film) James, Carter, Drake and Menard participated in a Q&A session with TIFF artistic director Cameron Bailey.
After a few questions, Bailey introduced Raptors president Masai Ujiri and – it gets a little fuzzy here because I wasn't at the screening with any plans to do any reporting, and the sound quality from my seat in the theatre wasn't the best – seemed to hint broadly about some kind of announcement regarding Carter, who starred for the Raptors from 1998-2004 before being traded amidst a cloud of controversy that still stirs strong feelings among Raptors fans today.
If I am recalling correctly – and I've run this version past a couple of other people who were in attendance — Drake took the first swing, saying something about Carter being put in position to be celebrated with a 'full season' of standing ovations, rather than the one per season he's been getting annually since he's been playing in the Western Conference as a respected veteran with Dallas, Memphis and presumably this coming season with Sacramento.
Drake then handed the ball to Ujiri, who seemed to stumble a little bit before saying – and this is from memory – "One way or another Vince will be home in Toronto."
It was quite a comment and got some tongues wagging after I tweeted about it Saturday afternoon.
"Drake really pushed him into a verbal corner and Masai, being the gentleman he always is, had to say something nice and hopeful," said former Maple Leaf Sports and Entertainment president Richard Peddie, who was also at the screening and featured in the documentary. "There was an energy in the crowd that was looking for something like that. It kind of came across like Vince might play for the team again or go into the front office."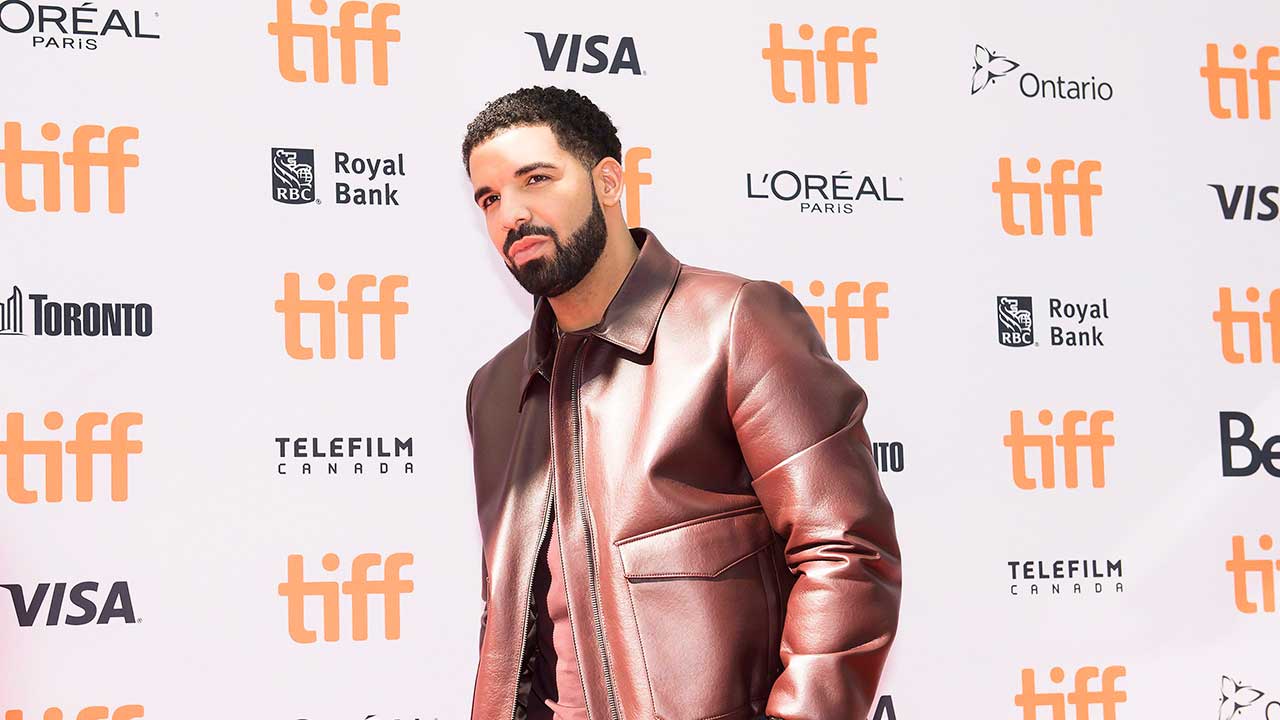 I have since followed up with Ujiri for clarification but realistically there's not much he can provide, given the circumstances.
Carter signed a one-year deal for $8 million with the Kings in the off-season, his 20th in the NBA, making the soon-to-be 41-year-old the league's oldest player. It was somewhat surprising, given it was presumed Carter would look for a spot with a championship contender in his twilight.
There have been reports that the Raptors were interested in signing him as well, although almost certainly not at that price.
So with Carter a King, any further or more specific comments that Ujiri would make about his future with the Raptors could easily be deemed tampering by the NBA's head office — likely on high alert after fining the Los Angeles Lakers $500,000 for comments related to then-Indiana Pacers star Paul George.
The Raptors, Drake and Ujiri have been down that road before, when Drake suggested Golden State star Kevin Durant (then with Oklahoma City) should consider the Raptors in free agency from the stage at OVO Fest in 2014, earning the franchise a mostly symbolic $25,000 fine for the overture.
The Jeff Blair Show
Is Vince Carter returning north of the border?
September 11 2017
So what did Ujiri mean about bringing Vince home?
Carter can still play, albeit in a limited role. He averaged eight points, three rebounds and nearly two assists in 25 minutes per game for the Grizzlies last year, while shooting 38 per cent from three.
The Raptors have talked openly about needing to upgrade their three-point shooting in the wake of the departures of Terrence Ross, DeMarre Carroll and P.J. Tucker since last season.
But is there a fit?
The Raptors could absorb Carter's contract in one of their trade exceptions, but recently signed free agents can't be dealt until Dec. 15.
Adding Carter would also mean the Raptors would tip into luxury tax territory, which seems unlikely given how hard Ujiri worked this summer to stay below the $119.3-million threshold.
Perhaps some other kind of deal could be worked out, but we're speculating pretty freely at this point.
More likely, Ujiri was suggesting that he's open to or even determined to repatriate Carter in some shape or form once he finally finishes playing – perhaps raising a banner in recognition of his impact on Canadian basketball, in addition to the Raptors, or even retiring his iconic No. 15.
Finding an ongoing role with the team could make sense, too.
Ujiri sees franchise building as a 360-degree endeavour. Part of that is building a culture and recognizing history. It was clear in a brief conversation after the screening that 'The Carter Effect' helped cement his view that Carter is an essential part of the Raptors' past. Ujiri wants his current players – many of whom were at the screening – to see the film in order to appreciate how the franchise and the city have grown together.
So will Carter be a Raptor again, in some shape or form?
It would be quite a turnaround.
Once showered with boos and vitriol coming back to Toronto, a product of wide perception that Carter 'quit' on the Raptors and wanted out from the city, a fuller examination and understanding of the circumstances of the ill-fated trade have helped heal old wounds.
One of the most important moments in the documentary was Carter being honoured with a video tribute by the Raptors during their 20th anniversary season, and Carter — then with Memphis — being moved to tears by the ovation that rained down from the rafters at the ACC.
Clearly Ujiri believes the right thing is to put aside any lingering differences with the franchise's most famous player once and for all.
The when and how are the only remaining mystery.