Glen Grunwald's basketball life has never moved in a direct line. It's been full of excellence and accidents, things happening for good reasons and things happening, because, well, a basketball life — like life itself – is what happens when you're making plans.
As a player, the six-foot-nine Grunwald was a prodigy — to this day, the only four-time all-state selection in the history of Illinois high school basketball. He fell short of his promise due to a devastating knee injury before he started his college career playing for the legendary Bobby Knight at his full-frothed peak at Indiana University.
But even then he was regarded highly enough that he was co-captain with Isiah Thomas of the Hoosiers' 1981 national championship team. Grunwald was drafted by the Boston Celtics but turned to business and law and ended up with a longer career as an NBA executive than he ever could have had as a player.
As general manager of the Toronto Raptors, he brought Vince Carter to Toronto and was running the team the first time it made the playoffs. While running the New York Knicks, he helped assemble the last Knicks team to qualify for the playoffs and was fired after a 54-win season by Knicks owner James Dolan, who approved a trade for Andrea Bargnani when Grunwald was on a plane and couldn't talk him out of it.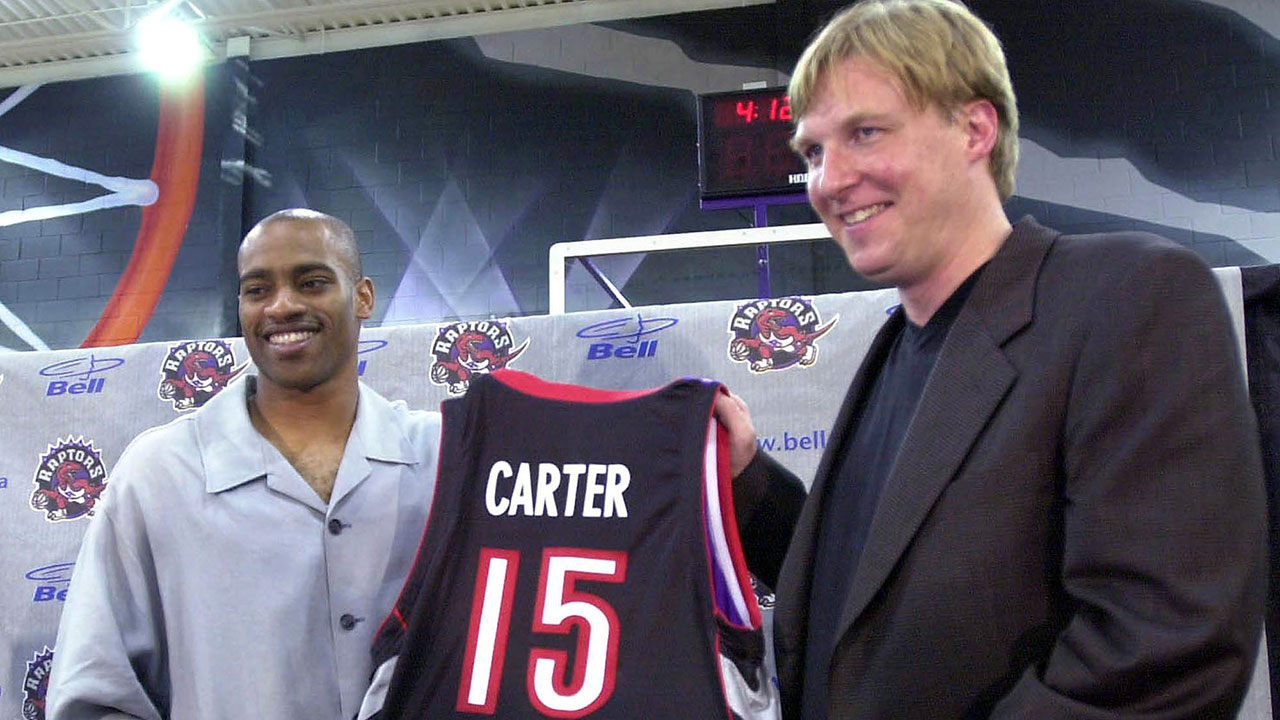 But at every twist and turn, every high and low, never far from Grunwald's thoughts was his brother Gary.
They grew up together, sons of Edith and Willis in Franklin Park, a blue-collar Chicago suburb in the shadow of 0'Hare Airport. Gary, older by a year, was mechanically inclined and swam at high school; Glen was all about books and hoops. Gary wanted to be an airplane mechanic like his father had been in World War II; Glen wanted to play in the NBA.
But life happened. Glen's knee was never the same and Gary's mind suddenly wasn't either. Glen recovered from his setback, moved on, and forged another path. Gary never could and never did.
"After freshman year I came home for the summer and my Mom said to me, 'you know, be nice to Gary, he's kind of having a tough time.'" says Grunwald. "I didn't know what that meant, but it was the start of the disease. It just spiralled downwards and it was pretty devastating, obviously, for my brother, but for my parents too. I don't think people knew quite as much about the disease [then], not that they know a whole lot now, but there were lots of incidents, and difficulties."
About one in 100 people globally are diagnosed with schizophrenia, one of the most challenging mental health conditions to treat and manage, and Gary Grunwald was one of them.
As a society, we may have never been more sensitive and understanding about mental health than we are currently, with initiatives like Bell Let's Talk Day helping push what has often been misunderstood or stigmatized into the forefront.
But sometimes it's difficult to know what to say, or where to begin.
"That conversation [around mental health] has moved forward largely in areas that a larger proportion of the population can relate to, areas like anxiety and depression and PTSD and those sorts of things and it's fantastic," says Dr. Sean Kidd, a clinical psychologist and associate professor at University of Toronto and Division Chief at the Centre for Addiction and Mental Health [CAMH] in Toronto. "But for illnesses such as schizophrenia and bi-polar and the like — I don't think that side of things has found its place in the conversation as much as those other illnesses have."
It's understandable. The stories don't often have a beginning, middle and hopeful ending. Instead they are often full of mystery and fear and suffering with uncertain outcomes.
When Grunwald took his latest job as chief executive officer of Canada Basketball in September, it marked a career coming full circle in many ways. He helped usher in the Vinsanity era and now his job is to help Carter's echo generation reach its potential on the international stage. For the 60-year-old who had taken out Canadian citizenship when he was still with the Raptors, it seemed perfect.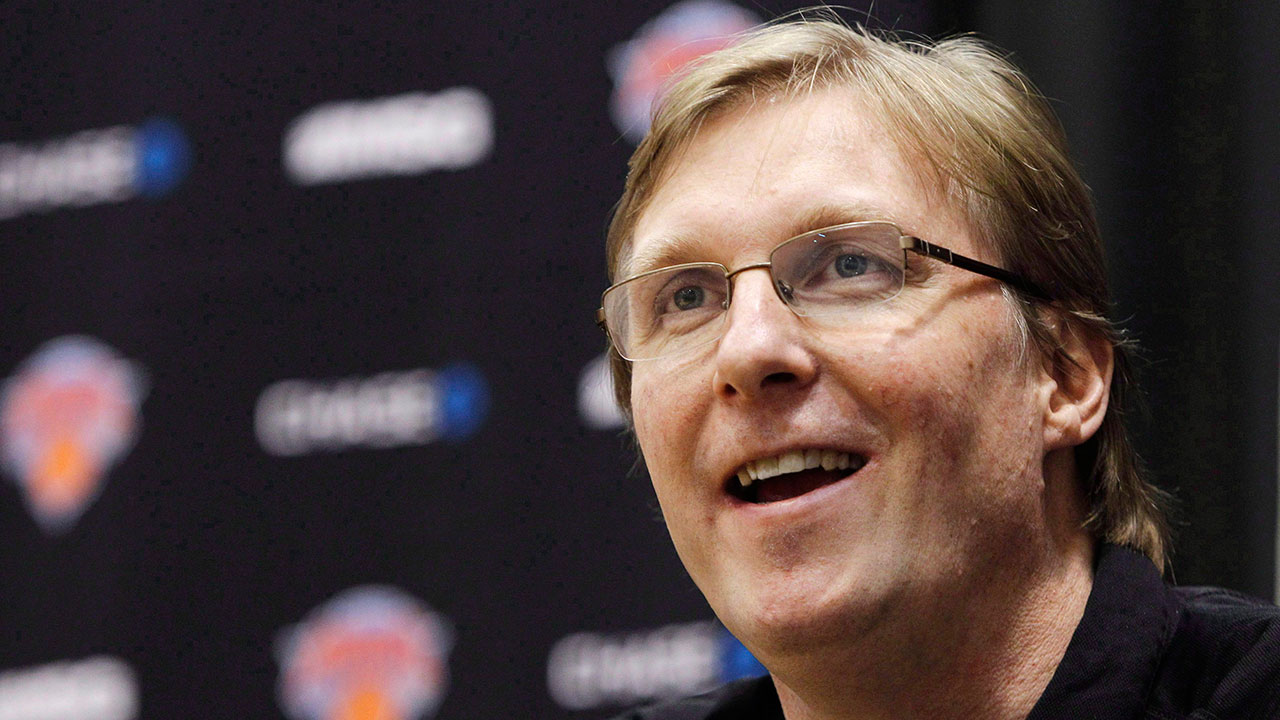 But before the new role could be made official this past September came the news that Gary had died suddenly back in Seattle. Grunwald last saw him in June. They visited the Museum of Flight – Gary's passion for aviation having never wavered. They drove around. They had dinner and Gary met his adult niece for the first time. And then Glen moved his brother into a long-term hotel as he had so many times before.
"I last saw him in the lobby," Grunwald recently said while sitting at a table in his Canada Basketball office. "He had just gotten out of the hospital and so he was pretty good, but you just knew it wasn't going to last very long."
The cycle was familiar: a crisis followed by a stabilizing hospital stay, a release back into the community where the prescribed medications would fall by the wayside and the self-medicating would begin. The hallucinations would get worse, the delusions more powerful and he'd be evicted from his apartment or hotel and he'd be back on the streets. The spiral to the next crisis would begin. This time it ended when he was found on the streets by an outreach worker.
"The day he died he'd been in an emergency room and they released him that morning and he went out and bought some whiskey I guess it was and drank himself to death, basically," says Grunwald.
Grunwald was willing to share his story and Gary's because it doesn't have to be that way and isn't always. And because the families of those suffering can benefit simply by others understanding what they're going through just a little bit better. In the late 1970s it wasn't the case. He never told Coach Knight or his teammates why he had to leave the team to help out at home because Gary had busted up the house or assaulted his parents and the police had been called – just that there was a family matter. When doctors first diagnosed Gary they suggested to his mother that schizophrenia was environmentally induced, reflecting a problem in the home, a parenting issue. It's the one thing about Gary's story that still makes Glen seethe:
"It was so devastating to my mother. It was almost evil on the part of these doctors to put that on her," he says. "She was a great Mom. That caused such suffering for my parents, that they felt responsible for this when it had nothing do with them."
But Grunwald's first message – perhaps surprisingly – is one of hope, and awareness. Schizophrenia – which commonly presents itself among men in their late teens or early 20s and slightly later for women – falls along a spectrum. Cases like Gary's – resistant to treatment, complicated by cross-addictions, punctuated by police sirens and emergency rooms – are actually in the minority, even if they loom largest in the public imagination.
"I don't want to paint a picture where my brother's experience is going to be everybody's experience – no it's not," says Grunwald. "And there are things you can do, help that can be had and treatments that can be successful."
According to Dr. Kidd at CAMH, about 15 per cent of those diagnosed with schizophrenia make a full recovery and are able to put it behind them and move ahead. The majority – 50 to 60 per cent — make what Kidd calls a 'social recovery' and with understanding and support are able to live productive, meaningful lives amidst treatment for symptoms and episodes of psychosis.
It's important, Dr. Kidd stresses, to identify the symptoms and seek treatment as soon as possible, as early intervention matters, as does a robust, knowledgeable family support network. There are other important conversations too – better funding and more comprehensive social policies could help improve the margins for successful interventions.
Grunwald wonders about the legalization of cannabis in Canada given there have been correlations between marijuana use and schizophrenia among young people. Dr. Kidd says it's something clinicians have observed also. Gary smoked marijuana in high school, Glen didn't, so he wonders. Is the education piece around legalization clear enough? Are parents aware?
But more than anything, Grunwald wants it understood that not everyone living with schizophrenia faces the same challenges Gary did. It's a message Dr. Kidd echoes.
"I think a key piece is maintaining hope," says Dr. Kidd. "Schizophrenia as a label is one of the most stigmatized in our culture… it's a term that is really loaded and so it's important to not hear it as a hopeless scenario … [and] recognizing that the majority of people do find a path out. Not that it's not impactful or difficult, but they can find a meaningful life and move on. That's an important message: it's not a death sentence, most people will find a meaningful life and families can be a part of that."
It doesn't always work out that way, sadly. After his parents passed away, Grunwald became his brother's keeper. It wasn't easy. He brought him to Colorado to live when he began his NBA career with the Denver Nuggets front office in the early 1990s but Gary eventually, and inevitably, would find his way into crisis, the demons ever present. His criminal record and health insurance made it impossible to move him to Canada. His will to live independently and freely made it difficult to guarantee his well-being or control his choices.
So much of it came down to hope.
The brothers would talk almost daily, Grunwald juggling calls with agents and general managers while trying to stay on top of Gary's latest misadventures. Gary was proud of Glen and kept abreast of his achievements and shared them with staff during his hospital stays. When Glen visited it meant lots of NBA talk with the doctors, nurses and orderlies.
"I felt better when he was in the hospital because I knew he was safe," says Grunwald. "I would talk to him about these hallucinations and these delusions and he was frightened. It was frightening for him, what he was thinking and feeling and you felt so bad for that. They didn't go away but they weren't as bad when he was in a hospital."
Some of the stays were long – as many as three years in one stint, a year or two in others – but eventually he would be deemed well enough to be released and the worries would be front-and-centre again.
It's a painful topic. There are a lot of memories. A lifetime of worry leaves marks.
But Grunwald talks about it because he knows he's not alone. There are other Garys and other families struggling with what to do or how to help or the knowledge that sometimes they can't do enough.
Their stories need to be heard too.