During Summer League, new Toronto Raptors head coach Nick Nurse effectively called out DeMar DeRozan, challenging the four-time all-star guard to become a better defender.
As it turns out, Nurse won't have to worry about DeRozan's defensive shortcomings, because, in replacement, he's getting a guy who has averaged more defensive win shares (3.5) in his career than DeRozan's career high (3.0).
Yes, Kawhi Leonard is a Raptor and that means a lot of the problems Nurse was potentially facing on the defensive end of the floor have been erased.
A two-time defensive player of the year and three-time All-Defensive First Team player, Leonard has built up his reputation first and foremost as one of the NBA's elite defensive forces, capable of changing games on that end of the floor.
Last season the Raptors were a good defensive unit, sporting a fifth-best defensive rating of 103.4, but when you look between the 2014-15 and 2016-17 seasons — the three that saw him land on the All-Defensive First Team — you will see San Antonio Spurs defensive ratings of 99.6, 96.6 and 100.9, marks good for Nos. 3, 1 and 1, respectively, during those seasons.
Was Leonard completely responsible for those numbers? No, but he was definitely a key contributing factor in them, elevating good Spurs defences into great ones.
The Raptors should be expecting a similar shot of adrenaline to their D, but what will that look like, exactly?
Here's a closer examination of just what kind of defender the Raptors are getting in Leonard.
He's a lockdown one-on-one defender
Despite the romantic notion that a team's best perimeter player should also be responsible for guarding his counterpart, this isn't a very common occurrence within the NBA.
The Michael Jordans and Kobe Bryants and LeBron Jameses of the world are an exceedingly rare breed of NBA player for a reason. But in Leonard, the Raptors now have one of these special thoroughbreds and, unlike with DeRozan, can have full confidence in giving him the defensive assignment of a player like James.
This is best seen during what has been Leonard's career apex, winning the NBA championship in 2014 and being named Finals MVP. As a 22-year-old, in just his third season in the NBA, he took on the challenge of guarding James and came out on top — although stats would tell you otherwise.
Optically, it looked like James completely dominated his matchup against Leonard in that 2014 series, averaging 28.2 points per game on 57.1 per cent shooting and, by our count, 11.1 points at the same shooting clip against Leonard alone. But that doesn't paint the whole picture, because what those numbers can't tell you is how hard James had to work to get his against Leonard.
As the example below shows, Leonard would often just force the ball out of James' hands, no matter how many actions the Heat were trying to run to shake him off their superstar, forcing other guys to try to make plays not necessarily within the flow of the offence.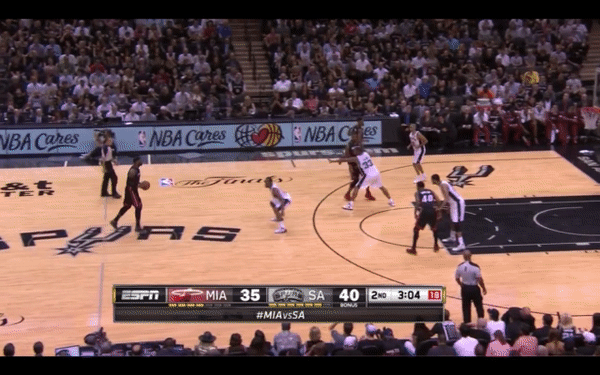 Or on this possession that sees James believing he has an easy straight-line drive to the cup as the Heat run some off-ball, pick-and-roll action to get Leonard caught on two of his own teammates, only to have Leonard recover back in time and blow the entire play up.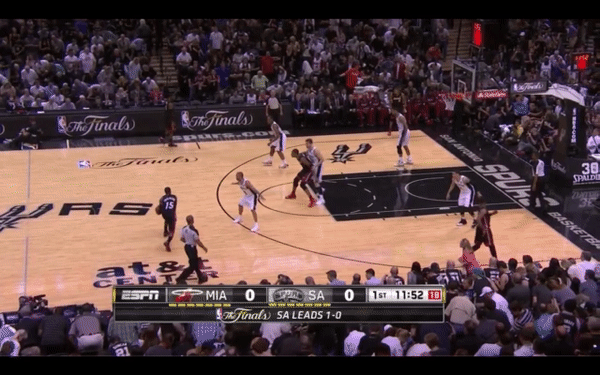 In this clip, we see Leonard stick with James like glue and finish it off with a strong contest at the rim.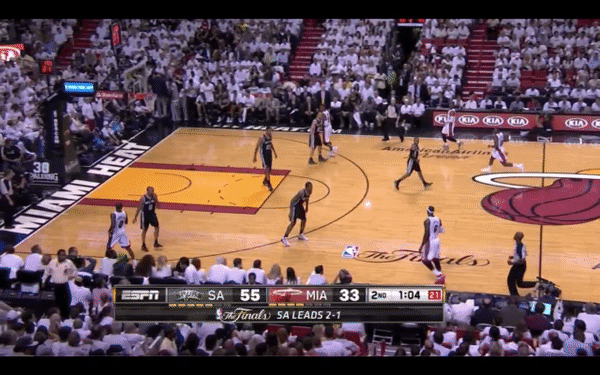 Keep in mind this was still a very raw Leonard defending a James at, perhaps, his athletic peak, and was really Leonard's coming-out party on the national stage as someone who could become a very special defender.
Not a bad way to let the world know who you are.
He can guard four positions
In addition to being a guy who you can throw onto star assignments at his own position, a big reason why Leonard is so highly valued defensively is because of his awesome versatility on that end of the floor.
Standing six-foot-seven, weighing 230 pounds and blessed with exceptional athleticism, naturally quick feet and ox-like strength, Leonard is the ideal defender for the modern game. He's a guy who coaches can comfortably throw onto a point guard one possession and then a power forward the next.
Don't buy it? Take a look at him throughout various points of his career defending four players the Raptors are likely to see a lot of this coming season.
Kyrie Irving (point guard)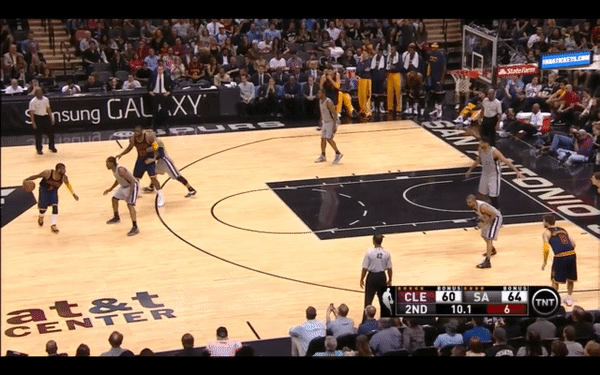 Bradley Beal (shooting guard)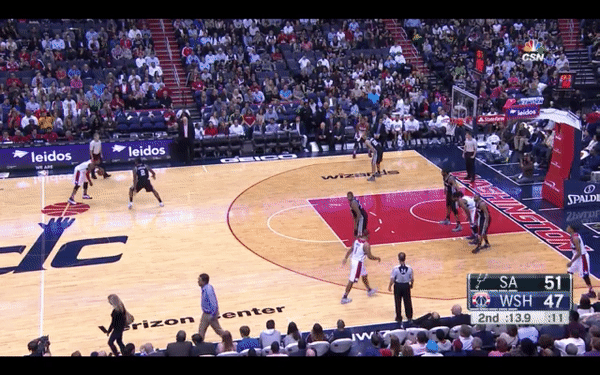 Gordon Hayward (small forward)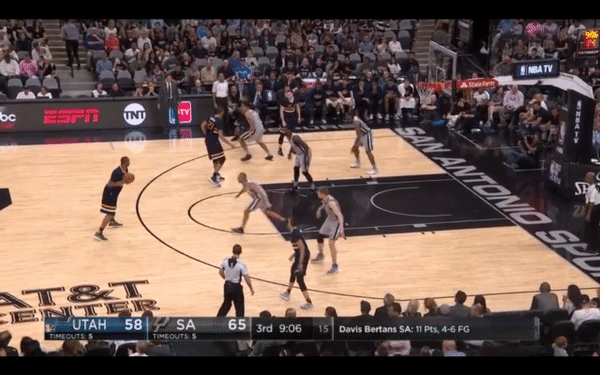 Giannis Antetokounmpo (power forward)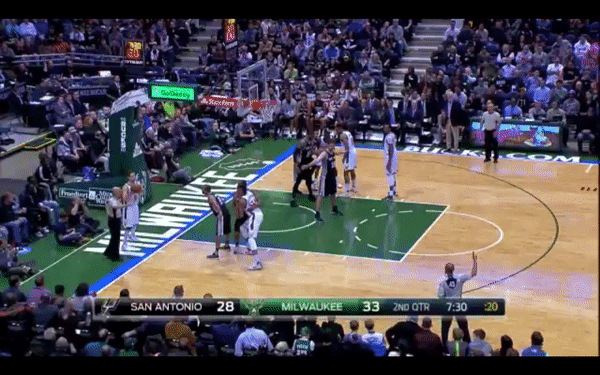 He understands how to defend within a team concept at an advanced level
The fact Leonard is so flexible defensively should really excite Raptors fans because he complements the team's existing defence so well, with guys like OG Anunoby, Delon Wright and Pascal Siakam also considered to be swiss-army-knife-like on D.
The theoretical small-ball lineup of Kyle Lowry, Danny Green, Anunoby, Leonard and Siakam could very well be among the NBA's stingiest next season and it's because of its ability to essentially switch on everything, a la the Golden State Warriors' defensive scheme.
However, a game plan like this won't work unless the players themselves understand how to play proper team defence. That is to say, this concept is impossible unless you have guys with the smarts to rotate on time and quickly adapt on the fly.
Leonard is such a player. This is probably his single best asset as a defender because this is something that he's always naturally had, and is an attribute that can't really diminish over time, unlike his one-on-one defence which is predicated greatly on his strength and athleticism.
Going back to that career-defining 2014 Finals, you can see a great example of this in Game 3 of that series.
Midway through the third quarter, Leonard picks up James, but then sags back while switching onto Mario Chalmers to cut off a drive by him leaving Patty Mills momentarily with James who wisely makes his way into the paint.
Chalmers swings the ball to Shane Battier who then tries to feed James in the post. Mills then takes a gamble at the ball knowing he has support underneath the rim from Tim Duncan and Leonard, who at this point has wisely rotated off of Chalmers. Leonard and Duncan collapse onto James and force a turnover.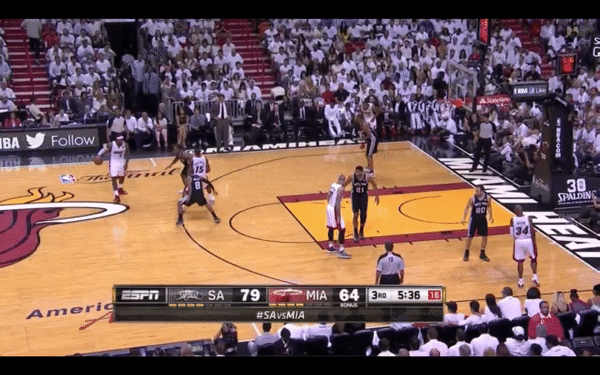 And flashing forward to the 2015-16 season, the Spurs were among the teams to hand the 73-win Warriors one of their nine losses. Defence like what we see below is why.
On this play, Leonard strings Steph Curry out to stop him from potentially blowing by Tony Parker in transition and then recovering back to cut off the trailer, Draymond Green, forcing an ill-advised pass that gets tipped.
These are but two instances of Leonard's defensive smarts within a team concept, but his brilliance lies in his ability to do things like those two samples almost every single defensive possession he's on the floor.
Try to be happy Raptors fans. The best defensive player in the world plays for your team now.