Amid the chaos he remained still.
Whether it's the ticking down of the shot-clock with the season hanging in the balance, the fates of multiple, multi-billion-dollar franchises teetering, or the legacies of Hall-of-Famers swaying, Kawhi Leonard will not be hurried.
The most methodical man in basketball will not shoot his shot before his time.
The Toronto Raptors and the millions of Canadians who became enthralled by Leonard's game and demeanour on his run to the NBA championship can take some small comfort as they putter around on Canada Day wondering: 'what will Kawhi do?'
The answer?
We still don't know.
If there is a podcasting odd couple, this might be it. Donnovan Bennett and JD Bunkis don't agree on much, but you'll agree this is the best Toronto Raptors podcast going.
The NBA's free-agency period opened officially at 6 p.m. ET on Sunday and immediately confirmed the biggest lie in sports – that teams can't contact other team's players while they remain under contract.
Within 30 minutes some of the biggest names in the sport were spoken for, and if it seems unlikely – as an example — that Kevin Durant, Kyrie Irving and DeAndre Jordan all just happened to negotiate contracts worth a collective $345-million to play together on the upstart Brooklyn Nets in a matter of minutes, then we can call it what it is: if it walks like a duck and quacks like a duck it's probably tampering.
No one seems to care though and it makes for tremendous – if slightly absurd – theatre with teams and players racing around in the world's most lucrative game of musical chairs.
The signings came down like confetti. By the time it settled you needed a spreadsheet to keep track of which players had landed where and what it would all mean on the floor was equally confusing.
Just consider the Raptors main rivals in the Eastern Conference from last season:
• Are the Philadelphia 76ers better having added Al Horford from Boston and Josh Richardson from Miami while saying goodbye to Jimmy Butler and JJ Redick?
• Should the Milwaukee Bucks celebrate re-signing Khris Middleton and Robin Lopez? Or lament the loss of their other key free agent, Malcom Brogdon (to Indiana)?
• The 42-win Nets are better, but how much?
• The Celtics replaced Irving nicely with Kemba Walker, but are they better having lost Horford (and vital back-up big man Aaron Baynes)?
But if the outcomes are still to be determined, the volume of deals and their value were staggering. According to spotrac.com, 46 free agents earned new contracts by breakfast Monday worth a total of $2.7-billion.
It was perhaps the most tumultuous single night in league history. But as the sun set and then rose, one thing remained unchanged: Leonard was still a free agent. He had yet to meet with any teams and the league's balance of power remained in his hands, and the Raptors fate more specifically.
The only hint about his plans was a tweet from Chris Haynes of Yahoo! Sports saying that Leonard wasn't taking any meetings on Sunday and will "look to ramp up the process over the next couple of days."
You know, when he gets around to it.
On Monday morning Chris Carter said on the Fox Sports morning show First Things First that Leonard would meet with the Lakers and the Clippers on Tuesday and then circle back to meet with the Raptors.
Can Toronto keep him and begin their title defense as a favourite to repeat? Or will the 2018-19 season shimmer forever as an oasis, a 10-month passion play with a perfect climax that will have to be savoured as the ultimate one-off; the inevitable soul-crushing disappointment around a potential Leonard departure after one season as the necessary trade-off for the ultimate celebration.
But while the rest of the league shifted and twisted and schemed, Leonard relaxed. So if we don't know anything, do we have any clues?
A few actually.
Among them were rumours that Leonard was not going to meet with Brooklyn, Philadelphia or New York.
It's evident that Leonard's choices – beyond staying in Toronto – aren't any different than what they were a year ago when Raptors president Masai Ujiri swooped in and completed the deal that brought him to Toronto from San Antonio.
Leonard wanted to return to Los Angeles then and the kid who grew up in nearby Riverside, CA clearly has Los Angeles on his mind now. The difference is the Raptors are part of the equation that Leonard is working on to decide his future, which wasn't the case a year ago.
Anything else?
The Raptors can draw some encouragement that Danny Green saw fit to wait things out on that frenzied first night.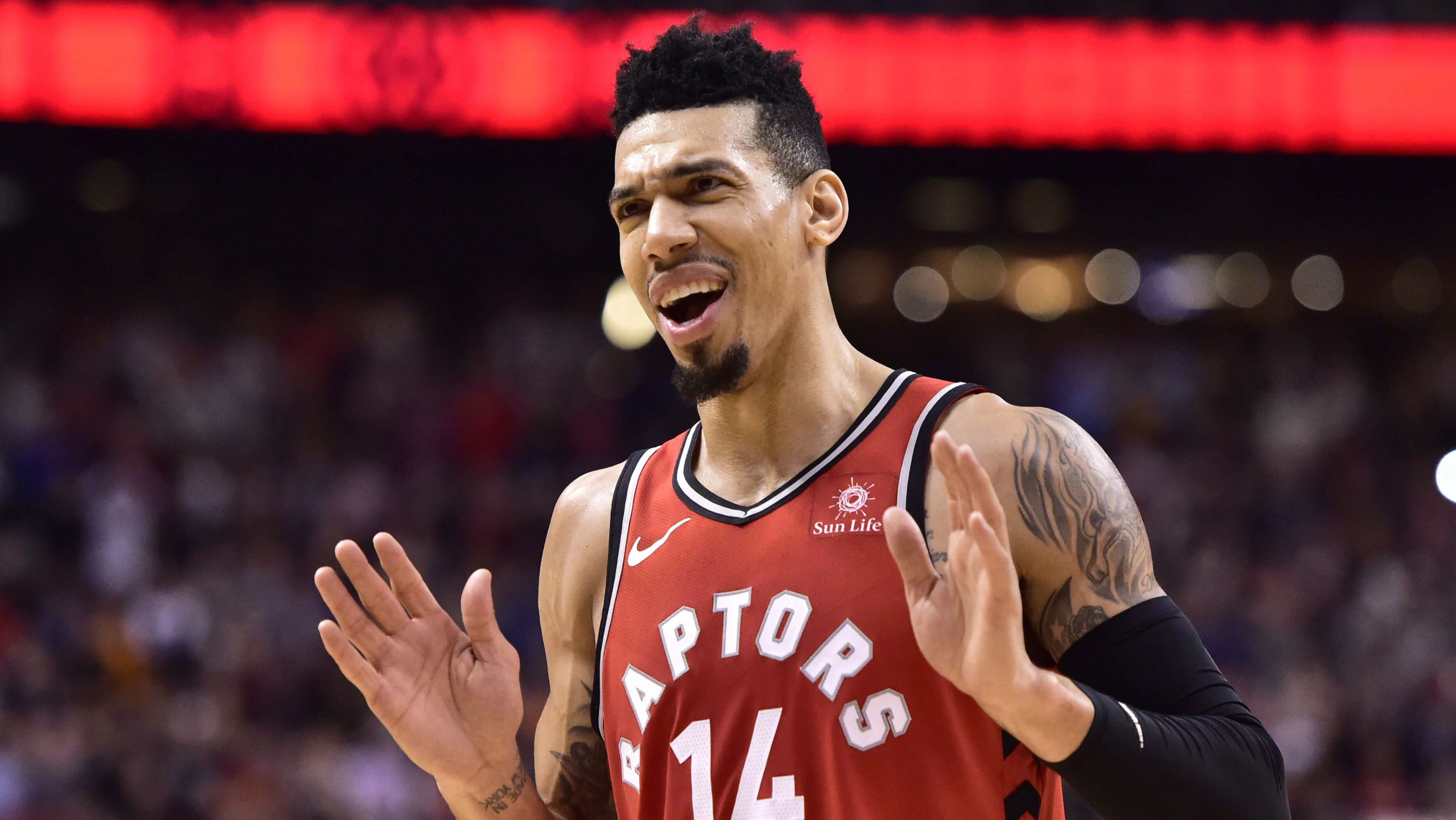 Danny Green.
On an Instagram Live post early Monday morning Green said he had engaged in conversations with the Lakers, Mavericks, Clippers and Raptors but was planning to stay patient.
One reading of that is Green — a free-agent at age 32 coming off the best season of his career — didn't feel compelled to jump into the richest deal he could find in the early hours of free agency because he's still optimistic about the Raptors chances to bring Leonard back.
Among Leonard's remaining suitors, the Raptors have the most to offer Green. The most the Lakers could offer after they sign Leonard would be a deal starting at $4.8-million a year – the 'Mid-Level Exception' — and the Clippers would be in the same boat.
The Raptors? They can spend whatever they want to sign Green as they own his 'Bird Rights.'
Of course other teams could offer Green the 'non-taxpayer, Mid-Level' which starts at $9.3-million and could total $37.2-million – which perhaps would give Green some comfort in waiting things out — but that the Raptors sharp-shooter is willing to see what Leonard is going to do could be read as at least some optimism that he can run it back in Toronto.
But again, it all depends on Leonard.
Of the two Los Angeles teams, the Lakers might be the leading option even after the Clippers spent an entire season shadow recruiting him while he was in Toronto. When the Clippers re-signed Patrick Beverley for three years and $40-million it ended any possibility of Leonard joining with another 'max level' star to bring the 'other' L.A. team a championship. Instead if Leonard goes to the Clippers, he'll be the centre piece of a team that bears some resemblance to a younger, less experienced version of the Raptors.
Is that a better situation than what Toronto can offer? Not if Leonard wants to win a title next season.
As for the Lakers, on the surface it would be hard to turn away from the opportunity to team up with James and newly acquired Anthony Davis to form a trio that could easily claim three of the top-five spots in the MVP voting, if not a clean sweep of the podium.
They might be the most talented threesome the league has ever seen come together on one team.
But is it the best fit for Leonard? James' best value is as a ball-dominant creator. It is those gifts that promise to extract the most value out of Davis. Is Leonard willing to step back after earning his second Finals MVP award?
Meanwhile, marginalizing Davis and James ever-so-slightly to ensure that Leonard maintains the role he enjoyed with the Raptors – the most fun Leonard has had playing basketball for his entire career, he said moments after winning the Finals MVP in Oakland – would mean the Lakers aren't operating at peak efficiency. Leonard's facilitating is the one area of his game that is the behind the others.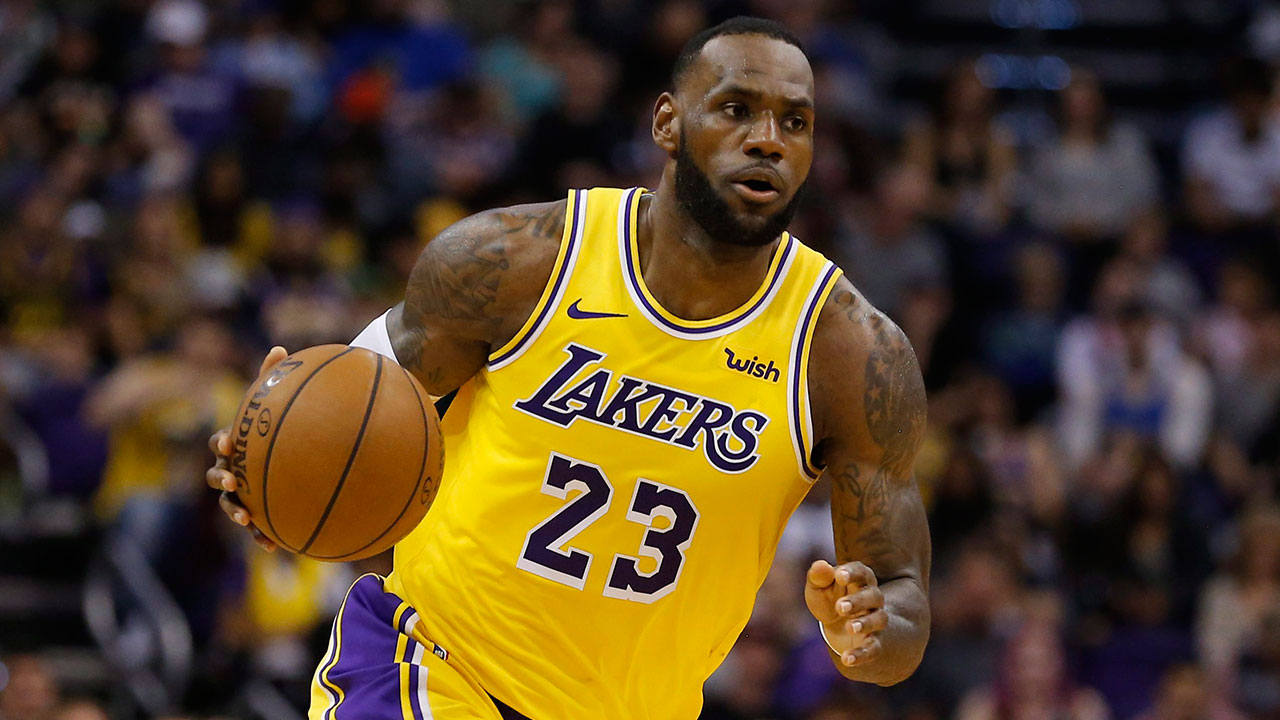 Can the Lakers afford to cater to Leonard? Is it a promise they can keep? How much does that matter to Leonard, who revelled in emerging as a go-to offensive player after breaking into the league as '3-and-D' specialist.
Amidst all the noise, Leonard remains quiet. What he's thinking, almost no one knows. But for those looking for hope: nothing that has happened over the past 24-hours is more meaningful than that bond Leonard created with the Raptors organization the past 11 months.
Are there any more clues to his future any more meaningful than his uncle, Dennis Robertson, playing along at the parade when Kyle Lowry prompted the crowd to start chanting 'five more years?'
Than Leonard vacationing in Barbados wearing a Blue Jays jersey?
It's flimsy stuff, but the reality is no, not really.
Just like with the ball in his hands and the season on the line, Kawhi Leonard will be patient, but eventually, inevitably, get to his preferred spot.
All that remains is to learn which one.