On Tuesday night the NBA-leading Toronto Raptors take on the surprising Los Angeles Clippers at Staples Centre with a little more on the line than a regular early December affair would normally suggest.
For one, it's the start of what looks like a tough four-game Western Conference road trip with games against clubs who all currently hold playoff spots in the West: the Clippers, Golden State Warriors, Portland Trail Blazers and Denver Nuggets.
And as the Raptors get set to test themselves against some of the West's best, there's a juicy subplot for Toronto fans to follow as they take in Tuesday's game in L.A.
Before Kawhi Leonard was traded to the Raptors, there were rumours that the location he hoped to land in was his hometown of Los Angeles. This combined with the report that NBA stars, especially top-tier ones like Leonard, don't necessarily want to play with LeBron James would make the Clippers an attractive option for the Raptors' NBA MVP candidate.
As much of a historical laughing stock the Clippers have been over the years, the team now looks to be in pretty good shape with a fair bit to offer prospective free agent stars such as a Kevin Durant, Jimmy Butler, Klay Thompson and Leonard.
Here's a closer look at why the Clippers may be one of the best destinations for Leonard and/or other NBA stars come July 2019.
Roster
At 17-9 the Clippers are among the most surprising stories in the NBA. This wasn't supposed to be a season for L.A.'s second favourite NBA team to compete like this in the wake of the teardown of 'Lob City' featuring Chris Paul, DeAndre Jordan and Blake Griffin.
However, thanks to one of the pieces the Clippers got in return for Griffin, along with some savvy drafting by general manager Michael Winger, the rebuild is bearing fruits much sooner than expected.
Talented but unheralded swingman Tobias Harris was one of the players the Clippers received in the Griffin deal and he has flourished since arriving in L.A. In 32 games with the Clippers last season, Harris averaged 19.3 points and six rebounds while shooting 47.3 per cent from the field.
This season, he's been even better and is a potential all-star as he leads the team with averages of 21 points and 8.4 rebounds while shooting 50.4 per cent from the field and 40.5 per cent from the three-point line.
Despite his talent, Harris had been a journeyman for the first eight seasons of his career. Still just 26, with the Clippers it looks like he's finally hit his stride, earning Western Conference player of the month honours for October and November
An athletic scorer, Harris' strengths would clash somewhat with a player such as Leonard or Durant. But he is a free agent at the end of the season (more on that further down) and should the Clippers lock up one of the elite free agent wings in July, the blueprint for how a player like him that might be integrated into their offence is being written with every game Harris plays.
And this is because of the rookie point guard the Clippers traded up a spot to acquire in last June's draft: Toronto native Shai Gilgeous-Alexander.
Taken with the 11th-overall pick by the Charlotte Hornets, Gilgeous-Alexander's draft rights were sent to the Clippers in exchange for No. 12 pick Miles Bridges. Moving up a spot might not sound like that big of a deal, but in Gilgeous-Alexander, the Clippers now have their point guard of the present and future.
At just 20-years-old, the Kentucky product boasts highly-developed pick-and-roll skills coupled with the advantages of being a six-foot-six point guard who can both see and shoot over nearly anyone at his position.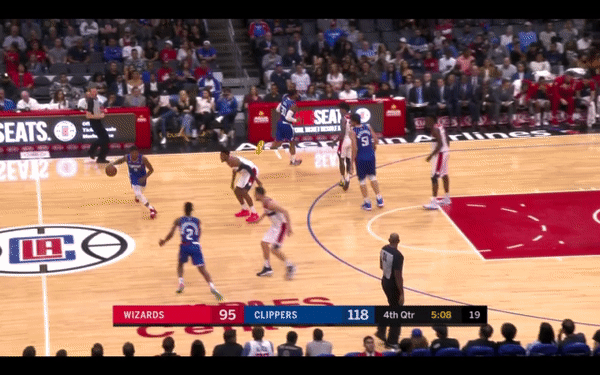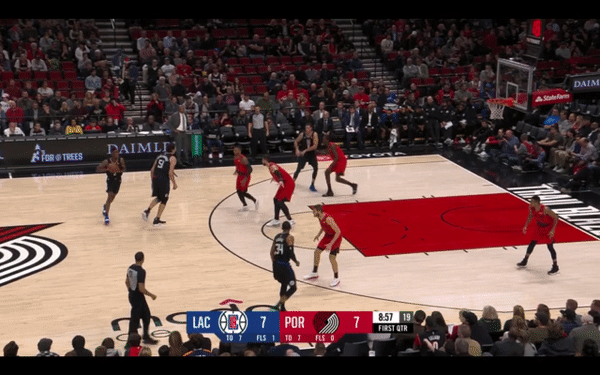 He's still learning, but all the tools are there for Gilgeous-Alexander to become a star. The Clippers have a 12-5 record since he was inserted into the starting lineup.
A young point guard bursting with potential is an attractive piece for any prospective superstar considering joining them. The same can be said of an established coach, such as Doc Rivers.
And despite Rivers' reputation taking a hit during his time as president and coach of the Clippers, now that he's back to just manning the bench, the former NBA champion bench boss does maintain enough clout to command respect of established stars.
Cap space
Beyond some existing personnel, the Clippers also possess an attractive cap situation.
L.A. has a ton of money coming off the books for the summer and, according to Spotrac, figures to just have a little over $60 million in cap allocations across eight signed players.
The Athletic's Shams Charania reports that the salary cap is projected to go up to $109 million for next season, with the luxury tax threshold at $132 million.
This will mean the Clippers will have plenty of room to sign the likes of a Leonard, Thompson or Butler, whose service time in the NBA will see them command a maximum contract value of $32.7 million per year, or a $38.15 million per year deal for Durant, whose value is greater because he's been in the league longer than the three aforementioned players.
So there will certainly be room to go after at least one marquee name, and perhaps two depending on what Winger decides to do with his existing free agents. At backup point guard Patrick Beverley will be an unrestricted free agent, while Milos Teodosic is restricted. Both centres, Marcin Gortat and Boban Marjanovic, will be in need of new contracts and there's also the Harris decision to consider.
There is some relief for the Clippers coming one year down the line with Danilo Gallinari's monster deal finally coming off the books, but he's turned himself into a very good role player and could figure to be part of the team's future.
Having Gilgeous-Alexander on a rookie deal definitely helps matters, but there's a lot of decisions that will need to be made, especially if the Clippers decide to start paying the luxury tax by going after two big names or, perhaps, just one and locking Harris up to a max deal – one that will come at the same value as a Leonard's.
Regardless of how it all pans out, the Clippers will have the space to be a major player this off-season.
Big-spending owner
If the Clippers owner, Steve Ballmer, is to be believed then dipping into the luxury tax won't be a concern.
In April 2017, right as the old Lob City core was about to start unravelling, Ballmer told Fox Business that he's "not afraid" to pay the NBA's luxury tax if it means winning.
"We're getting price appreciation because these basketball teams will continue to appreciate as the stock market appreciates," Ballmer said. "People pay, basically, with appreciation in the stock market. Now, I'm not going to sell my team. I'm not looking for the dividend return. I'm looking for the fun, which means we're looking for championships."
Spending big money on big-time players seems like a good way to win a championship and, perhaps more importantly, getting that message out there to potential free agents lets them know that ownership isn't just ready to pay the player, but it's prepared to pay other players to create a winning team.
It's not a bad sell to someone like Leonard who has already reportedly expressed interest in coming to L.A. and may not want to necessarily play in James' shadow with the Lakers.
The Clippers are a an attractive, up-and-coming team that appears to be just one star away from taking that next step into the NBA's elite with plenty of cap room and an owner who will cut big cheques.
[relatedlinks]