Someone get Stephen A. Smith on the phone. He may need to reconsider pigeon-holing Canada as a hockey country when lamenting how the NBA's Larry O'Brien Trophy had strayed north of the border.
Of course, Canada still is a hockey country. It just isn't only a hockey country and didn't feel like one in June, when the Toronto Raptors pushed basketball to the forefront of most Canadians' minds.
For proof of that fact, let's go to the Google search rankings for a tale of the tape.
Here's how this works: We gave Google a list of every athlete we could think of, and they sent back a list of how those athletes ranked in search from Canada only in the month of June.
(Honourable mention: Because I didn't want this turning into a debate about "Are e-sports players 'athletes'?" I removed Fortnite superstar Ninja from the ranking. But, if you're curious, he would've placed fourth, right between Kyle Lowry and Klay Thompson.)
Without further ado, here's the top 30, complete with intermittent commentary:
1. Kawhi Leonard
2. Kevin Durant
3. Kyle Lowry
4. Klay Thompson
Not surprisingly, the top of the list is dominated by the biggest stories from the NBA Finals, from MVP Leonard to the unfortunately injured Durant and Thompson.
The top two names undoubtedly got a boost due to their impending free agency, which kicked in on the final day of the month. Given the #KawhiWatch tumult of the last few days, the first name on the list might appear high up for July, too.
5. LeBron James
6. Fred VanVleet
7. Danny Green
8. Stephen Curry
9. Tiger Woods
Death, taxes and Tiger Woods' search ranking. Though Tiger didn't get a win in June, he finished T9 at the Memorial and T21 at the U.S. Open, which was good enough to make him the most-searched non-basketball player of the month.
10. Marc Gasol
11. Pascal Siakam
12. Serge Ibaka
13. Anthony Davis
Twelve of the top 13 on the list: NBA players. Like Leonard and Durant, Gasol must have seen a boost from his own free-agent decision, picking up his player option on the final year of his contract to stay with the Raptors. His standout performance at the Raptors' championship parade could've elevated him as well.
We repeat, Marc Gasol is the of this parade#WeTheNorthDay | @Raptors pic.twitter.com/cQZqI2antZ

— Sportsnet (@Sportsnet) June 17, 2019
14. Neymar
15. Anthony Joshua
16. Mitch Marner
The Toronto Maple Leafs may not have made it into June, but win a small victory getting one of their own in as the top NHL player searched. No doubt his own contract status played a part here as well.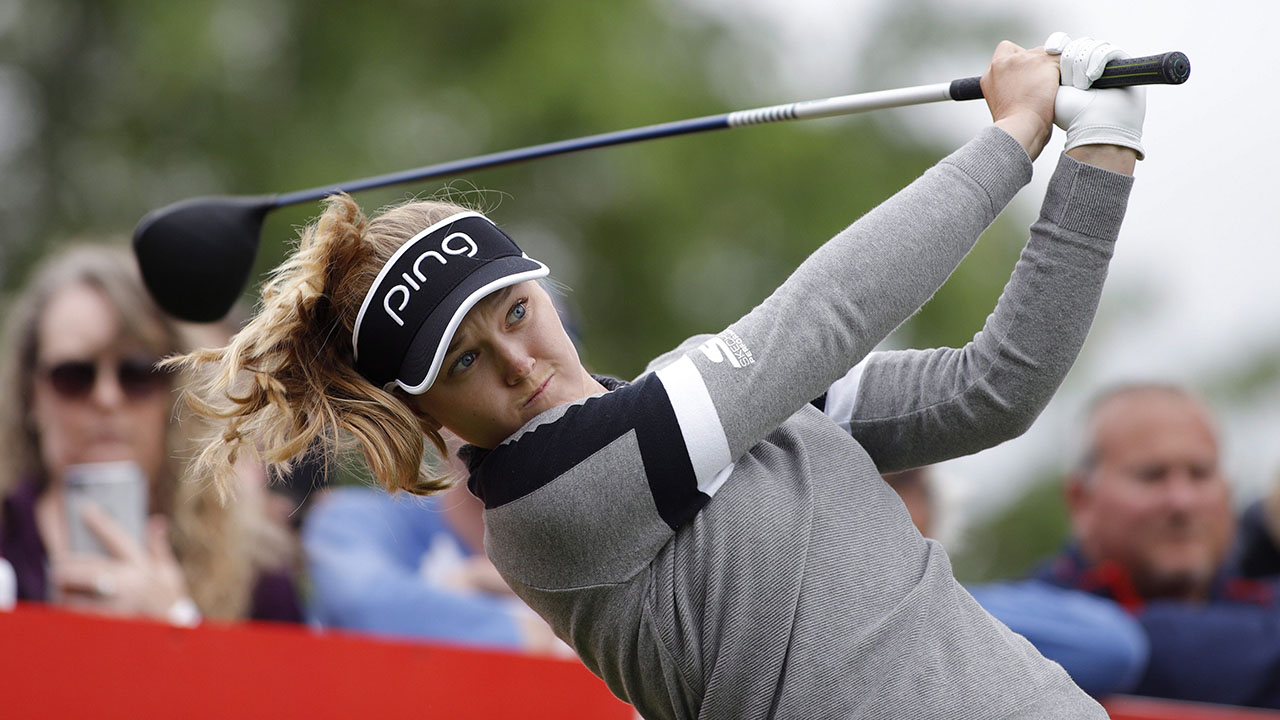 17. Brooke Henderson
With her win at the Meijer LPGA Classic on June 16, Henderson claimed her ninth Tour victory and became the winningest Canadian golfer in history. Also note: She doesn't turn 22 until September.
18. DeMar DeRozan
19. Roger Federer
20. Draymond Green
21. Zion Williamson
A mega-star in the making, Williamson was taken first overall by the New Orleans Pelicans in the June 20 NBA Draft. His Duke teammate, RJ Barrett, was taken third overall by the New York Knicks, but finished just outside the top 30 in these rankings.
22. Tyson Fury
23. Kyrie Irving
24. Ryan O'Reilly
Some love for newly crowned Stanley Cup champion O'Reilly, who scored 23 points in the playoffs — nine in the final — en route to winning the Conn Smythe Trophy.
25. Rafael Nadal
Sorry, did I say "Death, taxes and Tiger Woods' search ranking"? I meant, "Death, taxes, Tiger Woods' search ranking and Rafael Nadal winning the French Open." Nadal did it again June 9, and will probably do it every year until the end of time.
26. Christine Sinclair
Sinclair began the FIFA Women's World Cup just three international goals shy of Abby Wambach's all-time record of 184, but her quest was stopped two short after Canada got ousted by Sweden in the round of 16.
27. Patrick Marleau
28. Brad Marchand
29. Felix Auger-Aliassime
30. Erik Karlsson
A strong hockey run to close out the top 30. Marleau was traded to the Hurricanes on June 22, Marchand was the only player to match O'Reilly's tally of 23 playoff points, and Karlsson made major waves by inking a deal to stay with the San Jose Sharks.
Meanwhile, Canada's fastest-rising men's tennis star, Auger-Aliassime, rides into the top 30 as well. If his current run at Wimbledon continues, he could easily make a repeat appearance in July.