It is one of the most remarkable moments of the Toronto Raptors era of relevance. Depending on how things unfold from here it might even be the high point. But not for whom you might think.
LeBron James had just eliminated the Raptors in the sixth game of the 2016 Eastern Conference Finals and a delirious crowd at the then Air Canada Centre wouldn't leave. A parched fan base was still drunk from having the NBA spotlight shine on them, their city and their team.
James was leaning over to hear ESPN's Doris Burke in a courtside, post-game interview and had to stop as the 'Let's Go Raptors' chants rang down, well after the final horn.
"Are you hearing this?" James said, in wonder.
If there is a podcasting odd couple, this might be it. Donnovan Bennett and JD Bunkis don't agree on much, but you'll agree this is the best Toronto Raptors podcast going.
But just three years later who would have bet that the crowd in the arena was watching James at his peak, while the Raptors best days may still be ahead of them?
After eliminating Toronto for his sixth of what turned out to be eight straight Eastern Conference titles, James went on to lead the Cavaliers to their first championship that June, toppling the 73-win Golden State Warriors after trailing in the series 3-1. It was a gargantuan feat, on its own perhaps the most significant NBA Finals ever contested.
For James it remains his signature feat. An accomplishment he can retire on.
"That one right there made me the greatest player of all time," James said on ESPN's "More Than An Athlete" in an episode that aired in late December. "That's what I felt … I was like 'That one right there made you the greatest player of all time.'"
James doubled down last month.
"There's nothing I need to get in this league that I don't already have," he told reporters. "… everything else for me is just like icing on the cake."
But how much cake is left for the greatest player of his generation, and arguably – and there will always be arguments — the greatest of all time?
It's worth asking because as James arrives at Scotiabank Arena with the listless Lakers it's the Raptors who are the team with championship dreams dancing in their heads, while James – barring a miracle — will have missed the playoffs for the first time in 13 seasons.
James says this will be a blip, a momentary lapse. And he might be right.
He can still be devastatingly effective at age 34 and with more than 56,000 NBA minutes on his odometer – seventh all-time. He'll arrive at Scotiabank Arena averaging 27 points, 8.7 rebounds and eight assists per game while shooting 51.7 per cent from the floor – thresholds that have only been achieved by himself, Oscar Robertson and Michael Jordan, per basketball-reference.com.
James has still got it, but does he have enough time to get it done? And after six years out of the playoffs can the Lakers help James leverage the three years he has left under contract expertly enough that he can play for another championship or two? Because if this is what it looks like when James plays without a fellow all-star – Los Angeles is 30-36 and leaking oil down the stretch — James' Lakers era might not be pretty.
At minimum James can spend his final years racking up statistical milestones – he just passed Michael Jordan for fourth on the career scoring list. He should catch Kobe Bryant for third next season. If he can perform at the average level of his previous five seasons – 26.3 points a game for 76 games a season – he would overtake all-time leader Kareem Abdul-Jabbar near the end of his current contract. It's a big ask for a player who will turn 35 next season, but LeBron is LeBron. Regardless, it's easy to imagine James playing five more seasons at which point he'll be the league's leading scorer and likely in the top-five for assists too.
But if that's how things play out for James – ringing up numbers like an accountant — it will be a hollow end to a career that has played out like an opera, with plot twists and diva turns.
To avoid a dull march into the record books James' final act will depend less on his abilities to shape the game than on his skills sculpting teams.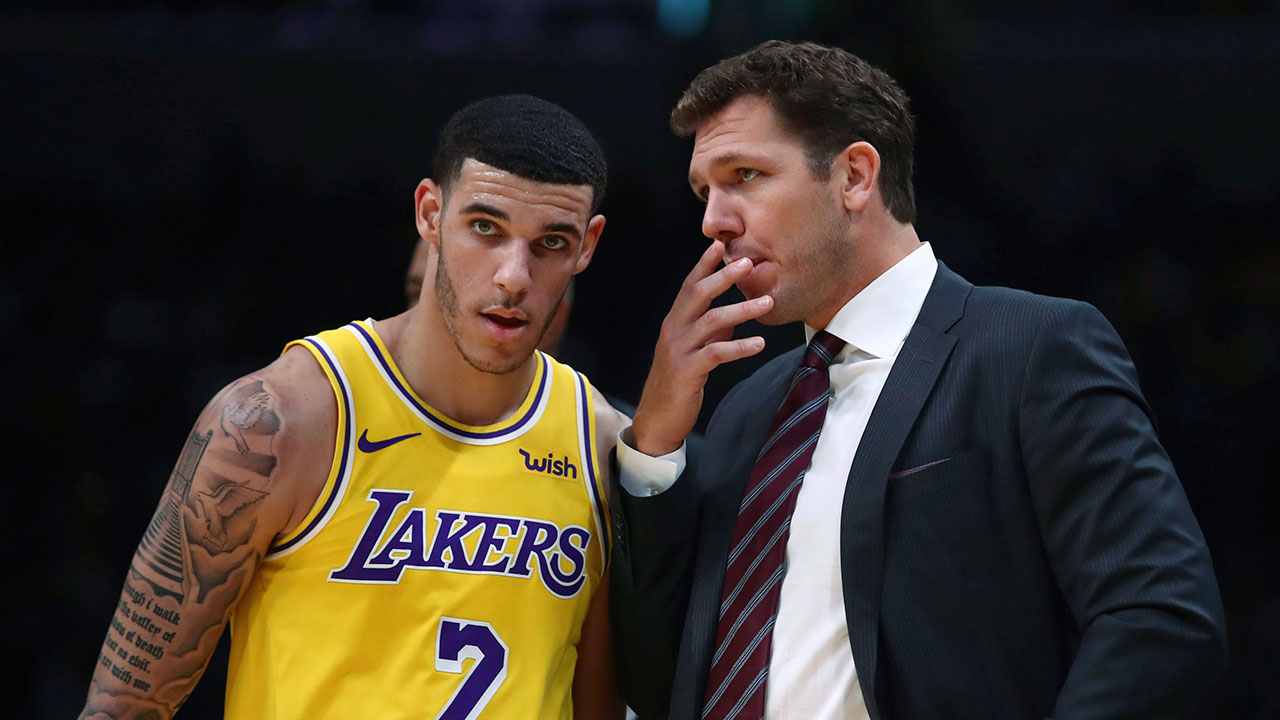 This summer the Lakers project to have about $43-million in cap space available – enough to add at least one superstar via free agency or trade and still make some additions around the edges. The question is how much faith remains in James' ability to build a championship team in his image?
He can still put up mountains of statistics, but the Lakers come into Toronto having lost 11 of 16 games since he returned from a groin injury that cost him 17 games – the longest injury absence of his career.
How much is James to blame? The memes circulating on social media of a stiff-leged No.23 giving a half effort on defensive possession after possession suggests that he bears a good measure of responsibility.
Perhaps even more significant is James' eroding credibility as a shadow general manager. When he signed with the Lakers for four years last summer it was a signal that he was willing to be patient as the Lakers grew around him, which was born out as Los Angeles otherwise kept their powder dry in free agency last summer. This coming summer was supposed to be the Lakers time.
But James couldn't help himself, and worse, those around him including free-swinging Lakers president Magic Johnson and unproven general manager Rob Pelinka – couldn't contain his impatience.
Having Rich Paul – the agent who represents both James and New Orleans Pelicans star Anthony Davis – go public with Davis' trade demands was quickly proven a massive miscalculation. Not only because having half of LeBron's teammates appear in trade rumours not surprisingly destabilized the Lakers dressing room but because the failed gambit exposed James and those around him for mis-reading the market so badly and naively.
Guess what? The rest of the NBA is not interested in making life easier for James and the Lakers. In fact – all things being equal – they might be motivated to make things harder for a franchise perceived as the equivalent of a trust-fund kid, living off another generations' hard work.
And just how much the Lakers will have to work with if they want to explore the trade market for Davis this summer is a huge question mark. Brandon Ingram – the No.2 pick in 2016 and likely the Lakers most intriguing prospect — is out for the season after being diagnosed with a blood clot in his shoulder, a conceivably career-threatening condition. Lonzo Ball, the No.2 pick in 2017, is still a mystery after two erratic, injury-plagued seasons. Beyond that the Lakers cupboard is ordinary at best.
When James did his best team-building in the past it was via personal relationships he forged and cemented playing for Team USA in 2008, back when he and Dwyane Wade and Chris Bosh were just approaching their primes and playing together was a far-off wish. Bosh has been retired for three seasons; Wade is heading there. Another buddy, Carmelo Anthony can't help him and Chris Paul – said to be James' closest friend in the league – is fighting for titles in Houston.
If anything, James relationship with his teammates this season ("maybe this job isn't for you" was his message when his younger co-workers seemed to struggle with the knowledge he was trying to get them all traded) and his battles with Kyrie Irving in the past in Cleveland suggest that his ability to relate to the new generation of stars is waning as he gets older.
Who are James' friends now? Which generation of superstars does he hold sway over?
Those are the questions that will define the final years of the James era, no matter how long it lasts and where the years take him.
He might be able to free solo his way up the remaining statistical peaks he's yet to climb, but even James can't win championships alone.
As James returns to Toronto he might well have peaked.