Canada's lone franchise has been dominant so far this NBA season, rightfully drawing wide-reaching media attention, but Canadian players haven't seen that same exposure.
That shouldn't necessarily come as a surprise. Canada has never produced a player like LeBron James, Kevin Durant, or Steph Curry — starry names who turn in remarkable performances so regularly that they feel somewhere between predictable and expected.
But Canadians are filling major roles on playoff teams in the NBA, and after Canada clinched their spot in the FIBA World Cup, and with the Tokyo 2020 Olympics looming on the horizon beyond that, they deserve a brighter spotlight than ever before.
Here's a look at some notable names from north of the border who could make an impact for team Canada in the World Cup and beyond: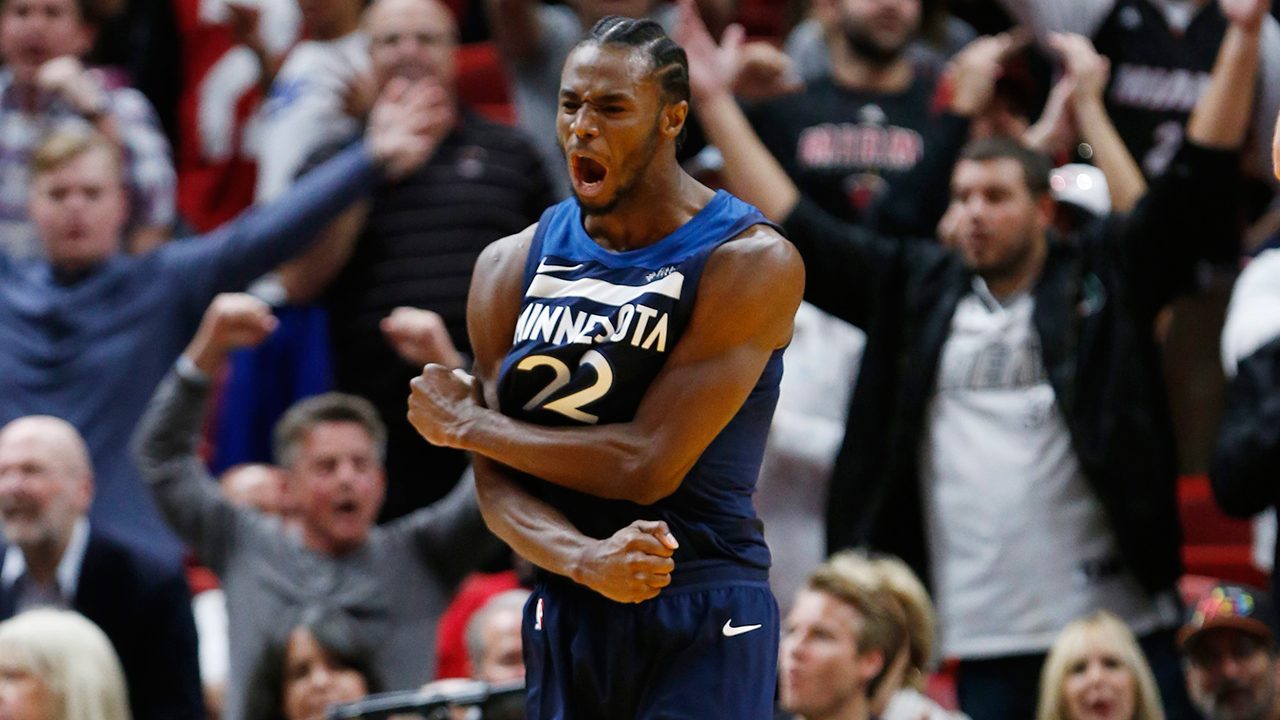 Andrew Wiggins, Minnesota Timberwolves
PTS: 15.1 | REB: 3.6 | AST: 2.2 | TS%: 46.7 | STL: 1.4 | BLK: 0.7
Last year the Minnesota Timberwolves invested heavily in Andrew Wiggins by signing him to a five-year $148 million contract extension. By the numbers, they've seen mixed returns on that investment.
Defensively, he's averaging a career high in steals and when he's engaged he uses his explosiveness and quick-twitch reflexes to be a difference maker — his three block performance against the Houston Rockets was evidence of that. But nights like that aren't commonplace. Overall, the Timberwolves allow a staggering 113.2 points per 100 possessions (pts/poss) with him on the floor — 6.9 more than when he sits. For context, the NBA-worst Cleveland Cavaliers allow 114.8 pts/poss as a team.
Offensively his per game scoring and shooting percentages have dropped to career-lows. His 2-point field goal percentage is not just among the worst in the league, it's one of the 150 worst of all time. A big part of that inefficiency comes from shot selection. Five seasons into his career Wiggins remains addicted to midrange jumpers — this year they comprise 42 per cent of his total shots — and is making them just 29 per cent of the time. Compounding that issue is his inability to draw fouls, which he does on just 7.9 per cent of his shots — nearly 10 per cent less than in his rookie year — translating to a mere 2.7 free throws per game.
Amid all that regression though are signs of progress. Wiggins is taking a career-high five attempts from three per game and making them at a league average rate. If that trend continues and his historically bad two-point shooting reverts to something closer to normal, his value skyrockets.
Betting on that progress if you're team Canada doesn't necessarily seem foolish, especially since his price tag doesn't factor into it. The upside has always been there. If he can be engaged and refine his game by focusing on the 3-and-D aspects of it, he should have a place in both the World Cup and 2020.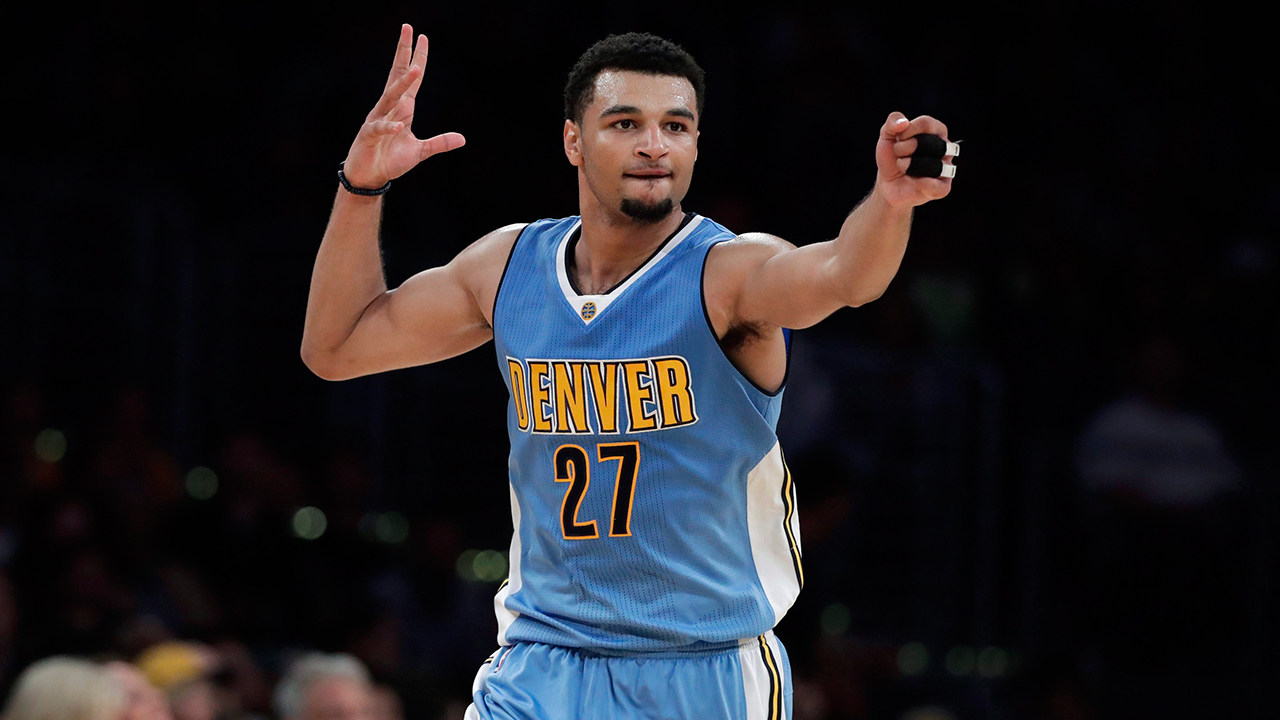 Jamal Murray, Denver Nuggets
PTS: 17.3 | REB: 4.3 | AST: 4.7 | TS%: 50.8 | STL: 0.8 | BLK: 0.4
Jamal Murray isn't the Denver Nuggets' best player — that mantle belongs to Nikola Jokic — but his persona and mindset are an invaluable part of the Nuggets' postseason hopes all the same.
He's a showman who ends up in headlines for breaking unwritten rules and doling out on-court taunts. But his stat lines has merit too, even if the good ones are sporadic.
You've likely heard about his 48 point explosion against the Boston Celtics. But the next game? Murray scored just 15 points, and it would take another 10 games before he broke 20 points again.
What looks like streakiness can, in part, be explained by how he put together that career-night against Boston. Murray shot 5-10 from three point territory — a season-high in both attempts and makes that was a significant departure from his 2017 trends. In Murray's rookie year, 44 per cent of his shots came from beyond the arc. Last year 39 per cent of them did. This year? Just 30 per cent. To make matters worse he's also connecting on them at a career-worst 33 per cent — a 6 per cent drop off from last year.
A gunslinger who struggles from long range is easy to shut down when it matters most. Given Murray's defensive shortcomings — opponents shoot 7.8 per cent better from three point territory when he's guarding the perimeter — the Nuggets will have to hope his personal shooting numbers revert to his 2017 averages sooner rather than later.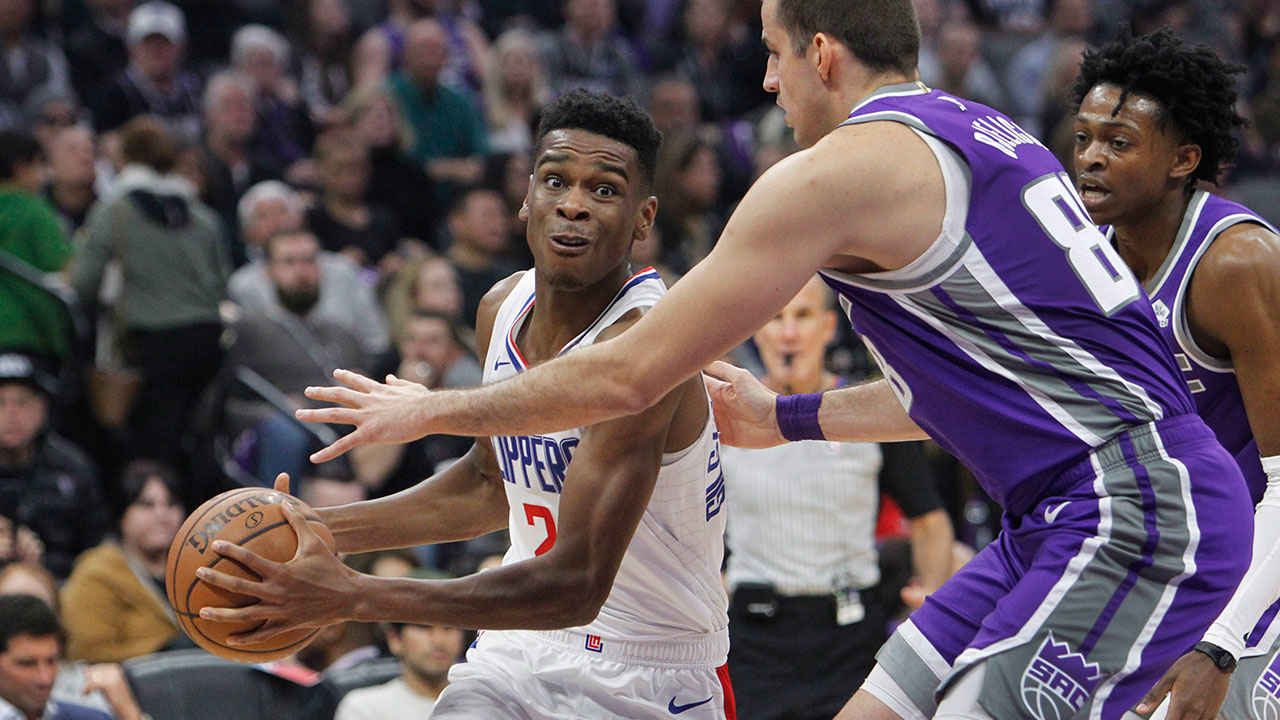 Shai Gilgeous-Alexander, Los Angeles Clippers
PTS: 10.6 | REB: 3.3 | AST: 2.9 | TS%: 55.7 | STL: 1 | BLK: 0.7
A quarter of the way through the NBA season, the Los Angeles Clippers are tied with Denver atop the Western Conference Standings, just like everyone predicted. Los Angeles' unexpected rise can be partially attributed to a much-discussed Golden State Warriors losing streak and the Rockets' early struggles, but their ascension also coincides with Shai Gilgeous-Alexander joining the starting lineup.
The Clippers are 11-3 since head coach Doc Rivers made Gilgeous-Alexander a starter and during that stretch he's averaged 12.1 points and 2.8 assists per game. He's been elite at getting to the rim and drawing fouls — 40 per cent of his shots come within four feet of the basket and he's fouled on 12 per cent of all his attempts — but it's been on the defensive end where he's made his mark felt most.
Gilgeous-Alexander ranks second among rookies in total deflections with 46 this year. Given the struggles of other big-name Canadian guards at protecting the perimeter, the emergence of Gilgeous-Alexander should be a welcome one for team Canada. And if he can add any semblance of a long-range shot to his arsenal — he currently shoots 34 per cent from beyond the arc on just 1.5 attempts per game — neither the Clippers nor Canada will be teams anyone wants to face in an elimination game.
Kelly Olynyk, Miami Heat
PTS: 8.7 | REB: 3.8 | AST: 1.9 | TS%: 63.9 | STL: 0.6 | BLK: 0.4
Six years into his NBA career, Kelly Olynyk seems to know who he is as a player: an efficient floor spacing big who plays within his team's system.
His shot distribution is a perfect mirror of what NBA offenses are striving for. Olynyk has only taken nine midrange jumpers all year. Nine. 63 per cent of his shots come from beyond the arc and he's knocking them down a respectable 36.7 per cent of the time. He's also been among the best big men in the NBA at facilitating as he's assisted on 14.7 per cent of his teammates' made shots.
He doesn't get rebounds — he's never averaged more than six, while his current 3.8 boards per game are a personal low — and although opponents shoot slightly worse at the rim when he's on the floor, they also shoot drastically better from long range.
Still, Miami has a positive point differential when he plays and if any stock is to be put in their numbers last year — the Heat scored almost 11 points/poss more with him in the lineup — then it isn't hard to picture him making a similar difference while wearing a different red and white jersey.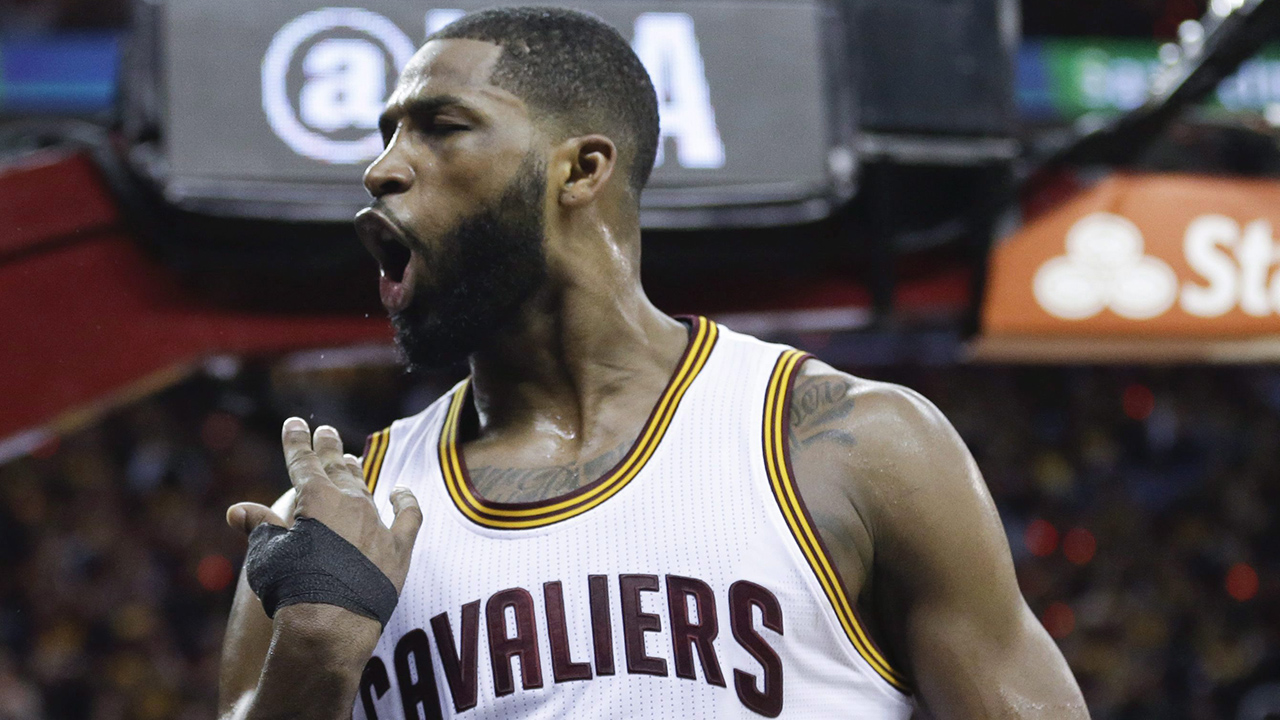 Tristan Thompson, Cleveland Cavaliers
PTS: 11.7 | REB: 11.5 | AST: 2.0 | TS%: 54.9 | STL: 0.9 | BLK: 0.4
Tristan Thompson is a case study in the value of doing one thing exceptionally well.
He's the inverse of Olynyk. He doesn't space the floor — 95 per cent of his shots have come within 14 feet of the basket — and he doesn't stand out as a playmaker from the post. He's not great at contesting shots or protecting the rim and the Cavs are a bottom five NBA defence whether he's on the floor or not.
What he does do, is rebound. Particularly on the offensive glass. Among big men who have played at least 500 minutes this season, Thompson ranks second only to Andre Drummond in the percentage of his team's misses that he collects.
Those second chances may not move the needle for a Cavs team that probably won't be relevant until the Draft Lottery, but it isn't hard to imagine a world in which it's a difference maker for Canada on the national stage.