The Toronto Raptors made a big splash just about an hour before Thursday's NBA trade deadline, acquiring veteran centre Marc Gasol.
Gasol's résumé speaks for itself: A three-time all-star in the ultra-competitive Western Conference over the past 10 years, an all-NBA first and second team selection and the 2013 defensive player of the year.
Better yet for Raptors fans, he seems reasonably excited and motivated to play for Toronto.
via @MarcGasol/IG
Meanwhile at the house like… https://t.co/S1tgyCa0yd
This enthusiasm, of course, might ring a little hollow for those who grew attached to the three Raptors who were forced to depart in order to bring in the long-time Memphis Grizzlies stalwart – with Jonas Valanciunas being chief among the trio – but in a win-at-all-costs year, emotion has been put on the back-burner for the sake of progress.
And while it's true the Raptors still have some work to do in the buyout market to flesh out a roster that only has 10 men at the moment, as team president Masai Ujiri told reporters Thursday night, "This is who [the Raptors] are now."
This new-look team can make its debut together as early as Saturday in New York against the Knicks, meaning Toronto will have a maximum of 26 games to acclimate their new star before things really start to matter.
In Gasol, the Raptors got a demonstrable upgrade who better equips the team for the battles to come in April, May and, possibly, June.
A versatile player the likes the Raptors have never really had before, here's a closer look at what Gasol will bring to Toronto.
Versatility
For the first eight seasons of Gasol's career, he was a traditional centre, doing his work almost exclusively from the paint with short elbow and baseline jumpers here and there. But as the NBA evolved into a league that demands every position to be able to take and make threes, so did Gasol's game.
After attempting just 66 triples in his first eight seasons, Gasol has taken 809 since the start of the 2016-17 campaign, including 221 this season alone. Over this 2 1/2-season period, Gasol has shot 35.7 per cent from three, turning himself into a multi-dimensional scoring threat who can still bang with the best of them and get buckets inside with the added bonus of being able to stretch opposing defences.
A good example of this was seen in what was perhaps Gasol's best individual game this season, a Nov. 27 loss to, ironically, the Raptors.
In that contest, Gasol scored 27 points on just 14 shots as the Raptors had no answer for the variety of looks he was taking.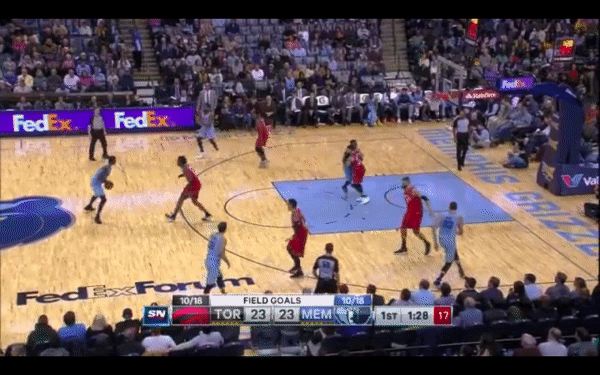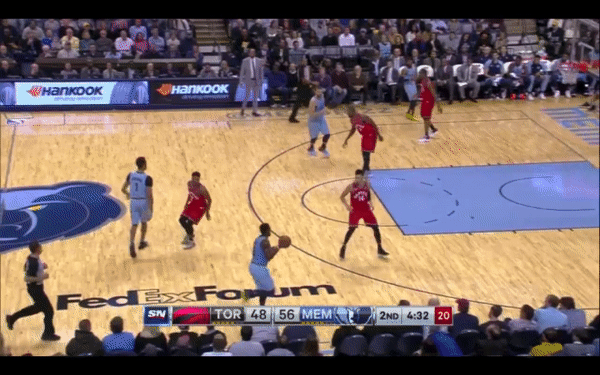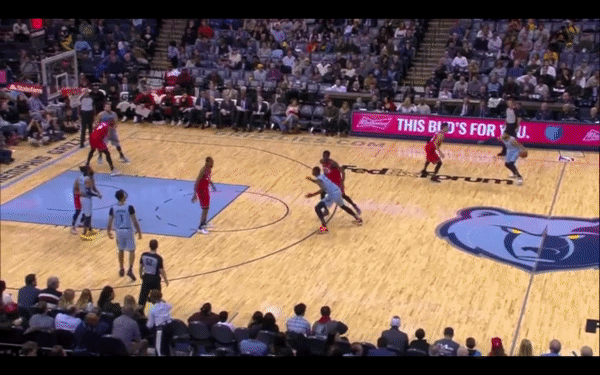 Of particular note is the last clip of the three as it illustrates two big aspects of Gasol's game that should help the Raptors immensely moving forward: Gasol first receiving the ball at the elbow and then working pick-and-pop with Mike Conley.
We'll leave the impact of the elbow touch for a little later and instead focus on the pick-and-pop, a big part of Gasol's game and significant because it works well with what the Raptors already do.
Among the most effective combinations this season for the Raptors has been the Kyle Lowry-Serge Ibaka pick-and-pop that has led to the career year Ibaka is enjoying. The only downfall to what has been a consistently great play for the Raptors is that Ibaka is usually taking mid-range jumpers off the action (shots he hits more often than not).
With Gasol, however, the Raptors will be able to get three-point baskets out of it, which helps them in two ways: To state the obvious, three points are worth more than two and, more importantly, this threat will stretch defences to give a player like Kawhi Leonard more space to attack the basket as opposing centres will have to stay with Gasol out on the perimeter, leaving the paint open.
A recent example of what this looks like was best seen against the Milwaukee Bucks earlier this season, a rival the Raptors should expect to see in the playoffs.
In that game, a Grizzlies win on Nov. 14, Gasol tied a career high by hitting six triples on 12 attempts en route to a 29-point night. As he was doing this, Gasol was dragging Brook Lopez out of the paint, giving his teammates more driving and interior passing lanes as the game went along and Gasol consistently punished Lopez for sagging back into the paint.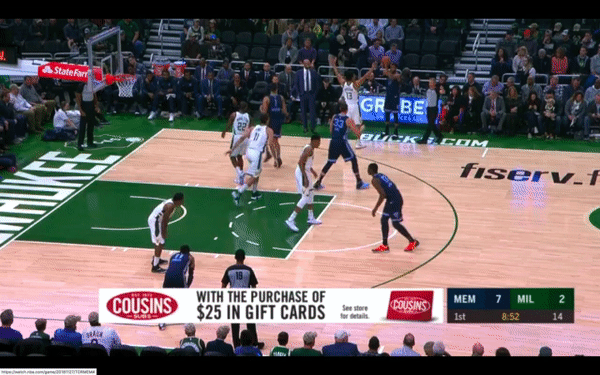 This is logic that can reasonably be applied to other East rival centres such as the Philadelphia 76ers' Joel Embiid or the Boston Celtics' Al Horford. With Gasol, the Raptors have a means to neutralize those players' defensive impacts on a game and a series.
Play-making
Of all of Gasol's varied skills, his ability to read defences and make smart passes might be his best one.
He's averaging 4.7 assists per game this season, a number that now puts him second on the Raptors only behind Lowry and second among all centres in the NBA.
The ability to create for others from the centre position has the potential to be very big for the Raptors because of where Gasol likes to generally operate from. As previously mentioned, Gasol likes the elbow area of the floor and is capable of doing some real damage there, but it's not in the way you might think.
When at this spot, Gasol isn't looking to score, he's looking to pass and create for others as the 7.2 passes and one assist per game since these stats have been tracked indicates.
The Grizzlies wisely created entire strategies around using Gasol as a fulcrum point and trigger to their offence from those spots, resulting in Gasol leading the league in elbow touches since they were first tracked by NBA.com in 2013-14, including this season. The Raptors should look to use him much the same.
The ways the Raptors can use this so-called "point-centre" can be seen in a Jan. 18 contest against the Boston Celtics that saw the seven-footer drop 12 dimes and still manage to have a positive impact on the game offensively despite going 1-for-10 from the field.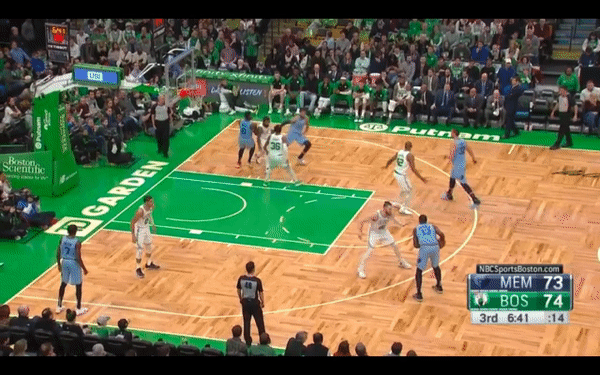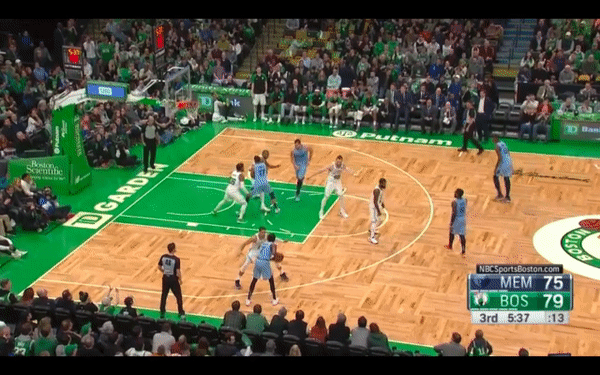 The last clip is especially interesting because it clearly illustrates one of the advantages of having someone who can conduct traffic from one of the elbows: It's extremely difficult to send a double-team there.
So, while it's true Gasol doesn't score often from that spot, the temptation of a double-team is still strong because he also has the option to use his bull strength to back his man into the paint and score that way instead, creating a real catch-22 situation for opposing teams.
Defensive acumen
Lastly, Gasol brings the Raptors to another level defensively.
There's an argument to be made that Valanciunas was either on the verge of or was already bringing some of the skills that Gasol is bringing to the Raptors. However, that would only be on the offensive side of the ball.
Defensively, try as he might, Valanciunas was consistently torched when put into pick-and-roll situations and when he had to match up with a more nimble, mobile big. It oftentimes made him unplayable, particularly in the post-season when teams are looking to exploit every weakness in a team.
With Gasol, that won't be a problem anymore.
Though he is a hulking figure at seven-foot-one and 255 pounds, Gasol is blessed with quick feet and an even quicker mind.
No, he isn't the same player who won defensive player of the year in 2013 as age has robbed him of some of his natural athleticism, but he makes up for it with an advanced understanding how to defend in a team concept and calculated prediction that has him tied for sixth in charges drawn this season with 16, just one behind new teammate Lowry.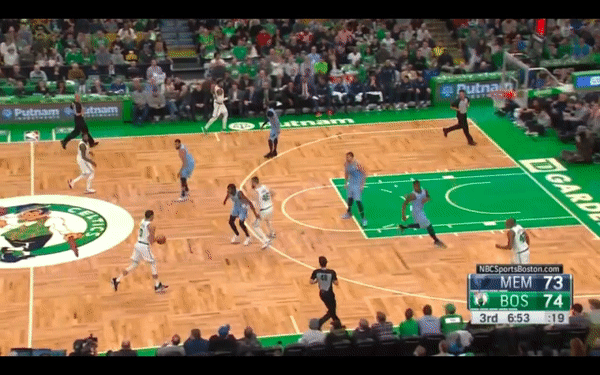 Gasol is a lot like the defensive leaders on a football team who read what the offence is doing and communicates to their teammates accordingly. Not everyone has the mind for it, but now the Raptors do and it should do wonders for their No. 8 ranked defence.