Last summer, I had the opportunity to travel to Nigeria and Ghana with Giants of Africa, a non-profit organization founded by Toronto Raptors president Masai Ujiri. GOA runs skills camps for elite young basketball players—typically the 50 best youth players a country can muster—giving them access to the knowledge and advice of NBA coaches and scouts (and of Ujiri himself), and encouraging them to use basketball as a means to improve their lives and the lives of their families and communities.
That trip was an important one for GOA, marking the organization's expansion from Nigeria (where it ran its first camp in 2003) and Kenya (launched in 2014) to reach players in Ghana and Rwanda. You can read about it in depth here.
This year Ujiri pushed things even further, adding stops in Senegal and Botswana. I caught up with him by phone from the NBA's Basketball Without Borders camp in Angola to find out how 2016's Giants of Africa camps went.
SPORTSNET What drove the decision to expand this year's trip from camps in four countries to camps in six?
MASAI UJIRI You continue to want to give other countries a try, you know? I almost feel like there's an obligation to go bigger—to try to push the limit. And it's tough; it's tough choosing countries and it's tough doing a bigger number. But we just said, "Let's try it this year and see if it works." And we did it.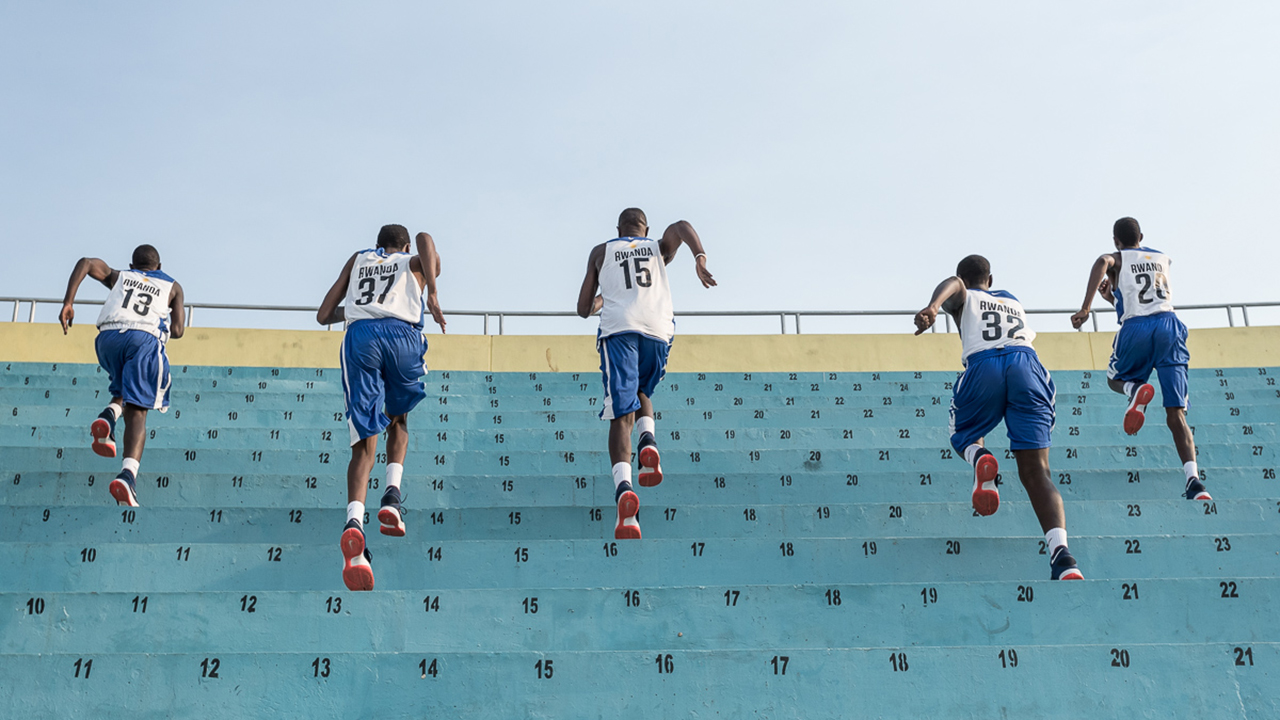 SN I know it's important to you to be at every camp in person. How big can GOA get before that becomes impossible?
UJIRI After six it's going to be almost impossible to do more. We're going to have to get creative in how we do them now. We'll have to do a couple of countries at the same time or something—I don't know what [the solution] is, but we as a group are going to have to talk about it. It's just the time now. It's a long NBA season and there's plenty of work. My primary job is obviously the Raptors and this is just something I've done in the summer. You want it to grow. You want it to touch as many youth as you can. But time limits everything that I can do now. It's not that we can't get bigger or go to other places, we just have to get creative with how we do it.
SN I spoke to [Raptors director of global scouting] Patrick Engelbrecht halfway through this year's trip, and one of the things he mentioned was the way you jump right into drills with the kids—that you aren't just there for appearances. What drives that hands-on approach?
UJIRI I've always done that. Basketball work on the court is something every person involved with the sport loves to do. It's part of teaching the game. Speaking to the kids off the court, too, is important—some one-on-one time to develop a good rapport and relationship. I like to be in the camps from nine to five, you know? I think that's the best way; you feel it. I love it. There are so many kids you connect to and develop as much as you can. It doesn't even have to be a particularly talented kid. It could be a different vibe. There's something special about every single person in this world, and all of those kids have something. It's just remarkable how many you can connect with.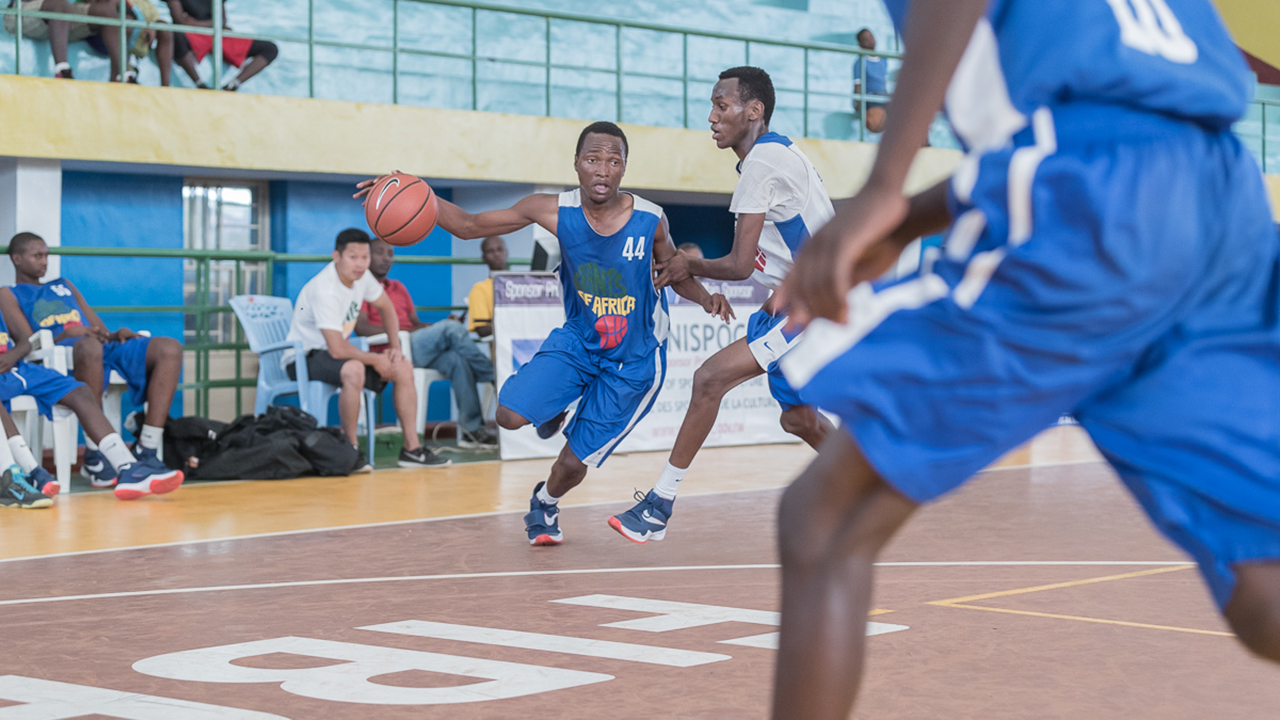 SN You guys made the decision to go younger this year in the Nigerian camp. Is it a part of GOA's mission going forward to get kids access to high-level instruction as young as possible?
UJIRI You have to give the youth a chance, I think. You want to touch as many as you can—give them opportunity. I leave the selection [of campers] to the guys on the ground [GOA camp directors based in each country]. But I pay attention to it, make sure the right guys are coming into camp. To me it's a special camp. I wish I could make it bigger, where it was tons and tons more kids and we were doing it more times in the year, but that's just the nature of the way the camp is built: some will get in, some won't, because we're limited by the infrastructure, the lack of facilities, the gear—all that stuff.
SN Pat mentioned that after the Conference Finals run this year there was a noticeable uptick in the number of Raptors fans at the camp and how vocal they were about their support.
UJIRI Well, I bully everybody to be Raptors fans in Africa, for one. [Laughs.] I bully the kids. Today at the Basketball Without Borders camp, I told them they better tell me who their favourite team is or I'll take away all the Nike shoes and jerseys they got. [Laughs.] But it's growing. With social media and the internet and cable and many ways of seeing and interacting with such a global game—the way the NBA's growing—they watch. Our fan base is growing around the world, and that's what you want. I want it to be even more special in Africa. That's why I pay a lot of attention to it. There's a big population in Africa, and it's possible this can make a difference for us in terms of our fans around the world.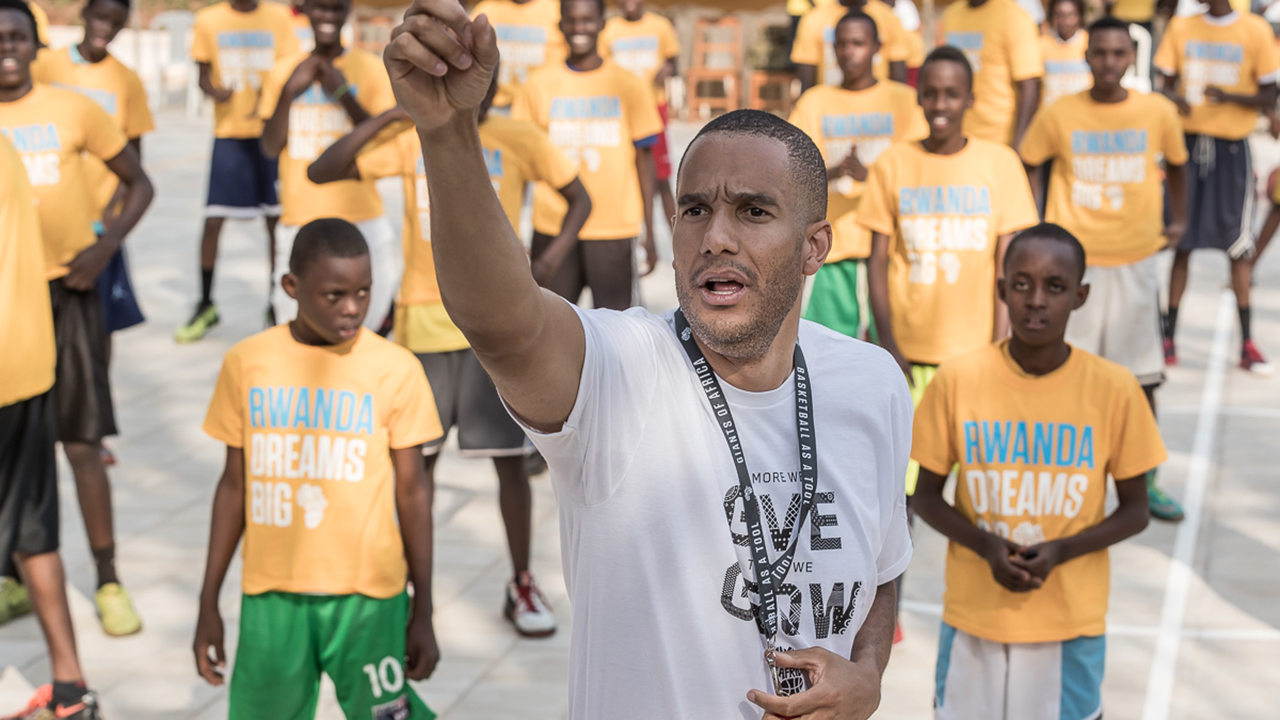 SN Last year you handled most of the life skills sessions in the camp. Has that been the case this year? And what messages and advice have you been trying to pass on to the kids?
UJIRI The life skills stuff, I'll never let anybody else do it. It's almost like I have to set an example for these guys. This year, I've put so much emphasis on leadership, on being on time, on respect for women. There are so many things we touched on: How you stand up and say your name and where you're from and be proud of it. We're trying to teach these kids leadership, communication and pride—and this is the age to emphasize it. I always say to them, "You can't change 50 year olds. The youth are the ones that can make a difference."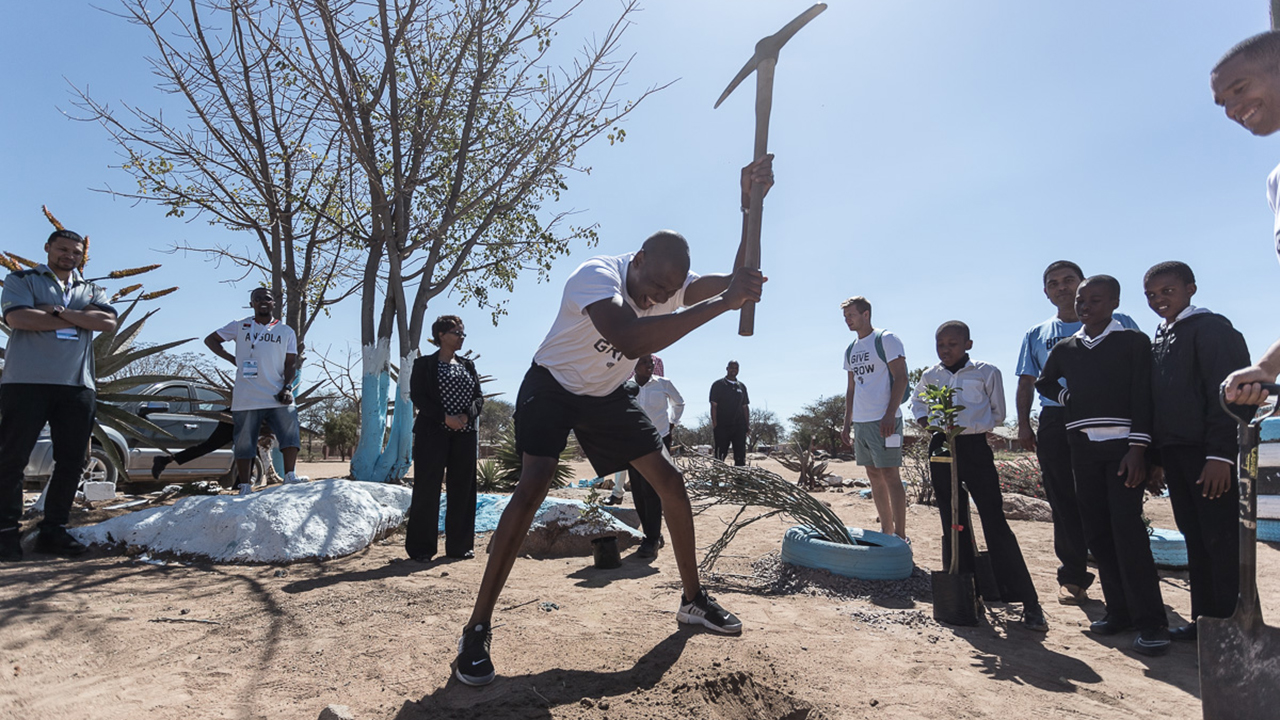 SN All of the coaches in the camps are African-born, providing the kids with many different, relatable examples of people who made a life for themselves through basketball. What's the importance of those examples and what effect do you think they have on the kids?
UJIRI It's huge. Setting the example here are these guys, they grew up in Africa, they used basketball as a tool, they played the game with a passion and they studied the game and other avenues to become better people and become better in their professions. I feel this is really, really important for us because these kids can actually see it face-to-face, right there. We're not just bringing anybody out to speak. These are really good examples of people who have fought through adversity and used basketball.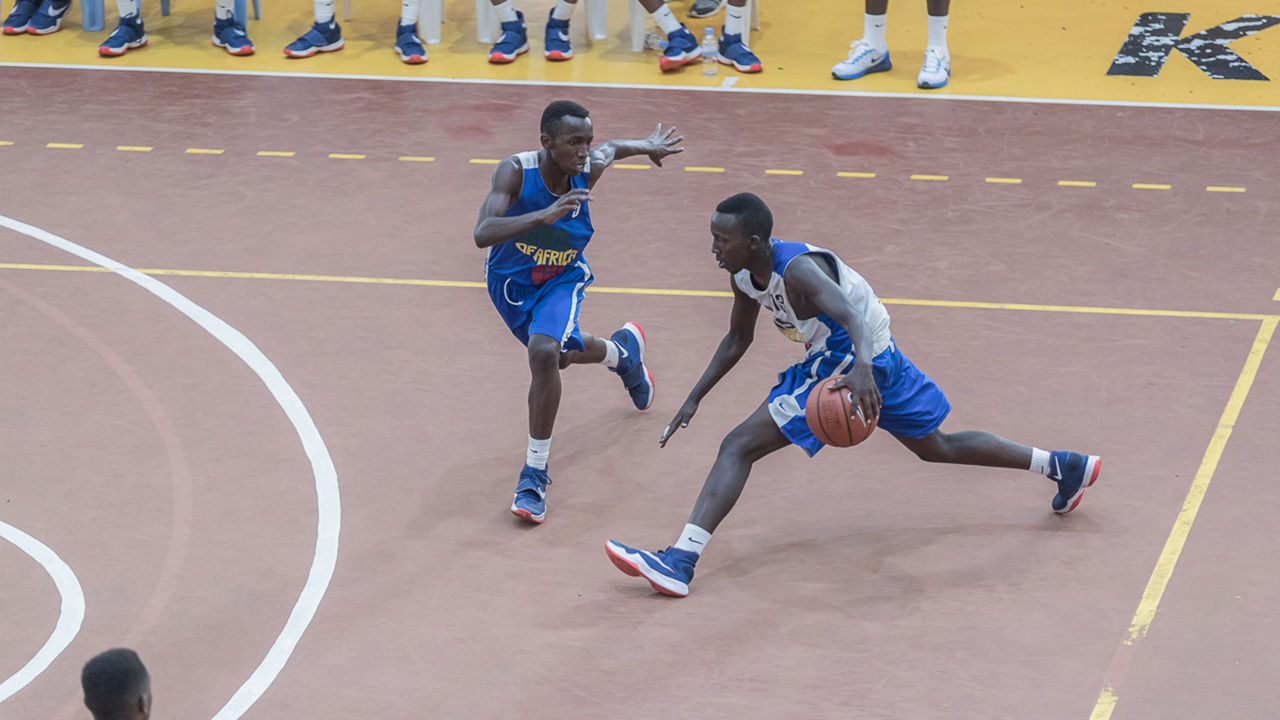 SN Did this year's camps feel different from previous years?
UJIRI Honestly, it's just growing—people are more aware of it. Today at Basketball Without Borders, I had somebody from Morocco ask me to run a camp, somebody from Cameroon. Bismack Biyombo is here. He asked me when I'm going to the Congo with him. So many people have approached us about running camps. You can see that it's really gathering good momentum. We hope we can find a way [to run camps in as many countries as possible].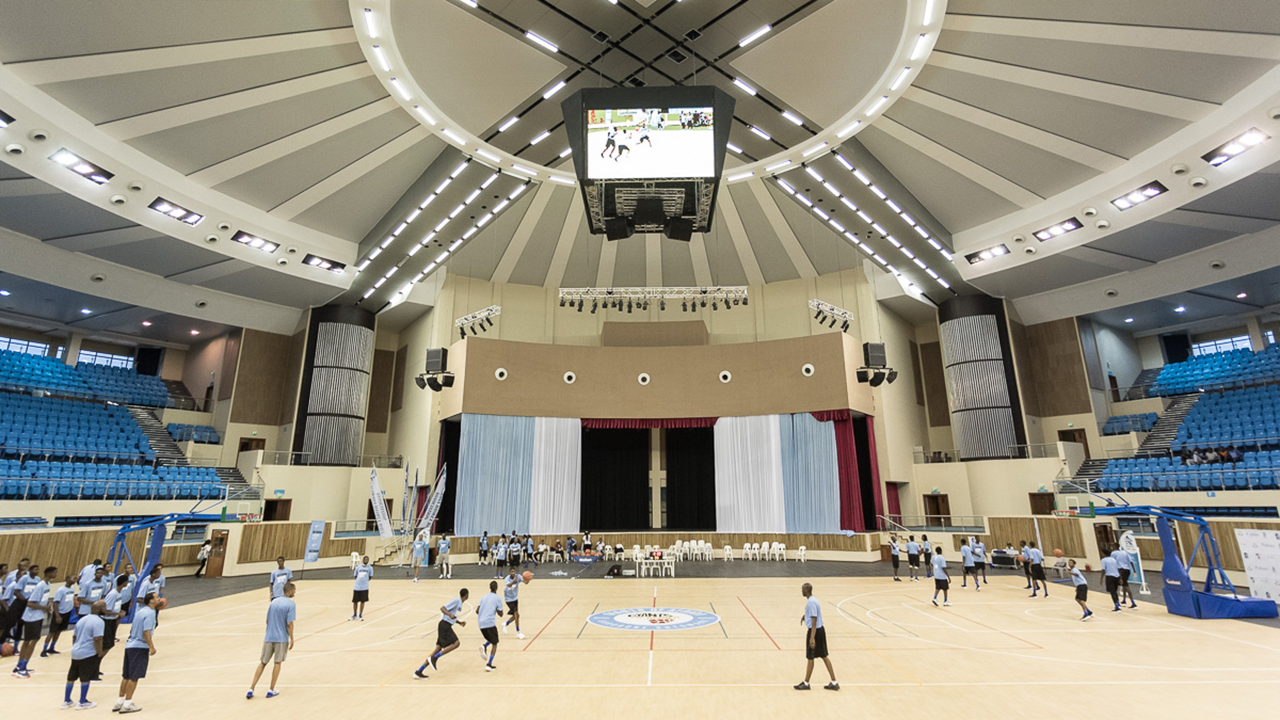 SN Why do you give up your summers—your only free time—to Giants of Africa?
UJIRI I grew up just like these kids. In them, I see myself. I don't know the best way to put it, but I feel that if I want to win off the court, I have to find a way to touch as many youth around the world as possible—with an emphasis on African youth. I have to create an opportunity for somebody, somehow, somewhere. And you never know when you do. I feel strongly about that. There are so many kids with unbelievable talent, unbelievable will, that are so smart, that just need one small chance. Maybe somehow this camp—this experience—will give them that chance.
Photos courtesy Kevin Couliau @asphaltchronicles @giantsofafrica.