NBA All-Star Saturday was one of the most memorable nights in recent memory. Here are 10 key takeaways from Donnovan Bennett.
LaVine levitates
Zach LaVine's head is always at the rim. Part of the understated difficulty for him doing his dunks is maneuvering so he doesn't give himself a concussion. In a city that fell in love with Vince Carter, LaVine gained a nation of fans north of the border.
---
NBA All-Star Toronto LIVE: One-stop shop for latest news, videos, photos & more
---
Lots of guys have won a dunk contest once and like J.R. Rider, Jeremy Evans, and Desmond Mason, it didn't translate into stardom. LaVine becomes just the seventh multiple-time dunk champion and the flare with which he dunks can take his notoriety beyond that of a role player on a draft lottery team to one of the game's rising stars.
Splash bash
The Golden State Warriors' Splash Brothers are number one and two in three-pointers made in the NBA this season and they showed why Saturday night.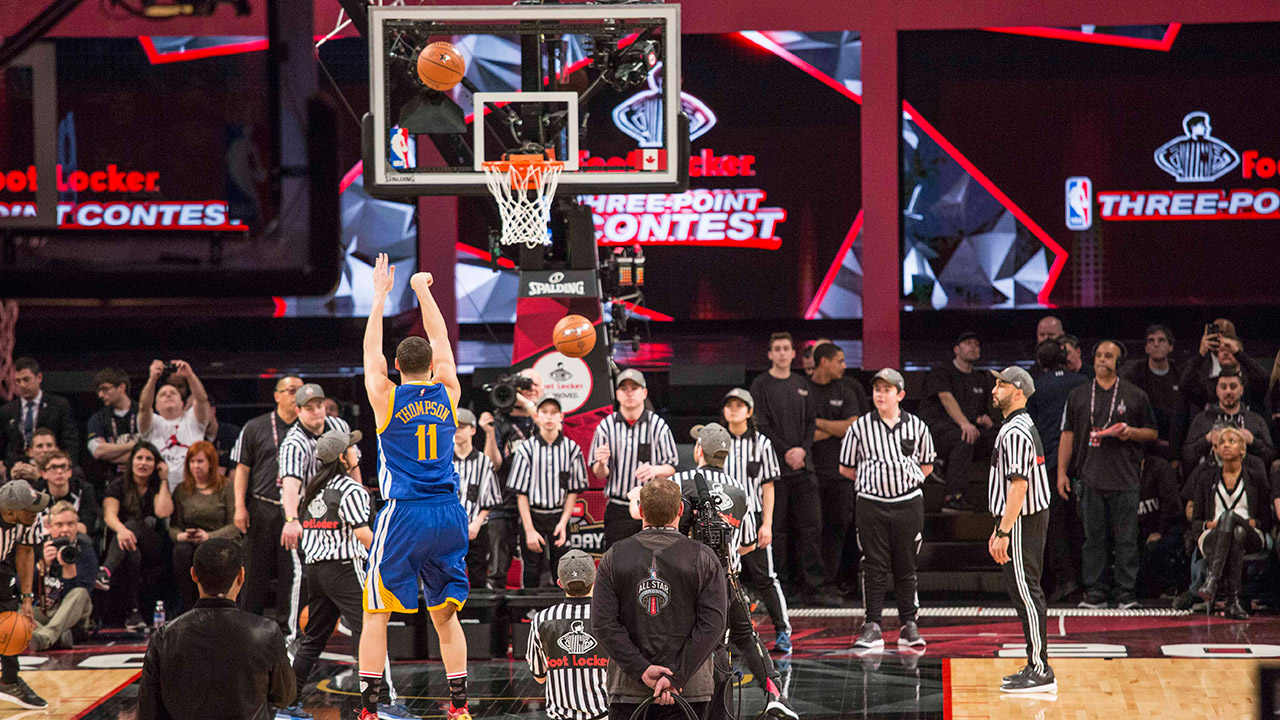 Klay Thompson and Steph Curry both had fans on their feet when they were shooting. The NBA is currently in a revolution where the three-point shot is now seen as both efficient by front offices and cool by fans.
Sons of greats from a previous generation that undervalued long distance shooting, the Bay Area Splash Brothers are the young vanguards of the beyond-the-arch generation.
New champ
We really shouldn't be surprised Thompson beat Curry. The former is actually more of a catch and shoot, spot-up shooter while the latter is impressively dangerous for his ability to shoot off the dribble.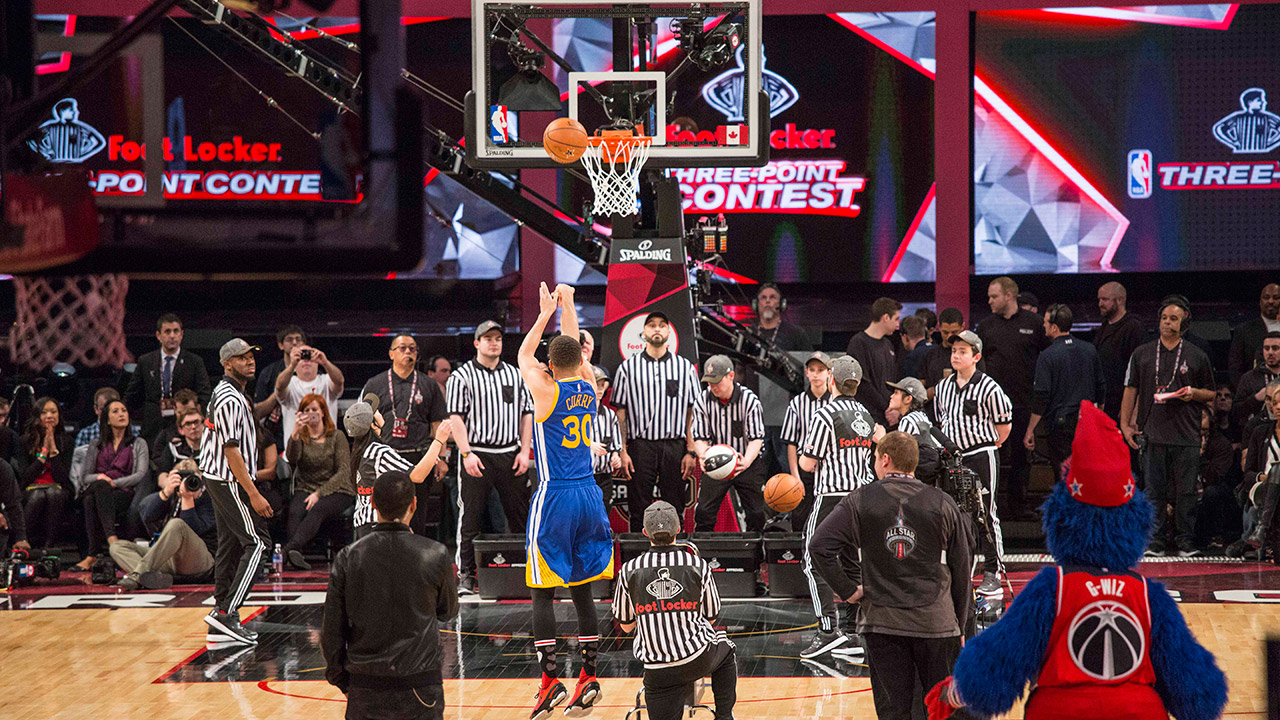 With Thompson at age 26 and Curry at just 27, we could see this trophy being passed back and forth between the two for quite some time.
Steph Curry is the face of the league
Sorry, LeBron, but the NBA is Steph's world and everyone else is just living in it. The building was filled with Raptors jerseys but they were split between DeMar DeRozan and Kyle Lowry. The single player's jersey I saw the most in the stands was Curry's number 30. His ovation when introduced was just a hair louder than Lowry's.
Mini dunks
One of the many welcomed surprises in house was a mini-dunk contest between sons and daughters of NBA players.
Watching Carmelo Anthony and Chris Paul and their respective wives filming their kids on their court with their cell phones and getting them to pose for pictures was cool. In a weekend where almost every NBA player is wearing thousands of dollars worth of clothing and is surrounded by handlers and entourage members, it was a cool reminder they are just like very other hockey mom or soccer dad. Seeing "Melo" ask for a mascot to retake a photo with his son Kiyan because he didn't get the framing right was cute.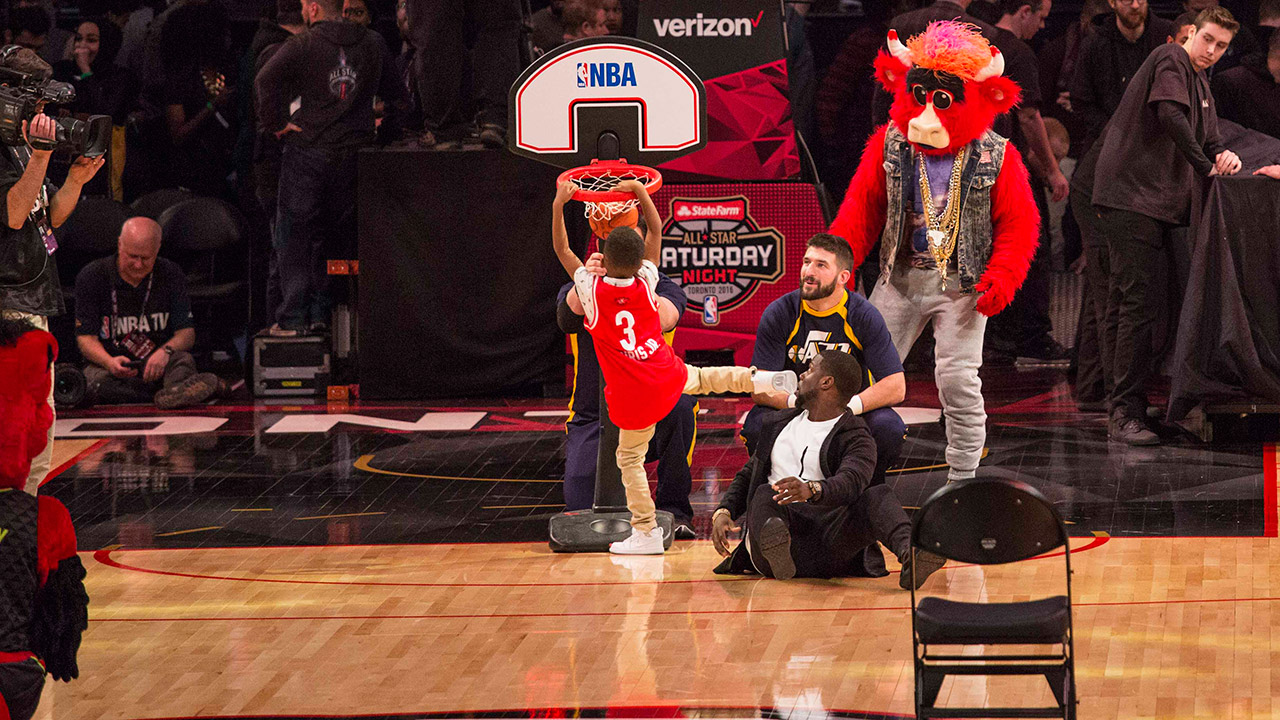 Nobody was keeping score but the best dunk was by "Little Chris," son of Chris Paul. He was getting the crowd involved, waiving his hands, telling them to make noise after he finished.
Lowry is a true competitor
It's a fun night and everyone was in good spirits throughout the night but you could tell Lowry was disappointed and frustrated he didn't show better in the three-point competition.
He was still dwelling on the missed opportunity when he was sat on the bench after his turn. This is not surprising as the man who loves to surprise as an underdog has made it to this point, going from traded backup to NBA all-star starter, because of his insatiable appetite for competition and proving people wrong.
Big brand success
Remember when people were worried about the Raptors brand and nickname?
That line of questioning took over Tim Leiweke's opening press conference in Toronto. Now it was cool to see people wearing various Raptors colour-ways underneath fitted blazers and with high heels.
The Raptor mascot got a near standing ovation when he was introduced last among the NBA mascots in attendance. An impromptu "We The North" chant ensued immediately thereafter.
Drake: Celebrity coach to dunk coach
Drake was seated courtside, but hardly had time to sit as multiple celebrities and players came out of their way, and walked passed Spike Lee to say what's up to the Global Ambassador.
During the dunk contest, the October's Very Own leader was basically on the court the entire time. LaVine ran over to give Aubrey a big hug before his first attempt. Before his final, winning dunk, Drake took the Minnesota Timberwolves guard aside and was whispering ideas to him.
LaVine's winning dunk was serenaded with Drake's track "back-to-back," signifying that he defended his crown.
Three point politeness
The three-point competition is cool because like golf, the communal environment is rooting for everyone to hit all of their shots.
The fans, players court side, even ushers and league execs were getting into it, shifting back and forth trying to will the ball in the basket from a distance.
When Kris Middleton was knocked out early with a score of 12, he received extended applause as a show of support.
Canadian Celebs
On the broadcast, all of the international celebrities were shown. However, some local Canadian celebrities also got courtside seats.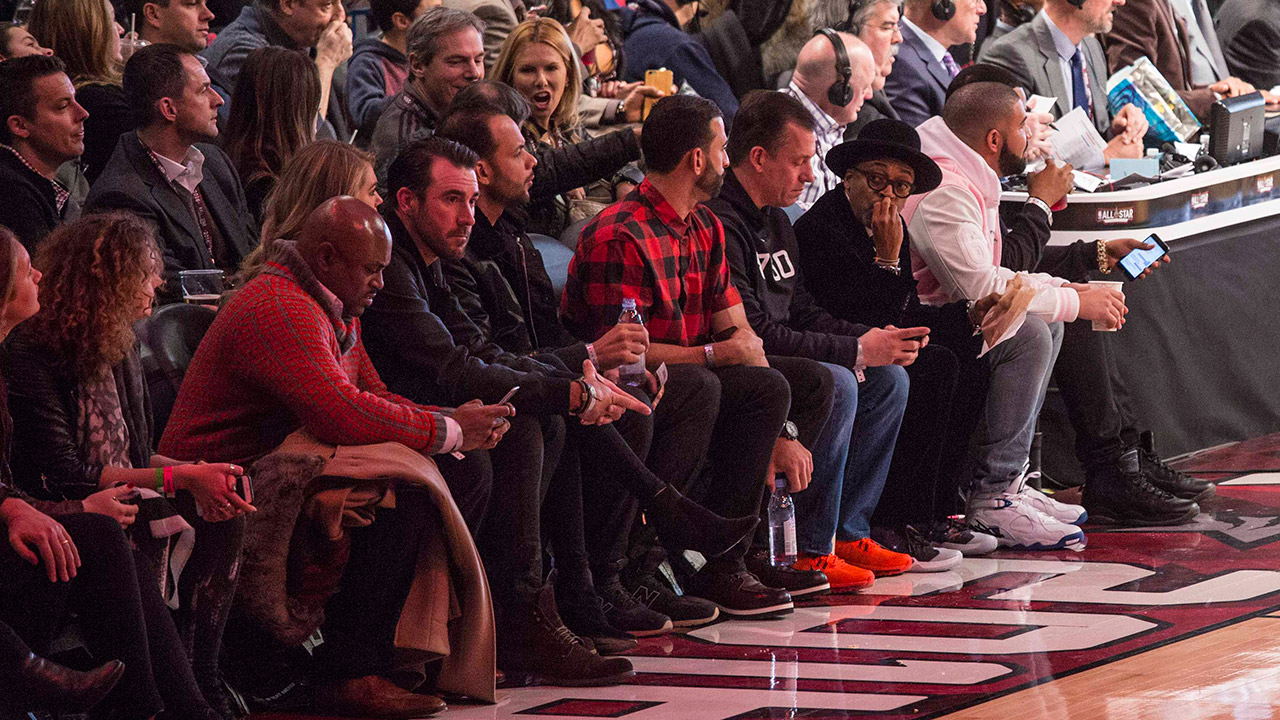 Somehow, the Junkyard Dog has been courtside at NBA All-Star Saturday night for what seems like 20 years. Former Raptors Tracy Murray and Charles Oakley were seated on the baseline as was ESPN host Mark Jones, and former CFL commissioner Mark Cohon, who's daughter was one of the ball girls.
Raptors super fan Nav Bhatia had his seats underneath the basket but on this night they were on the opposite end of the floor, not on the side in close proximity to the Raptors bench
Welcome back
I was of the belief that the three-point competition had surpassed the dunk off and they should amend which event was the closing act. I'm no longer second-guessing the order. Vince Carter still has the best single dunk competition performance but the ridiculousness we saw Saturday made this the best one yet. We often hear "the dunk contest is back" and it is largely hyperbole. This year it is fact.
Disputed decision
Aaron Gordon got robbed. LaVine was great and would win any other year that didn't include Vince Carter. However, Gordon had the two best dunks of the night. LaVine may have been more consistent but the highs Gordon reached were greater that the bounce brother from Minnesota. Which brings me to my next point…
Greater than 50
They competition needs to be judged out of a greater number. Five sets of 10s equaling 50 is not enough. There is so much complexity to these dunks we need to grade them on a bigger curve. These two players were mixing two, three, sometimes four elements of dunks that we saw in the 1980s that also got 50s. LaVine tied Gordon with 50 many times when his dunks deserved a 50 because they were great but Gordon's deserve extra credit.
Underrated
I'm not sure we fully appreciated what either dunker did tonight. Gordon's dunks are like wine, they get better with time. In the arena the 'ooh's and ah's' got louder as the replays rolled of his dunks. It was tough to appreciate the nuances of him cupping the ball or bringing it above his head before bringing it through the lens unless you saw it in slow motion from multiple angles. LaVine on the other hands makes everything look so easy it hurts him because they come off as unimpressive and lacking a degree of difficulty. Carter was much the same way but Carter finished with such power you couldn't help but to be startled when he finished a dunk.
Shaq was right to give nine scores for great dunks by LaVine and Gordon that weren't completed on the first try. Perfect means they couldn't have been any better. Obviously if your routine wasn't clean there is room for improvement. That factor built the atmosphere and tension in the building. The "Shaq rule" put pressure on the dunkers to make their dunk first try or else they were leaving their fate in their competitor's hands.
Rematch
People were already talking about a rematch next year. What started as an NBA crowd turned into a heavyweight-fight atmosphere. I'd shell out for Thompson vs. Curry and Gordon vs. LaVine on a pay-per-view card.
Unexpected assist
Who would have thought that Orlando Magic mascot "Stuff the Magic Dragon" would have more assists than Steve Nash. Not sure who was in that mascot costume but he was an integral part in Slam Dunk.
No props
There was no phone booth, no Kia car, no cupcake. Other than elaborate introductions, the players stuck to dunking. In overtime they were forced to freestyle and make dunks up on the fly. It was a refreshing and fun turn of events. In the stands fans were analyzing dunks amongst each other and cheering for constant ties to keep their party going.