Should all go according to plan for the Toronto Raptors, they'll be opening their Eastern Conference Finals with the Milwaukee Bucks Monday at 8:30 p.m. ET at Fiserv Forum.
After the Bucks completed their resounding five-game deconstruction of the Boston Celtics on Wednesday night, the NBA released schedule scenarios for the East finals.
If the Raptors manage to finish off the Philadelphia 76ers on Thursday, the East finals will start Monday. On the other hand, should the Sixers force a Game 7 back in Toronto Sunday then the conference championship will begin Wednesday, regardless of who emerges victorious between Toronto and Philadelphia.
In both cases, the Bucks will open the series at home since they finished with the NBA's best regular-season record.
Below is a look at the two schedule scenarios, with screenshots courtesy the NBA: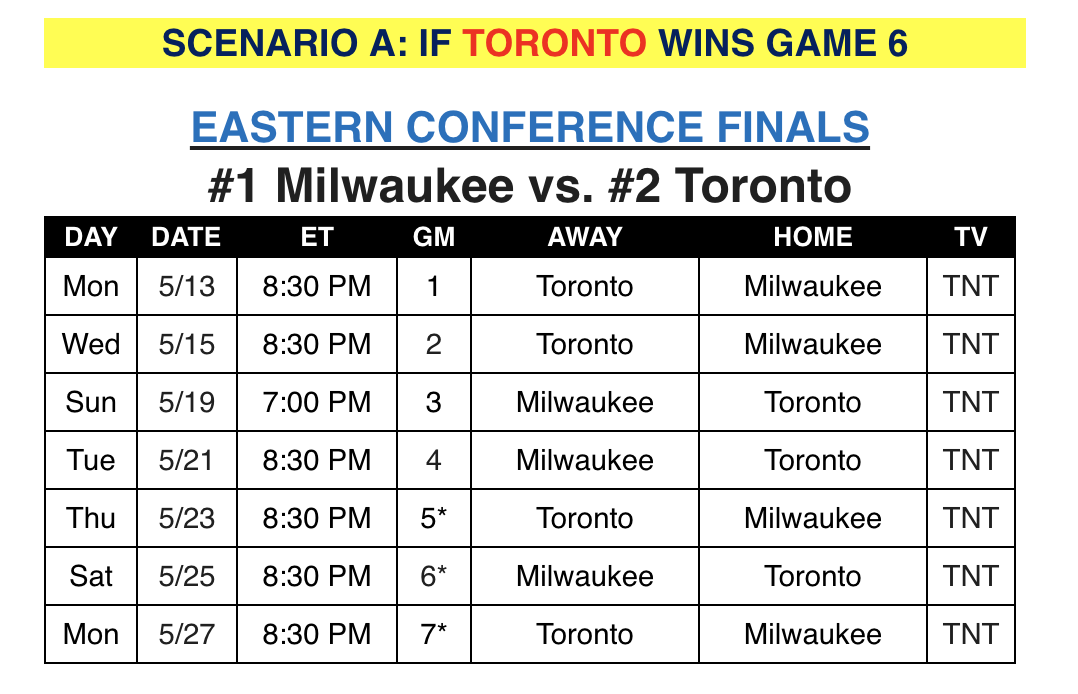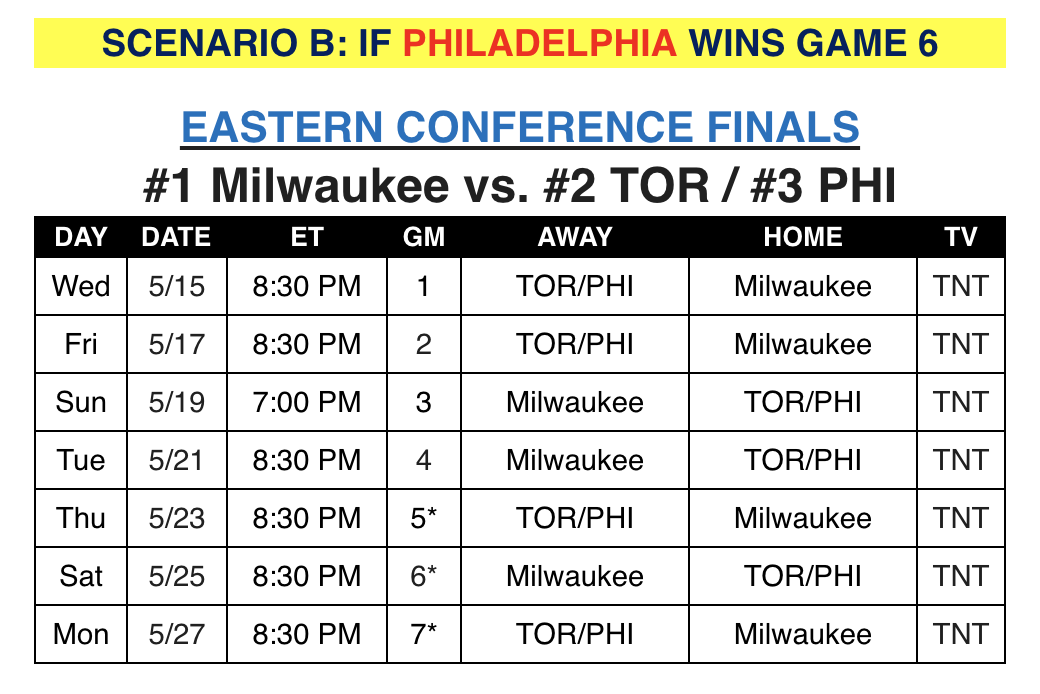 NOTE: The television information on these schedules is specifically in regards to the United States.