With one of the more memorable regular seasons in recent history set to wrap up, there are still plenty of questions and legitimate debates over who'll walk away with the hardware when it's all said and done.
This year the NBA is trying something new and putting on an awards show in New York City after the Finals wrap, to be hosted by Toronto's-own Drake.
But who has the time to wait that long? We assembled a special hoops panel here at Sportsnet — Michael Grange, Eric Smith, Michael Hoad, Donnovan Bennett, and Dave Zarum — who each made their award picks.
ROOKIE OF THE YEAR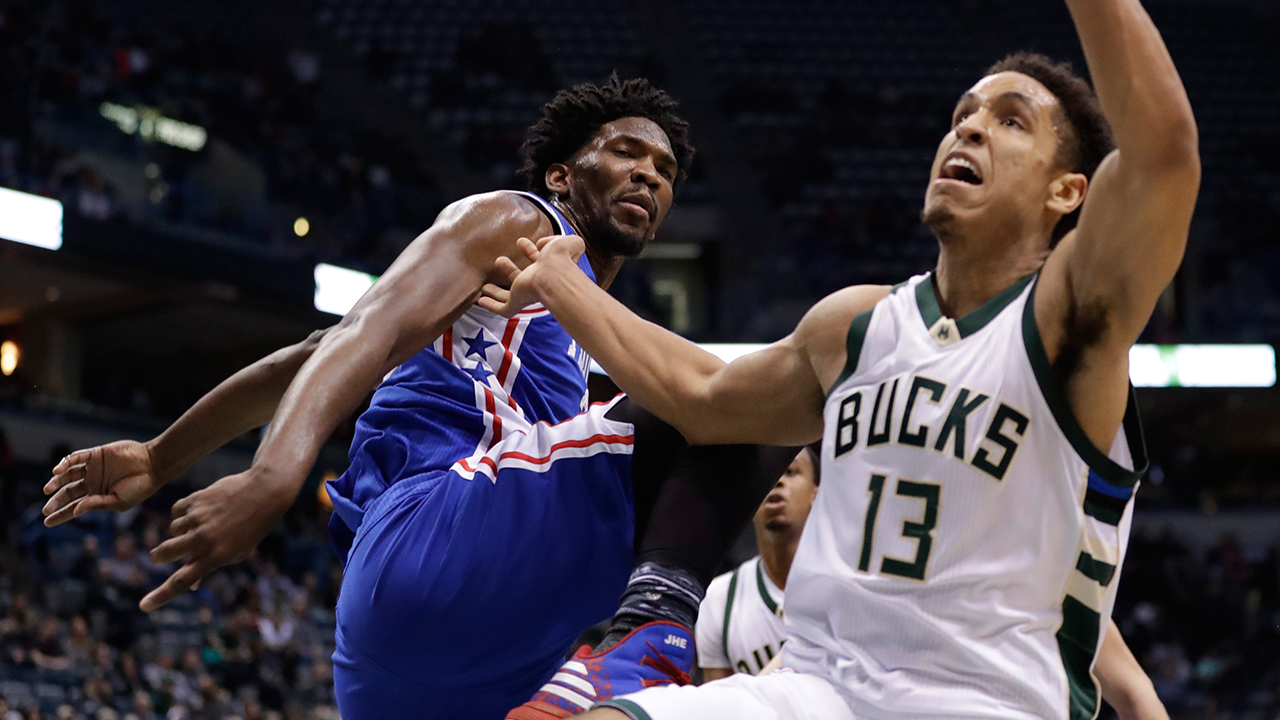 Eric Smith: Malcolm Brogdon, SG, Milwaukee Bucks. He has been a key piece to a playoff team. That trumps all other candidates. Joel Embiid, respectfully, shouldn't be in consideration by anyone. He played less than half a season (31 games).
Michael Grange: Dario Saric, PF, Philadelphia 76ers. Embiid would be a no-brainer but played so little he can't be on the ballot, in my book. Saric shows signs of star potential and made a quick adjustment to NBA from Europe. Plays hard and does a lot of things well, if not great.
Michael Hoad: Saric. Embiid would have been a lock for this award had he not gotten injured. The honour should now go to his Philadelphia teammate. Saric has averaged nearly 13 points to go along with better than six rebounds this season.
Donnovan Bennett: Saric. Embiid was the best rookie, but you can't win a major award and play less than 40 games. Part of the task of being a rookie is making it through the grinder of a NBA season. Saric has flourished since Embiid was shut down, leading all rookies in points while being second in rebounds and fourth in assists. Even Embiid acknowledges this as he endorsed Saric for ROY.
Dave Zarum: Brogdon. The Bucks lost all three games with their rookie two-guard out of the lineup earlier this month. It speaks to how substantial he is to a playoff-bound Milwaukee team. Saric has been impressive, sure, but I lean toward someone playing meaningful minutes (26.5 per game) and helping his team reach the post-season. Mostly, he gets my vote for asking the Bucks to donate money to charity rather than carry out a typical campaign to win over voters.
SIXTH MAN OF THE YEAR
Smith: Eric Gordon, SG, Houston Rockets. There's no denying that the Rockets are led by James Harden. But Gordon has played an integral role and has shot the lights out. Houston wouldn't be where it is without Gordon.
Grange: Lou Williams, SG, Houston Rockets. Seventeen-plus points off the bench and some play-making, too. We won't talk about the D.
Hoad: Williams. It's one thing to come off the bench and put up points on a bad team like the Lakers, where Williams was the team's leading scorer. But he's kept up his scoring even after joining James Harden and the Rockets. Sweet Lou is definitely in the running to take home his second Sixth Man Award for his efforts.
Bennett: Andre Igoudala, G/F, Golden State Warriors. Igoudala turned 33 in January but he's playing some of the most influential basketball in his career. He picked up his game after Kevin Durant was injured, shooting 60.9 per cent from three and 41.9 per cent from the floor in that span. Gordon and Williams will steal votes from each other. Jamal Crawford, like the two Rockets in the convo is an offensive specialist. But Igoudala is a complete contributor.
Zarum: Zach Randolph, PF, Memphis Grizzlies. It's easy to be drawn to Gordon (and even LouWill) and their monstrous numbers on a club that inflates all offensive stats thanks to their style of play. But Z-Bo has quietly been a reliable contributor in his first full season coming off the bench, averaging more than 14 points and eight boards.
COACH OF THE YEAR
Smith: Mike D'Antoni, Houston Rockets. He has taken that roster and pulled as many wins from them as possible, while having them adapt to his high-octane offence — and converted James Harden into a legit point guard/distributer, too.
Grange: D'Antoni. Engineered not only a turnaround in Houston but a culture shift. He further pushed the envelope on "space, pace and three" and changed the NBA in the process. I think Dwane Casey, who took a tumultuous route to 50-plus wins, deserves a vote too. 15-7 without Lowry? Not bad.
Hoad: Erik Spoelstra, Miami Heat. Spoelstra has taken a Heat team that once sat at 11-30 to the brink of a playoff berth. The 46-year-old won two NBA titles with LeBron James, Dwyane Wade and Co. But given the roster he's equipped with this season, 2016-17 may just be his finest work.
Bennett: Spoelstra. When the Heat were 11-30, Pat Riley, who doesn't believe in tanking, went on radio and said he knew his team was headed for the lottery. The Heat are 28-11 since. Luke Babbitt, Goran Dragic, Rodney McGruder, Dion Waiters and Hassan Whiteside are Spoelstra's only five-man combo that has played more than 200 minutes.
Zarum: Gregg Popovich, San Antonio Spurs. Sure, the Spurs employ arguably the best (or at worst, second-best) two-way player in the game in Kawhi Leonard, but take a look at the rest of that roster. A perennial candidate, Pop deserves it for not only his consistency (his 18th straight season with at least 50 wins) and managing 61 wins out of this group.
DEFENSIVE PLAYER OF THE YEAR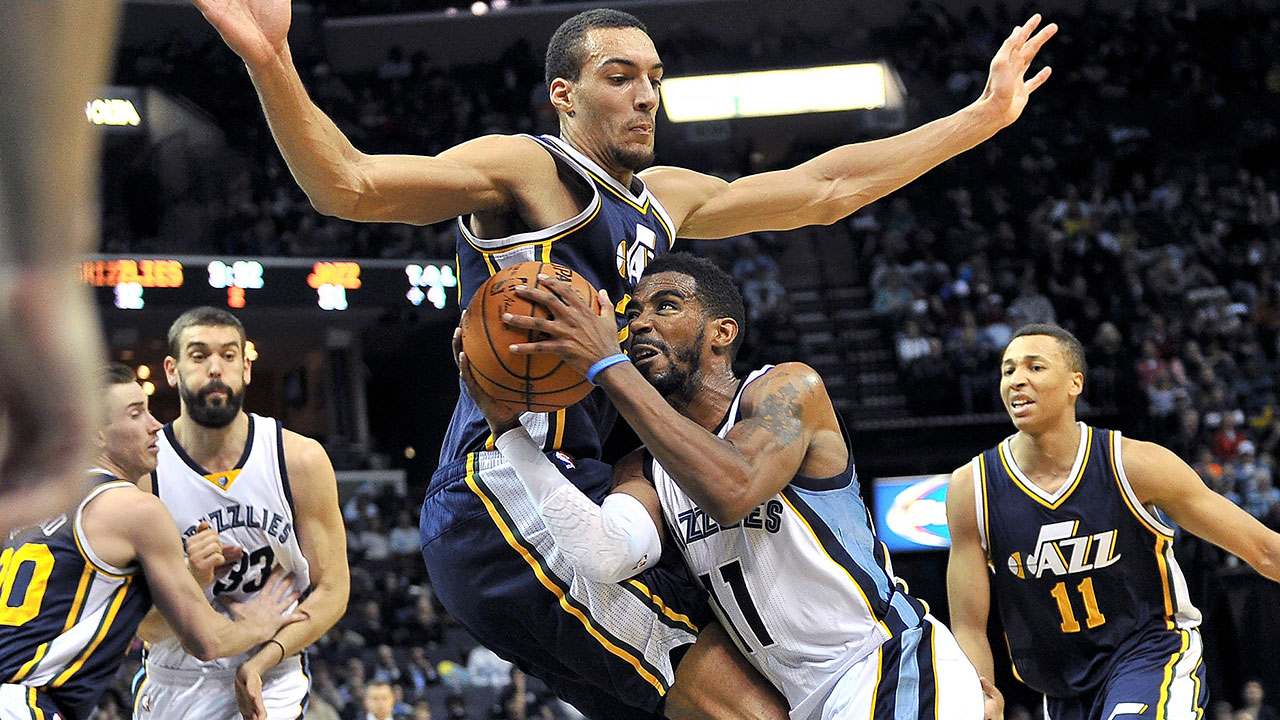 Smith: Kawhi Leonard, SF, San Antonio Spurs. While many will lean towards Rudy Gobert (and he's a more-than-worthy candidate), I have to go with Leonard. He was my MVP for much of the season because he's a game-changer at both ends of the floor. Without his consistent D, I don't know if the Spurs finish second in the West.
Grange: Leonard. I spoke to various assistant coaches about this and the consensus was that no single defender messes up your game plan more than Leonard, with all due respect to both Draymond Green and Gobert.
Hoad: Rudy Gobert, C, Utah Jazz. Gobert is a huge reason why the Jazz allow the fewest points per game and boast the league's third-most efficient defence. He also leads the NBA with 2.7 blocks per game.
Bennett: Draymond Green, PF, Golden State Warriors. Green has been a one-man defensive decking crew during Golden State current 14-game win streak. He leads the league in defensive win shares and defensive rating, and is the only player in the league who truly guards every position.
Zarum: Hassan Whiteside, C, Miami Heat. My gut said Leonard, but (spoiler) he'll get plenty of recognition from me shortly. And if you're going to pick a big man Gobert is surely the obvious choice. But Whiteside has been so impressive (league leader in rebounds, third in blocks) and ultimately the most consistent factor in Miami's (near) miracle run to the post-season.
EXECUTIVE OF THE YEAR
Smith: Dennis Lindsey, Utah Jazz. Part of me wanted to go with Masai Ujiri for re-signing DeMar DeRozan when so many stateside had DD bolting for LA. Plus, there was the drafting of Jakob Poeltl and Pascal Siakim, the growth of Norm Powell and Delon Wright, and the late-season acquisition of Serge Ibaka and P.J. Tucker. However, Lindsey took his club from out of the playoffs to top five in the West. He re-signed Rudy Gobert, acquired Boris Diaw and George Hill, and convinced veteran Joe Johnson to sign with the Jazz, too.
Grange: Bob Myers, Golden State Warriors. Improved a 73-win team the minute he successfully recruited Kevin Durant, proving also that life ain't fair.
Hoad: Myers. It's no easy task to improve a 73-win team, but Myers did just that when he signed Kevin Durant this past summer.
Bennett: Masai Ujiri, Toronto Raptors. This is a two-horse race between Myers and Ujiri/Jeff Weltman. Myers did his work in the off-season, whereas the Raptors did their work mainly at the trade deadline. It's a photo finish, but I'll give the nod to Ujiri & Co. Their multiple moves in free agency, draft, and trade deadline were made out of ingenuity, whereas the biggest move in the Bay Area was made by Kevin Durant.
Zarum: Lindsay. While he'll face his toughest test this summer when Gordon Hayward enters free agency, Lindsay has assembled a cohesive roster with a clear identity and the depth to withstand countless injuries and remain in the running for home court advantage in a competitive conference.
MOST IMPROVED PLAYER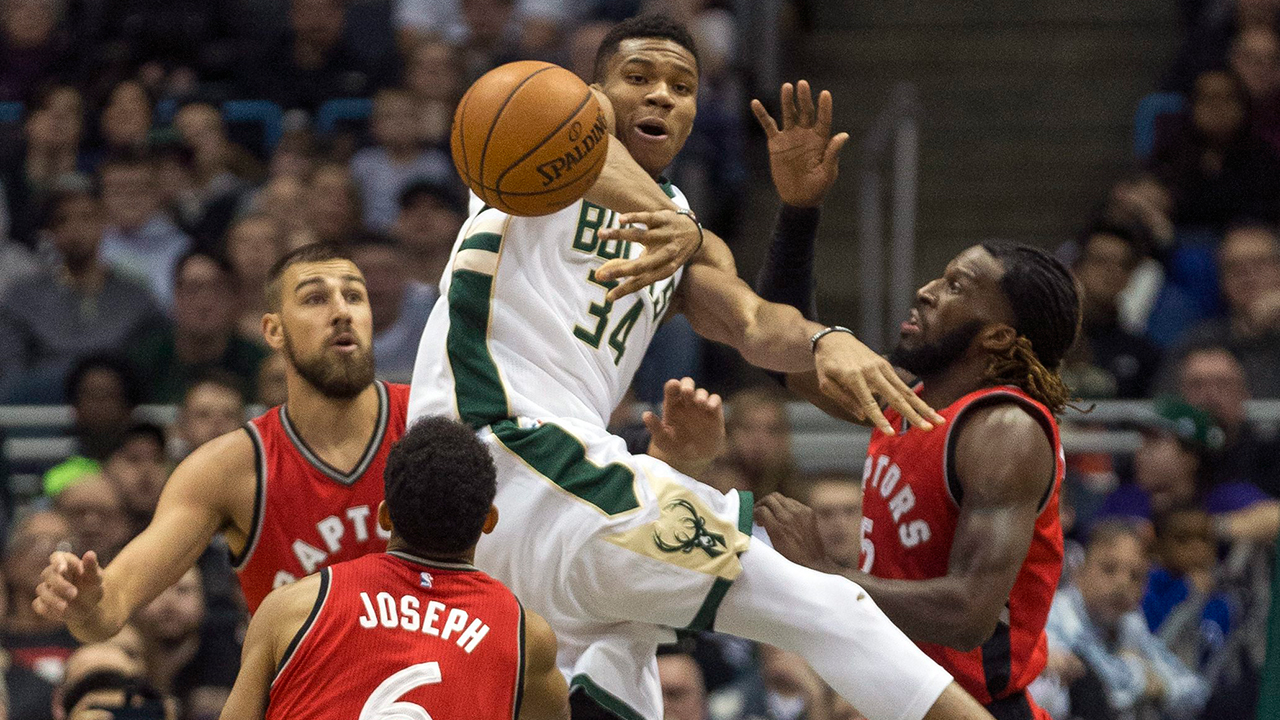 Smith: Giannis Antetokounmpo, SF, Milwaukee Bucks. He was already good. This year he became great. He was an all-star starter and led his team into the post-season. You're lying if you said you knew Giannis would be this good this quick.
Grange: Antetokounmpo. On a per-36-minute, year-over-year basis the Bucks star hit career highs in points, rebounds, assists, shooting percentage, three-point percentage, free-throw percentage, free-throw attempts, blocks and steals. His usage rate was also a career-high and his turnovers percentage was a career-low.
Hoad: Devin Booker, SG, Phoenix Suns. Booker has raised his scoring average by better than eight points this season and has become one of the league's marquee shooting guards. You may remember him from the time he dropped 70 points on the Celtics in March.
Bennett: Rudy Gobert, C, Utah Jazz. Gobert is the first Utah Jazz player with 900 points and 900 rebounds in a season since Karl Malone in 1993-1994. He leads the league in blocks (205), blocks per game (2.7), block percentage (6.4) and defensive real plus/minus (5.9). The "Stifle Tower" got snubbed when it came to all-star voting and will likely finish runner up for Defensive Player of the Year, but Most Improved should be his.
Zarum: Bradley Beal, SG, Washington Wizards. Antetonkoumpo, Gobert, and (though he wasn't named above) Denver's Nikola Jokic are the front-runners here. But one name that rarely gets mentioned here is Beal, who has seen his scoring average jump to 23 points from 17 (setting career-highs in both FG and 3PT percentage) while solidifying his role as a go-to star on a team poised to battle for a spot in the conference finals.
Check out Sportsnet.ca on Wednesday for complete arguments and selections for this year's MVP winner from our hoops panel.