The NBA announced its all-defensive teams for the 2017-18 regular season on Wednesday.
To no surprise, Utah Jazz centre Rudy Robert led all vote-getters with 94 out of a possible 100 votes for first-team honours. Gobert led the league in defensive win shares, while finishing third with 2.3 blocks per game.
The all-defence teams are voted by a panel of 100 media members.
Rounding out the first-team are New Orleans Pelicans' Anthony Davis and Jrue Holiday, Philadelphia 76ers swingman Robert Covington, and Indiana Pacers guard Victor Oladipo.
Here is the complete first and second team, including voting results: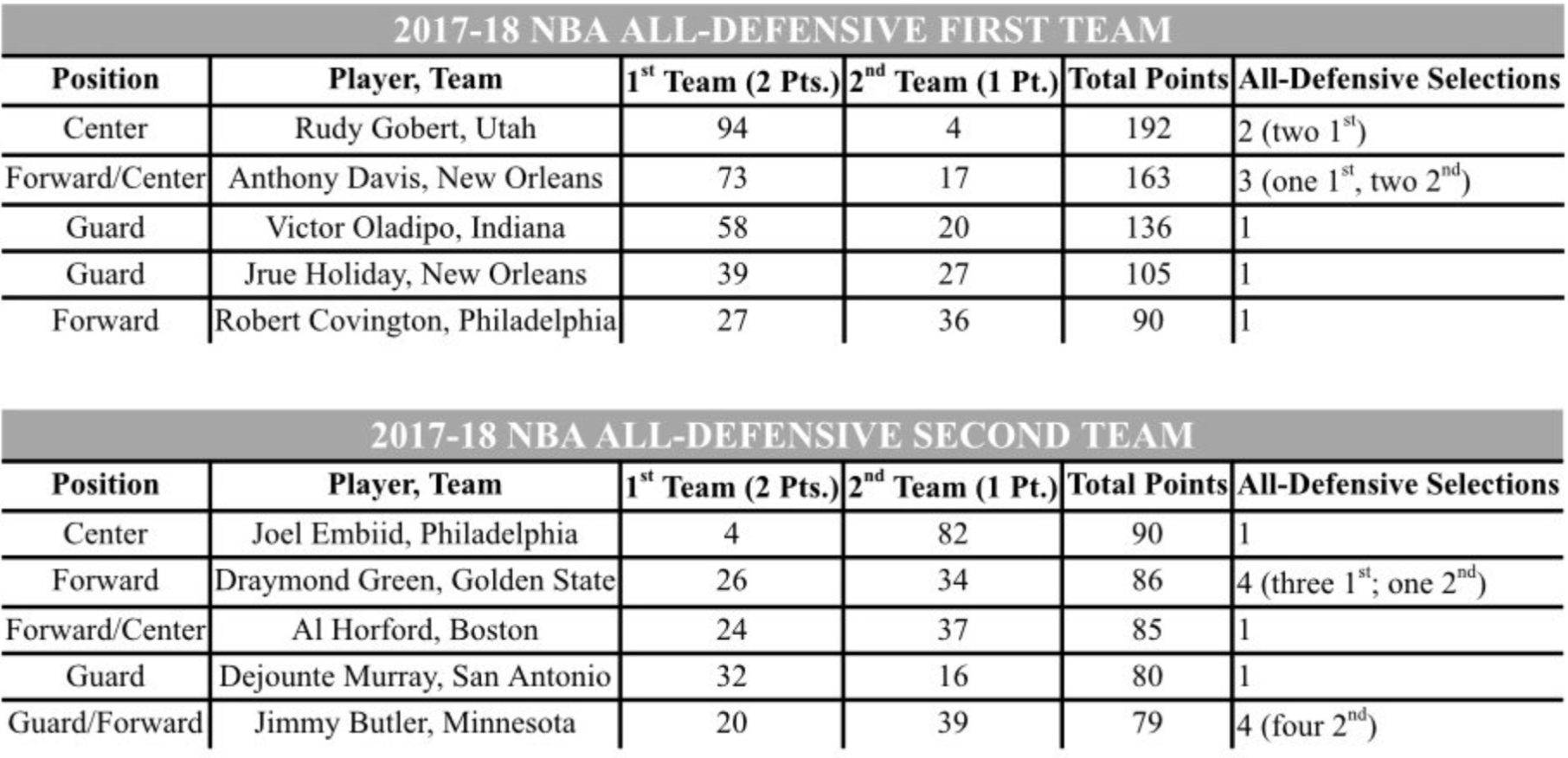 Among the notable omissions are Houston Rockets point guard Chris Paul, Oklahoma City Thunder forward Paul George, and Milwaukee Bucks forward Giannis Antetokounmpo, who, in that order, received the most votes among those who missed the cut.
Also receiving votes were a pair of Toronto Raptors point guards. Kyle Lowry, who led the league in charges drawn this season, received seven total votes — including one vote for the all-defensive first team. The 32-year-old point guard averaged 1.1 steals per game (his eighth straight season with over one steal per game) and posted a career-best 5.6 rebounds per game.
His backup, Fred VanVleet, who last week was named as one of three finalists for the NBA's Sixth Man of the Year award, received one vote. VanVleet is a restricted free agent this summer.