The word "poise" kept coming up time and again on Sunday, so much so that at one point Oklahoma City Thunder head coach Billy Donovan felt the need to make clear that he was talking about his team, not the Toronto Raptors.
"You have to be on it at both ends, because it's not going to go picture perfect all the time," Donovan said after his team handed the Raptors their first home loss since Feb. 23. "You have to have poise and resilience and have to love the competition. One minute it's going well … the next minute it's not going well … you have to move on to the next play and stay engaged instead of wondering what's going to happen or what just happened."
Jeff Blair: Keep holding your nose with NBA officiating
March 19 2018
This was quite a way to see a winning streak snapped. The Raptors had won 11 consecutive, including five in a row at home dating back to a 122-119 overtime loss to the Milwaukee Bucks. It was Russell Westbrook who drew most of the kudos from Donovan for a poised 17-point fourth quarter. In fact, Westbrook was the only Thunder player to score from open play in the final 7:30 of the game.
You know about the triple-double, right? How about the 'triple-dozen?' Sunday's 37-point, 13-rebound, 14-assist games is Westbrook's seventh 'triple-dozen.' There have only been 11 other triple-dozens in the NBA this season, five by LeBron James. And don't look now, but Westbrook and Paul George and their teammates have won six games in a row.
"I've been in that moment," George said when he was asked about Westbrook taking control of the game. "Everything is slowed down. And that's what it is … that's what it's like when you're a star, superstar players. You know what's going on and the game comes easy."
In the bad old days we'd look at Sunday's game like some kind of referendum. Then, we'd get into the whole 'Is DeMar DeRozan really on the level of Russell Westbrook?' thing. But we're better than that, now.
Unfortunately, we can still harp on how atrocious and suspect NBA officiating seems to be: shout-out to one of Sunday's whistle-blowers, Marc Davis, for getting to the ACC in time after helping count votes in the Russian election. NBA officiating remains the worst and don't give me the 'it's the hardest game to call' garbage: it's indoors so weather isn't a factor; the officials aren't on skates or anything and the ball's a bloody big object. Yeah, NBA officiating stinks. At least we still have that.
NOW TWEET THIS
• Baseball Central's Kevin Barker notes that Jays prospect Bo Bichette quietens down his busy stance with two strikes. John Schneider, his manager in 2017, said Bichette compares a two-strike approach to a golfer's short game #advanced
• Olympique Marseille wore Mandarin lettering on jerseys last month and Ligue 1 started at 1 p.m. Sunday instead of the usual night start time specifically so Paris St. Germain and Nice could be live for primetime TV in China #signofthetimes
• Blackhawks Jonathan Toews and Patrick Kane have 20 goals each for the 11th consecutive season, tying the record for teammates with Gordie Howe/Norm Ullman, Bobby Hull/Stan Mikita and Yvan Cournoyer/Jacques Lemaire #salarycaphell
• Carmelo Anthony on the ACC: "Personally, this is one of the best arenas because of the energy of the fans and how in tune they are to their game and their team." Bet you won't hear NHL players say that despite the Leafs home win streak #props
Raptors need to work on their ability to stay cool
March 19 2018
• Whining like this from Rory McIlroy and Justin Thomas is why so many of us love having Tiger put the sport back into golf #suckitup
• Unusual goings-on with the Spurs: one foot out of the playoffs and a strained relationship with core player Kawhi Leonard. Never happened with Tim Duncan #timeschange
• Damian Lillard of the Trail Blazers just became one of three players in NBA history with 1,500 points and 400 assists in each of their first six seasons, joining Oscar Robertson (11 seasons) and King James (8) #stealthmvp
• Yankees GM Brian Cashman not only gave prospects Gleyber Torres and Miguel Andujar time to grow in the minors by adding Brandon Drury and Neil Walker, he took a major playing time issue off rookie manager Aaron Boone's plate #prudent
• I'll say it right now: the Phillies are going to end up with either Manny Machado or Bryce Harper next season. My guess right now is Machado; I still think the odds favour Harper staying with the Nationals #philyerboots
• Shohei Ohtani has gone from being the next Babe Ruth to what Angels general manager Bill Eppler calls: "An elite-level prospect. Not a finished product." Still, I can't believe he won't make the opening day roster #toughcall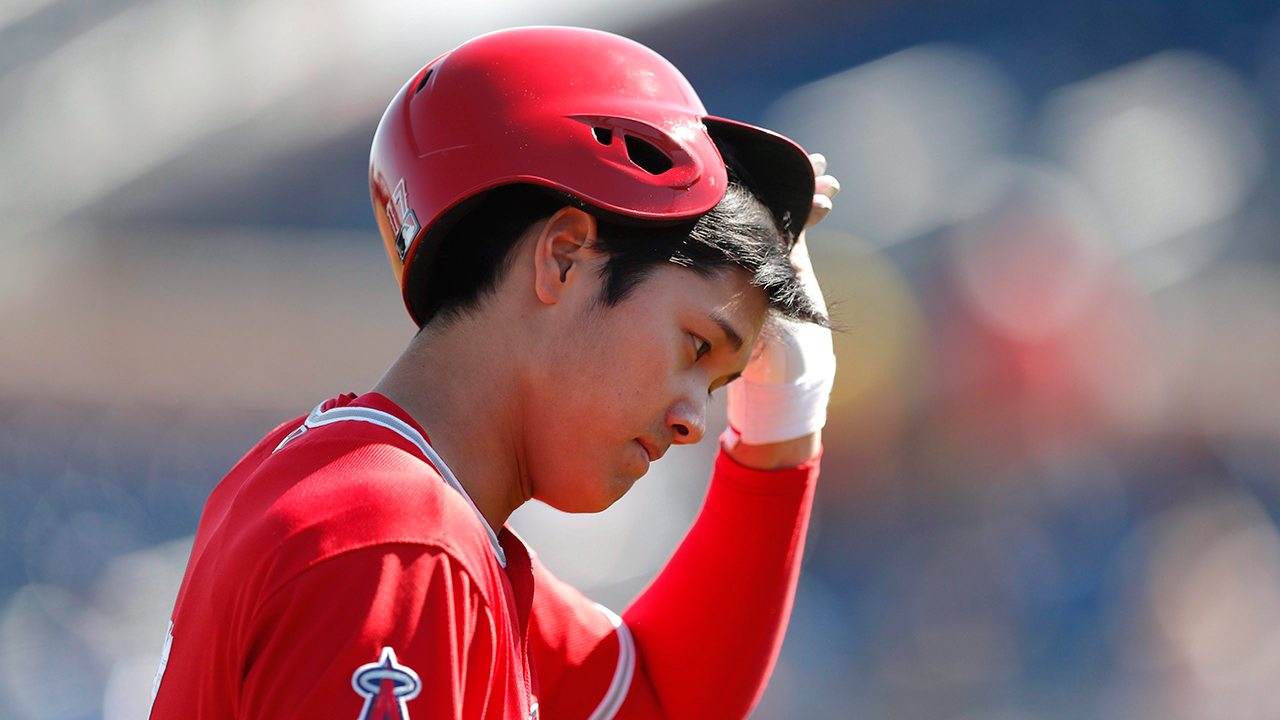 THE ENDGAME
We're a little more than a week away from the start of the regular season and so far the new rules governing trips to the mound have seen the Blue Jays' Gift Ngoepe charged with a mound visit for walking towards the pitcher and reminding him to be ready for a bunt, and seen Blue Jays minor-league catcher Patrick Cantwell warned not to leave the pitcher's mound and turn around to accompany a late-arriving pitching coach Pete Walker or else be charged with an additional visit to the mound. Manager John Gibbons has been circumspect much of the spring when it comes to the game's dalliance with pace of play, with perhaps his greatest area of concern being that Joe Torre, director of baseball operations, told the Jays during a spring training meeting that many aspects of the new rules will remain judgment calls by the home plate umpire or crew chief. As if they don't have enough to get wrong.
Livestream the Toronto Blue Jays on the most popular devices. Plus, get over 150 marquee MLB matchups, the Home Run Derby, All-Star Game and Postseason.
It's clear, now, that this game will look vastly different in five years, and I'm not as sure as I used to be that we won't see Major League Baseball adopting minor league baseball's new extra innings rule that will see a runner placed on second base to start the extra frame. As Pat O'Conner, president of the governing body of minor league baseball, said on my show, there are clear economic reasons for the minors to adopt the rule, since extra innings actually drain revenue from minor league ballparks. If an economic case could ever be made in the Majors … look out. The genie is out of the bottle, folks.