Do yourself a favour Toronto Raptors fans, and rewatch the Kawhi Leonard buzzer-beater just one more time and then forget about it for the next couple weeks or so.
Because heading into their Eastern Conference Finals series with the Milwaukee Bucks there can be no lingering hangover or warm afterglow of a historic franchise moment when the challenge in front of the Raptors is all six-feet-11 inches, 242 pounds of the best player on the planet, Giannis Antetokounmpo.
Among the leading MVP candidates after a regular season that saw him average 27.7 points, 12.5 rebounds and 5.9 assists on 57.8 per cent shooting, Antetokounmpo has kept it going in the post-season. He is averaging of 27.4 points, 11.3 rebounds and 4.4 assists with a 52.6 per cent field-goal percentage, including a 28.4 scoring average in Milwaukee's gentleman's-sweep evisceration of the Boston Celtics in the second round.
If the Raptors are going to beat the Bucks and reach the Finals for the first time in franchise history, they will have no choice but to find a way to slow down the Greek Freak as he's the key to everything the Bucks want to do.
It certainly won't be easy, but it's also not absolutely impossible. So with that said, here's a look at a few ways the Raptors can try to defend Antetokounmpo.
1) Prevent him from getting all the way to the basket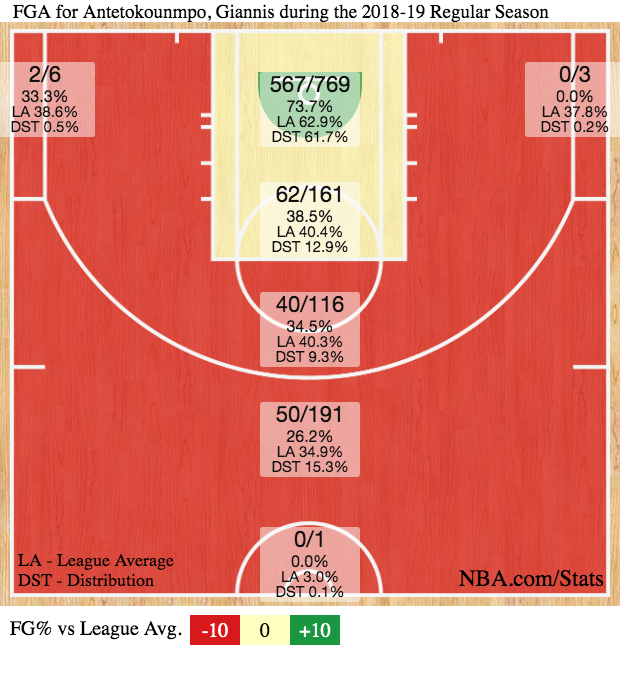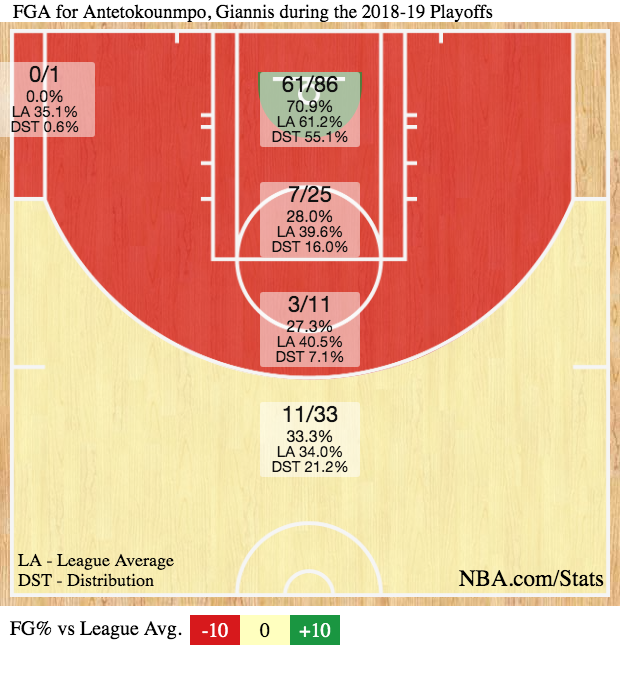 What you see above to the left and right are Antetokounmpo's shot charts from the regular season and post-season, respectively.
There's a lot of red there on both charts, which might make you think he hasn't shot the ball very well, but when you take a closer look at the one green patch on each graphic, the story of how Antetokounmpo has consistently destroyed competition all season long becomes crystal clear.
He has a 73.7 per cent field-goal percentage at the rim with close to 62 per cent of all his field-goal attempts there during the regular season. On top of that, he boasts 70.9 per cent clip at the basket with 55.1 per cent of all shots he's taken there in the post-season so far.
Essentially, if the highest percentage shot in basketball is a layup or dunk, Antetokounmpo has taken this concept and optimized it to just about its peak practical levels as he is looking to get all the way to the basket nearly every time he touches the ball.
Though they play a different style of game, Antetokounmpo is like the 2019 version of Shaquille O'Neal in his prime, because of the incredibly skewed shot distribution and shooting percentage at the rim.
For comparison's sake, here's a look at O'Neal's regular season (left) and post-season (right) shot chart from his 2001-02 season: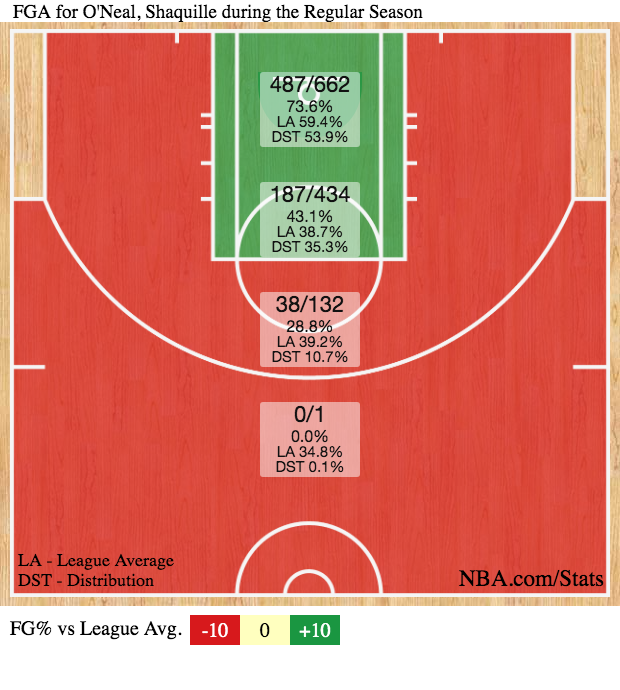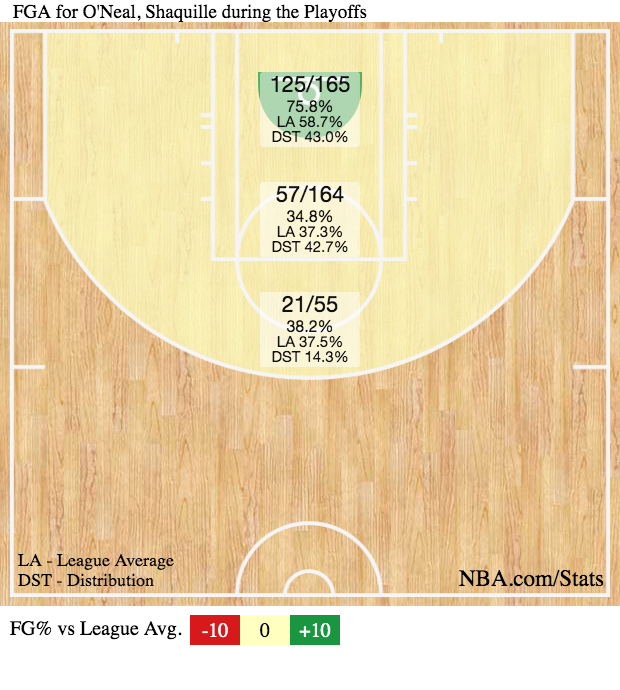 Pretty eerily similar to Antetokounmpo's charts from this season if you look specifically at what O'Neal was doing at the rim, with the difference being that Antetokounmpo is making an even more concerted effort to dunk or lay up the ball.
This is his bread-and-butter and if the Raptors are going to slow him down, they're going to have to limit his opportunities at the basket. Take a look at those Antetokounmpo shot charts again, something that should stand out to you is that while he's absolutely deadly at the rim, he's merely average in the paint when he's forced to take a shot just a few feet outside the restricted area, as was most evidently seen in Milwaukee's Game 1 defeat to the Celtics: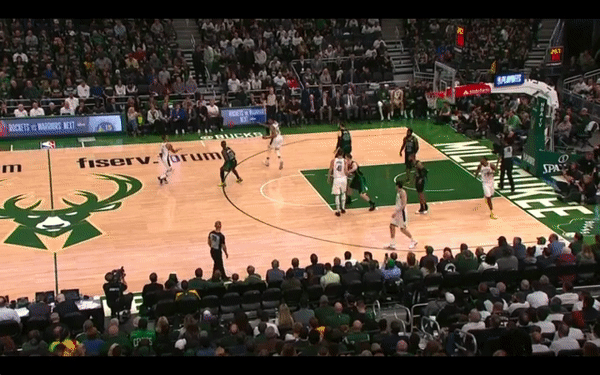 Of course, this is much easier said than done, as Antetokounmpo's length, strength and albatross-like wingspan just lets him do things at the rim that few other human beings have ever been able to do.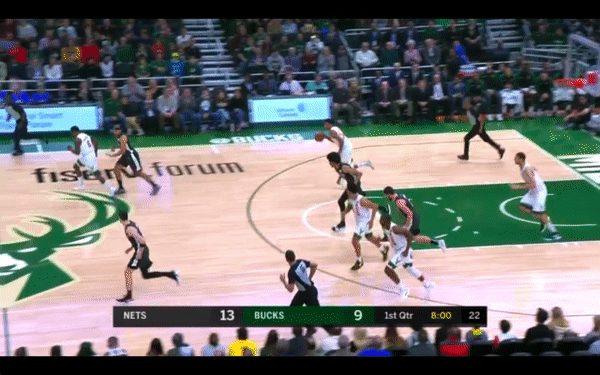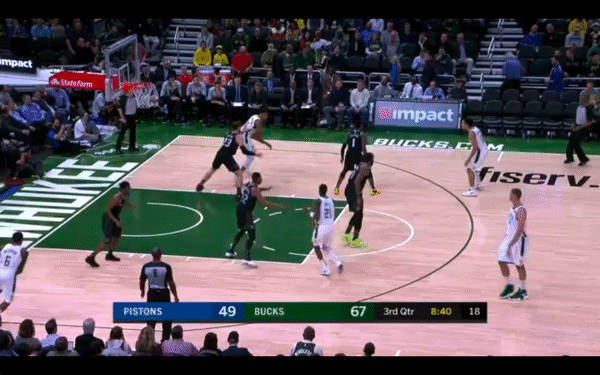 Again, it's a tall task to stop Antetokounmpo from just slamming one home, but the Raptors have no choice but to try, lest they just allow him to feast.
2) Invite him to take that left wing three he likes so much
Here are another couple of shot charts for you to ponder: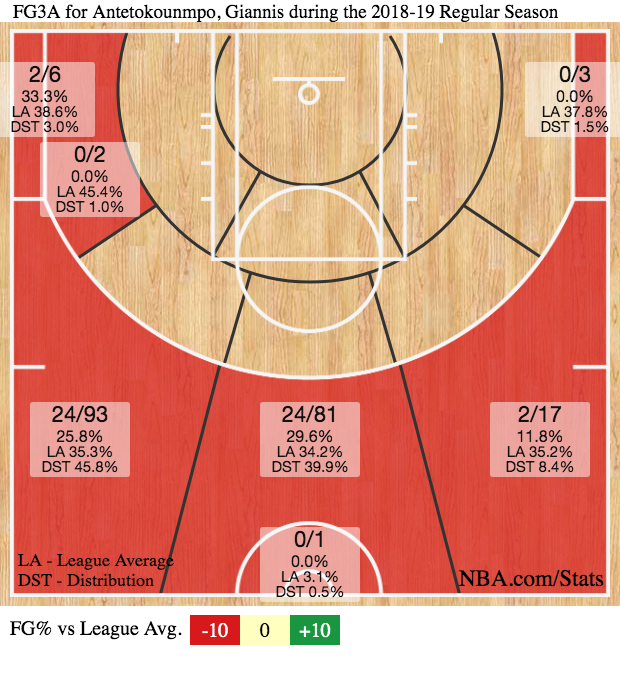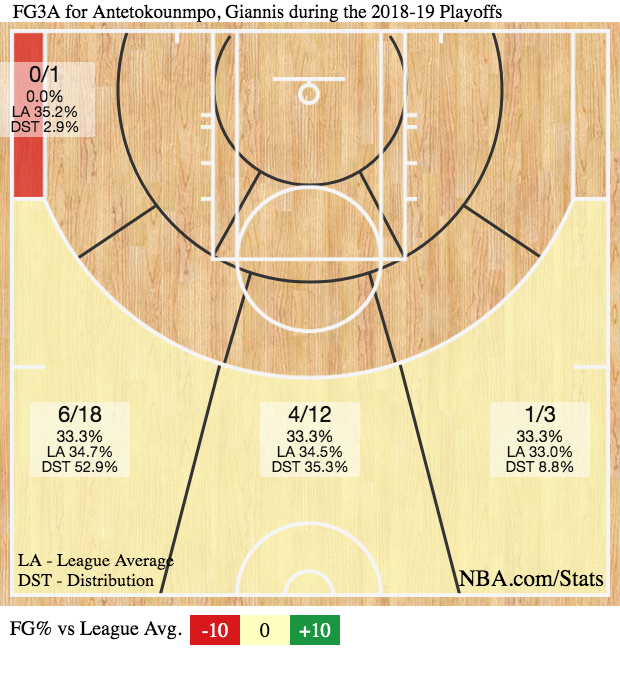 What you're looking at above are Antetokounmpo's regular-season (left) and post-season (right) three-point shot charts. As you can see, this isn't the strongest part of the Greek superstar's game, as he only shot 25.6 per cent on 2.8 attempts per game during the regular season and saw a moderate increase to 32.4 per cent on 3.8 attempts so far during the playoffs.
Most notable from a Raptors' perspective when looking at these two charts, however, is the shot distribution Antetokounmpo takes from deep, and how Toronto might be able to exploit one specific trend seen from this stat.
As evidenced by the fact that nearly 46 per cent in the regular season and 53 per cent in the playoffs of Antetokounmpo's three-point attempts have come from around the left-wing area, it's pretty safe to say he really likes that shot when spotting up from outside.
This is a fact the Raptors should take advantage of as he only shot 25.8 per cent in the regular season from there, and is making one-third of his attempts from that spot during the playoffs.
Even with the increase in accuracy, the Raptors would be much better served to play the percentages and have Antetokounmpo take shots from his favourite three-point spot than risk him getting to the rim.
It's more worth it for the Raptors to invite him to take that shot and potentially see him get hot from three-point range.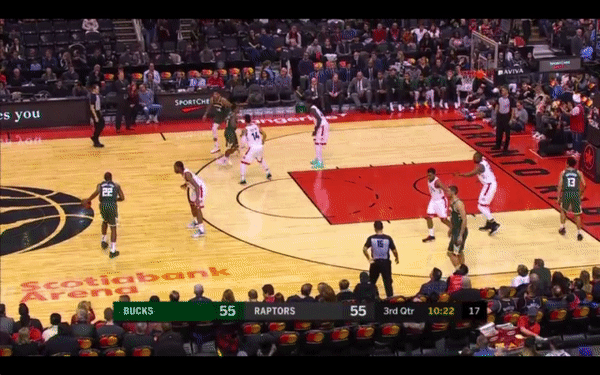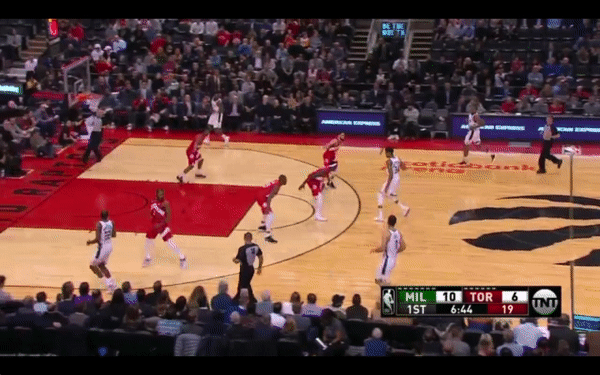 3) Stay at home with Milwaukee's shooters
Perhaps the biggest conundrum in trying to crack the Antetokounmpo puzzle is the personnel he has around him.
A big reason why he is able to attack the basket with such ferocity and has so much success doing so is because surrounding him is an army of long-range gunners who can all make defences pay for trying to collapse on their superstar when he gets into the paint.
Highlighted by fellow all-star Khris Middleton, the Bucks have perimeter weapons for days who have consistently punished opponents for failing to stick with them.
Once again, looking back at what Milwaukee did to Boston, you'll see that the Bucks drilled 71 triples over the course of the five games, including 20 in Game 2 when it was very apparent how bad it can be to sag off Milwaukee's marksmen.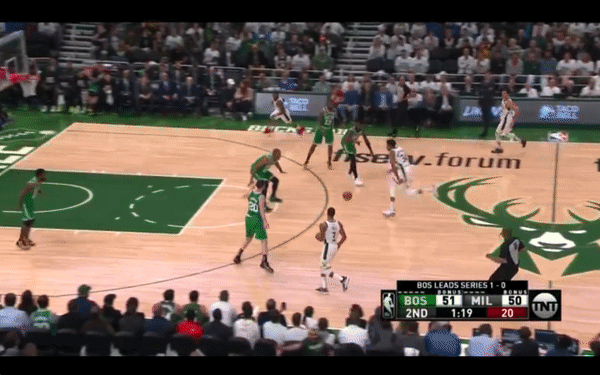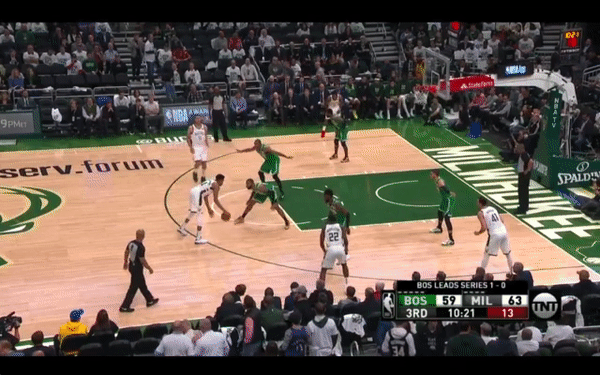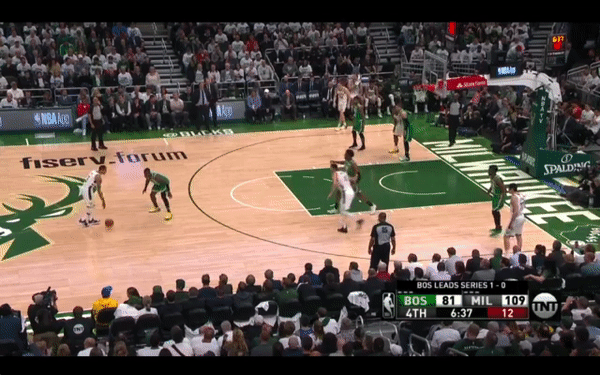 This is a problem that becomes even worse when you factor in that Antetokounmpo is a good and willing passer when he gets into trouble in the paint as well as when he draws attention in transition and semi-transition. Against Boston, he had two eight-assist games, including in the series-closing Game 5.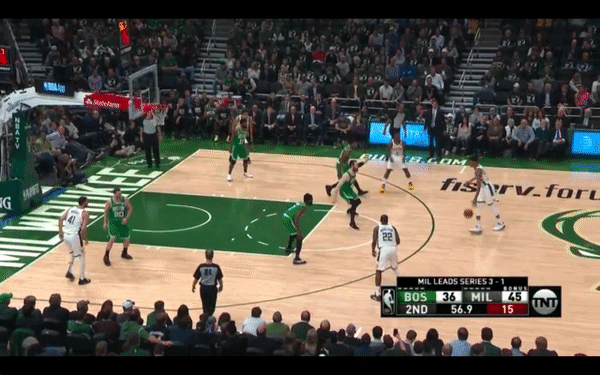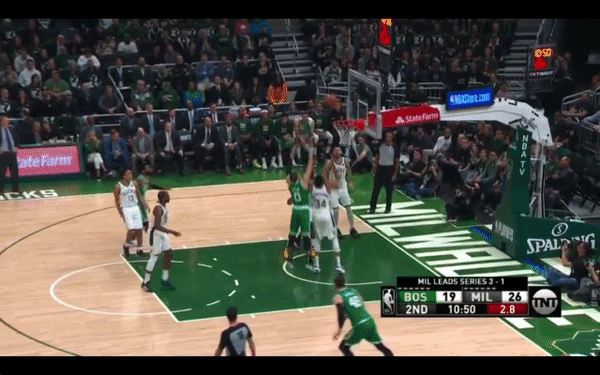 Because of Giannis' dominance inside the paint, and the way he can break teams' spirits with his repeated assault on the basket, clubs will often begin to double-team him and send help his way when he tries to get on the inside. This is a mistake the Raptors can't afford to make.
No matter how often Antetokounmpo may dunk on a Raptors defender over the course of the series, they can't fold because at the end of the day that's still only two points. Giving up the three and letting Antetokounmpo's supporting cast get into rhythm is a much more dangerous proposition.
4) Trust Kawhi to be the best player in the series
Lastly, this is less about what the Raptors can do defensively against Antetokounmpo, but more about what they can do to mitigate he can do with their own offence.
More specifically, while it was mentioned off the top that Antetokounmpo is likely the best player in the world right now, there's an argument to be made for Raptors star Leonard over the 12-game run he's been on and whose 31.8 points per game put him just behind Kevin Durant for the playoffs scoring lead.
It's a lot to ask for, but if the Raptors want to win they'll need every bit of Leonard's Michael Jordan impersonation he's been on during this post-season and maybe even more, as they'll need someone who can at least match and, preferably, better Antetokounmpo's productivity in the series.
And the reason why we say Leonard's going to need to do his work against Antetokounmpo on the offensive end is because evidence suggests that Raptors head coach Nick Nurse has liked using Pascal Siakam on the Bucks star defensively, a decision that hasn't worked all that well as Antetokounmpo has scored 41 points on 15-of-27 shooting in 93 possessions with Siakam defending him through the three games he played against the Raptors this season.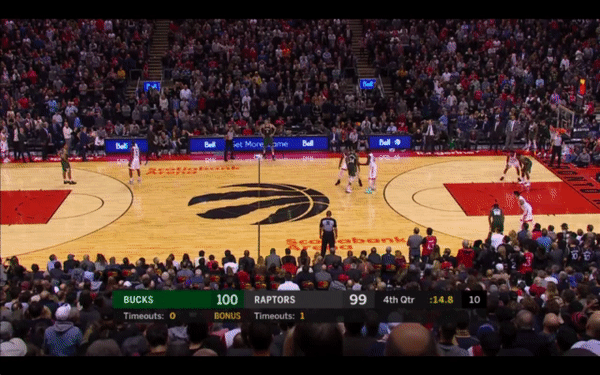 Those 93 possessions Siakam attempted to check Antetokounmpo were the most of any Raptor this season, with the second most coming from Leonard who had much more success in a smaller sample size, holding Antetokounmpo to just four points on 31 possessions in the one game he matched up against the Bucks with their superstar in the lineup as well.
It will be interesting to see how Nurse utilizes Leonard in this series as the Raptors will certainly need his offence, but at the same time he's also shown success against Antetokounmpo. This is particularly evident when it comes to denying the Greek national the ball, which can be seen in the example below where Leonard fronts Antetokounmpo to blow up a quick post-up with the Bucks coming in semi-transition, forcing them to run a disjointed half-court set that ends with a strong contest by Leonard on an Eric Bledsoe lay-up attempt.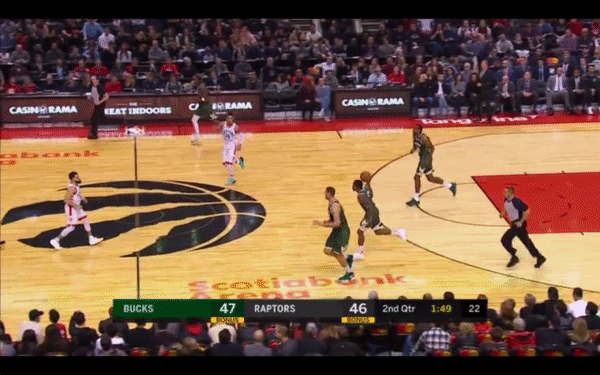 There may be times in this series when Nurse will have no choice but to sacrifice Leonard's offence to slow down Antetokounmpo.