With just under 11 minutes play in the third quarter of the Toronto Raptors's 120-102 Game 4 shellacking of the Milwaukee Bucks, Kawhi Leonard made a cut to the heart of the paint, took a seam pass from Marc Gasol and went up with his left hand and dropped a hammer jam all over Giannis Antetokounmpo.
A signature moment in a big-time win that also provided a moment of fear immediately as well as jubilation for Raptors fans.
When coming down from his posterization of Antetokounmpo, Leonard landed and was seen hobbling as he attempted to walk off pain in his right leg.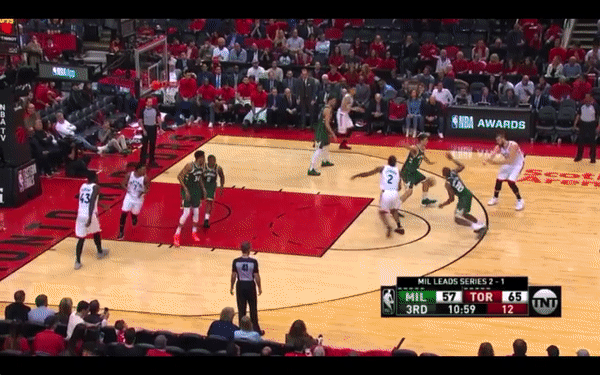 After the contest Tuesday, Raptors coach Nick Nurse was asked about the status of his star forward. While he conceded Leonard isn't all systems go, he isn't expected to miss time, either.
"Yeah, we were concerned," said Nurse about whether the team's worried about pushing Leonard too hard. "I think he's fine. I think he's — you know, he logged a lot of minutes. He's certainly tired, like a lot of guys in this series are.
"You know, he looks OK to me. I think there's a number of guys out there that aren't 100 per cent on both sides of the ball. But, again, he's got tremendous will. He's got tremendous desire, and there's one time I was trying to give him an extended rest there, and he didn't really want it. So he must be OK."
It seems apparent that Leonard has been playing hurt since he went for a fast-break dunk midway through the first quarter of Game 3.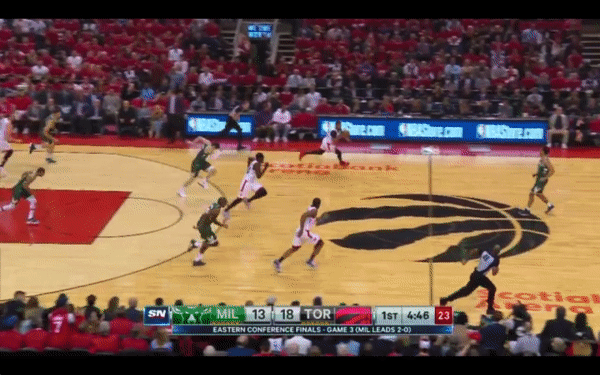 In that game, of course, Leonard logged a career-high 52 minutes in a double-overtime thriller as he scored 36 points and grabbed nine rebounds playing the role of Raptors superhero.
The apparent leg injury and heavy minutes looked to have taken a toll on Leonard in Tuesday's Game 4, however, as he was much more limited, scoring 19 points as his Toronto teammates picked him up.
The Raptors load managed Leonard for essentially 22 games this season specifically so he'd be good to go for this time of year.
That program is over now, though, and it looks like the Raptors are going to ride with the Leonard regardless of how banged up he may appear.