Another Toronto Raptors post-season, another second-round sweep courtesy of LeBron James and the Cleveland Cavaliers.
Beyond that, this was also another Raptors playoff that disappointed across the board after a fabulous regular season, as evidenced by Toronto's minus-2.4 net rating during their 10-game playoff run as opposed to its plus-7.6 rating during the regular season – good for third best in the league.
This drop-off in play collectively is mainly due to much poorer individual performances across the board, as Sportsnet's Craig Battle illustrated by looking at win shares per 48 minutes for players between the regular and post-season.
It's not a great look, and as such Toronto failed as a team to accomplish what should be expected of a No. 1 seed in the playoffs – a conference final berth at the very least. But were all the Raptors players' performances as bad as they seem?
Here's the final Raptors report card of the 2017-18 season, looking specifically at playoff performances.
[snippet id=3360195]
Don't let his modest stat line of 7.9 points and 2.1 rebounds per game fool you, Anunoby was by far the Raptors' most consistent playoff performer and probably should've been given more minutes than the 23.8 he averaged, despite his rookie status.
Defensively, Anunoby was tasked with guarding the likes of John Wall, Bradley Beal and LeBron James, holding his own and frustrating that trio of stars, while offensively he shot a remarkable 55.8 per cent from the field and 44.8 per cent from three.
Most importantly, in times of need, Anunoby never shrunk from the moment. He met the challenge of defending opponent's best players with aplomb and was never afraid to take a big shot – like that massive triple in Game 3 with eight seconds left that tied the game before James' buzzer-beater.
Overall, this was quite the post-season debut for anybody, let alone a 20-year-old rook.
Dwane Casey – D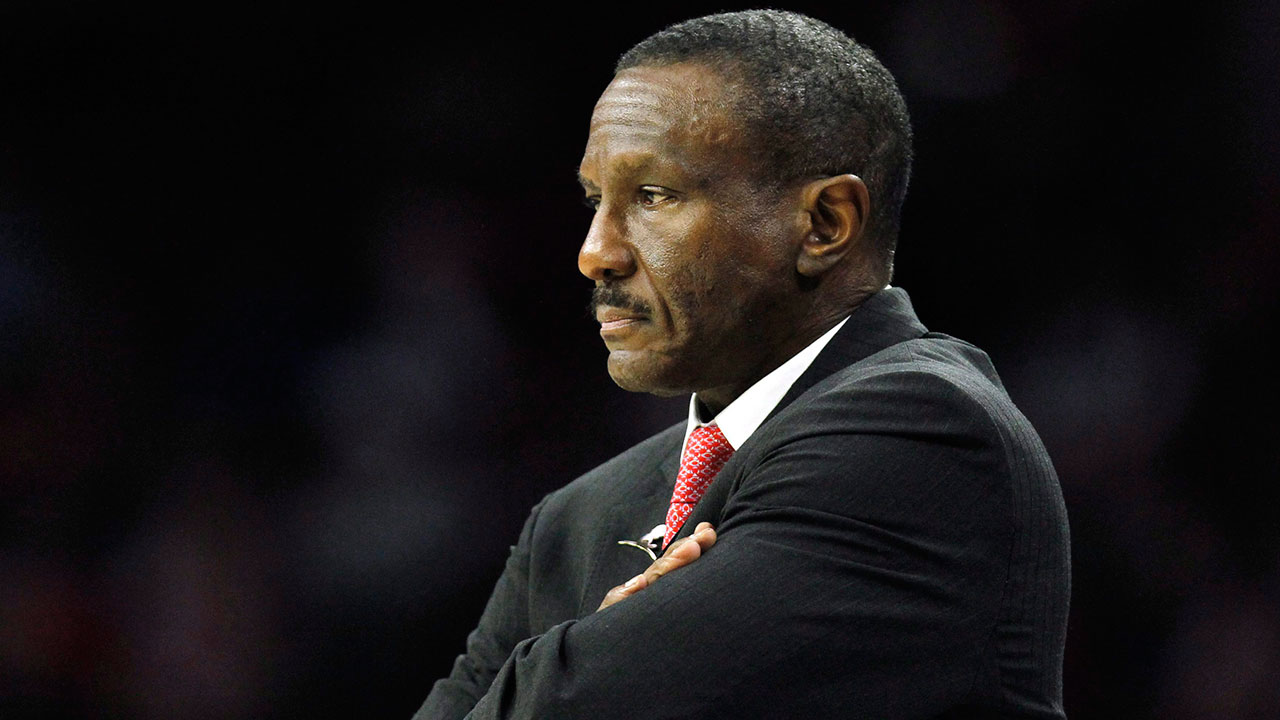 When the entire team, for the most part, isn't performing up to snuff, there's not a whole lot a coach can do, but that doesn't mean Casey should get a full pass.
This grade is almost entirely because of what was seen in the Cavaliers series, where he definitely played a big role in the four-game debacle.
Defensively in that series Casey's scheme seemed obvious in that he was trying to emulate what the Indiana Pacers had done in forcing the Cavaliers to go seven games in their first-round series, but the Raptors didn't execute it at all. Players who weren't individually guarding James were constantly caught over-helping and leaving their assignment. Through one game, that's fine and something you can clean up, but all four? That's a coaching issue.
Lineup and matchup-wise Casey was outmaneuvered by counterpart Tyronn Lue. Whether it was identifying mismatches too late or keeping predominantly bench-player units on the court against James-led lineups too long, Casey could never find the right combination for a prolonged amount of time.
Lastly, his out-of-timeout play calls were terribly unsuccessful. In 25 possessions coming out of a timeout with the ball, the Raptors managed just 22 points on 21 shots and were a disastrous 1-for-10 from deep.
Success out of a timeout is one of the hallmarks of a good coach. Against the Cavaliers, Casey didn't show that and that's a reason why he could be fired despite being named coach of the year by his peers.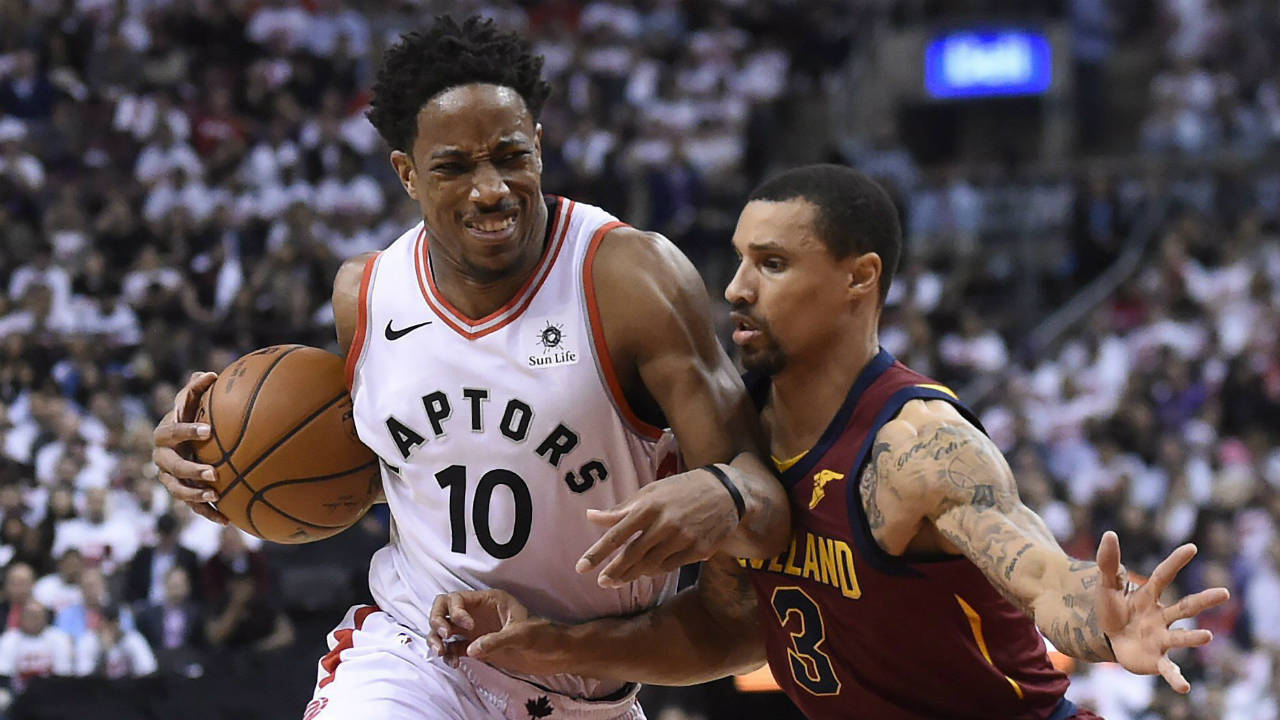 Ignore the deceiving 22.7 points per game he averaged in the post-season. The only stat you need to know: DeRozan shot an abysmal 25 per cent from the field on shots defined as "clutch" (taken in the last five minutes or less with a score differential of five points or less) by NBA.com.
Even if you're willing to give a pass on him not playing an entire fourth quarter of a playoff and chalk that poor number up to Casey, a man making over $27 million per year needs to be far better than that.
Stars show up for the playoffs. DeRozan didn't. Is he really a star?
Is it possible to hand out a grade lower than an F? How about a ghost emoji?
Ibaka shockingly averaged 26 minutes per game during the playoffs, but you'd never be able to tell because he was so awful throughout it all.
Making things worse, Ibaka is the third-highest player on the Raptors' roster and he's due to make $21.6 million next season and $23.7 million the season after that for being, essentially, the invisible man during this post-season run.
Yikes.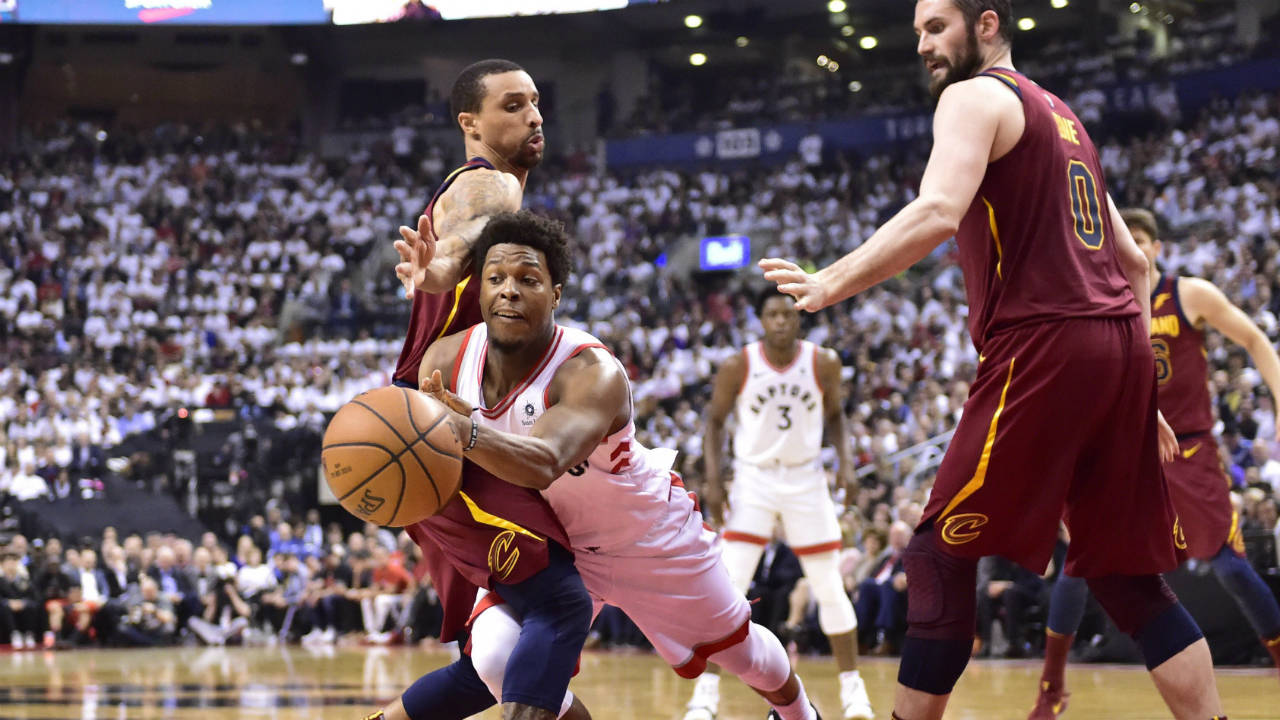 Lowry actually had one of the best post-season runs of his NBA career, averaging 17.4 points and 8.5 assists on a very efficient 50.8 per cent from the field and 44.4 per cent from three-point range.
However, while the individual stats were there, what oddly seemed missing from the 32-year-old was some of Lowry's signature fire and passion.
It's true that in post-seasons past Lowry had the potential to shoot the Raptors out of games, but that was always because he was trying so desperately to win. You'd also see shots of him on the bench scowling and even yelling at his coaches and teammates. It didn't look good, but it did seem to set a tone attitude-wise for the Raptors from a leadership perspective.
That seemed missing this post-season, and so did the Lowry of old. Toronto could've used that guy.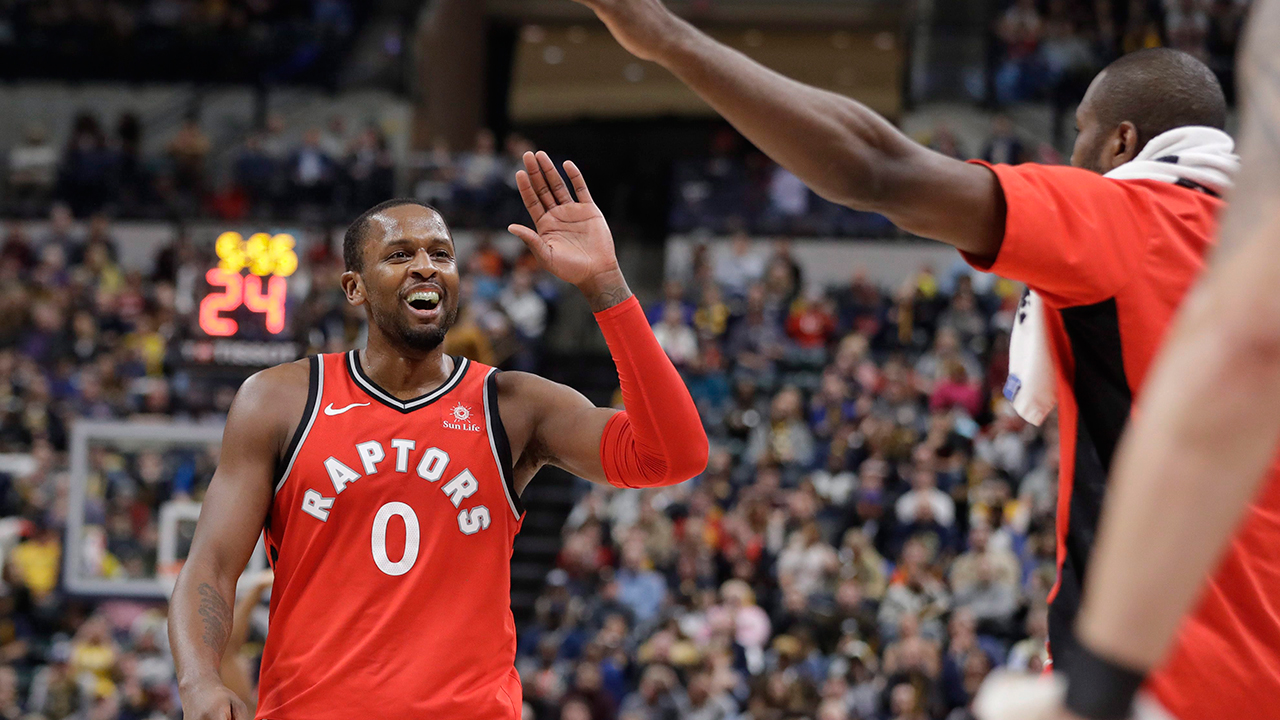 Was Miles the game-breaking three-point specialist every Raptors fan hoped he could be for the team this post-season? No. Was he a serviceable three-point threat that spaced the floor for the Raptors this post-season? Yes.
Miles shot a solid 42.2 per cent from three on 4.5 attempts per game while playing decent enough defence (the Love and James assignments notwithstanding). There's not much more he could've done given his role.
Bebe played even less total minutes than Lorenzo Brown this post-season. Yes, he came in and made an impact in Game 1 against Washington, and he also was a talking point in Game 4 against the Cavaliers, but he didn't play enough to make any sort of fair assessment.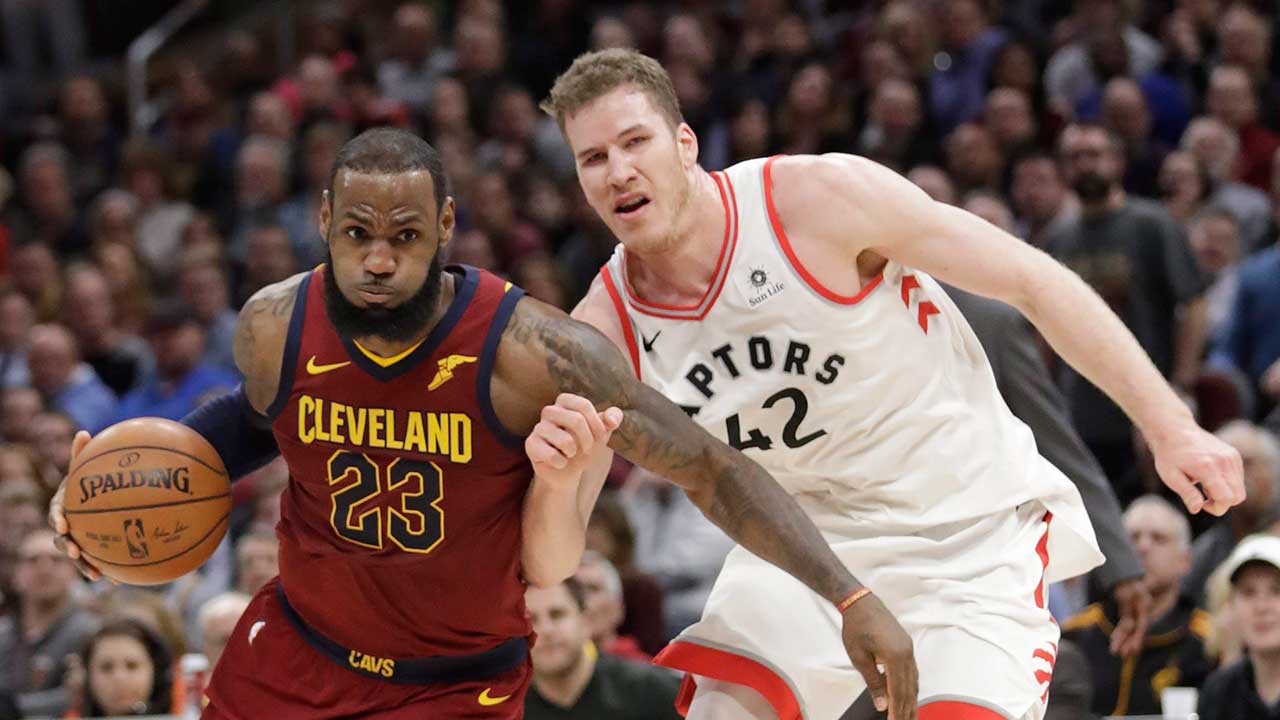 This should probably be an F but, given his age, we're going to chalk his shortcomings up to his inexperience.
Still, along with Ibaka, the no-show of Poeltl during the playoffs was one of the more mysterious occurrences, even if it wasn't talked about too much.
We're talking about a guy who in the regular season who was one the Raptors' better pick-and-roll defenders and finishers. He showed none of that this post-season and would even often foul himself out games.
Like with Nogueira, Powell simply didn't play enough this post-season to make any kind of assessment.
It doesn't look good that he signed a big extension last off-season and can't seem to play any meaningful playoff minutes, sure, but you can't really grade him on anything he did in the playoffs, either.
Like Anunoby, Siakam was a definite bright spot for the Raptors in the playoffs.
The 24-year-old led the team, shooting 61 per cent from the field and guarded all four positions with equal amounts of effectiveness, including the tough task against James.
Siakam fulfilled everything that was asked of him and though it wasn't nearly to the degree of responsibility that's asked of DeRozan or Lowry, he still succeeded and so deserves kudos for this.
At this point, everyone knows what Valanciunas is: Incredibly effective in certain matchups and situations, and borderline unplayable in others.
This post-season was no different with Valanciunas seen taking the lunch money of Marcin Gortat, Markieff Morris, Jeff Green and Tristan Thompson in the low block, but also victimized in space by many of those same names.
Valanciunas will always present catch-22 situations for the Raptors as far as when or how to use him, but one thing that's constant is he'll always give you an even-keeled double-double performance.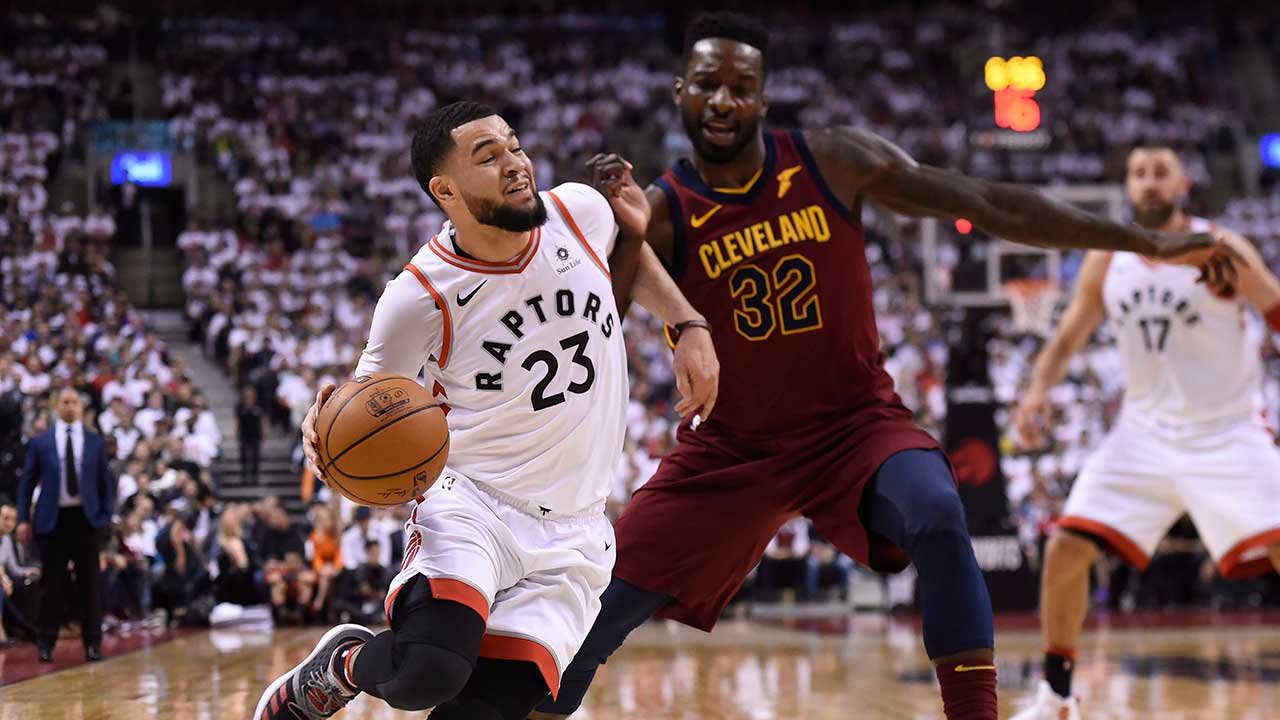 His shoulder was still bad and that affected his shot, but when you're relied upon to take and make big threes and you only shoot 28.6 per cent from that range, that's not doing your job.
Also, the fact VanVleet played through the injury – as romantic a sports cliché as that is – is to the detriment of the team overall as everyone else relies on him to make those big triples he was clearly incapable of making.
Like we saw in the regular season, Wright's decision-making wasn't great, with ill-conceived drives and hesitancy to shoot open threes.
Wright did have moments of brilliance against the Wizards and faded a bit against the Cavaliers but, overall, he was steady yet unspectacular this post-season.
[relatedlinks]