With only three games remaining in the Toronto Raptors' regular season, it's still not completely clear what head coach Nick Nurse's playoff rotation will look like.
Like he promised before the season started, Nurse has experimented with a multitude of lineups using every player available to him this season and that figures to continue — even with just three games remaining.
But after 79 games played, certain trends have emerged that give hints as to what the shortened playoff rotation probably should look like. Here's who we believe the Raptors should be rolling with for what they're hoping will be a long post-season run.
Six starters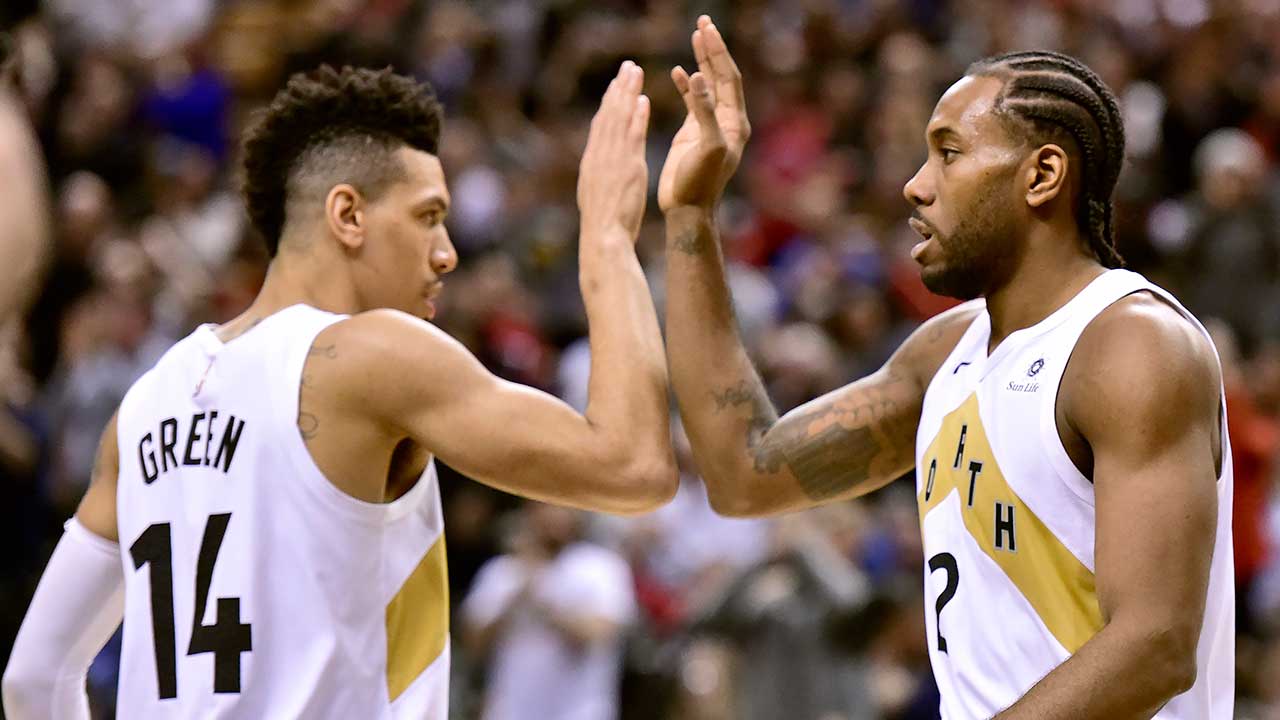 Kyle Lowry, Danny Green, Kawhi Leonard, Pascal Siakam, Serge Ibaka and Marc Gasol.
These are the Raptors' best, most important players who will inevitably determine how far Toronto goes in the playoffs.
Because of the way Nurse has employed Ibaka and Gasol (and earlier in the season, Jonas Valanciunas) all season long, the starting centre has been a more fluid situation depending on matchup, with the two fives nearly splitting playing time equally — even as it's become more apparent that Gasol is likely the preferred option to actually start contests having done so in the last 12 games.
There's been that stat that's been floating around that speaks to how effective Gasol has been when on the court, boasting a team-best 14.4 net rating while on the court for the Raptors this season.
This isn't to take away from what Ibaka has done all season long, however, as he's been very effective as a devastating roll partner in pick-and-roll and pick-and-pop situations this season. Ibaka is one of just four players this season with over 300 possessions under his belt as a designated roll man, as defined by NBA.com, ranking second among this list with a points-per-possession scoring average of 1.11, just a hundredth of a point behind leader Nikola Vucevic who was an all-star this season.
This kind of premium play the Raptors have at centre is something other teams don't have and is just made to look better by the rest of starters who have all had remarkable seasons in their own right.
Lowry is second in the league in assists with an 8.7-per-game average and though he struggled with his outside shot early in the season, he's appeared to return to form, shooting 41.1 per cent from three-point range since Feb. 5.
Green has performed exactly as advertised as a three-and-D savant. Through 77 appearances, Green ranks second this season among qualified three-point shooters, connecting at an outstanding 45.2 per cent rate and is a guy who has probably been Toronto's most consistent perimeter defender — the Raptors' defensive rating slips 3.5 points per 100 possessions when he's not on the floor.
As for Leonard, missed games aside because of his load management program, he's absolutely bounced back from the nightmare 2017-18 campaign and looks to be back to his old MVP-candidate form with a season stat line of 26.8 points, 7.4 rebounds, 1.8 steals and a 49.4 per cent field-goal percentage.
And lastly, there's Siakam, one of the top Most Improved Player award candidates whose leap as a ball-handler, distributor and shooter at the power forward spot has turned him into the Raptors' most reliable player, making the most of a Swiss Army Knife-like toolset that has continued to flummox opponents even as the scouting report on him has continued to be written.
These core six are the key cogs that make the Raptors machine go and will be relied upon in conjunction with each other and other players very heavily.
Bench stalwarts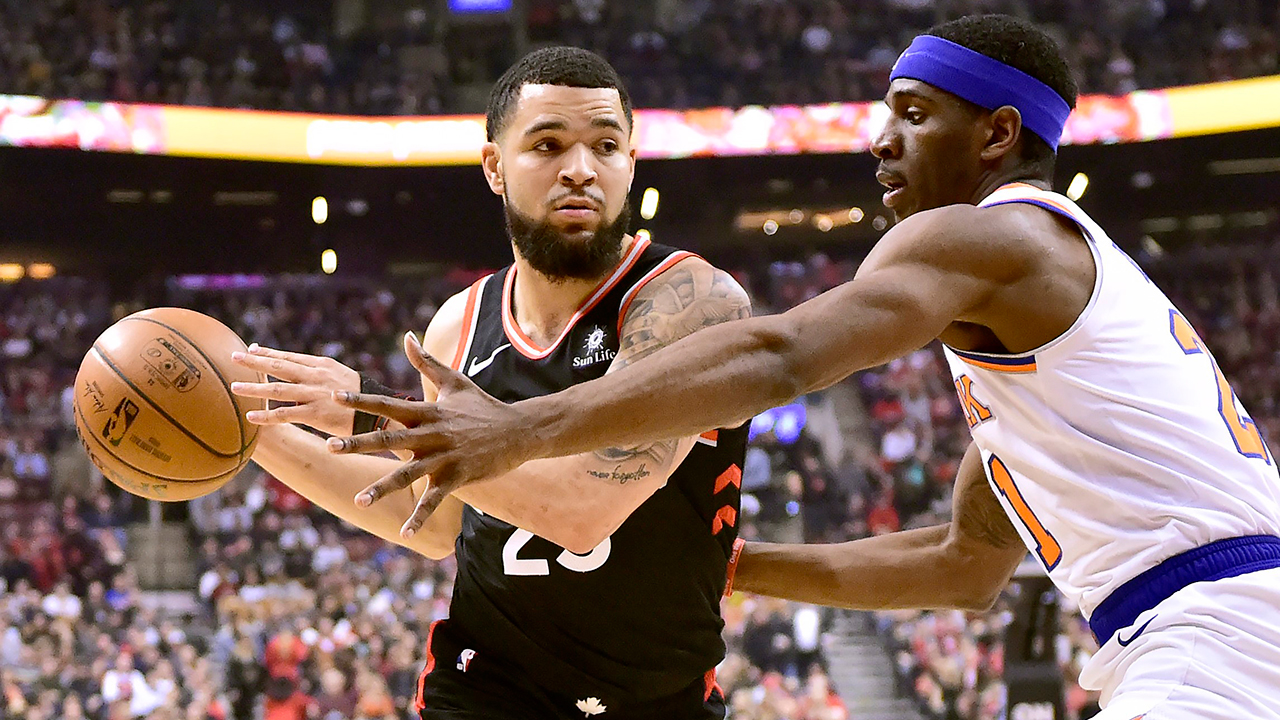 As much as the Raptors are going to rely on their starting level talent, however, there are a couple other players who will be coming off the bench that should also factor deeply into what they'll be doing in the post-season: Fred VanVleet and OG Anunoby.
VanVleet hasn't had as good of a season as he enjoyed last year, but he's still shooting a solid 38.2 per cent from three-point range, is still defensively tough and, most importantly, is still a steadying hand for the Raptors.
There will be times in the post-season when the Raptors' up-tempo, aggressive attack will be stymied and things get out of sync with the team. Lowry, as great as he is, can sometimes fall victim to attempting to correct course immediately with a big three that could end up compounding the problem. And this is where VanVleet comes into calm the waters.
As even keel of a player as you're going to find, VanVleet understands the ebbs and flows of momentum in basketball as well as anyone, so when things start to get too heated or the game might be slipping, he's a great option for Nurse to turn to no matter what lineup of players are on the floor to try to help his club reverse course.
And some of these traits can be seen in Anunoby.
No, it's hasn't been a great sophomore follow-up for Anunoby after a stellar rookie season, but that shouldn't matter in the post-season because he fills a specific niche Toronto's going to need.
Assuming that he will be OK in time for the playoffs to start, Anunoby offers a devastating combination of length, strength and lateral quickness that makes him a naturally-gifted, versatile defender.
The greatest strength of Toronto's starting lineup is in its flexibility defensively, with nearly everyone able to switch their man. Anunoby just offers more of that and can slide in very easily when Leonard goes to the bench as a serviceable replacement – at least on the defensive side of the ball.
Neither VanVleet nor Anunoby are the kind of flashy gunners off the bench that normally get attention, but they do what's asked of them and can seamlessly plug into floor combinations with the Raptors' traditional starters without there being much of a drop-off, and that's all Toronto needs given just how talented their top six actually are.
The ninth man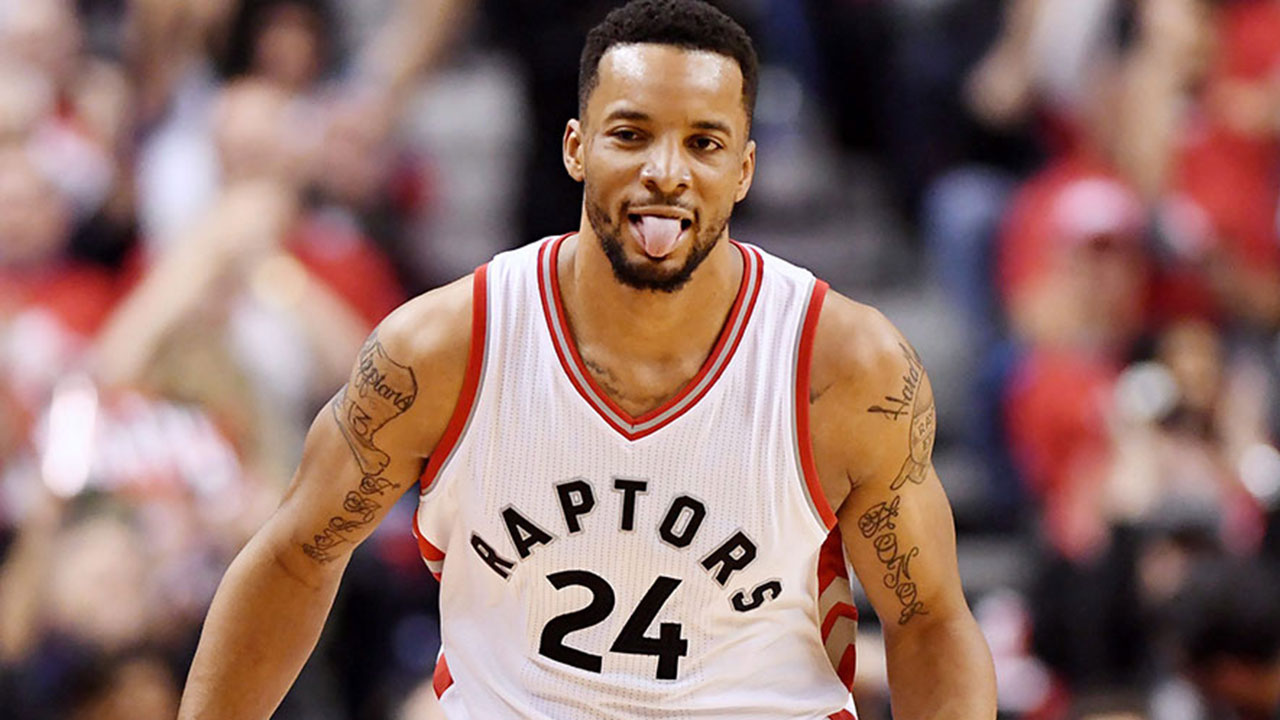 Those first eight players are essentially set in stone for Toronto's playoff rotation and Nurse, theoretically, could get away with just that octet because it is that good.
Going just eight-players deep means there will be some heavy, heavy minutes, though, so going to nine would make a lot more sense.
As such, the only real storyline of significance to monitor over the last week of games has been the battle for the ninth man in the rotation between Norman Powell and Patrick McCaw.
There's an argument to be made for both of them, with Powell being the more experienced one of the two and having been a big reason for some Raptors playoff series victories in the past — in large part due to his combination of athleticism, tenacious defence and timely shot-making — and McCaw being the more dynamic, pure three-point shooter.
Unfortunately for McCaw, however, because of an injury he's suffered the job already looks like it belongs to Powell. As mentioned before, the previous experience will matter and seeing as his shot has been falling since the beginning of March there's no reason for Nurse to hope for McCaw to return to form from injury when he already has a hot shooting hand who also happens to be a better defender at this stage of their careers.
Why cut it to just nine?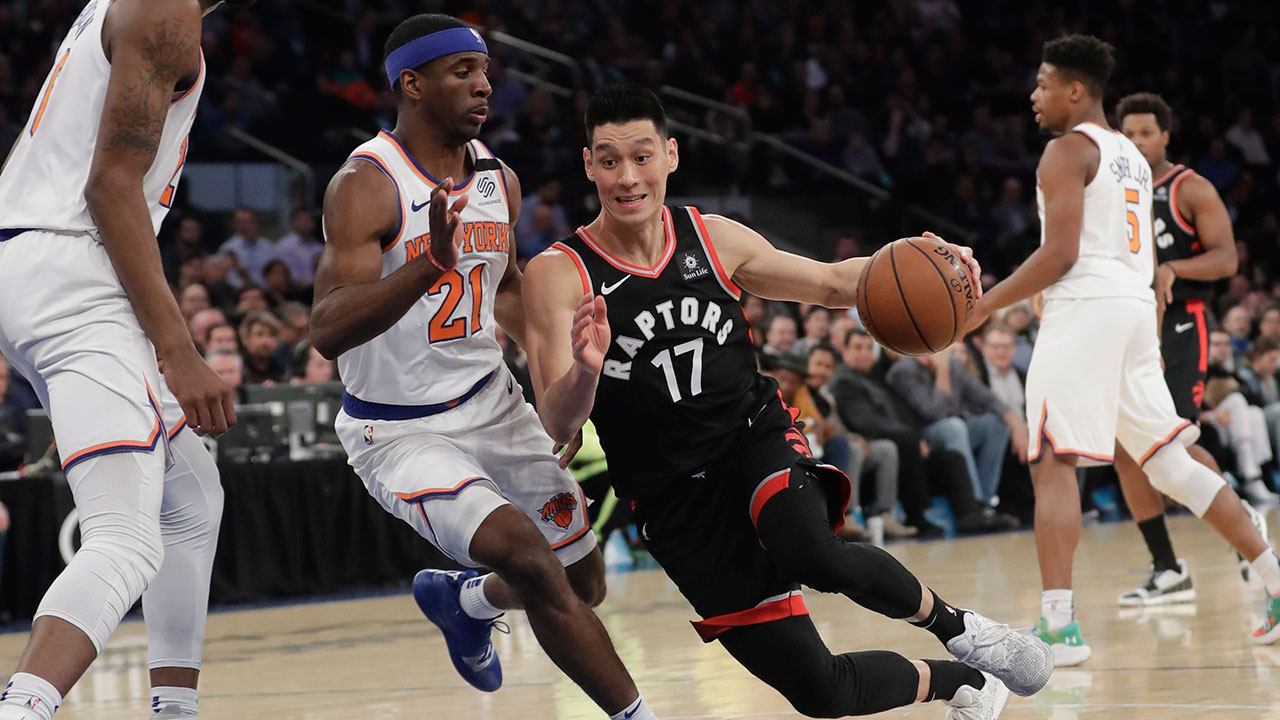 So just to recap, the rotation we believe Nurse should be going with is: Lowry, Green, Leonard, Siakam, Ibaka, Gasol, VanVleet, Anunoby and Powell.
This obviously leaves some guys out in the cold like, most notably, Jeremy Lin and McCaw. So why not just go deeper than nine men?
As cruel as this sounds, it's because the rest simply aren't good enough right now.
The Raptors are entering this post-season with championship expectations and will, therefore, need to play their best players as much as possible in order to accomplish this.
Even though there did appear to be something of a battle between McCaw and Powell for that ninth spot, even if McCaw had remained healthy it still feels like there's a drop in talent level after Powell.
Nurse has spent time this season giving guys like Lin, McCaw and even Malcolm Miller and Chris Boucher minutes here and there just see what they can do. While there have been flashes, it likely hasn't been enough to trust them with playoff time.