TORONTO – As they drove through the streets of downtown Minneapolis in mid-October, Bernie Lee could sense it: things were about to get weird.
Lee, a long-time NBA player agent born and based in Toronto, was in the car with his client, four-time all-star Jimmy Butler — then a vociferously unhappy member of the Minnesota Timberwolves – and listening as Butler explained what had just occurred during his first practice since going public with a trade demand that saw him hold out from the start of training camp.
"I remember saying to him, 'this is going to be kind of crazy,'" says Lee. "[And] by the time we got home, Woj [ESPN's Adrian Wojnarowski] had tweeted the details of it and… it was."
To recap for those who don't follow the NBA's 24/7 drama cycle:
Butler had teamed with a group of bench players and training camp invitees to run the table in a series of scrimmages against the starters, all the while cussing out his teammates, coaches and at one point turning to Minnesota's general manager, Scott Layden, declaring, "You can't f—— win without me, Scott," before storming out of the gym after winning one last game in a theatrical, full-body mic drop.
It was peak NBA, even by the standards of a league that never sleeps. But for Lee, it was – quite literally – just 'Thursday.'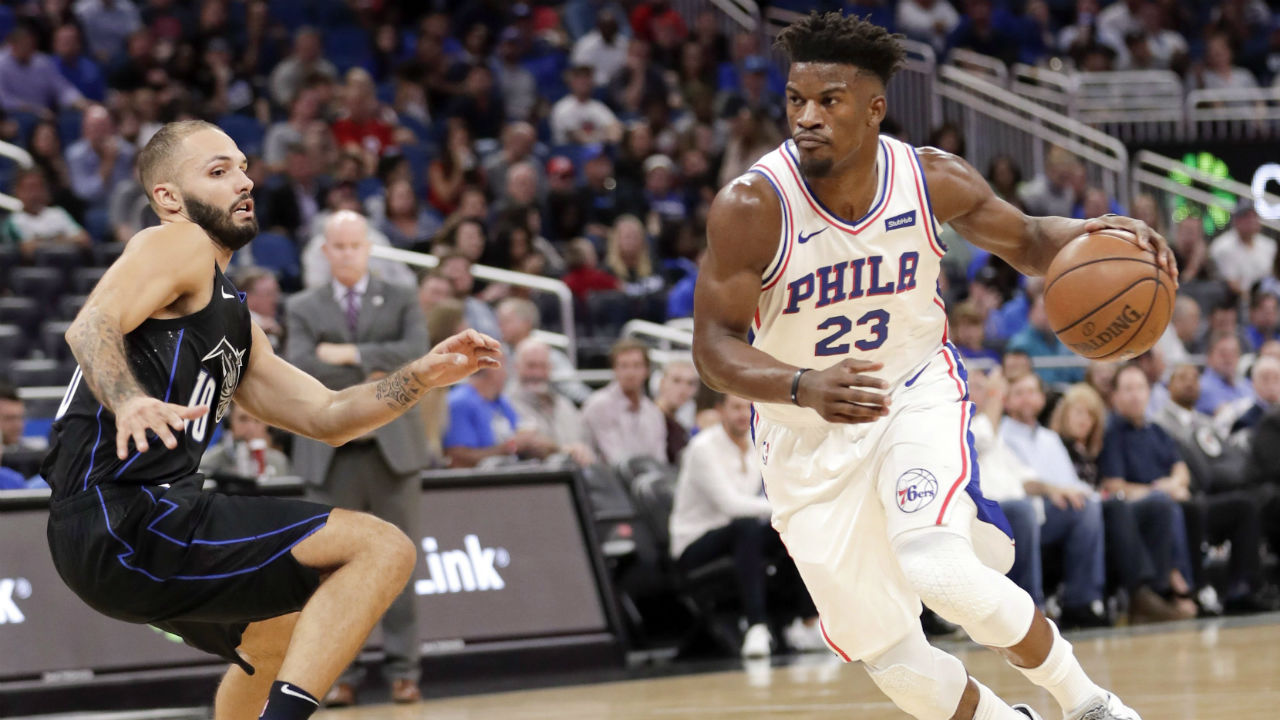 After 13 years working in the NBA Lee has one firm rule: "It's not my job to try and bend and shape reality," he says. "I have to deal with what happens."
Hours after the scrimmage blow-up, Butler did a sit-down interview with ESPN's Rachel Nichols for The Jump, making his first comments of any kind since he'd rocked the league by demanding a pre-season trade from Minnesota.
There were suggestions it was all contrived – Butler's practice outburst, the details tweeted nearly in real time by the NBA's most influential reporter, followed by the sit-down on the league's agenda-setting panel show. It seemed a perfectly manufactured media storm to put pressure on the T-Wolves to force a deal.
Not so, says Lee (and confirmed by league sources) while conceding the sequence of events didn't hurt his client's cause. The interview with Nichols was planned, of course — he didn't want Butler's first media availability to be in a scrum setting. And Lee thought it was prudent for Butler to practice with the team, given it seemed evident at that point the T-Wolves weren't going to trade him before the season.
But did he expect Butler to turn practice upside down, and for the details to leak in a near live stream, fanning out across the Twittersphere like some kind of radioactive fallout?
No.
"There were aspects of it that I think — I'm not going to say I wasn't prepared for — but it was a bigger story than I expected, the way it played out," says Lee. "But for me, because I was in it, I was focused on finding a resolution to this… and then the practice thing happens and you have 200 text messages."
It took a month but Butler eventually got his wish and on Nov. 10 was traded to the Philadelphia 76ers who roll into Scotiabank Arena for a showdown with the Toronto Raptors Wednesday. The all-star wing couldn't be happier. It was the kind of ordeal and outcome that creates bonds.
"No matter what's happening, Bernie makes everything seem like it's not really that big, whether we're sitting down playing cards together, talking about family, drinking a glass of wine together, whatever it may be," Butler said during the Sixers' morning shoot-around, the chaos in Minnesota fading in the distance. "Basketball – you worry about it sometimes – but if you let it eat at you all day, every day, it consumes you and [Bernie] never lets that happen."
Humble Toronto beginnings and Hoop Dreams
Lee, now 40, grew up with his "working poor" parents in a seventh-floor apartment at 25 San Romanoway in Toronto's rough-edged Jane-Finch community. While playing pick-up on the neighbourhood courts and at community centres, the dream was always to make basketball his life. Plan A was to be a player. And as an under-sized two-guard with deep range and a shallow conscience, Lee was able to convert one hot-shooting game at a recruiting showcase into an offer to play at Butte Community College, a junior college in northern California best-known as Aaron Rodgers' alma mater.
"As soon as the coach called and said 'California,' I was going,'" Lee recalls. "I figured it would be near a beach somewhere."
It wasn't. The school was in farm country nearly two hours north of Sacramento and four hours from sand and salt water. After five minutes of his first practice he realized his basketball career would not involve playing. So after one season he returned to Canada and enrolled at Wilfred Laurier University in Kitchener-Waterloo where he played for two unremarkable seasons.
His next plan was to coach.
In that pursuit Lee talked his way into a summer gig working at the Five-Star Basketball camp run by the legendary Howard Garfinkel. For years before the AAU scene exploded, Five-Star was the hub of college recruiting and 'Garf' was a rainmaker.
After working his way up from dishwasher to referee to counsellor/coach, Lee was running a footwork station – no balls, just pivots, v-cuts and jab steps – when he took note of a well-developed, advanced beyond his years 15-year-old. The teen was soaking up every nuance, moving like a dancer. The way Lee tells it, there was an unspoken competition among counsellors to present to Garfinkel the next undiscovered talent in a camp that already counted more than 300 NBA players among its alumni. Always keen to make an impression, Lee hustled over to tell 'Garf' about this sleek-looking athlete he just had to see.
"The campers only wore numbers on their jerseys so I'm trying to tell Garf about this kid from Ohio who is super-athletic and I'm looking on my sheet to find his name," Lee says. "And Garf says: 'Did you say he's from Ohio?'
And I go 'yeah.'
And he says: 'he better not be from Akron.'
And I'm looking up from the list and say: 'here he is: LeBron James from Akron, Ohio.'
And Garf looks at me: 'Motherf—– … you don't think I know who LeBron James is? The kid is best player in the world not in the NBA. Get the f— out of here.'
"What could I say?" Lee recalls, laughing. "I was from Canada."
Perseverance is one of Lee's great skills, however. He remained on at Five-Star, continuing to rub shoulders with the biggest names in the sport.
"I'm standing in the gym watching Michael Jordan teach 1-on-1 footwork," he says. "It was where I realized how small the basketball world was and how accessible it was. It didn't seem there was anywhere I couldn't get."
Stream all Sportsnet games of the NBA Finals as the Toronto Raptors take on the Golden State Warriors for the Larry O'Brien Trophy. Plus, get the Stanley Cup Final, MLB, IndyCar and more.
After three summers of 20-hour days in the searing heat, Garfinkel finally felt comfortable recommending Lee for a job. When Kevin O'Neal – a friend of Garfinkel's — got the head coaching position with the Raptors in June of 2003, Garfinkel told Lee to call the new head coach precisely one month hence.
The day arrived — and Lee believed — so too had his moment.
"I'm nervous as hell," he recalls. "So someone answers the phone and I say, 'can I speak to Kevin O'Neal, please. Howard Garfinkel told me to call him about a job.'"
O'Neal calls back. There are no hellos.
"He's already in mid-sentence by the time I'm on the phone," says Lee, laughing. "'You motherf—–. You can't follow a simple set of instructions? You were told to do one thing and one thing only: call me. You weren't supposed to say you were calling me about a job. What if the person you were speaking to was the person I was firing to hire you?
"I would never hire someone who can't follow simple directions. All you've shown me is you're a f—— idiot and I'm going to call Garf and tell him that."
"I was crushed," says Lee. "I thought that was my one chance."
So not a player, and now apparently not a coach, either. Lee felt his improbable dream of a career in basketball was closing in on him.
Being an agent had never occurred to him, and for good reason. Even now as Canadians have infiltrated the NBA playing and coaching ranks, player agents with Canadian passports are exceedingly rare. It's believed Lee was the first and – along with Mike George of One Legacy Sports Management – is now one of two Canadians currently representing NBA players. It's not a business you can enter off the street easily. It's about hustle, relationships and acumen. But it's mostly about relationships. And luck.
"You talk to almost everyone who's in this industry and they have some story about how they fell into it ass backwards," says Lee.
His opportunity came shortly after he figured his coaching career had died that harsh, early death. He was working at Vince Carter's basketball camp later the same summer (2003) and ended up getting a fair bit of face time with Air Canada himself. The two hit it off. At the end of the week Carter asked Lee about his plans for the future. Lee said he didn't have any, so Carter connected him with his own agent, Merle Scott, who took on Lee as an intern.
Lee's responsibilities with Scott were to take care of on-the-ground grunt work – think combination of Uber driver and valet — while on the side cutting his teeth negotiating contracts for players playing overseas for a 10 per cent commission.
"I made $12,000 my first year," Lee said.
But it felt like he'd found his niche.
"It's not one of those jobs you set out to do," says Lee. "The job kind of fits you or it doesn't."
The trade that started it all
Lee's big break came in the summer of 2005. He was about to get married, and with the big agent dollars not exactly rolling in, he'd taken a job selling suites for the Toronto Blue Jays. One day while watching television and jogging on a treadmill at a gym inside the Rogers Centre, he saw news that the Raptors had acquired Mike James. Lee knew James from an internship he once had with the Long Island Gulls in the now-defunct USBL, one of James' stops as worked his way into the NBA. Lee hopped off the treadmill and made a call to James offering to be his Toronto support network.
"I picked up Mike that night at the airport and from that moment forward we've been like intertwined," says Lee.
In 2005-06, James had a career year on a 27-win Raptors team, averaging 20 points per game on 44.3 per cent three-point shooting. When James signed a four-year, $24-million deal with the Minnesota Timberwolves the following summer, Lee shared in the commissions with Bill Duffy, one of the league's most prominent and successful agents.
Soon after, Lee became James' sole representative.
"I just looked at him one day and figured I was going through Bernie for everything anyway, so I said: 'why don't you just be my agent," recalls James.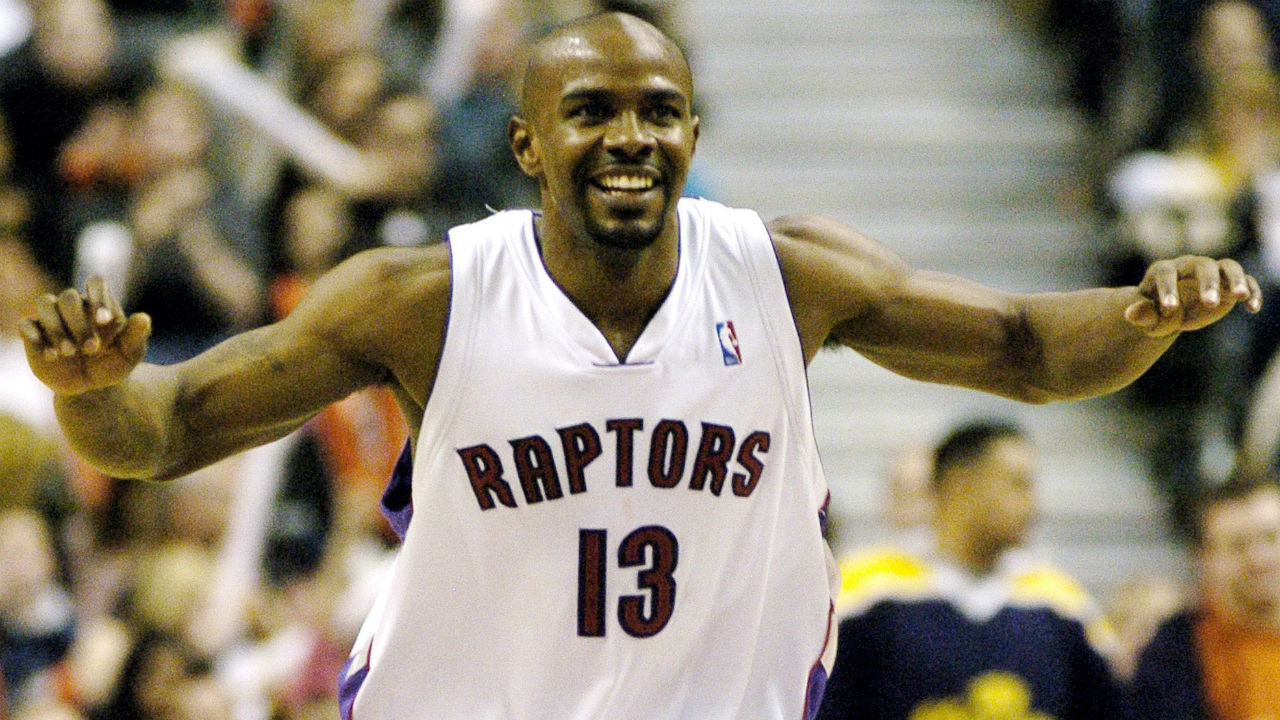 It was an education for both of them as Lee was charged with squeezing every last opportunity out of James' career, a journey that saw James play for 10 NBA teams – several of them more than once — before finally retiring at age 39 following multiple 10-day contracts and stops in China, Turkey and the G-League.
Working with James helped Lee land John Lucas III as a client. An under-sized, undrafted point guard, Lucas and Lee were able to squeeze out 242 NBA games with seven teams over 12 professional seasons. As was the case with James, the business became personal, as Lee ended up standing with Lucas at his wedding.
It may not have been easy work, but it was a rapid-fire NBA education, and Lee used it to slowly gain traction and respect within an insular industry.
"He does a really thorough job of understanding your roster and where his clients fit in," says David Griffin, an analyst with NBA TV who won an NBA championship as general manager of the Cleveland Cavaliers in 2016. "Bernie watches more basketball than most agents. I started to believe he was watching our team in advance of calling me. He always had a really thorough knowledge of what our team potentially needed and why his guy was a fit. And unlike a lot of guys, when Bernie makes a basketball assertion, it's really well reasoned.
"One thing that is really interesting about Bernie is he's just got 'it.' Whatever 'it' is from a human perspective, he has it," says Griffin. "There is real human compassion there.'"
Being an agent means staying cool when a client calls you from the airport and only then realizes he needs a passport to fly internationally. Or it can mean flying to China and back in the space of 72 hours to smooth over tension between a team and a client. In Lee's case it also means leaving his wife Jen and their two children, often at a moment's notice, to provide essentially what is concierge service.
When Butler hurt his knee last season, Lee was watching the game at home alone while his family slept. He was in Minnesota by 7:30 a.m. the next morning.
"As committed as I am to my career and what it entails, Jen is even more so," he says. "And I'm really lucky for it."
In a league dominated by a small handful of agents – according to Hoopshype.com the top-10 agents work with more players (194) and account for more in annual salaries ($2.033-billion) than the rest of the 110 or so registered agents combined – as a sole proprietor, Lee has always had to stay on his toes.
A supporting role in the Jimmy Butler Show
Lee's connection with Butler began in Chicago. At one point Lee's two clients, James and Lucas, were on the Bulls while the team was trying to cobble together a point-guard-by-committee system with Derrick Rose out during the 2011-12 season. It was then that Lee struck up a friendly relationship with Butler, who was then a little-used rookie after having been selected 30th overall in the 2011 draft.
"Bernie was always around and he always treated me as a regular human being even though I wasn't that good of a player back then," says Butler. "He always spoke to me and made sure I was OK. And when I made a change in my agency, I was talking to John and talking to Mike — I really respect those guys and they're still really good friends of mine — and they said, 'you know what, what about Bernie?'
"[Bernie] was always so cool. He understood everything," says Butler. "He wanted his players to be great, but he wanted them to be happy so whenever I made that change, it was easy for me."
Lee and Butler have been working together since the 2016-17 season and a lot of the lessons Lee learned while working on the fringes of the business have come in handy working for a two-time all-star earning $20.4-million this season, with a massive payday likely awaiting him this summer in free agency.
But nothing could have prepared Lee earlier this year for life inside an NBA soap opera that would take nearly six weeks to play out.
"I had 27 out of 30 teams reach out to me, and 10 owners," says Lee. "I didn't completely realize the scope and scale that it would take (on)."
On Nov. 10 – the day Butler was traded to Philadelphia — Lee was busy hosting a group of 25 kids from his old Jane-Finch Toronto neighbourhood at a Raptors game, giving them a taste of the world he grew up dreaming about joining, but one when he was their age, had seemed so far away. He remained an attentive host, but his mind was racing. The deal was done, but the work wasn't.
"All I could think of was, 'this is great for Jimmy. Right market. Right team. Right everything," says Lee. "And now I have to find him a place to live."
Worlds collided Wednesday as Butler and his new team arrived at Scotiabank Arena. Lee will be there as always, checking in, making sure all his needs are covered before his client goes about his business of helping the 76ers try to knock off Lee's hometown Raptors as the two teams vie for early-season Eastern Conference hegemony.
For a jump-shooting Toronto kid who grew up dreaming of a career in basketball, it'll be just another day in a life's work.