LAS VEGAS — The NBA Summer League continued on Sunday with Nik Stauskas making a good first impression with the Sixers, the Raptors getting help behind the bench, and DeMarcus Cousins causing a stir. Here are some observations.
• Nik Stauskas practised for the first time with the Sixers as his trade from Sacramento is only now official. You can tell Stauskas relishes having a defined role after playing for three different coaches last year. Philly lacks outside shooting so his minutes should be steady, and he'll benefit from Jahlil Okafor's ability to pass out of the post. Seeming loose and at ease, the man they call "Sauce Castillo" was lights out from deep in practice.
• Summer League isn't just for evaluating players — a big part of it is also evaluating coaches. Each team has a contingent of guest coaches to help out and learn the trade. Ryerson Rams head coach Roy Rana is a guest coach with the Spurs and I'm told he could find a job in the NBA or NBADL in the future if he's interested.
• The Raptors have a mix of NBA, NCAA, international and WNBA experience with their guest coaches in former Raptor Milt Palacio, Donald Tyndall, Valentyn Berestnyev and Lindsey Harding respectively. Harding was the WNBA's first-overall pick in 2007 and although she still plays in Europe she put her North American playing career on hold to immerse herself in coaching. Harding joins the legendary Nancy Lieberman (guest coach with Kings) and Becky Hammon (assistant with Spurs) at Summer League, which has acted as a vehicle to introduce female coaches to the NBA culture.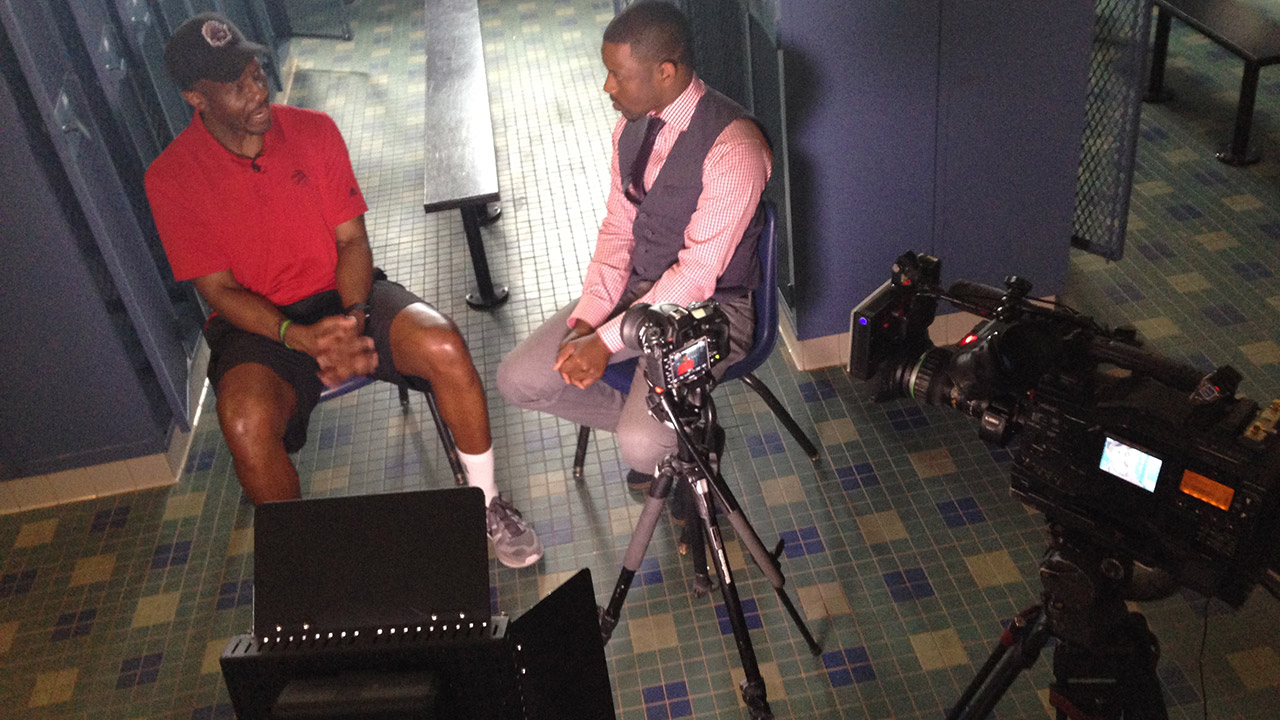 Donnovan Bennett talks shop with Raptors coach Dwane Casey.
• Taylor Griffin has the same crazy, intense stare that his brother Blake does — the beady-eyed look where it seems like he's looking through you, not at you. Intimidation clearly runs in the family.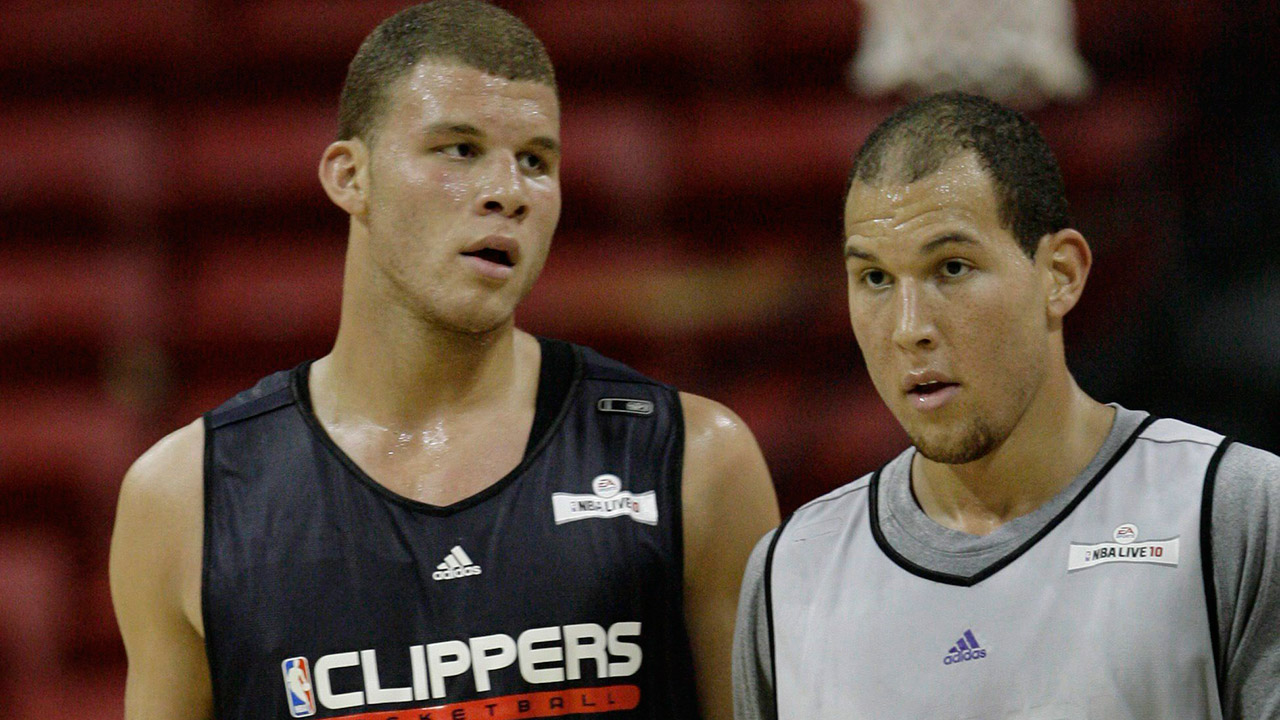 Blake and Taylor Griffin together at Summer League in 2009.
• Although there is fierce competition and big contingents of fan bases taking in the action in Vegas, the crowd is pretty bipartisan. Almost like a marathon or golf audience, you get the sense the crowd is cheering for the collective good of the players. Great effort or skill by either team is cheered, and the dynamic of several players fighting for jobs and chasing their dreams makes the crowd get behind them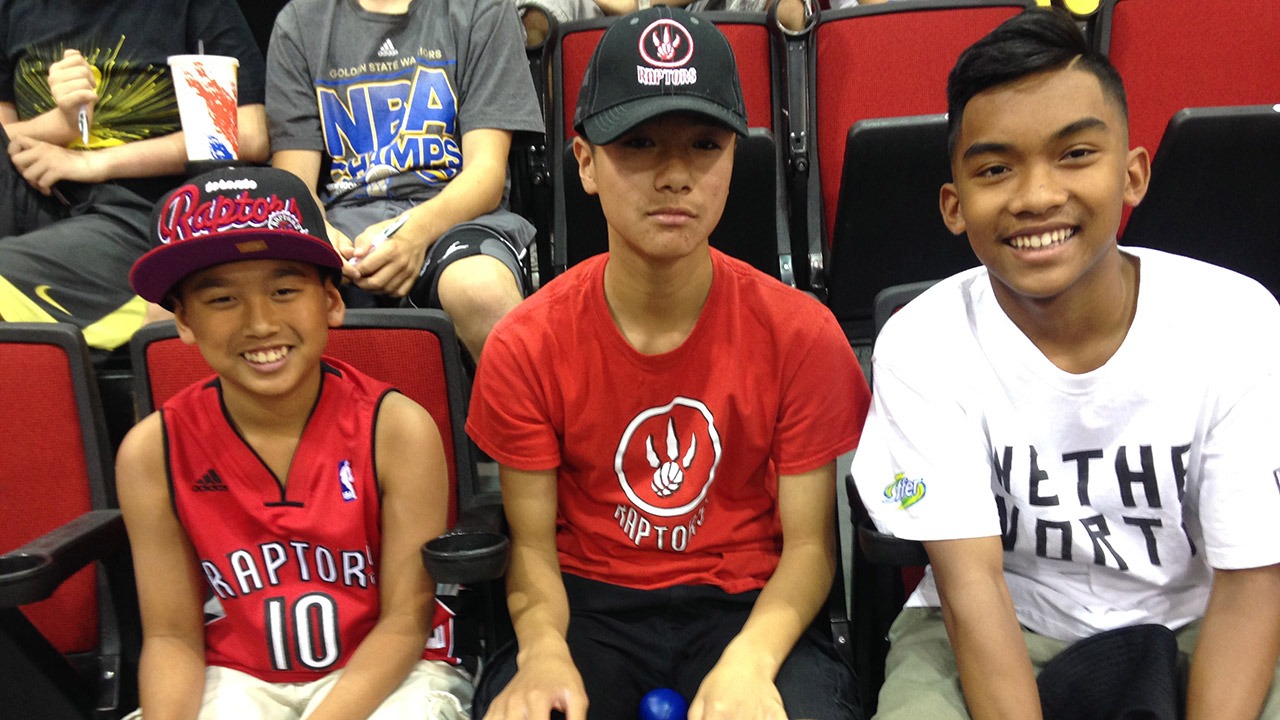 Young Toronto Raptors fans take in the action in Las Vegas.
• DeMarcus Cousins got a standing ovation when he walked into the Cox Pavilion. He was wearing a throwback Kings snapback hat, so it seems his allegiance still lies with Sacramento. He was escorted in by Vlade Divac and did not sit with George Karl, which might mean nothing at all but many were whispering about the bad optics.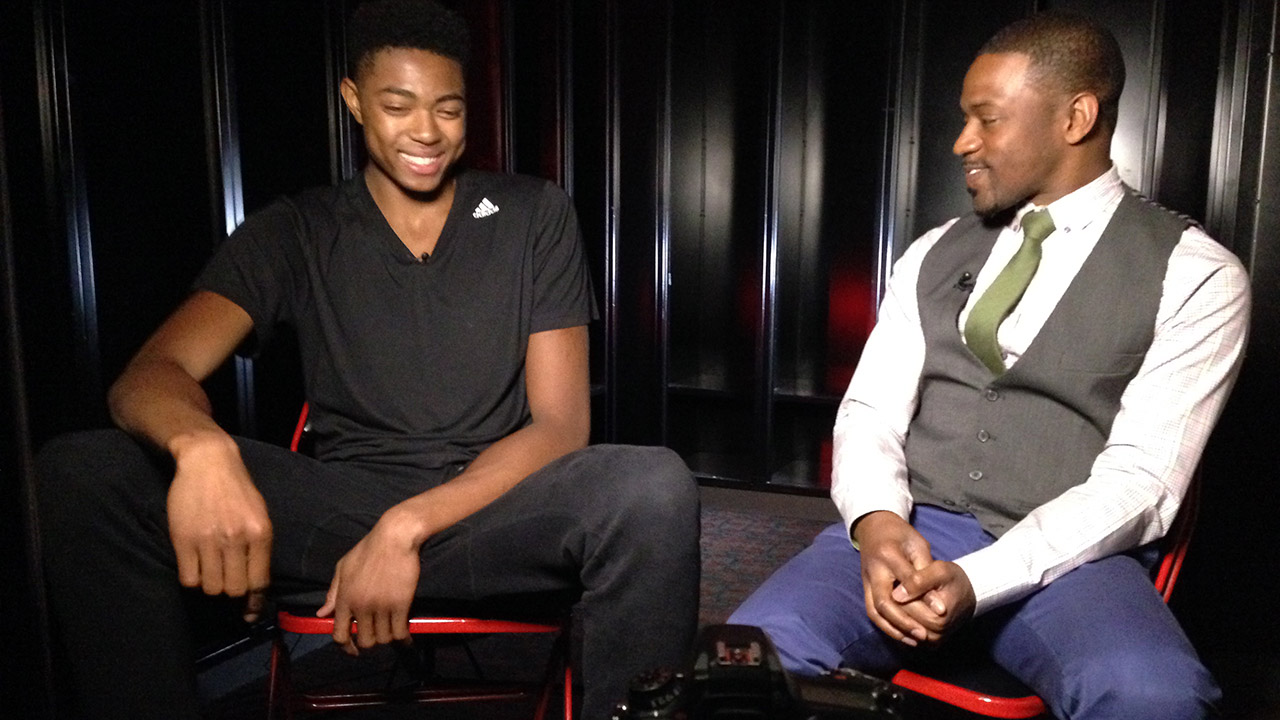 Raptors fan favourite Bruno Caboclo sits down for a chat.