The Phoenix Suns issues with Markieff Morris started well before he threw a towel at head coach Jeff Hornacek.
Upset over being removed from the game, the Suns forward lashed out, earning a two-game suspension—a solution that didn't solve the issue. The Morris vs. Suns beef stems from the offseason when the 25 year-old signed a $9 million dollar contract with Phoenix (well below market value), under the impression his twin brother wouldn't be traded from the team. Soon after, Morris' brother, Marcus was traded to Detroit, and the remaining Morris twin has been subordinate ever since.
Phoenix Suns owner Robert Sarver opened a Pandora's box when he recently commented on the disgruntled forward and today's generation of athletes in general.
"My whole view of the millennial culture," Sarver told Dan Bickley of the Arizona Republic, "is that they have a tough time dealing with setbacks." The 62 year-old added that it was a problem that extended into sports beyond the NBA and pointed to the Internet as one of the problems. "I'm not sure if it's the technology or the instant gratification of being online…It creates unrealistic expectations."
At first it may seem like the ramblings of an out of touch Billionaire. But Sarver does bring up an interesting point.
Is the modern day millennial athlete as capable to withstand the pressure of pro sports as their predecessors?
Paul Dennis, who recently retired after a 20-year career with the Toronto Maple Leafs as the player development coach and mental skills coach and has a PHD in sports psychology, believes there is some merit in Sarver's critique. "I think there is definitely a problem we are seeing with all kinds of millennials," he says. "[But] I don't think that problem emanates with the technology, I think it is society in general—parents, teachers, coaches make these young people feel invincible it's all about me and then the technology reinforces that mindset that they develop at an early age" he said.
On some level, Sarver's comments make sense. Every generation blames the younger generation for what ills them; we see all circumstances through our own lens. This dynamic is no different today than it was for generation X or the baby boomers before them.
In 8th century BC, Greek poet Hesiod once said, "I see no hope for the future of our people if they are dependent on frivolous youth of today" even saying the present youth are "impatient of restraint."
The point is: No matter the era, there has always been the sentiment that youth is wasted on the young.
But millennial workplace expert and New York Times bestselling author Lindsey Pollak felt Sarver missed the mark. "Taking one act by one member of this generation and blaming it on 80 million people is absurd and pointless and will turn millions of members of this generation against this team and this owner. I just think it is infuriating and bad business," she said. After all, for every Johnny Manziel there are a dozen Kawhi Leonard's.
Whether or not you agree with Sarver's thesis, who wants their boss to trash them publicly? Needless to say, it isn't smart practice to insult your workforce. What player will want to play for Sarver instead of owners like Mark Cuban, Steve Ballmer, or Larry Tanenbaum who validate and empower their players?
Pollak believes that employers like Sarver need to change as their employees change. "One of the lessons that millennials have brought to the workplace is this idea that we can't have a one-size-fits-all approach to different people."
Many teams across all sports have paid notice to the changing workforce. The NBA champion Golden State Warriors, like many teams, utilize player-curated music playlists during practice.
The San Francisco 49ers in particular are an organization that has changed with the times. They provide their players digital playbooks and structure their meetings in 30-minute intervals with 10-minute intermissions in between so players can check their phones and recharge. In short, as the attention span of their players has changed, so have their practices.
The Oregon Ducks, meanwhile, refrain from screaming at players, as their studies show that millennials don't respond to a raised voice. Likewise, Pete Carroll and the Seattle Seahawks have decided to give positive reinforcement after both good and bad plays, focusing on effort not results.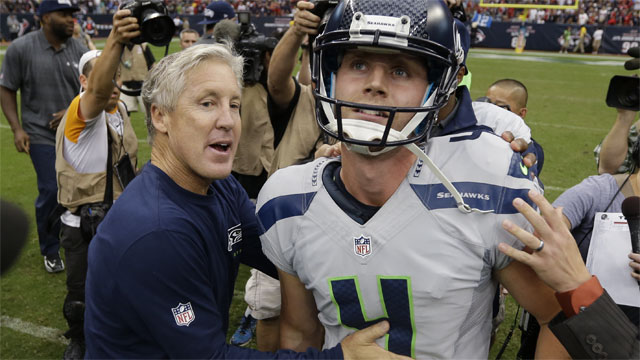 As Dennis points out, these concepts are not altogether new, recalling when Pat Quinn first took the helm of the Maple Leafs. "Many people thought he was a screamer and a yeller," he says. "I worked with eight coaches for the Leafs and he was the most open-minded and receptive and was willing to listen to the type of players he was receiving, which is why he won with juniors and professionals."
Call it soft, but these measures are in the best interest of both the team and player. "One expression we hear all the time is 'these players are assets.'," says Dennis, "So if you want to yell and scream knowing full well that it is going to depreciate your asset, you can do that. I don't think it's wise."
Sarver's assessment seems to fail to realize that his franchise and modern day businesses are based on the production of millennials. The new school and the old school have no choice but to converge, and could leave the current generation of athletes with a distinct advantage over their predecessors.
"The good parents and leaders use a mixture of both," says Carleton Ravens head coach Dave Smart, "and give these kids a better chance to succeed and a better experience than we ever had," he says.
As Brock Badgers head coach Charles Kissi puts it: "We can't just abandon them and say they are weaker than they used to be. We need to help them gain that resiliency and adapt if they don't have it."
They might be weaker by some measures, but the modern pro athlete has more power than ever. Today's athlete is a mini corporation with many people working for them. Part of the disconnect is the fact that a power broker who is calling the shots about their own personal brand may not yield power to someone else.
NBA Developmental League Coach of the Year Scott Morrison has learned from a master millennial communicator. "In our organization [Boston Celtics head coach] Brad Stevens sets the tone with his calm demeanor with the players, which I try and emulate. It's not just for millennials, it's for professional players. You can lose them pretty quick if you try and be a dictator, but they will respond if they believe you are working for them."
Pollak points out that athlete's preferences are different because their realities are different, "You can no longer dismiss them as loyal employees. This generation view themselves as free agents, with a brand and a twitter following."
The onus is on the current professional sports organizations to control what's not good about youth culture and harness what is good. Old school programs like the Duke Blue Devils and San Antonio Spurs have maintained constant success by constantly changing. Sarver's task is finding a way to harness the current culture and turn it into winning culture. That's called evolution.
And it starts with coaching.
Dennis thinks the mentality of coaches has to be the first shoe to drop. "Coaches would often say leave your problems at the locker room door. That doesn't work anymore. These athletes are facing more distractions than ever before. We can't fight that fact we need to embrace them and say what can I do to help," he said.
This is a window into why teams like Phoenix find dysfunction. It's a big reason why the Tampa Bay Lightning can't harness Jonathon Drouin and will likely give up before finding a solution, like the Boston Bruins did with Tyler Seguin before him.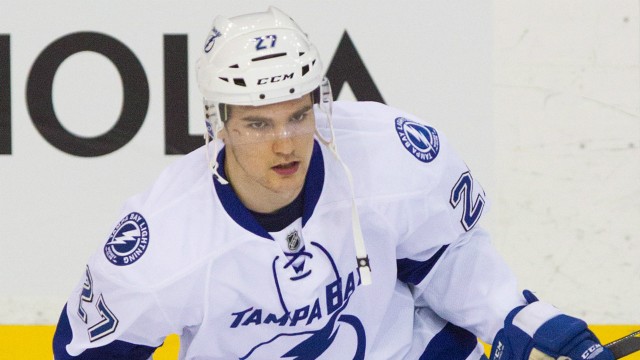 The Suns have had trouble reaching a player like Markieff Morris, who just might be the latest in a long line of talented malcontents. Is it a coincidence that millennial ballers Goran Dragic, Isaiah Thomas, and Marcus Morris all left Phoenix on bad terms? Surely his decision to sell draft picks, allow star players to leave via free agency, and fire the two top assistants to his lame duck coach might be as big a part of the Suns woes than the actions of any one player; it seems Sarver is exhibiting the exact same behaviour he is blaming millennials for.
We train, feed, clothe, and draw up plays for athletes differently then we did a generation ago. Wouldn't it reason we would communicate and create culture differently?
Dennis believes the solution is both the baby boomers and millennials meeting each other in the middle, "Both parties have to change. The organizations have to be open minded and adapt to the more single minded, narcissistic athlete that they are getting, and the athlete has to realize they are going to encounter disappointment and rough waters in order to become a champion. So what it requires is tremendous communication".
Ultimately, Sarver's comments hold validity—something has to change for the new age NBA workforce to reach its full potential. Sarver just hasn't realized the change has to come not just from Markieff Morris, but from himself.
"I think every manager or coach or owner has a decision to make," Pollak summarizes. "Are you going to do things the way they have always been done because that's how you were treated when you came up the ranks? Or are you going to do what's effective?"