At the risk of pointing out the obvious: No matter the sport, a game is not over until the final buzzer sounds.
In Sunday's Super Bowl, the Seahawks had a 10-point lead with eight minutes to play. No team in NFL history had come back from a fourth-quarter deficit of seven or more in the championship game.
The Patriots did just that.
---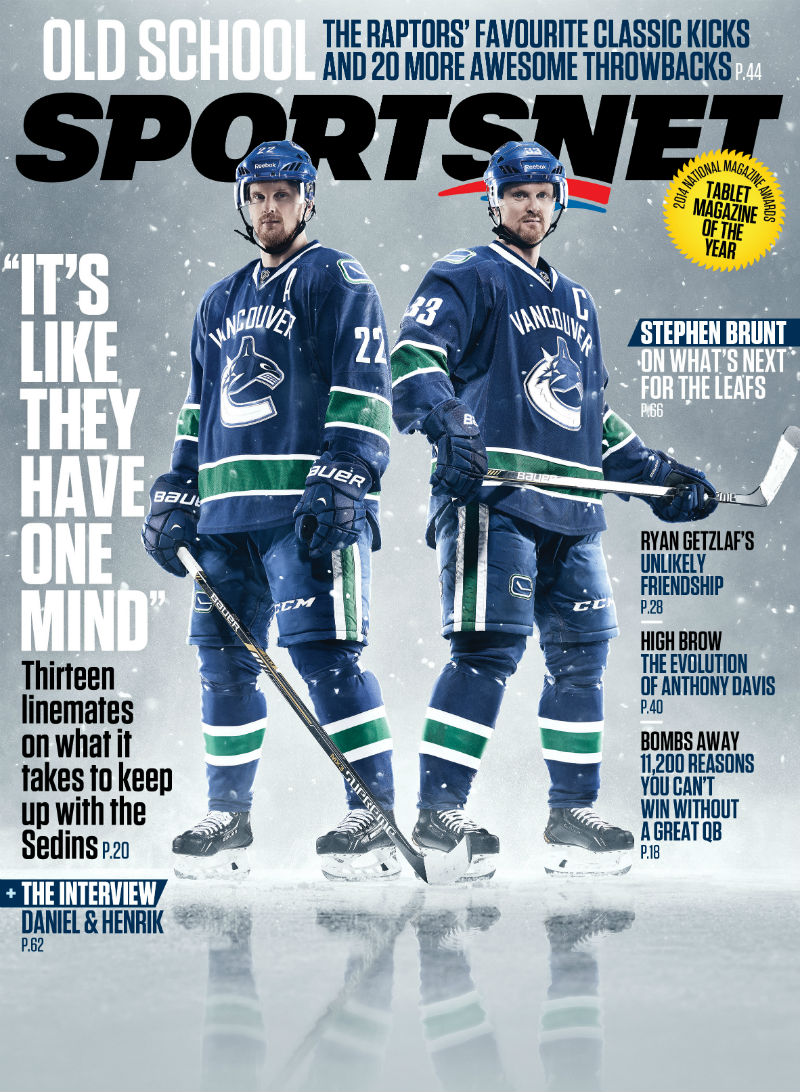 ATTENTION Rogers and Shaw customers.
Already enjoying Sportsnet ONE? Now
get access
to digital editions of Sportsnet magazine at no extra cost.
---
With two touchdowns in 5:53, New England took a four-point lead of their own. They changed history against the "Legion of Boom," Seattle's top-ranked defence, a unit many consider to be among the greatest of all time.
However, the game wasn't over yet.
Russell Wilson marched his team down the field in the final two minutes—thanks, in part, to a ridiculous Jermaine Kearse circus catch—and the Seahawks had a chance to win their second-straight title with mere seconds left. But we all know what happened after that.
On a much smaller scale, the Toronto Raptors have been on that up-and-down ride for three games now. Many lament that Dwane Casey's crew seems to have trouble, at times, burying their opponents. But the same critics refuse to acknowledge that the end result is the only one that truly matters. Worthy opponents aren't going to roll over. This is professional sports.
By the same token, it would have been easy for Milwaukee to fold-up the tent last night. The Bucks were missing a number of key players, including All Star-snub Brandon Knight, and they lost OJ Mayo to an ejection early in the contest. With only eight available guys, head coach Jason Kidd pressed the right buttons and guided his team to a wire-to-wire win.
It wasn't a cakewalk for Milwaukee, though. While Toronto was held to a measly 32 percent from the floor, the Raptors did dig their way out of a 15-point hole in the final quarter to tie the game at 75 with about 3:30 to play. The Bucks were held to only two points in more than 8:30, and scored just nine total in the fourth. But seven of those points came in the final three minutes. After seeing the lead evaporate, Milwaukee, undermanned as they were, closed the game on a 7-0 run to earn a much deserved victory.
The same thing happened to Toronto—with the script flipped—on both Friday and Saturday night. The Raptors built up big leads against the Nets and Wizards only to let their opponents get up off the mat. Jarrett Jack and Brook Lopez hounded Toronto on at Barclays Center, while John Wall and Bradley Beal tore up the floor in D.C. the next night. Yet both games resulted in victories for the Raptors.
So, who gets the credit and who takes the blame?
Do you criticize the team that won for blowing a lead, or give them credit for finding ways to execute in spite of showing major dents in the armor?
Or do you criticize the team that lost despite their glorious comeback attempt, because they never should have been in a position to be beaten so badly in the first place?
"That happens," said Bucks forward John Henson of Toronto's fourth-quarter comeback last night. "We had to figure out a way to win, and we did."
Added Kidd: "Toronto made a couple of baskets but no one panicked on our side, we just kept playing."
Which is exactly what Toronto did on Friday and Saturday. Nobody panicked.
The Raptors are good, not great. They're still learning, and even if they become a truly elite team, there will be nights like these, games like Toronto's last three. NBA basketball is an emotional roller coaster. Strap yourself in and enjoy the ride.