TORONTO – Anthony Bennett can play basketball. He can do things few people his size can do. He's got all the skills needed to play in a league where long-armed big men who can shoot, dribble, pass and run are at a premium. He has game.
The problem is in the NBA basketball is a job and playing is just one part of it. Those that succeed are not always the most talented but are almost universally the ones that can fight through obstacles both real and imagined.
Patrick Patterson has seen all kinds of players and personalities come through the league in his six seasons and apart from the fortunate few who have franchises built around them, those that last are often the first to figure out that working in professional basketball and being a basketball player are vastly different things.
"At the end of the day this is our job, it's how we put food on the table," said Patterson. "You're competing with other guys. Everyone's brotherhood and family and all of that, but even on your team, you're competing for a job. If you want the job, if you want to be on this team, if you want to get paid you've got to have that desire and that drive to want to do whatever it takes to make a team and have that role that you're comfortable with and playing and being successful."
Figuring out where he fits in that kind of environment is Bennett's next task in what has been a winding and frustrating road for an athlete skilled and dynamic enough to be taken first overall by the Cleveland Cavaliers in 2013 after one season of college basketball at UNLV.
Even after two disappointing seasons in the NBA Bennett still has game. He flashed his talent – often spectacularly – this past summer for the Canadian men's team in his first stream of steady playing time in almost two years after struggling to find playing time in his first two NBA seasons.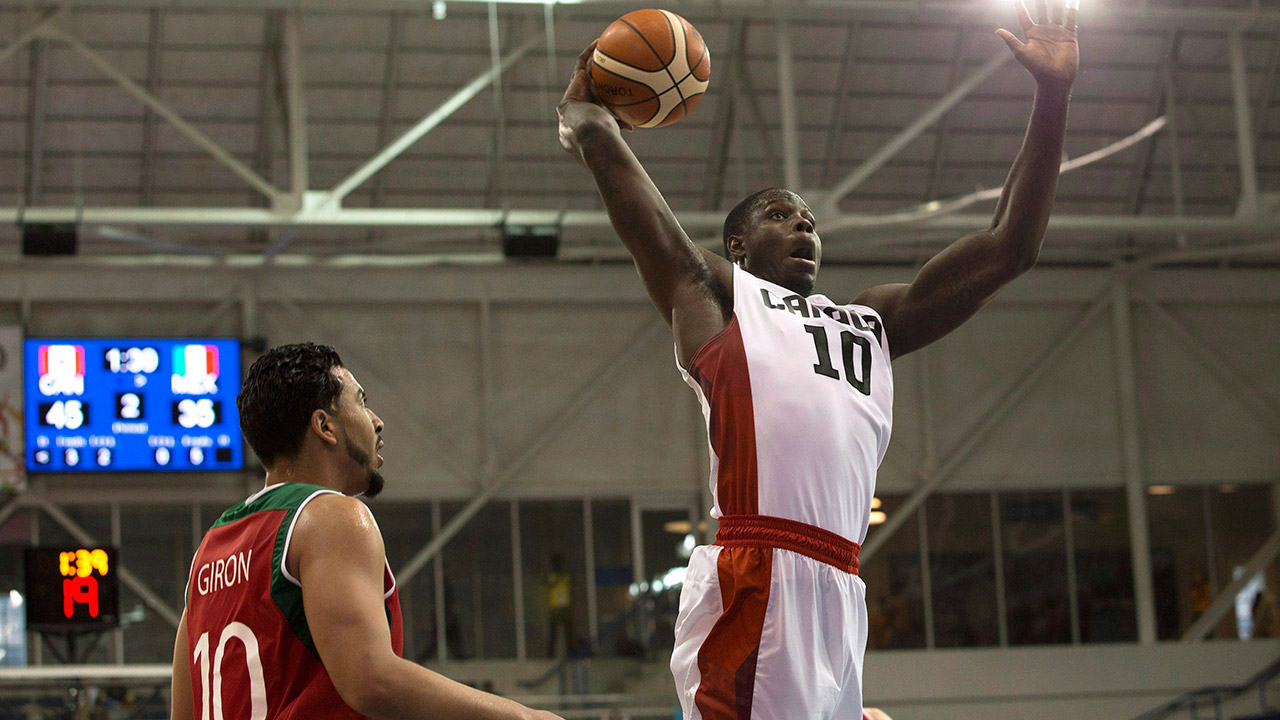 And if you just catch him working out, going through competitive drills before games and after practices, it's hard not to see the aggregation of physical tools – an almost sudden brand of quickness for someone his height, arms that never end, soft hands and top-end ball skills that argue on his behalf.
"The kid really has a chance [to be good]" said Raptors president and general manager Masai Ujiri on Tuesday. "The kid has a lot of talent."
Of course, Ujiri was speaking after he announced that he had waived the 22-year-old from Brampton, Ont., and replaced him on the Raptors roster with 29-year-old Jason Thompson, an eight-year NBA veteran – himself bought out by the Golden State Warriors – who is looked as an insurance policy at power forward for Toronto.
He had his first workout with the Raptors on Tuesday and is expected to be available when Toronto hosts the Utah Jazz at the ACC on Wednesday.
In effect the Raptors have given up on Bennett's considerable upside, settling for Thompson's steady veteran presence.
Ujiri prides himself on finding talent where others don't necessarily look, and in Bennett he believed he was getting a player that needed some care and nurturing, to reach the potential.
It just never worked. Bennett played in just 19 of the Raptors' 62 games, averaging just 4.4 minutes per game.
Bennett wasn't available for an interview – "Now is not a good time," his agent replied when asked – and Ujiri feels like he failed.
"It's always upsetting, it's the most difficult part of our jobs. It's the part I hate the most when you have to cut a young player," Ujiri said. "It demoralizes the player in some way or the other. It demoralizes all of us if we get cut or let go, that's the just the nature of those things. He's going to get another opportunity but it really should be an opportunity where he can play because he does deserve that and I think he'll show."
Ujiri and Raptors head coach Dwane Casey each took pains on Tuesday to explain that they bore some responsibility for the outcome.
The Raptors GM said he didn't expect the Raptors to be where they are – two games out of first place in the East – and thus in a situation where finding minutes that a young player can make mistakes and learn from is difficult. Casey said he felt like he could have done a better job finding minutes for him, but that has been true for all the young players at the bottom third of the Raptors' rotation.
"It was a difficult situation to put the kid in," said Ujiri. "First of all, [Luis] Scola shot right out, helping us and we had that record starting the season. Usually it's a tough situation to put a coach in, but Anthony is at that point where he needed to play. With Scola and Patrick it just got a little bit difficult and we needed to win games."
The challenge facing Bennett is that he's been through something like this three straight years now. Sure he was included in part of the trade that sent Andrew Wiggins to the Minnesota Timberwolves in exchange for Kevin Love, but the Cavaliers had little problem parting with Bennett, who struggled as a rookie recovering from his shoulder surgery in addition to his asthma issues, sleep apnea and concerns with his overall fitness.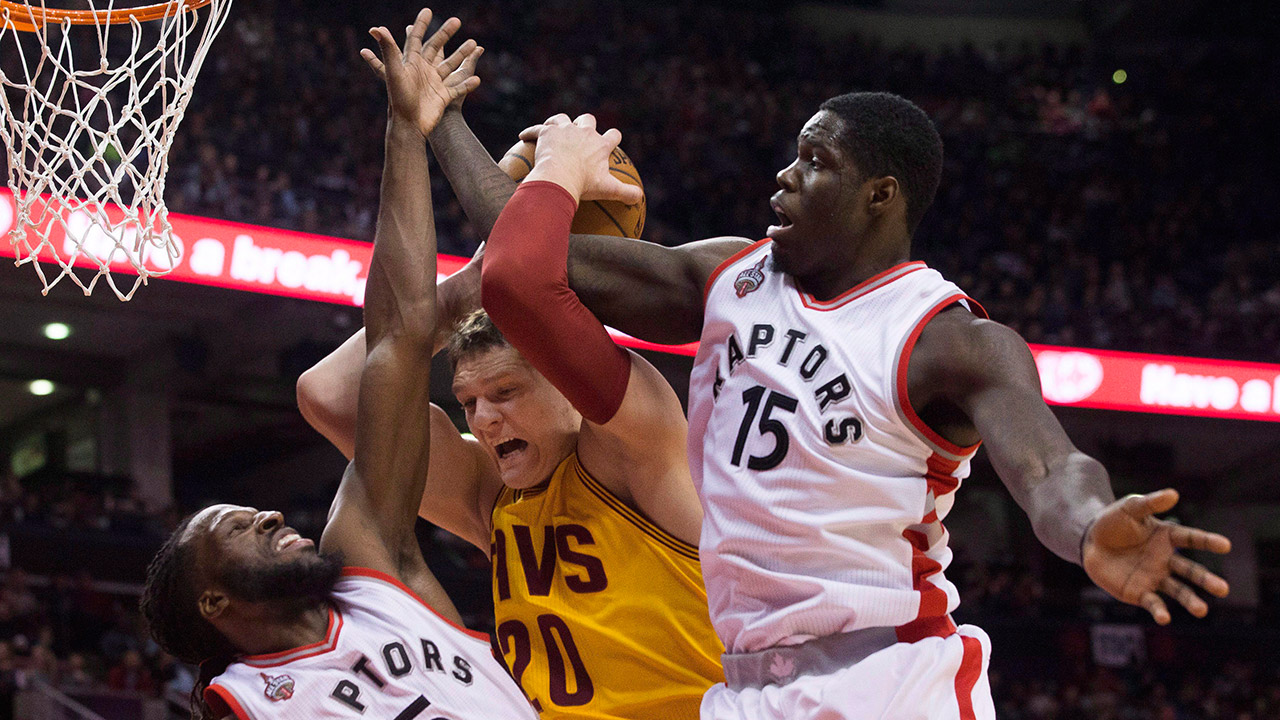 Even in Minnesota, on a young team with no expectation of winning, he wasn't able to earn the trust of the coaching staff as Wiggins, his national team teammate, went on to earn rookie-of-the-year honours. Bennett started just three games and played just 16 minutes on average for a team that won 19 games.
Coming home to Toronto to play for the Raptors was supposed to reinvigorate Bennett's career, but for the moment it may have done the opposite.
Minutes never materialized even after being praised for having a strong training camp and exhibition season. He didn't play the in the Raptors' season-opening win over the Indiana Pacers, got less than three minutes in the next two games and then didn't play in the next three.
He appeared in the next five games, playing an average of eight minutes and then his season was effectively over, at least as a Raptor, as he played in only 12 of the Raptors' next 47 games.
There is undoubtedly considerable frustration among those close to Bennett. Ujiri talked when signing him that there was a long runway in Toronto and in his mind he was no longer a failed No. 1 pick but a talented young player looking to develop as a professional. In the eyes of the Bennett camp he was never given the opportunity to develop and that Casey couldn't find it in himself to trust young players.
But Bennett needs to examine where he fell short too and put into context how difficult earning a spot in an NBA rotation actually is once the security blanket of a guaranteed contract is removed.
Did he do everything he could to prove his case? After all, with injuries to DeMarre Carroll, James Johnson and the struggles of Scola of late, it's not like the Raptors weren't open to having a floor-spacing wing player emerge and compete for minutes.
The other young players at the end of the Raptors' rotation have similarly struggled for playing time, but share one common thread: They have attacked assignments to the franchise's D-League team, Raptors 905, with vigour, universally putting up the kind of numbers that stand as proof that they've been working to stay fit, ready and improve their games.
Bennett? He didn't volunteer to take the drive to Mississauga until Dec. 20, after playing just five minutes in the Raptors' previous 19 games. Overall he shot just 33.9 per cent from the floor in six D-League games and twice left a game early with a sore back.
"He had a few minutes in the D-League, but he had a couple of times where he had injury issues," said Ujiri. "I wish those parts would have panned out where he would have played more there."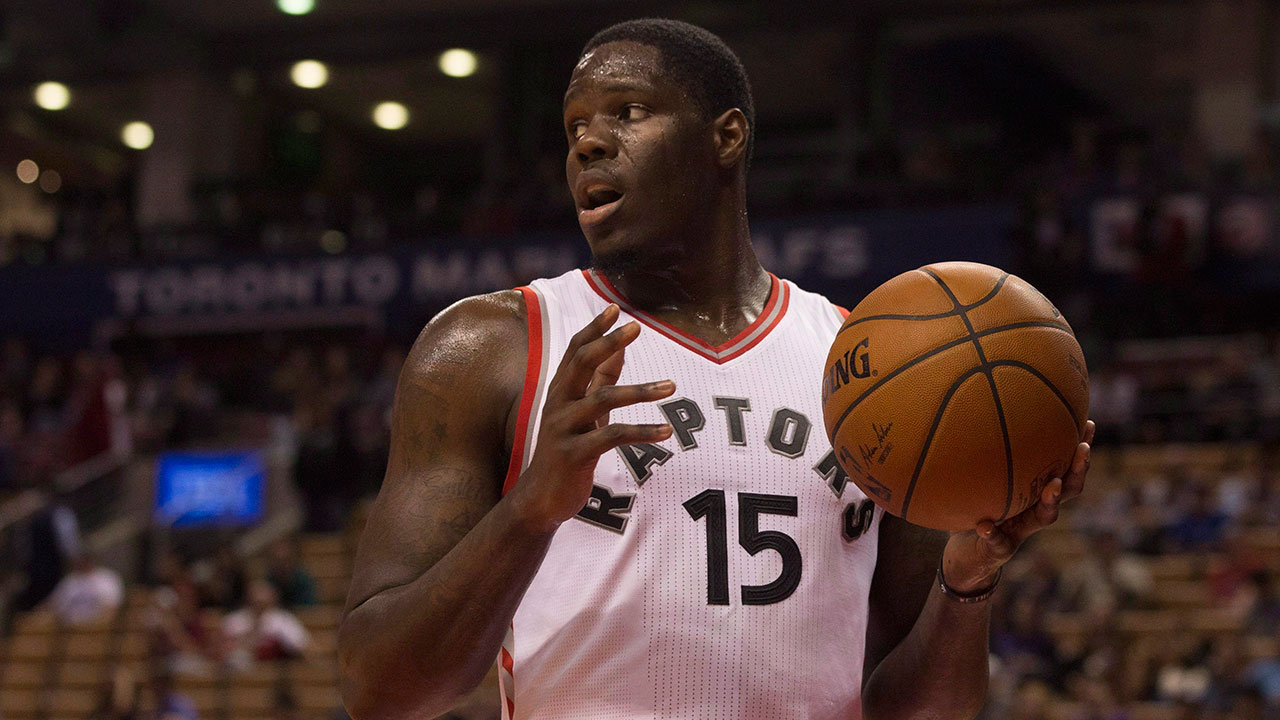 There is no question about Bennett's talent, and he gets high marks as a good person and a low-maintenance locker room presence, but as his NBA career teeters in the balance Bennett's most urgent task might be the need to recognize that he needs to seize his next NBA opportunity with both hands and not let go.
Resiliency is as important a skill in the NBA as a jump shot.
The league is full of talented players who took the long way around. Carroll was waived by Ujiri in Denver and three years later is in the first year of a four-year, $60-million contract.
Bennett's friend Cory Joseph struggled for years to find playing time with the San Antonio Spurs, but earned respect for asking to play in the D-League and a reputation for tirelessly and cheerfully working on his game, staying ready for when his opportunity would come.
Kyle Lowry fought through injuries, illnesses, clashes with coaches and three different organizations before making his mark with the Raptors.
Patterson was traded twice before finding his niche with Toronto. He learned the hard way that playing the game and working in basketball are two different things, something Bennett will need to figure out wherever his next stop takes him.
"It's difficult for guys that get bounced around that have high expectations out on them by other people and haven't necessarily lived up to those expectations," said Patterson. "It's tough to find that organization that has that faith in you and to be successful on that team and have that positive impact.
"It took myself Houston, then Sacramento and now I'm here. Some guys it takes a couple of days, some guys it takes a couple of years, some guys it takes even longer. Guys [that get bounced around] like that just have to look at their situation as a blessing in disguise and an opportunity to go play on a team that has faith in you and wants you to produce.
And then it's up to you."