The NBA trade deadline lived up to its must-see billing for Toronto Raptors fans, as Masai Ujiri acquired three-time all-star Marc Gasol from the Memphis Grizzlies with just over an hour to go before the 3 p.m. ET cutoff.
Twitter reacted as it always does: loudly.
Here are some of the finest instant-reactions from the biggest trade deadline blockbuster in Raptors' history.
The sixers put the east on notice and the bucks and raptors are responding https://t.co/EZukiHK1PG

— Matt (@safetyMatt96) February 7, 2019
But as is the case with all news, doubts also emerged in reaction to the trade.
And then there was the immediately obvious, but still enjoyable, variations on the Twitter joke pointing out the Raptors jumping the gun in announcing Valanciunas' return to the lineup.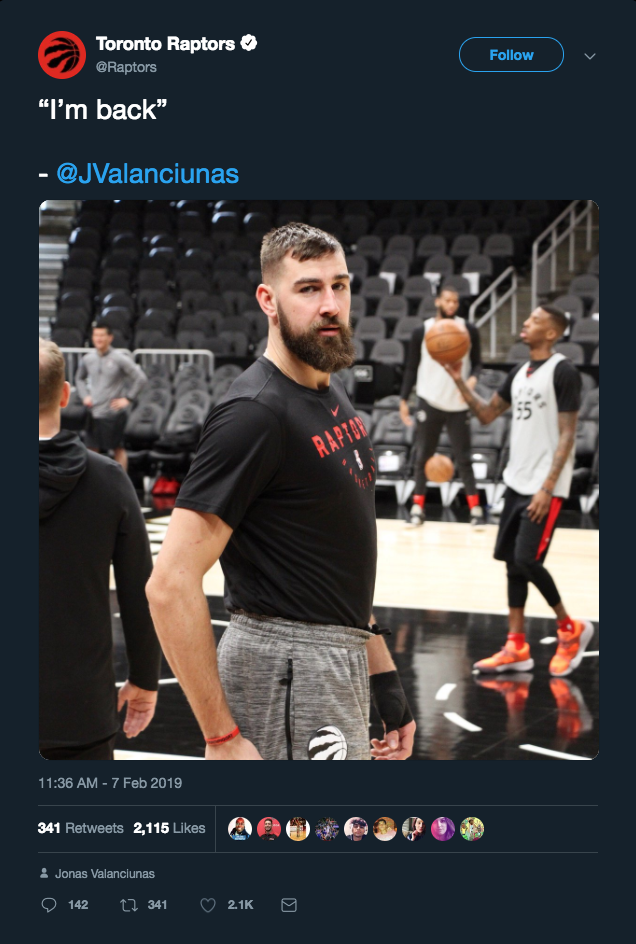 But no trade is just about who is coming in, it's also about who is leaving. And many fans were quick to voice their feelings about losing long-time Raptor, Valanciunas.
I am NOT ready for the Jonas Valanciunas "Thank you Toronto" post

— Sidra (@ByeGuys17) February 7, 2019