Thanks to losses the Charlotte Hornets and Boston Celtics suffered, the Toronto Raptors were able to clinch a playoff spot on Wednesday night, though based on the team's performance since Jan. 1, you probably wouldn't have known.
It's no secret that the Raptors have been struggling since the calendar flipped to 2015, particularly on the defensive end – a point most recently exhibited in the Raptors' loss to the Chicago Bulls on Wednesday.
Despite the Toronto's poor form in recent months, Raptors general manager Masai Ujiri believes his team's true identity is the squad that came red hot out of the gate.
"I think the real team is the team you saw at the beginning of the season," Ujiri told Bob McCown and Stephen Brunt on Sportsnet 590 the FAN's Prime Time Sports. "Are we as good as [24-7]? Maybe not. Are we as bad as losing 10 out of 12? No."
Additionally, despite the great expectations from the fan base to win a first-round series, Ujiri made a point to remind people that the team is still growing.
"We haven't done anything yet," Ujiri explained. "Yeah there was the hoopla of 'okay, we wen to the playoffs,' but we haven't done anything. These guys are actually young players learning to win. …
"We're learning to win and we're going to win. These guys, they're determined, they are fighting through it – I know coach [Dwane] Casey is fighting through it – and we'll figure out a way."
---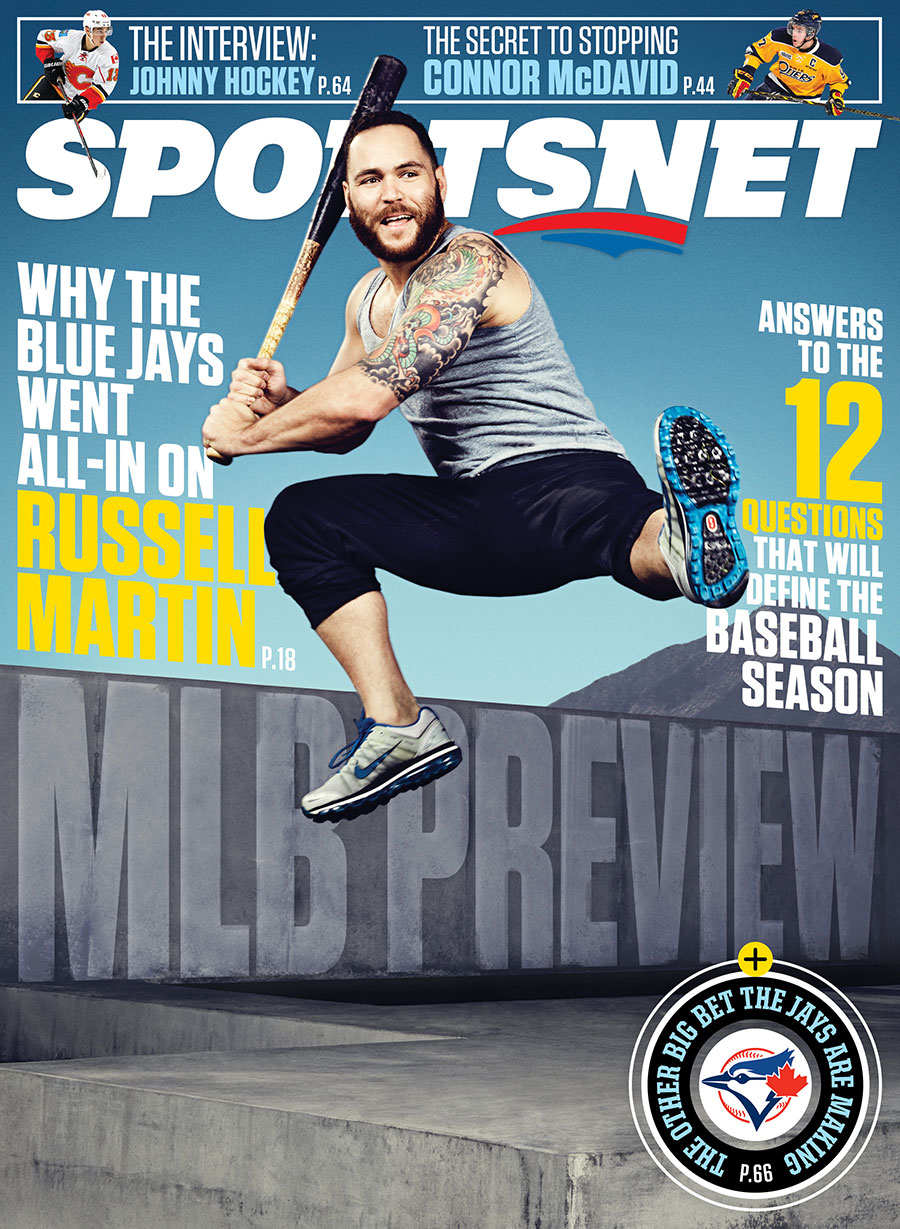 Sportsnet Magazine's MLB Preview: Why the Blue Jays went all in with Russell Martin, and answers to the 12 questions that will define the baseball season. Download it right now on your iOS or Android device, free to Sportsnet ONE subscribers.
---
Lastly when asked if he thought Raptors' injured all-star Kyle Lowry, who has played a total of 37 minutes over the past six games with back spasms, will be back at 100 percent, he responded very confidently.
"Yes he will. I trust that he will. … We have the best medical staff, we believe that Kyle Lowry is strong enough and will persevere with it and will get back on track."
The Raptors have already clinched a playoff spot but can also clinch their second straight Atlantic Division title with either a win or another Celtics loss.
Toronto has only 10 games left in the season and of those contests, including Friday's matchup with the Los Angeles Lakers at Air Canada Centre. Only one of those games will be against a team with a record above .500.