Fred VanVleet bet on himself and won. The Toronto Raptors have seemingly doubled down on their 59-win core and hope to keep winning too.
The Toronto Raptors controlled most of the cards in Fred VanVleet's free agency when they met with him in Chicago Friday morning, reaching a deal quickly and without drama – which is becoming a trademark.
As a restricted free agent, they had the right to match offers any team could make and because VanVleet was formerly an undrafted free agent with only two years experience, he fell under the so-called 'Gilbert Arenas Provision' of the Collective Bargaining Agreement. It meant no outside team could outbid them in Year 1 or 2 of a new deal.
If there is a podcasting odd couple, this might be it. Donnovan Bennett and JD Bunkis don't agree on much, but you'll agree this is the best Toronto Raptors podcast going.
The wild card was another team back-loading an offer that the Raptors couldn't match – the most Toronto could pay VanVleet was four years and $37-million – but in an environment where so many teams were financially hamstrung after two years of wild spending in the wake of new-found billions from the league's new TV deals, the list of teams that had the cap space and desire to spend big on a back-up point guard was short.
In the end, the feeling was the Phoenix Suns could potentially make the Raptors lives difficult but they chose to use most of their cap space to sign veteran wing Trevor Ariza to a reported one-year deal worth $15-million early Sunday morning.
Whether the Raptors used that knowledge as leverage isn't clear, but in signing the 24-year-old VanVleet to a two-year deal worth $18-million Raptors president Masai Ujiri stuck to a pattern: Pay handsomely on annual basis, remain very disciplined on term and don't pussyfoot around.
While the deal can't be announced officially until July 6, Ujiri's style has always been to come early and strong with an offer that proves his interest in the player.
'If you're going for a guy, you go for him and show them love from Day 1' – could well be described as his operating philosophy, one that carried the day in all of his recent free agent signings, from DeMar DeRozan to Kyle Lowry to Serge Ibaka.
But he doesn't give away the house, and in the VanVleet deal, as with the others mentioned, Ujiri has been surgical in keeping the Raptors options open. By keeping VanVleet's deal to two years he matches the contract windows extended to DeRozan (who has a player option for the 2020-21 season); Lowry, Ibaka and even C.J. Miles.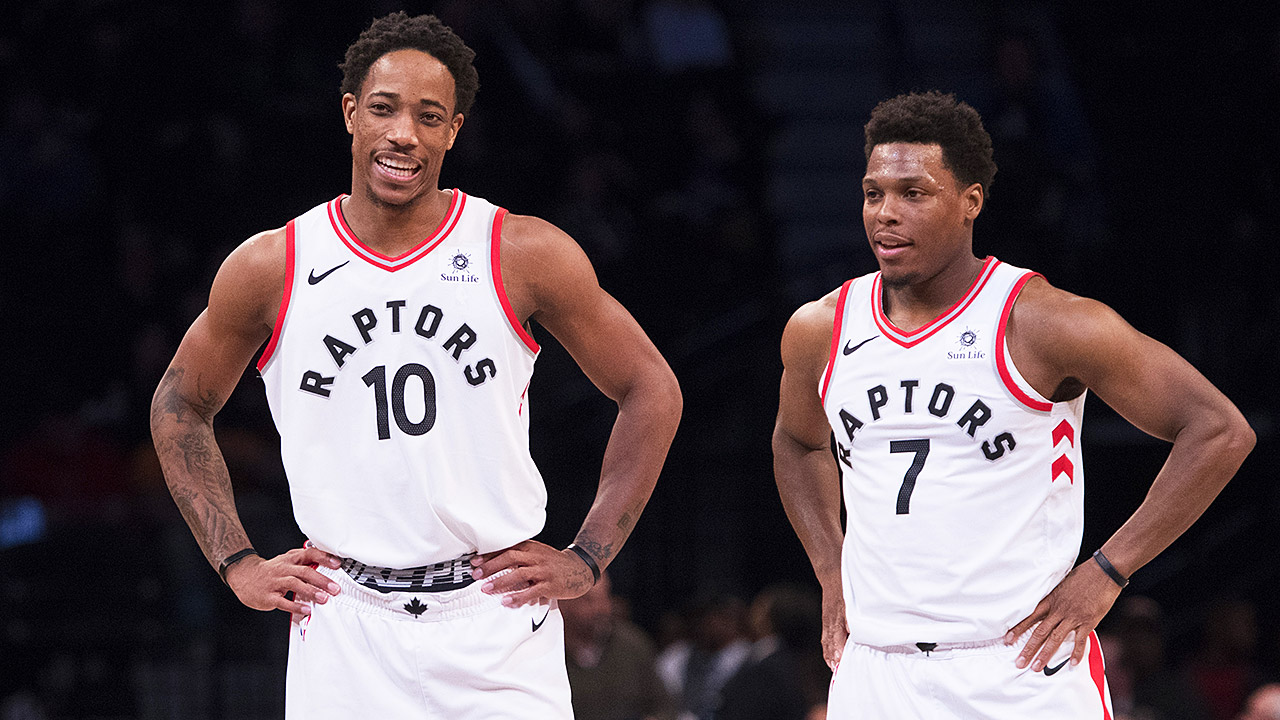 The benefit for VanVleet is a nearly seven-fold increase on the $1.3-million he earned last season, an opportunity to become an unrestricted free agent in summer of 2020 when the projections are the NBA salary cap will be $120-million, a significant jump from the 101.9-million teams had to spend this summer.
In addition, he gets to return to a role in which he has been hugely successful: the de facto bench boss for one of the NBA's most effective second units and a fourth-quarter closer alongside Raptor cornerstones DeRozan and Lowry.
It was a role that earned VanVleet third-place in the voting for the NBA's Sixth Man award and in which he provided leadership, clutch play, superb on-the-ball defense and elite three-point shooting – VanVleet was one of only six bench players to make at least one three per game (1.4) while shooting at least 40 per cent on them (41.4).
The signing does put pressure on the Raptors financially as with his contract on the books Toronto is a about $11-million over the luxury tax threshold, making them a tax-payer for the first time in Ujiri's tenure barring any other moves, none of which appear forthcoming at the moment.
The Raptors appear content to have the Top-11 members of their rotation back and under contract and even their lone significant move – the dismissal of head coach Dwane Casey – is smoothed over somewhat in that he was replaced by Nick Nurse who is entering his sixth year with the team.
They have proven that stability and continuity wins and they have shown in their deal with VanVleet that they are able to find unheralded talent – the Wichita State product was lured to the Raptors with a $50,000 training camp guarantee – help them develop and reward them when they do.
VanVleet bet on himself and won and the Raptors have bet on themselves and hope to be rewarded too, with an option to change directions rapidly at some point in the next couple of years.
It's the kind of progress that seemed unthinkable for the franchise in it's not-so-distant tumultuous past. It's not sexy and in the wake of their annual season-ending defeats to LeBron James and the Cleveland Cavaliers it's easy to overlook, but that doesn't make it any less worthy.