The Cleveland Cavaliers sent away nearly half their team Thursday in a bid to make the NBA Finals for the fourth straight year under the reign of LeBron James.
Desperate times call for desperate measures.
Might the Toronto Raptors respond by repatriating one of the greatest players in franchise history?
Anything seems possible now, even the return of Mr. Vince Carter in what would be the narrative to crush all narratives if – and we stress if – it was to actually happen.
Carter has been discussed internally by the Raptors, according to multiple sources, but only as one option among several. Adding Carter, or any other veteran likely to be waived or bought out in the coming weeks, is the only remaining option the Raptors have if they want to upgrade their roster after making no significant moves leading up to Thursday's 3 p.m. ET trade deadline.
Livestream the Raptors and other marquee NBA Playoffs matchups, including Games 2, 3 and 6 of the Raptors-Cavaliers series. Plus, get coverage of the NBA Finals, NBA Draft & NBA Awards.
It feels like the Raptors need to do something. They caught a break when the Eastern Conference-leading Boston Celtics stood pat at the deadline. But the third-place Cavaliers are now a better team – maybe much better – after a rapid-fire makeover over Thursday's lunch hour.
Out went a slew of underachievers, spare parts and salary cap ballast: Isaiah Thomas, Jae Crowder, Derrick Rose, Iman Shumpert and Channing Frye.
In came a younger, more athletic group that will cost Cavs owner Dan Gilbert some significant money but proves his commitment to winning while James is still in Cleveland. Are George Hill, Larry Nance Jr., Jordan Clarkson and Rodney Hood enough to pull Cleveland out of its tailspin?
"Interesting," said Raptors head coach Dwane Casey. "They changed almost half their roster. We'll see."
Making a rotation-altering trade always seemed a bit unlikely given various restrictions Raptors president Masai Ujiri was operating under – no first-round pick to trade until 2020; only able to take on $6-million in salary and the potential for long-term luxury tax issues.
But the Raptors do have a need for additional three-point shooting given the style of play they're committed to and some playoff experience might be welcome too. The Raptors rank sixth in the NBA in open threes created, but only 28th in the percentage of open looks converted.
According to NBA rules, players waived or bought out by March 1 are eligible to be roster players in the playoffs. Typically they can be acquired for minimal cost. The original team saves some money by buying them out below their contract value while the player gets made whole – or better – by their new team with the added bonus of having a chance to compete in the post-season.
If there is a podcasting odd couple, this might be it. Donnovan Bennett and JD Bunkis don't agree on much, but you'll agree this is the best Toronto Raptors podcast going.
NBA teams can always add a minimum salary but the Raptors can also offer their bi-annual exception (valued at about $3.3-million) to help attract a player. Toronto's decision to concede the Bruno Caboclo experiment was a failure and trade the 2014 first-round pick to Sacramento for Malachi Richardson, saves the club about $900,000 and gives the Raptors that much more wiggle room if needed.
That the trade market was – outside of the Cavs' moves – so turgid, means there are some potentially helpful names that the Raptors and several other contenders might consider.
Frye is an elite shooting big and a highly-respected locker-room presence with a championship ring who landed with the Los Angeles Lakers after the dust settled in Cleveland. He would offer the Raptors options as a floor-stretcher should Serge Ibaka falter.
Joe Johnson – traded from Utah to Sacramento – is not the player at age 37 he was when terrorizing the Raptors while with the Miami Heat and the Brooklyn Nets. But he offers savvy, a low-usage rate and the hope that his current numbers – he's shooting just 27 per cent from three in limited action in Utah – could improve in a different situation.
Marco Belinelli of Atlanta is only 31, can catch fire in a hurry and is a career 38 per cent three-point shooter. He could possibly be available too as a pending free agent on a Hawks team that is playing for the draft lottery.
But the most intriguing name of the bunch – at least from a Raptor fan's perspective — is Carter, the franchise's original superstar, long-time lightning rod and enduring icon who has morphed into a role player comfortable coming off the bench as he wraps up his 20th NBA season.
There's no reason to expect he wouldn't be open to an opportunity if became available. Carter made the idea of reconnecting with the first franchise he played for quite clear when he was in Toronto with Sacramento in December.
"Whether it's (a) one day (contract) or something, it'll happen," Carter said then about the potential of a Raptors reunion in some shape or form. "It's supposed to happen I think. I can say that now. I've had a lot of people say it's supposed to happen, so now I guess I have to believe it"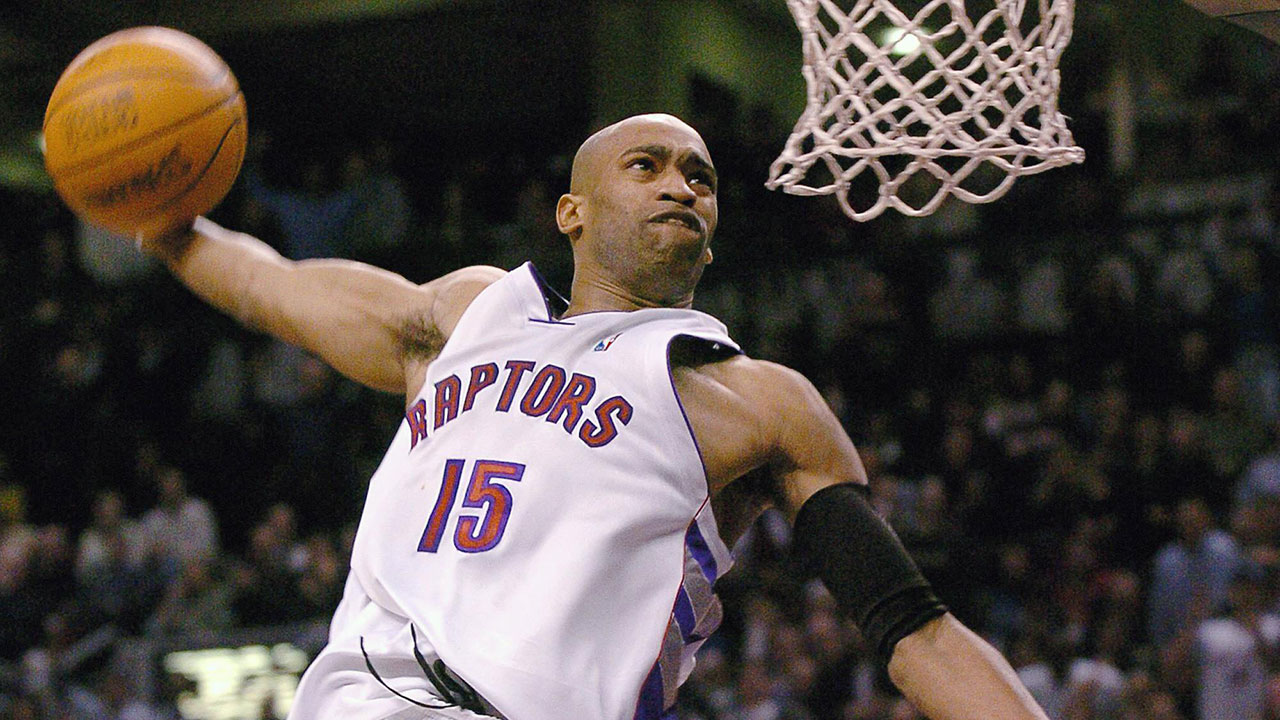 At first glance Carter would hardly seem like the answer. He's averaging just five points a game on 39-per-cent shooting — although he's converting a respectable 36 per cent of his long-range attempts — while playing 16.6 minutes for the woeful Kings.
But look a little deeper and there are some interesting nuggets: Carter has played 10 games this season with three or more day's rest. And a well-rested Carter is still pretty potent as he's averaging 9.4 points in 20 minutes a game while shooting 59 per cent from three (19-of-34) and 50 per cent from two.
Another interesting consideration?
Carter started six games for the Memphis Grizzlies in the first-round of the playoffs a year ago and seemed rejuvenated after a desultory regular season. During that series he shot 40-per-cent from three while playing 32 minutes a game, helping him earn the one-year, $8-million deal he's on now.
The Raptors have consulted some of their veterans about how they might feel – hypothetically – about the inevitable attention Carter's return would generate.
The feedback has been positive, according to multiple sources.
"Whatever makes us better," one player said.
What would actually make the Raptors better is not an insignificant question. Toronto is the only team in the NBA ranked in the top-four both offensively and defensively. They sit in second place in the conference with two games in hand (before play Thursday) and blew out first-place Boston on Tuesday. They have a rotation that runs 11 and 12 deep at times – Boston's Kyrie Irving said the Raptors bench was the best in the league – and minutes are at a premium as it is.
The status quo has served the Raptors well this year, which doesn't mean adding the right veteran couldn't help Toronto win a key game or two down the stretch, or turn a playoff series in the post-season.
Who that player turns out to be – Vince Carter or anyone else – is the next move the Raptors need to consider after staying quiet at the trade deadline.