Good news for Canadian hoops fans: A new professional league is looking fill those hardwood cravings you're bound to get during the summertime.
The Canadian Elite Basketball League (CEBL) was announced Wednesday and promises to be a coast-to-coast professional basketball offering that will run during the spring and summer months in order to "take advantage of an under-saturated summer basketball landscape."
No teams have been announced, yet but according to a statement the league says that it has already received bids from more than eight cities from across the nation's top 50 municipalities and that the bids will be assessed to see if they meet the new league's ownership standards over the next 60-90 days.
Additionally, the CEBL will operate using FIBA rules, so expect to see zone defence played when the league launches on a yet-to-be-determined date.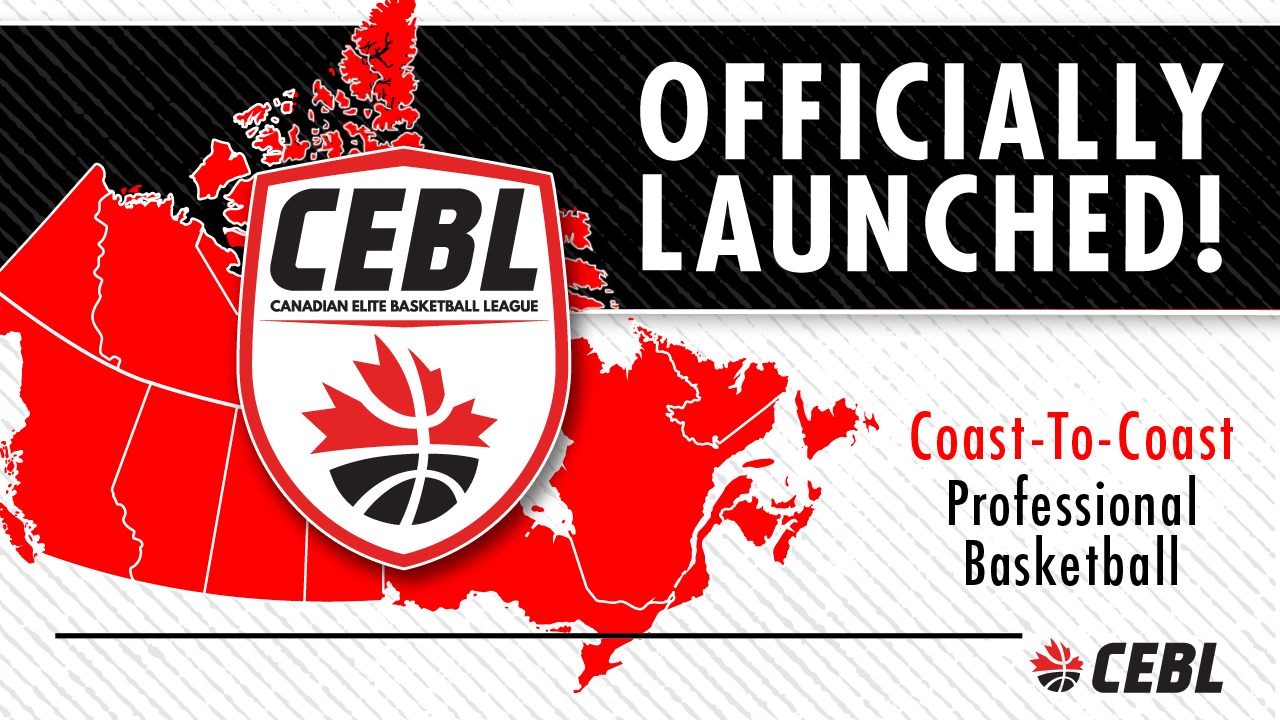 The CEBL's promise of making this new league one that runs coast-to-coast seems bold and ambitious. Spanning over 9.8 million square-kilometres, this country isn't exactly small, and travel from British Columbia to Prince Edward Island doesn't come cheap.
To this brave new endeavour's credit, it appears up for the challenge.
"The CEBL will be operating in markets across a broad geographic landscape," A league spokesperson wrote Sportsnet in an email. "It will be necessary to travel by air for many CEBL events.
"The standard (as seen in most professional leagues) will be that teams play divisional opponents more so than teams following outside of their division. The CEBL will follow this standard and will travel by Coach when it is appropriate. However, we look forward to having teams from the west and east coasts of Canada compete on a regular basis."
Another hurdle the CEBL will potentially have to face is competition within its own borders as it appears to have positioned itself as a competitor to the National Basketball League of Canada (NBLC), a pro Canadian league that launched in 2011 that currently features 10 teams all based out of Ontario and the Maritime provinces.
Because of when the CEBL is positioning itself to play, however, the league doesn't think there will be much of an issue competing with the NBLC, which plays from November to early April.
"The CEBL strongly believes that there is ample room for added high-level, professional basketball entertainment in Canada," the spokesperson wrote.
This sentiment is mirrored by the NBLC, whose deputy commissioner, Audley Stephenson, is welcoming of the CEBL.
"At the end of the day it's another opportunity for the sport of basketball to grow," Stephenson said over the phone. "So we're absolutely excited to have another avenue, especially from the perspective of giving our Canadian players a chance to play. You look at when they play in the spring and summer months, a lot of our Canadian guys come home and either come home to train or work out and there's a lot of summer pro-am leagues that take place and a lot of our guys participate in those.
"But now, when you come home, you can still keep playing. So I think that's quite exciting in terms of an opportunity."
Stephenson said the two sides haven't formally met with each other yet, but that will likely change because, as it stands now, the CEBL is the only pro basketball league in Western Canada, though that could eventually change.
"For us, what we've been looking at, we have had interest and have had talks of potential partners out there and [are] confident that we will get out there eventually," Stephenson said.
That doesn't appear to be any time in the near future, however, while it looks like we'll find out about a western Canadian pro hoops team within about two to three months.
Although the details are vague, more pro basketball coming to the country isn't a bad thing. Canadian hoopers should be on the lookout for this forthcoming league.