The CFL's rules committee attempted a pass this week—trying to improve the watchability of their game—but it fell short. The changes would make a lot more sense if they were in conjunction with making offensive pass interference reviewable, or if they were more focused on addressing rules that had become actual problems.
Don't get me wrong—I love the fact that on punt plays a five-yard no-yards penalty can now be tacked on at the end of a return. Special teams' coaches were coaching their cover men to encroach the five-yard halo provided to returners. It was a calculated decision to give up five yards from the spot of the foul after the penalty is enforced rather than giving up a potential six points if one of the league's talented returners got loose. In other words, coaches outsmarted the rule's deterrent. Now they'll have to think twice about encroaching. Real issue, real solution.
This is why all rules changes have to be looked at through the lens of incentive. CFL coaches are weighing cost benefit with every choice. The extra-point kick being moved back—from the 12-yard line to the 32—and the two-point convert being moved up was done in the hopes of adding incentive for coaches to go for two.
During the 2014 season, 99.4 percent of extra-point kicks were executed successfully while field-goal attempts from between 31 and 33 yards went through the uprights 81 percent of the time.
Is that difference enough to curtail risk-averse behaviour? Probably not. Remember, in the CFL game going for field goals is a tough choice because a miss can be compounded by a return for a TD. The decision to kick a 30+-yard extra point is much easier than kicking a field goal of the same distance because the stakes aren't as high.
Add to that the fact that 81 percent isn't a true metric when predicting "new extra point" success rates. Extra points will be kicked from the middle—not the wide hashmark the ball could be spotted on for a FG. Also, since there is no threat for a return, kickers don't have to worry about drilling the ball through the end zone in case of a miss. Depending on which kicker you ask, that should improve the percentage of long extra points that are completed by another five to 10 percent.
---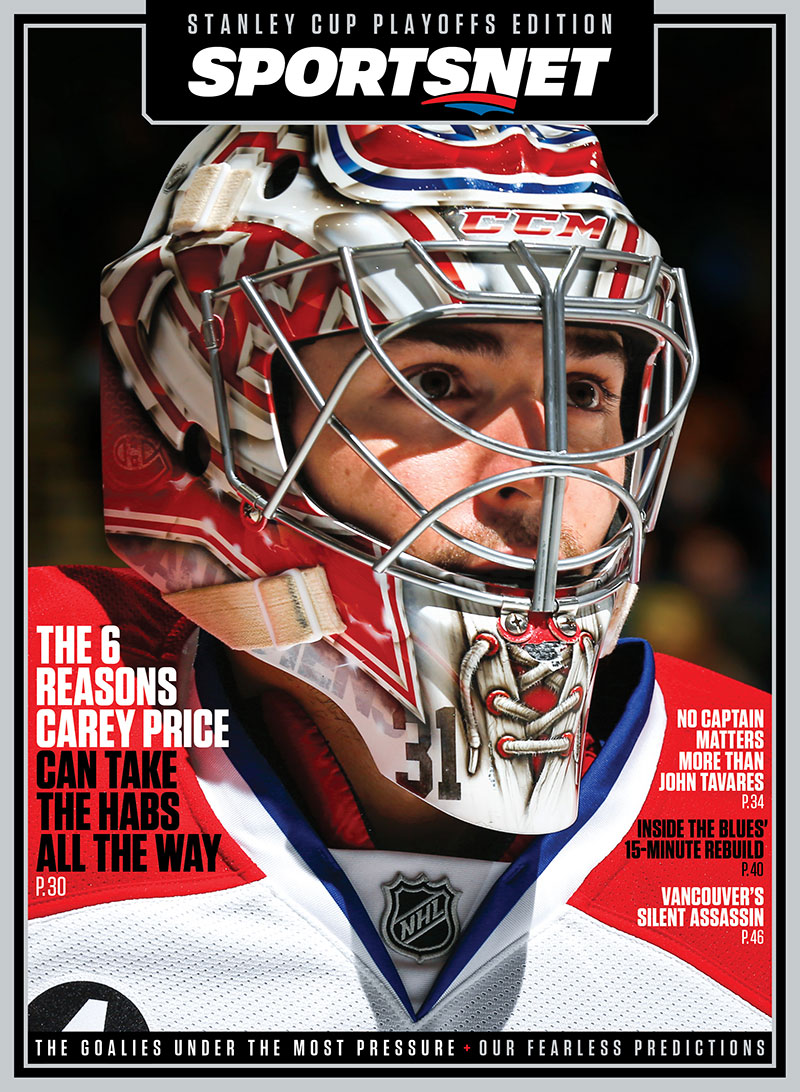 Sportsnet Magazine Stanley Cup Playoffs
Edition: The six reasons why Carey Price can take the Montreal Canadiens all the way. Download it right now on your iOS or Android device, free to Sportsnet ONE subscribers.
---
The move from the five- to the three-yard line for two-point converts probably won't change behaviour drastically either. Sure, going for two from two yards closer makes running more viable, but far from optimal. When you need three yards in the CFL, that's a throwing down no matter where you are on the field, so teams will continue to throw on two-point converts—just with a little less vertical space to play with.
A season ago, only seven two-point converts were successful. How high do you think that number's going to climb with two courtesy yards?
As I've said in regard to the NFL's extra-point proposals, you should either get rid of the extra point altogether or leave it alone. Trying to augment it to persuade coaches not to kick is wasted effort.
The most controversial rule change involves downfield defensive contact. The new emphasis cracks down on defensive players contacting receivers after five yards and stipulates that neither the offensive nor defensive player can initiate contact.
For refs it will be a judgement call deciphering what contact is incidental and what contact is prohibitive. Remember both the offensive player and the defender have equal right to make a play on the ball. That's why DBs whip their head around and try to locate the ball at the last second to exemplify to officials their contact is permissible, as they are interested in making a play on the ball.
The CFL made strides last year making defensive pass interference reviewable—something Bill Belichick has lobbied for in the NFL for years. Yet with more scrutiny on defenders than ever, why did the board of governors turn down the rules committee's proposal to make offensive pass interference reviewable? Shouldn't the offence have the same burden of proof if you are trying to clean up down-field clutching and grabbing?
This underscores the fact that all seven rule changes were made in favour of the offence. In the new world of the CFL rules, all players aren't created equal and all infractions aren't reviewed the same.
To exploit this inequity, teams will staff their rosters with big receivers yet have to play five cornerback-like athletes who can play man-to-man in space. David vs. Goliath in the slot will be the unintended consequence.
Would we even be talking about scoring being down if Darian Durant, Ricky Ray, Travis Lulay and Zach Collaros all weren't hurt last year? Let's not over-legislate due to an anomaly. Nobody would complain about injecting scoring in the game. However, if it costs a fair playing field on both sides of the ball, I'll pass.