EDMONTON — If anyone understands the quandary Bo Levi Mitchell is facing, it's Jeff Garcia.
Twenty years ago, Garcia was in Mitchell's red-and-white shoes. A dominant force in the CFL who was overlooked by the NFL because of his size, Garcia capped a 1998 Grey Cup MVP performance with the Calgary Stampeders by signing with the San Francisco 49ers. He was 29.
The next season, he replaced injured starter Steve Young to kick-start a Cinderella run that saw the four-time CFL all-star turn into a four-time Pro Bowler.
Garcia firmly believes Mitchell is capable of making a similar jump during the off-season if the pending free agent so desires. At that point, Mitchell would also be 29.
"I know when I was talking to him on Labour Day he said there were NFL teams expressing interest in signing him in the off-season," said Garcia, who has become a good friend and mentor to Mitchell since they spent the 2014 off-season working out together. "He has to look at what's best for him and his family and life. Growing up in the U.S. you have the dream of playing pro in the NFL.
"He has made his mark in the CFL and succeeded in so many ways, and has had such a great career in Calgary. But if the door opens for him even a tiny crack I think it's something he has to seriously consider."
He most certainly will.
On the eve of his fifth Grey Cup appearance, Mitchell's primary focus is erasing two consecutive Grey Cup losses by building on a CFL legacy that's extremely important to him.
A former Grey Cup MVP who just earned his second Most Outstanding Player nod, Mitchell's life as a pro has revolved around striving to be a CFL legend. That, and his deep resentment for being snubbed by the NFL, is what drove him to forego potential NFL opportunities when he signed a four-year extension with the Stamps in 2014.
"I've told (Stampeders coach) Dave (Dickenson) I want to be the greatest that ever played, not only on this team but in this league — I really can't do that leaving," said Mitchell, who has led his Stamps to a 67-15-2 record — by far the best start in CFL lore — including a 13-5 mark this year.
"Jeff is a guy I've talked to about it in the past, even before I signed my last contract four years ago. I've also talked to Dave about it. Dave loved that he made that jump. He's glad he did, but at the same time he wonders what he could have done out here for the two years he was gone.
"Everybody is different. For every Jeff Garcia there's a Henry Burris and guys that didn't get the fair shot they should have. You never know."
A win Sunday over the Ottawa Redblacks at Commonwealth Stadium would certainly bolster whatever interest lies south of the border. He knows that, which only adds to the tremendous pressure he's shouldering to ensure the Stamps aren't referred to as the CFL's Buffalo Bills.
Similar in stature to the six-foot-one Garcia, the six-foot-two, 198-pound Mitchell plays a significantly different style than Garcia, which is the main reason why critics suggest Mitchell couldn't make the jump.
Garcia, now a TV analyst with NBC Sports Bay Area for 49ers games, disagrees.
"I don't think the fact that he's not a runner hurts him — I think he has the skill-set that translates to the NFL," said Garcia, an aggressive scrambler who wore jerseys for eight NFL teams and was just named as a nominee for the NFL's Hall of Fame Class of 2019.
"When you look at his ability to process the information and make good decisions and make good throws and catchable balls, they are all positives. I think he has enough agility and mobility to extend plays to buy time."
It's just not something he relies upon.
"I see Bo much like what a Drew Brees is — a guy who plays in the pocket, not a scrambler, but has great perception and knowledge and studies the game and can make decisions quickly. If I'm Bo, that's the guy I'm trying to emulate. Bo is like me, he's not going to wow you with his size. It comes down to decision-making and accuracy."
Like Garcia and Burris, Dickenson also parlayed a brilliant CFL start in Calgary into an NFL shot that saw him spend two seasons holding clipboards in San Diego (behind Doug Flutie and Brees at one point), Seattle, Miami and Detroit.
However, he never ascended higher than third on the depth chart or found himself in a situation where opportunity presented itself like it did for Garcia.
As Garcia is the first to point out, choosing the right situation is key to making the decision to jump. Garcia said he worked out for five NFL teams that year before Miami and San Francisco made him offers.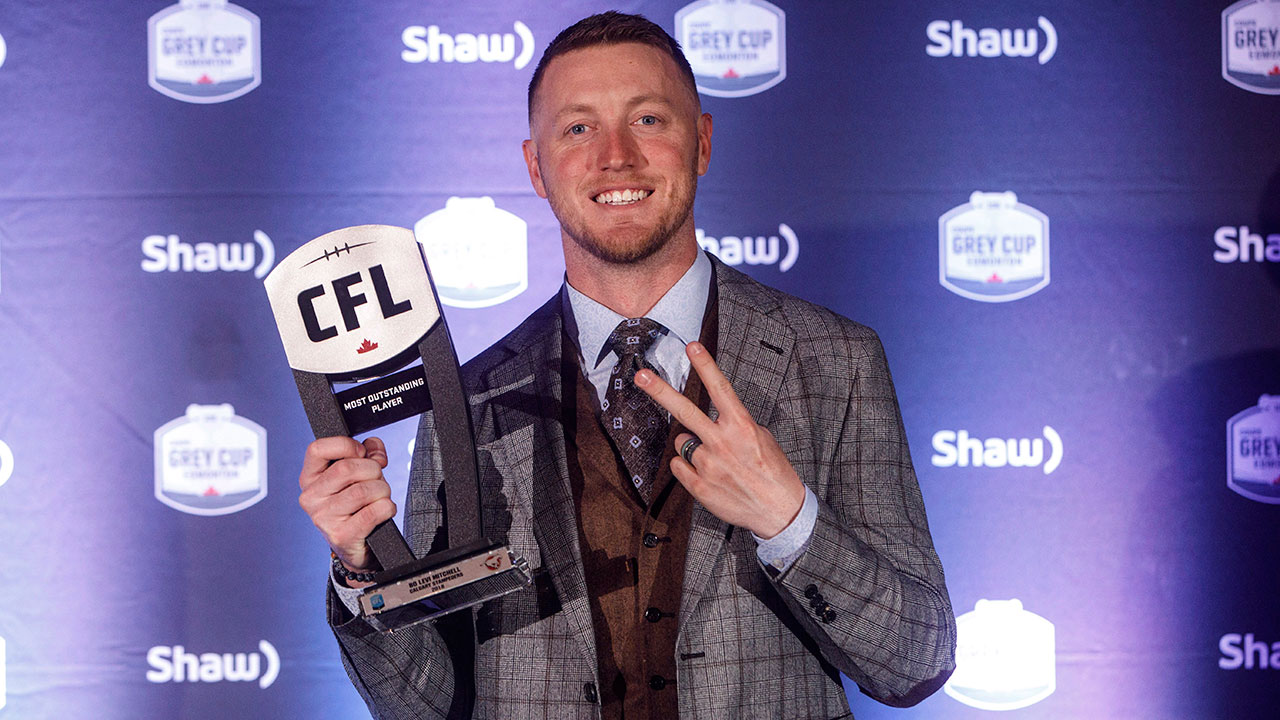 "At the time, both had Hall of Fame quarterbacks — Dan Marino and Steve Young — and when I compared myself, I was more of a Young guy," said Garcia, 48, who has four children with his wife, former Playboy Playmate of the Year, Carmella DeCesare.
"Going to Miami would have been to back up more of a pocket passer and the system was built for him. It wouldn't have been as a good a fit for me."
San Francisco also made more sense as it was a homecoming of sorts for the native of Gilroy, Calif., whose father also had a relationship with 49ers architect Bill Walsh. He felt with Walsh in his corner, he'd get a legitimate shot at making the team.
Bo would need to feel comfortable that he isn't simply a depth signing if he is to forego the cushy setup he has in Calgary, where he has his own radio show, is active in the community and is a household name.
He said he's held off extending his stay in Calgary due to the league's CBA uncertainty moving forward. The NFL's interest has also played a role.
"It's going to be a difficult decision because I know how much he loves the CFL and Calgary," said Garcia, who still touches base with Mitchell to offer up observations of his game from time to time.
"I'm sure what he's been able to do statistically and get to the Grey Cup so many times there is that sort of talk about his legacy, and maybe that is a driving force in terms of his decision is concerned. But he always wants to challenge himself and wants to know if he's capable of playing down south. Let's be honest, the CFL will be there for Bo if it doesn't work out in the NFL. He will always have a home to go back to.
"But you can't go through life always wondering, 'What if?' That will be the major question he'll have to wrestle with if he has the opportunity to give it a shot."