You know what's coming.
Back in 1948, the Calgary Stampeders qualified for the first time to represent Western Canada in the Grey Cup game. They would meet the Ottawa Rough Riders, an honour which required making the long trek east to Toronto's Varsity Stadium. Fritzy Hanson and his Winnipeg teammates had finally ended years of western futility by upsetting the mighty Hamilton Tigers in 1935, but even in those post-War years the visitors from afar still carried the burden of underdogs.
The Calgarians, though, weren't at all intimidated on or off the field, and weren't at all interested in genuflecting to the Big Smoke. They invaded the downtown, arriving at Union Station in their own special train complete with a well-patronized bar car, a dedicated square-dancing car, and a baggage car set aside for the horses. That first night, one of those noble beasts would be ridden into the lobby of the Royal York Hotel, then among the tallest and grandest buildings in all of the British Commonwealth.
In that moment a simple football game became something else entirely, a festival of pancake breakfasts, street gatherings and boozy bonhomie – even in a city with restrictive blue laws, where buying alcohol required filling out a form and receiving, as though shameful, a bottle wrapped in plain brown paper. (Oh, and the Stamps won 12-7, capping an undefeated season. Apparently the train ride home was even better….)
This Sunday, the Stampeders play the Toronto Argonauts in Ottawa in the 105th Grey Cup game, and sometime before kick-off there will be an indoor equine trespasser. Bet on it.
It is good to have a rich past. It is good to have a championship game that wasn't born as a marketing concept or invented in a boardroom. It is good to have a sport that, beginning with its very origins, is rooted in its homeland.
But for the Canadian Football League, that vast and colourful history can sometimes also be a straightjacket.
Once upon a time, school children snuck transistor radios into classrooms to listen to World Series games, but who pretends it's like that now? Once upon a time, the world came to a standstill when the heavyweight boxing title was on the line. Once upon a time, the Grey Cup game was a cultural given, an undeniable fact of Canadian life, a moment when house parties were held, colours worn, when the country's football loyalties could be divided down the middle and everyone had a rooting interest.
Exactly when that stopped being universally true, when the larger sports marketplace fragmented and CFL hotbeds became more isolated, is hard to pinpoint exactly, but it happened. And while there's no arguing the fact that the Grey Cup still matters, that it still draws a huge television audience, that it still attracts fans who might not watch another game all season, perhaps it's time to stop looking at it as a touchstone, to stop making every Grey Cup week a time to find nostalgia and comfort in how some things never change – or find panic in how they're all coming apart – and see it for what it is in the 21st Century.
One of the people who best understands that is the new commissioner of the CFL, Randy Ambrosie, who in a few short months on the job has shown himself to be exactly the kind of sleeves-rolled-up visionary that the game has so desperately needed. Ambrosie is from Winnipeg and played in the league, so is absolutely conversant in both its history and lore and its on-field product. He has already shown a willingness to buck conventional wisdom and to improvise – Ambrosie won the love of CFL fans this season for making some common-sense tweaks to the rules in mid-season. At a time when the influence of two of the league's long-time power brokers, B.C. Lions' owner David Braley and Montreal Alouettes' owner Robert Wettenhall, is waning, the new commissioner may have more of an opportunity than his predecessors to actually set the league's course.
The Jeff Blair Show - November 16 - 11am
November 16 2017
Beyond that, he may succeed because he has a contemporary approach to the business challenge that lies ahead. He is not the curator of the Museum of Canadian Football. He understands that no one buys tickets out of a feeling of obligation. The CFL is but one sports/entertainment option in a marketplace full of them, where pretty much every game from every league anywhere on the planet is available in Halifax or Hamilton or Regina at the push of a button, and it is competing for attention in a world where attending live sporting events, whatever the game, is more than ever a take-it-or-leave-it proposition (consider all of those empty seats in NFL stadiums….).
The much smaller, much more contained world in which the Grey Cup evolved into its mythic form is long gone. To compete, the CFL doesn't have to chuck all of those memories of Fog Bowls and Mud Bowls and horses in hotel lobbies, but it also has to get beyond the comfortable assumption that that's enough.
The league is remarkably strong in the province of Saskatchewan – if the publicly owned Roughriders were for sale to a private owner, they'd be worth more than the rest of the teams in the league combined. Its teams in Alberta and in Winnipeg are solid and its newest franchise in Ottawa, under the guidance of owner Jeff Hunt, is a model of how you can return to a market with an NHL team, in which CFL teams twice died before, and build something fresh and vibrant with a new, younger fan base.
The flip side, of course, are the country's three major markets. The Lions desperately need new ownership. The Alouettes are no longer in fashion. The Tiger-Cats have a chance in a city that's feeling its oats right now, but have had a hard trouble getting out of their own way. And the Argonauts, who might well bring the old mug back to Toronto on Sunday, despite the move to BMO Field, despite wealthy, stable ownership, have fallen out of the city's larger sports conversation, now fifth in the pecking order behind the Leafs, the Blue Jays, the Raptors and Toronto FC. (Maybe you can quibble about the last one, pointing to national television ratings, but as a sniff test, consider who's the bigger star in town? Ricky Ray? Or Sebastian Giovinco?)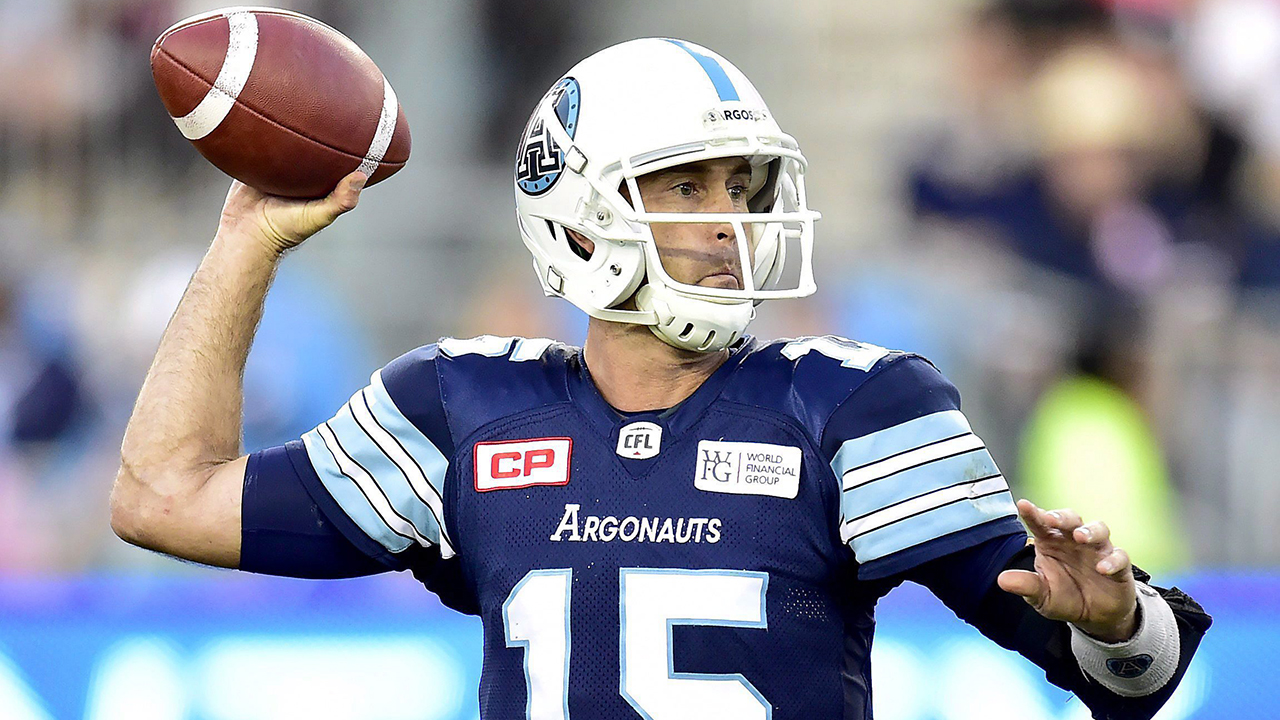 It has certainly been worse – way worse. There were moments in the not so distant past when tumbling dominoes threatened to take the whole league down. That's not the case now, but neither are there quick fixes in the offing. Pretending, for instance, that winning this Grey Cup will put the Argos back on the local map, following a season in which they played to crowds of family and friends, is pure magical thinking.
The first step, though, is to get past the long-held notion that because of its origins, because of its past, supporting the CFL is a patriotic duty.
Definitely keep the horse. Don't hesitate to invoke the ghosts of Jackie Parker and Bernie Faloney (and this weekend, maybe even Leon McQuay). Enjoy the Spirit of Edmonton and Riderville. Dream that somebody might build a stadium so that Atlantic Canada can, for the first time, be invited to the party.
And then take a clear-eyed look around, understand the game for what it is, not what it was, and get on with business.