The adrenalin is still flowing after that Chicago Bears win on Sunday night, and we have the best Monday Night Football game this late in the season since Joe Montana's 10-1 San Francisco 49ers met Phil Simms' 10-1 New York Giants in November 1990. That game's finish? San Francisco 7, New York 3! Ten points probably get scored in the first four minutes in Chiefs versus Rams.
I can't wait, but even if we somehow end up with a Monday night dud, there were a lot of significant results and changing fortunes for some teams from Sunday's games.
Bears make a statement in NFC North
I don't feel like I've ever had an NFC Central/NFC North "favourite team," but I can't get enough of watching this Bears team. Of course, I'm skeptical the Bears, even if they win the NFC North, can be able to go on the road twice in the playoffs, as they probably would have to, and win games away from Soldier Field.
Although, that's how the Green Bay Packers won the Super Bowl in the 2010 season (three straight road wins), and Eli Manning-led Giants teams won five road games in their two Super Bowl seasons, including both NFC title games in overtime in Green Bay and San Francisco, respectively, it's asking a ton from these young Bears. Those Giants teams had some playoff seasoning and experience. For most of the Bears roster, this January's Wild Card Game will be their first playoff experience – even Khalil Mack only has the one playoff game, a loss to the Houston Texans two seasons ago.
But it's time to start giving tremendous credit to the Bears for moving up and getting Mitchell Trubisky. Of course, we could wallop them for not taking Patrick Mahomes, but they didn't trade up very far (moving from No. 3 to No. 2 and the move cost them only two third-round picks and a fourth-rounder), and no team was taking Mahomes at No. 3.
Trubisky needs to minimize the errant throws, but his accuracy overall is already way better than his rookie season, and once the "big mistakes" are eliminated, he's going to bring a run/pass element that just isn't matched by many other quarterbacks. The Bears are fun, they're entertaining, and the NFL has gone long enough without a contending Bears team.
Cousins lets Vikings down
Of course, there was going to be an active free agent market for Kirk Cousins, and he got a ton of praise for making certain (props to the agent, too) he got a load of guaranteed money in a three-year deal worth $84 million, but the Vikings didn't feel abused in this process, either.
Here's why: For a quarterback thought to be able to battle in high-scoring games, it hasn't materialized. When the Vikes give up 25 points or more, they're 0-4-1 so far this.
Cousins' famous statistic that is often used when arguing against paying him more than $30 million per season is that coming into this year, his teams were 4-19-1 against opponents that finish the season over .500. The Vikings' losses this year are to the 9-1 Rams, the 9-1 Saints, the 7-3 Bears and, still most bizarrely, the 3-7 Bills. The team with the best record the Vikings have beaten? It's either the 4-6 Eagles or 4-6 Lions.
Would I have signed Cousins if I'm Minnesota? No, but I get why they did it. They saw a Vikings roster much better than Green Bay, Detroit is dysfunctional as usual, and Chicago wasn't close to ready to win – those first two things are holding true, and they didn't count on the Bears opening their window of contention earlier than most anticipated.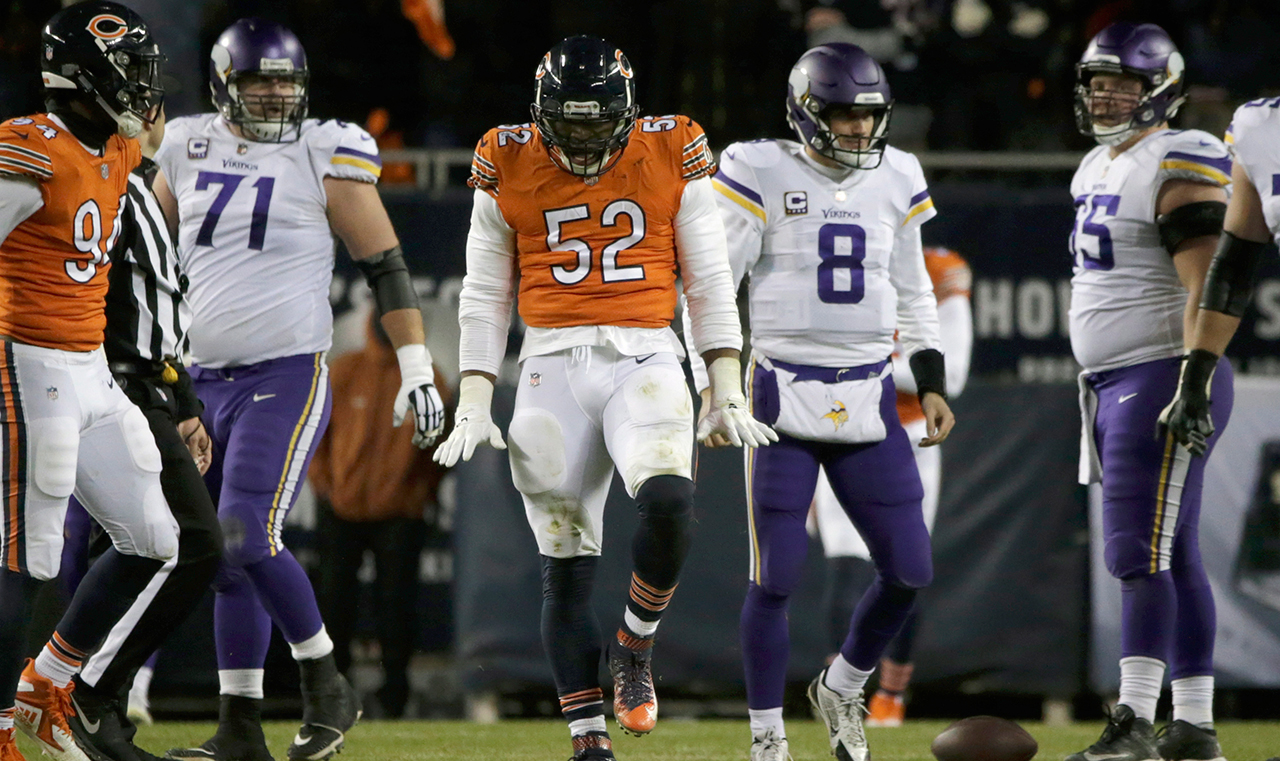 New Orleans exacting "Minneapolis Miracle" revenge
The Saints look like they're on a "revenge" tour, maybe unlike any since the post-Spygate Patriots in 2007. They're the highest-scoring team in the NFL, and they've won their last three games by a combined 144-56 – 35 of those points coming from the Rams three weeks ago. The anger and motivation from the "fluke" play the Vikings defeated them with last January seems to still resonate, and it clearly wouldn't have diminished the following week, watching Minnesota put up no fight whatsoever against the Eagles in the NFC Championship.
Cowboys have best road to NFC East title
The Cowboys have a road map to not just a playoff berth, but a division title and a home playoff game. We need to remember how utterly tepid this Cowboys offence looked in their last two games before this two-week spurt of victories. They scored 17 against Washington and then coming off a bye week, after adding Amari Cooper as their No. 1 wide receiver, scored just 14 against the Titans at home on Monday Night Football. It felt like every Red Zone play was a broken play.
Now, they seem, post-Alex Smith catastrophic injury, in the driver's seat in the NFC East, though they desperately need Thursday's Thanksgiving result against Washington to go in their favour. But I will say, they've done all the right things defensively, the selection of Leighton Vander Esch at No. 19 this past spring looks like a steal, Demarcus Lawrence is an underrated pass rusher, and they've held teams in check mostly without oft-injured linebacker Sean Lee – something Rod Marinelli's defence has struggled to do in the past.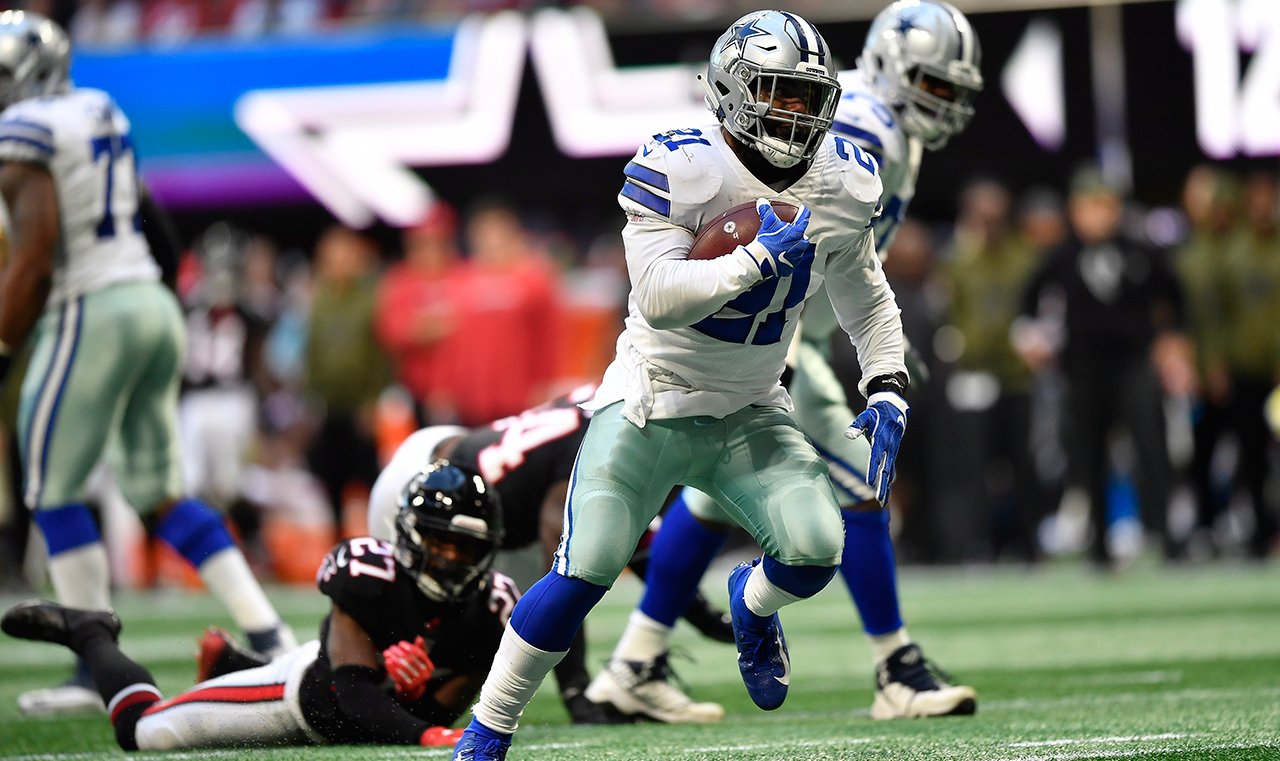 Same old Rivers Era Chargers?
The Chargers lost a game it feels like they've lost so many times in the Philip Rivers era. I felt like the Los Angeles Chargers might truly be the fourth-best NFL team, and then they play like they played in their loss to the Broncos at home. For Rivers, this was not a "big game" to go to 8-2 on the season, but for a quarterback who twice in his career led the league in interceptions, and twice in fumbles lost, he made big mistakes at the worst times.
Yes, the offence seemed confused on several fourth-quarter plays, but isn't that ultimately on Rivers to make sure all parties are on the same page? True, it's his first two-interception game of the season, but this contest was there for the Chargers to win. Until the final drive, Case Keenum didn't look capable of snatching the result away.
The Chargers still have road games to come in Pittsburgh and Kansas City. They have to hope they can quickly correct their sloppy ways if they want to be a certain playoff team heading into Week 17 to eliminate any potentially typical Chargers heartbreak.