It's not every day you can meet your sporting hero. Especially in a professional setting. But for a kid who grew up in a Dallas Cowboys family, and who himself was an under-sized running back, the chance to meet Emmitt Smith was a treat.
Before we even sat down at the restaurant Chef's Assembly Hall in downtown Toronto, Smith gave me part TED talk, part motivational speech on everything from parenting to following life's passions. What prompted the tour de force talk was his belief that football is still a safe sport for children.
Then we finally got around to him recounting the greatest moments of his career, which included triumphs on and off the field.
Not included in the above videos were Smith's descriptions of what he believes football's greatest gift to him has been: relationships. Here are Smith's thoughts on some of those people and relationships.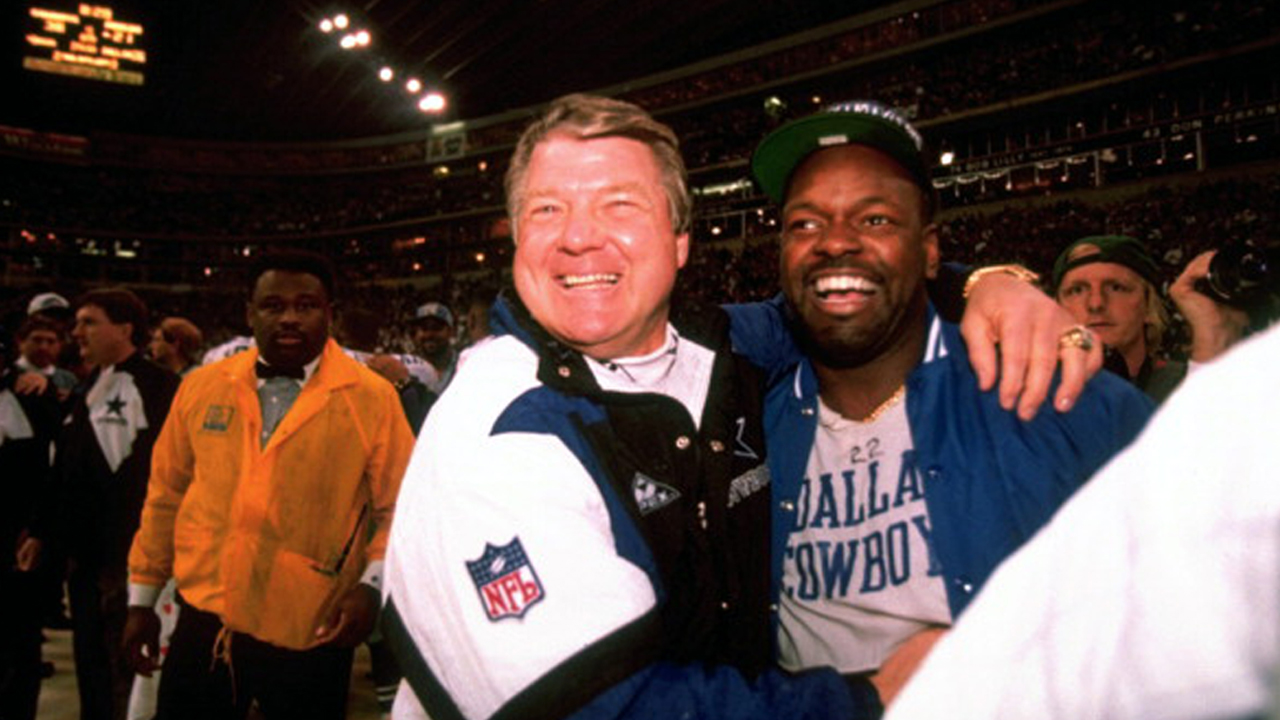 Sportsnet.ca The guy who really had an affinity for you was Jimmy Johnson. The relationship between star coach and player isn't always easy. What made your relationship work?
Emmitt Smith Jimmy was a hard-nosed coach, make no bones about it. He had his favourites. You had to earn the right to be his favourite, but you knew where you stood. All players knew where they stood and I think that's fair. As a player you have to be willing to be humble. You have to be willing to be taught and trained and you have to learn things that you otherwise might not be able to do for yourself. Coaches are there to push you to another level of greatness. You have to be willing to go through the fire in order to achieve that level of greatness and that's what we did with Jimmy.
SN Do you ever wonder what would have happened if Jimmy and Jerry Jones got along and Jimmy had stayed?
ES You know at one point in time it crossed my mind, but I've resigned to the simple fact that God has blessed us with three Super Bowls. He wanted us to have three. If he wanted us to have more than three, we would have had four. I'm happy that I never experienced what losing a Super Bowl was like.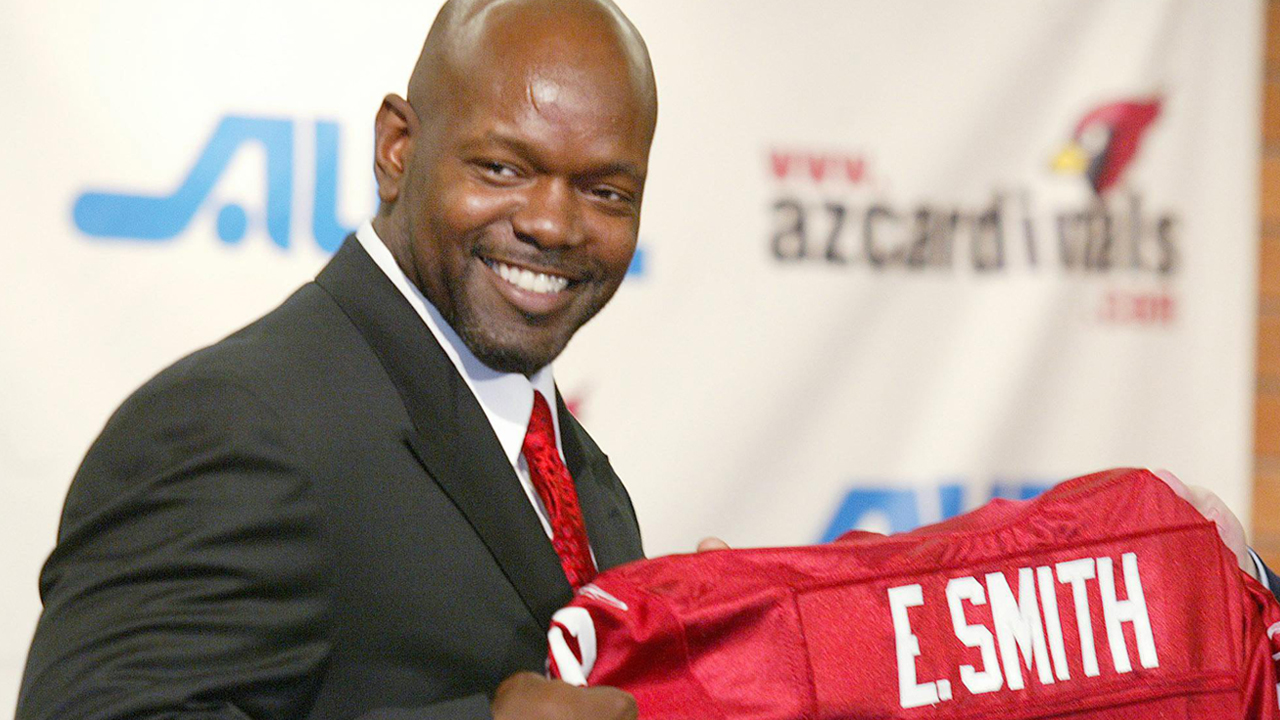 SN That wasn't the end of your story. You went to Arizona. This is like Michael Jordan's years with the Wizards. People think of you as a Cowboy. What was your experience like with the Cardinals?
ES The beautiful thing about going to the Arizona Cardinals, it gave me a chance to continue my career because I felt like I still had gas in the tank, but it also served a different purpose. To give wisdom to players that were thirsting, longing for that type of wisdom and being around someone that had been there, done that. I got to share with a group of young men that were passionate and hungry for success like Larry Fitzgerald, Anquan Boldin, Adrian Wilson and other guys that played in the Arizona Cardinals Super Bowl run against the Pittsburgh Steelers.
When I was with the Arizona Cardinals I remember sitting down like you and I are sitting down right now and having vivid conversations about what it takes. How to prepare. How to study. How to take care of your body. And to see them go on and do that and go to the Super Bowl was fascinating for me because I felt like I had a hand in that transition and it also helped bring closure as a player.
After 15 years in the National Football League there was nothing else for me to do outside of get hurt. I chose to hang it up. I had a chance to go to Buffalo the day I was making my announcement. I made my announcement of retirement at the Super Bowl down in Jacksonville. I got a call from my agent. Buffalo wanted me to come and spend two years there working with Willis McGahee. I said no. I'm going home because I was able to have closure.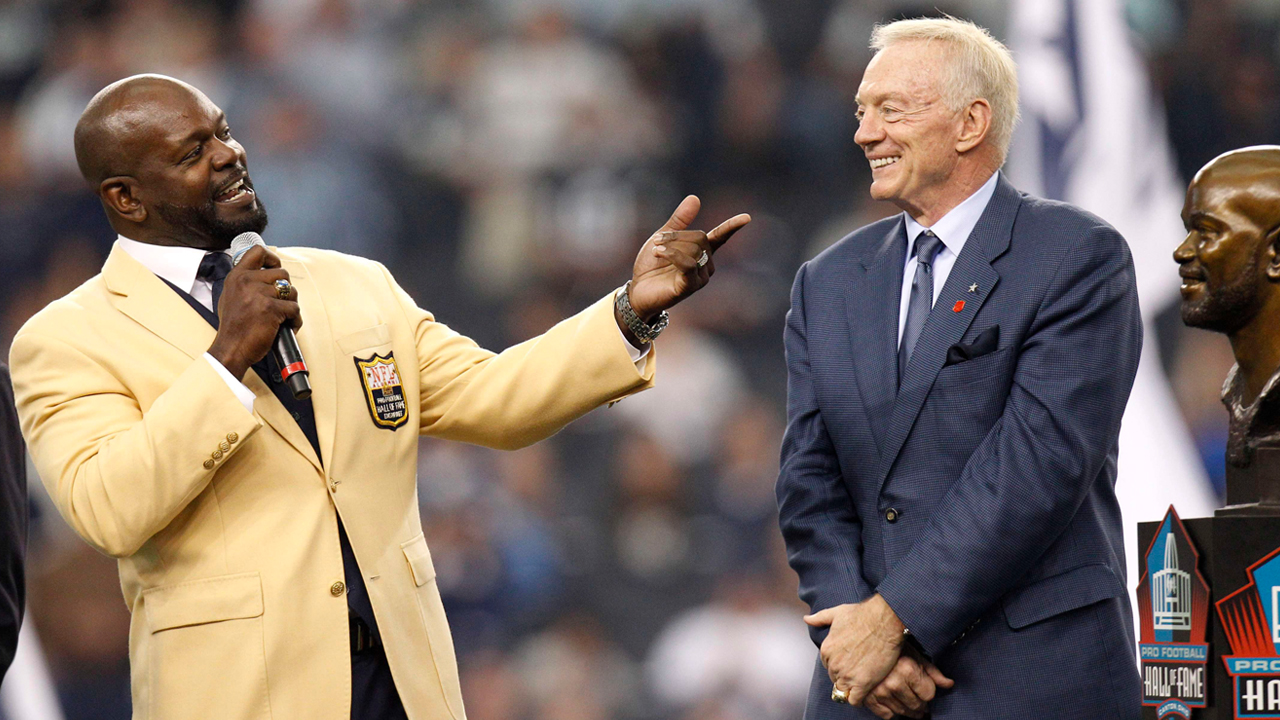 SN One of the people that helped you at that time was Jerry Jones, who you had induct you in the Hall of Fame. It's not often the employee is thanking the employer.
ES I love Mr. Jones. Not only because he was my owner, but he gave me my first real job and he gave me an opportunity to play for the team that I've always wanted to play for as a child. That's why I think spiritually I was placed in Dallas for that reason because it was the place where I really wanted to be. Being around a person like that to teach you certain things and open your mind's eye to the possibility of what the world has to offer outside of sport. That's what he did for me.
SN He hasn't been able to find a player like you since.
ES He won't.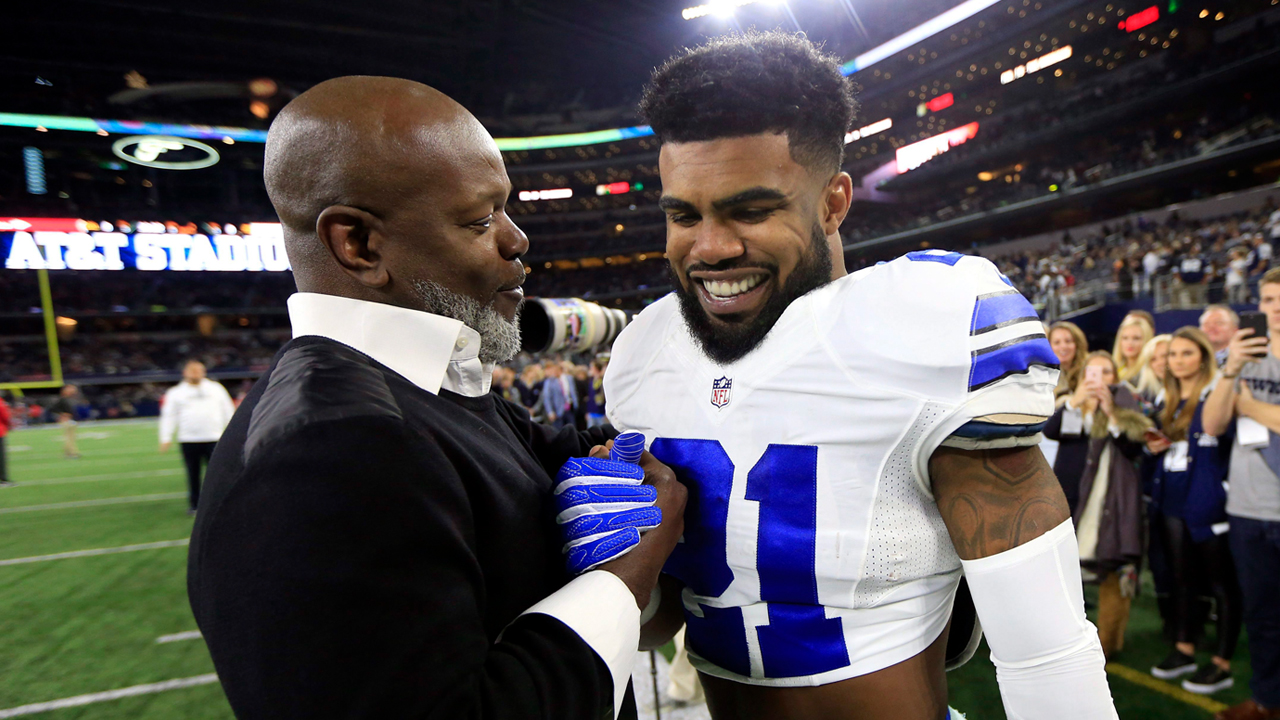 SN Ezekiel Elliott might be close, and if he gets there it will be because of help from you. What's your relationship like with Zeke?
ES Well, I would just say Zeke and I have a very cordial relationship. It's not as strong as I would like for it to be. I think relationships are built because two people want to.
And not to say that he doesn't want to have it. He may not know how. And so, I'm not going to force anything upon a guy like Zeke. There's a lot of wisdom that I can actually impart upon him and he can take it and shape it however he wants to do it. I don't want any credit for it. All I want to do is to see a young person that has as much talent as Ezekiel Elliott does, take advantage of the platform on a consistent basis year in year out and maximize his true, God given ability.
I'm not here to chastise. I'm not here to criticize. I'm here to only help you not make some mistakes that I may have made and some mistakes that you might make on your own but help you.