For the first 26 years of its existence, Osprey Valley Resorts has been content with its reputation as perhaps the best kept golfing secret in the Greater Toronto Area and home to one of Canada's best courses.
But beginning with Tuesday's announcement that the 54-hole, Caledon, Ont. facility 50 km north of Toronto will become the first Canadian site to join the PGA Tour's TPC network of clubs, the newly re-named TPC Toronto at Osprey Valley is signalling its intention to play a more prominent role moving forward, including as a potential future RBC Canadian Open site.
For all but the first year of its existence, Osprey Valley has been owned and operated by members of the Humeniuk family. Brothers and real estate developers Roman and Jerry Humeniuk purchased the club and its then lone track – the links-style Heathlands – less than a year after it opened when financial difficulties forced the original owner to sell.
Two years ago, Roman's son Chris – president and CEO of Canadian private lending firm Community Trust – took over as president of Osprey Valley with a mandate to grow the business while at the same time attempting to preserve the club's accessibility, tranquil setting, and unpretentious charm.
"We don't intend on changing that whatsoever," Chris Humeniuk tells Sportsnet in a recent interview. "TPC is going to open new doors for us and bring us new clientele, corporate or otherwise. We love the feel of the course and we don't want that to change.
"My family has owned Osprey Valley for 25 years," he continues. "It's been a labour of love for my father and uncle, who are old-school management. As we've gone through the family succession process, the next generation has decided that, No. 1, we want to hang on to Osprey. But we also want to make an investment in it and take it to the next level."
Facilities-wise, "next level" at Osprey translates into plans for two new clubhouses, a corporate events space, and on-site accommodations.
As for the origins of the TPC deal, Humeniuk says it's a by-product of Golf Canada's ongoing search for courses in the GTA willing and capable of hosting future RBC Canadian Opens.
"We were one of many (courses) that Golf Canada had approached to explore the possibility of becoming a Canadian Open venue," he says. "It was through those conversations that we first met with reps of the PGA (Tour). If it wasn't going to be the Canadian Open, we were curious about another event. That's how the Mackenzie event came to be."
This past July, Osprey Valley hosted the inaugural Osprey Valley Open, as part of the 2018 Mackenzie Tour – PGA Tour Canada schedule.
"When the PGA (Tour) team first came to Osprey, we all got in my truck and drove around all the land we've assembled," says Humeniuk. "Then we got in golf carts and drove around the golf courses. They came back to us and said, 'Look, we'd love you to host a Mackenzie event. We want one in the GTA and this has the potential to be a great venue. But have you ever thought about becoming a TPC property? Because with three courses – and conceptual plans for clubhouses and accommodations, it fits.'"
High-level talks began last fall before accelerating in early July of this year. As part of the five-year deal – which will be extended to 10 according to Humeniuk, "unless something goes drastically wrong" – TPC Toronto at Osprey Valley will maintain the ability to make its own course bookings, while the PGA Tour's TPC operators will also be able to make reservations through its membership and corporate partnership network.
TPC Toronto at Osprey Valley is committed to hosting a professional event – at minimum a Mackenzie Tour event – each year for the next five to 10 years. Humeniuk is also hopeful of one day hosting a Canadian Open.
"We'd love to," he says. "It'd be an honour to host the Canadian Open if Golf Canada and the PGA (Tour) see us fit to do so."
But in order for that happen, Humeniuk concedes some work needs to be done. For starters, the new clubhouses are a must. And while the Tour has already identified Osprey's 7,151-yard North course – formerly named Toot – as its preferred track among the three on-site, earlier this summer Mackenzie Tour players lit it up to the tune of a 25-under-par winning score.
Humeniuk says the North course could have some teeth added to it by having the fairways narrowed and adding length. Original course designer Doug Carrick has already been back to the course to provide drawings on some proposed changes.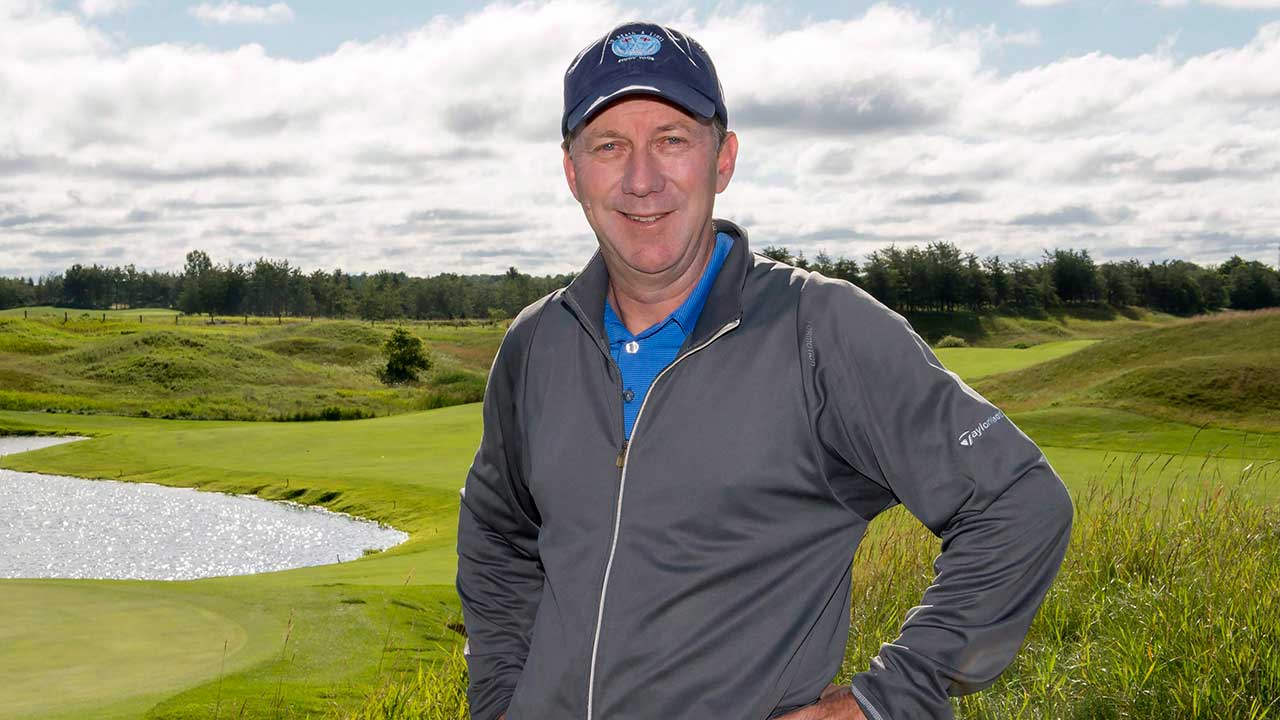 "I think if we add three or four hundred yards and tighten it up in a few spots, we could host a PGA (Tour) event," says Humeniuk. "It's something we're prepared to consider."
As for parking, Humeniuk points out, space is not an issue as the club's property footprint covers some 1,500 acres.  
"But if our role is helping to develop younger players, then so be it," he says. "If it's as a home for a Mackenzie Tour event, so be it. We're happy and proud to do it. We'd like to be a part of what's going on in Canadian golf right now. If we're a home for younger players, I'm fine with that. Our kids need that type of support and a facility to come and play.
"If it morphs into something bigger, the opportunity to host a national championship, we'd be honoured to do that."
One way or another, the next quarter century at TPC Toronto at Osprey Valley is going to look very different than its first.