So, did the hype work? Will I watch?
Great question. After all, you have to believe I'm exactly the target audience Tiger Woods, Phil Mickelson and those organizing 'The Match' are trying to hit.
An avid (if not excellent) Baby Boomer golfer who plays 100 rounds a year. Interested viewer, particularly of the majors and the Ryder Cup, but also pretty much any event, men or women, with an interesting leaderboard. Long-time sports watcher, and therefore, at least in theory, someone always interested in something different, something out of the ordinary, something that hasn't been seen or done before.
So, check off all those boxes for me.
And will I watch The Match? Well, the answer is my Friday afternoon is a little cluttered. But $19.99 isn't that much to spend, or maybe Islington Golf Club, my club, will have it on and I could wander by. A friend of mine just opened the very cool Swing Golf Lounge in the west end of the city, which would be a perfect spot to watch. So, I may end up watching, as I did the somewhat interesting HBO 24/7 special, or I may not, if my wife has alternate plans for me.
Hardly a ringing endorsement from this golf nut. Must see? No, can't say that. So, I have to ask myself why that's the case. Why hasn't 'The Match: Tiger vs. Phil' grabbed my imagination?
Well, let's see. We have two aging heavyweights, neither of whom is in their prime, neither of whom is among the top 10 players in the world. At the recent Ryder Cup, they were both lousy, particularly Mickelson.
Six years older, Mickelson isn't usually a threat anymore in the big events, while Tiger's victory at the Tour Championship has many believing he could win a major in 2019. But that still feels like a longshot, particularly with all the outstanding younger players in the world.
They aren't enemies by any stretch of the imagination. There's no bad blood. Indeed, on the 24/7 show, Mickelson revealed that each has texted the other during their darker days, like when Mickelson's wife was battling cancer or when Woods was sidelined with his various assortment of serious injuries.
Competitively, Woods has dominated Mickelson, and his 14 majors and 80 tour victories make him, at least to Mickelson, the greatest player of all-time. So, that part of it, the individual rivalry, isn't exactly mouth-watering.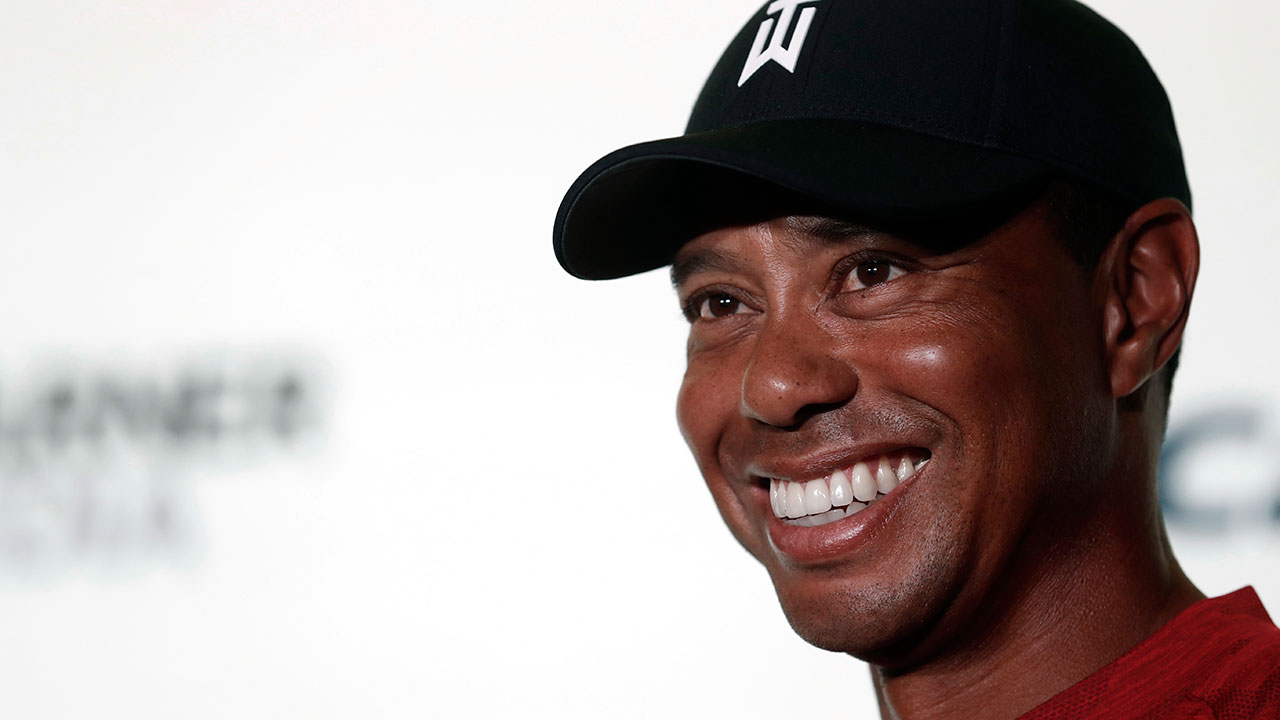 Which brings us to the nature of this competition, with a $9-million winner-take-all purse at Shadow Creek, and the potential for interesting side bets. At their press conference Tuesday, Mickelson got the ball rolling by offering up a $100,000 bet that he could birdie the first hole, a 415-yard par-4.
"You don't have to take it," said Mickelson.
"You think you can make birdie on the first hole?" said Woods.
"I know I can," said Mickelson.
"Double it," said Woods, raising the stakes to $200,000.
"Did you see how I baited him?" laughed Mickelson.
It came off a little too scripted, but still an interesting bet. I'd be interested to see if Mickelson can do it with $200 large on the line. As golfers will tell you, playing for matchsticks is better than playing for nothing, and $200,000, even to these guys, is something.
And the $9 million? Well, both guys are so impossibly rich already it's not like that purse is going to make any kind of a difference.
"It's great to win the $9 million. I just don't want to lose … to him. And give him the satisfaction," said Mickelson. "Every time I see (Woods), I want to be able to rub it in. I don't want it to be rubbed in to me."
Okay, except we're not going to be there for the rubbing in, are we? It's not like they're going to open the clubhouse at Augusta National to the unwashed hordes. So that's hardly something we, as golf watchers, can look forward to seeing or hearing.
Mickelson was the star of Tuesday's press conference. He probably could have conducted it himself, and you can see why some have suggested that one day he'd be the perfect replacement for the retiring Johnny Miller on major golf broadcasts. He can talk, his passion for the game shines through and he's not afraid to stick his neck out and have it chopped off. He comes off as a super-confident athlete, which makes him both likeable and not very likeable at the same time.
But he's the much better salesman, or at least, the more aggressive salesman. Tiger, by contrast, is unlikely to say much on Friday. He sure didn't say much on Tuesday at the press conference. He said "Wow" a few times, then stopped himself from saying more. Not exactly a modern-day P.T. Barnum.
He's the straight man in this scenario. Now, if we could hear him unplugged on the course, that would be interesting, because we know he likes to cuss and tell off-colour jokes. But even with both players and their caddies mic'd up, we're not likely to hear that.
So it seems the success of this event really revolves around Mickelson, his personality and his willingness to be a showman who understands what the audience wants to see. And hear. And believe.
"I'm hoping this is received well," said Mickelson. "I'm hoping this is a glimpse into the future of what sports watching is all about … and people will want more.
"If people don't like it, it's probably a one and done."
Mickelson played up the fact that putting microphones on the players makes this a unique opportunity, something golf fans will have to buy on Friday if they want to hear the inside chatter. But that's a bit of a stretch, suggesting people will pay $19.99 for the privilege of hearing these golfers banter.
There will be no crowd, instead the on-site audience will be limited to VIPs and sponsors. So that part of the usual golf equation will be missing. There will be no massive mob following them like there was for Woods at the Tour Championship.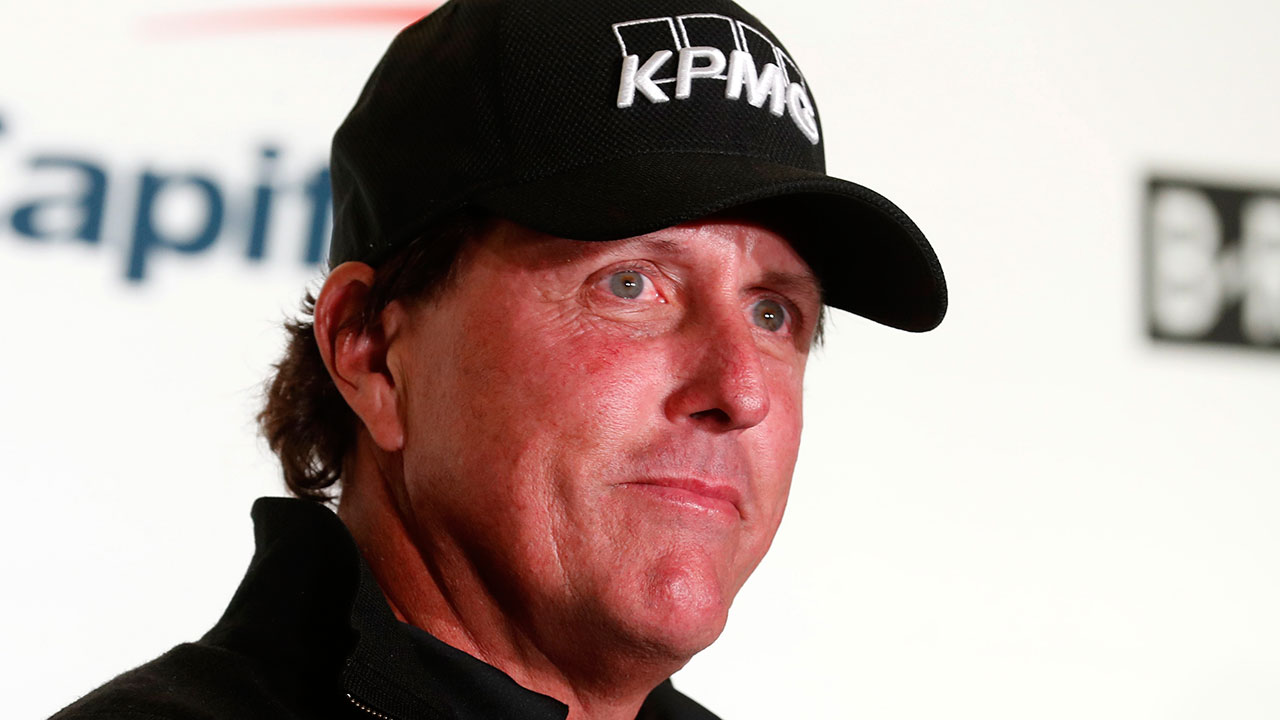 So why watch?
Well, the betting is interesting, or could be, and I'm always interested in improving as a golfer — there's a lot of room for improvement — so I would enjoy watching two great players execute their shots, regardless of the format.
But it's hard to care about who wins. If Mickelson were to win, nobody would then make the argument he's better than Woods. The potential is certainly there for a boring competition if it turns into a blowout. Otherwise, having seen tennis players make sure (wink, wink) exhibition matches go three sets, it would be easy for these two to be seen making sure neither gets too far ahead or behind. And golf fans might smell a rat.
They've been selling The Match hard since August, and frankly, my guess is that it's neither going to be the 'spectacle' it's being promoted as, nor particularly entertaining. You could argue it's the wrong two players, but it's hard to imagine what other golfer might have the personality to make the event soar.
Not Justin or Dustin. Maybe Jordan Spieth or Rory McIlroy. Maybe. The two most intriguing players on tour right now are Bryson DeChambeau and long-hitting Cameron Champ, but they couldn't pull this kind of razzle-dazzle event off at this point in their careers.
So, it really comes down to two of the biggest names in the history of the game playing a round of golf together and seeing who can win on Friday. If the betting gets carried away, it could become a little obscene, and that might work against them and turn viewers off. Mickelson's already hawking his golf shirts on Twitter, so this could turn into a one big merchandising exercise. Maybe it is already.
The novelty factor is what might draw viewers. But this isn't that novel. It isn't Floyd Mayweather against Conor McGregor. It's not Tiger playing a tennis/golf hybrid event against Roger Federer.
It's two incredibly rich guys, who happen to be two of the best to have played their sport, playing golf.
So maybe I'll watch. Or maybe I won't.