THE NATIONAL HOCKEY LEAGUE
The NHL has had a lot of different looks over the years. But today there are 30 teams, each trying to make the playoffs.
The National Hockey League, or NHL, was founded in Canada in 1917. A number of teams have come and gone but six teams remain active from the early years. The Boston Bruins, Chicago Blackhawks, Detroit Red Wings, Montreal Canadiens, New York Rangers and Toronto Maple Leafs are nicknamed "The Original Six."
Now the NHL is comprised of 30 teams: seven in Canada and 23 in the U.S. The league is divided into two conferences: Eastern and Western. Each conference is made up of two divisions. There are 16 teams in the Eastern Conference, which includes the Atlantic and Metropolitan divisions, and 14 teams in the Western Conference, which includes the Pacific and Central divisions.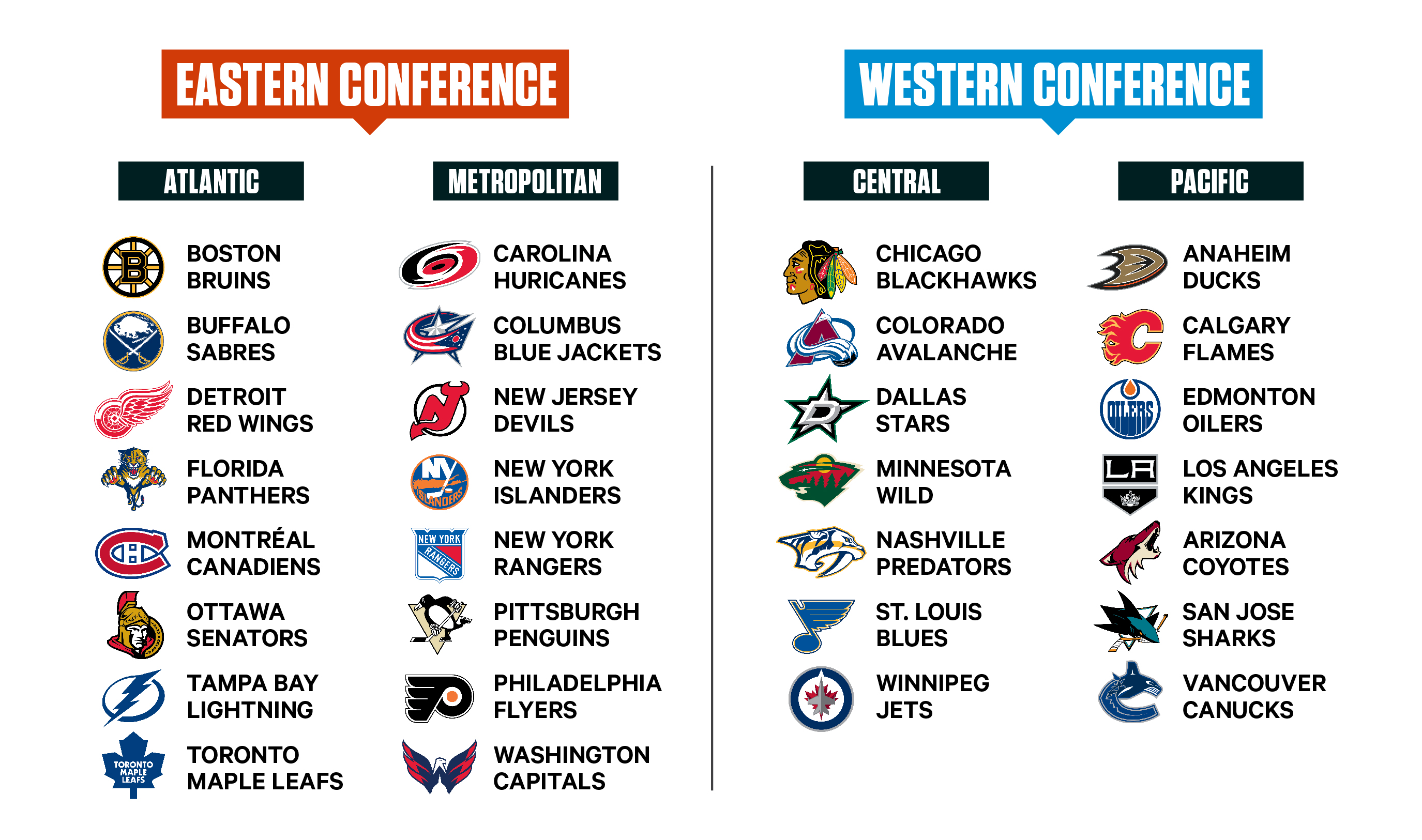 In the regular season, each team plays 82 games, half at home and half away. League standings are based on a points system, with two points awarded for a win and one for an overtime or shootout loss.
Sixteen teams make the playoffs: the top three teams in each of the four divisions, plus the two with the next-highest points from each conference. The playoff champion is awarded the Stanley Cup—the oldest professional sports trophy in North America.