The World Under-17 Hockey Challenge is a tournament with a far greater focus on development than victory. Canada ices three different teams, divided so as to be more-or-less equal, and the coaches of winning and losing teams alike focus on the value the experience gives to the players they're coaching.
The comments of Gilles Bouchard, whose Canada Red squad won silver, are typical of those offered by all the coaches.
"It's all about our identity and compete level," Bouchard said. "Right now we're getting better and we've improved a lot. I'm proud of the way we've improved since the beginning of the tournament. That was the goal. That was the goal, to make sure during the process that they will improve themselves as players and that's what they did."
Everyone still wants to win, of course. After attaining gold, American coach John Wroblewski told reporters it was a little personal revenge for him. He played in the tournament 20 years ago; his Team USA blew a two-goal lead in the third period of the decisive game and ended up having to settle for silver.
"Honestly, it was a void in my life," he said. "It was awful. In 20 years, not a week went by when I didn't think of that game."
While the competitive stakes are high for the players, the big picture is all about evolving skills. For the national programs, this tournament is the gateway to higher-profile events at the U-18 and U-20 levels. For the major junior and NHL scouts in attendance, it's an opportunity to get a read on the world's best 16-year-olds as they play in high-pressure situations against their peers.
Canada sent a lot of quality players to the tournament, too many to highlight in a short column, though we can at least touch on some of the standouts.
Canada Red fared the best of the three home teams. Winger Peyton Krebs stood out for both his speed and his complete games. He's strong on the puck, loves to play in traffic, and gives every bit as much effort on the backcheck as he does in the offensive zone. Undersized Xavier Parent is another elite skater, and physical despite his stature; he perhaps eclipses Krebs as an offensive weapon. Those two stood out among the half-dozen forwards on the roster who really impressed.
Defenceman Bowen Byram was probably the club's best player, though. Bouchard praised his hockey sense, and it's reflected in the way Byram defends through the neutral zone, at the defensive blue line, and angles opponents off in his own end. He's no defensive specialist, though, but rather a two-way threat more than comfortable skating the puck up the ice.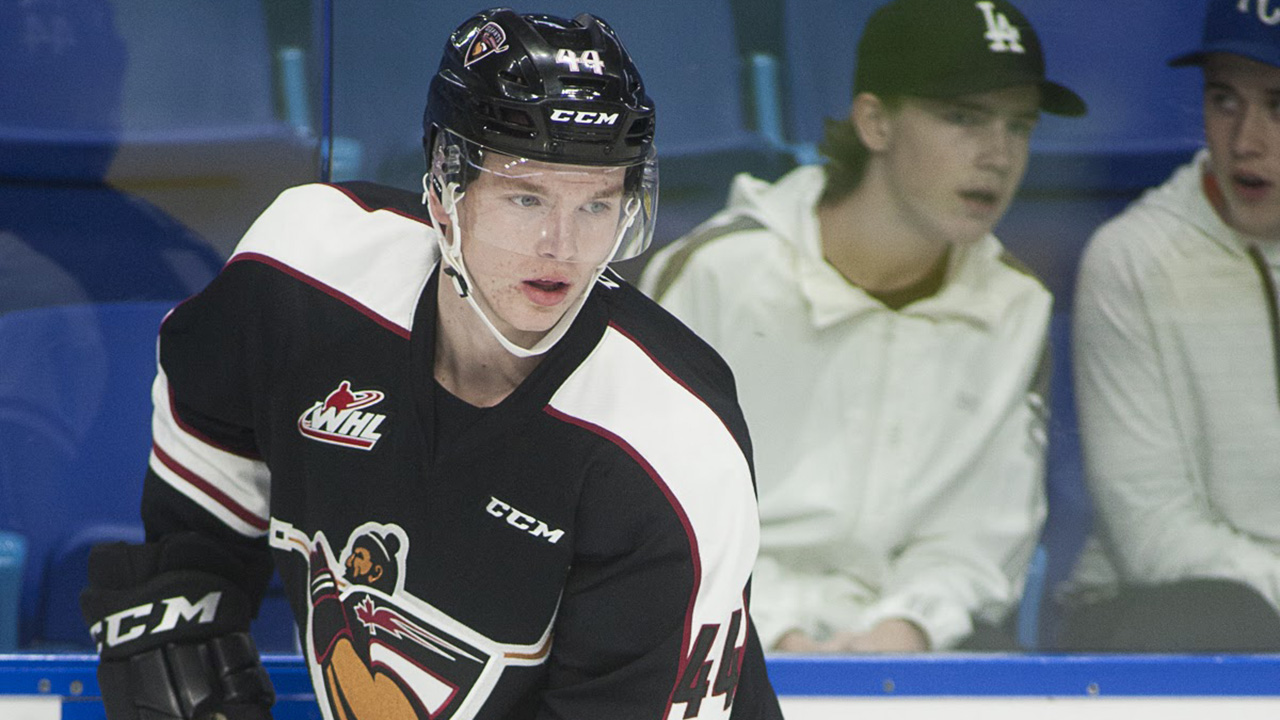 The Black and White Canadian entries were less successful, finishing fourth and seventh respectively. Nevertheless, each had players who are going to be hot commodities when the 2019 NHL Draft rolls around. Jakob Pelletier's speed and creativity stood out even in White's worst games, while defenceman Matthew Robertson played a solid defensive game for Black while also adding an offensive dimension from the blue line.
All five have bright futures with Hockey Canada, and in professional hockey a few years down the line.
Other standouts
Cam York, LD, Unites States: After Jack Hughes, the tournament's best player, it becomes very difficult to identify just one outstanding competitor on the gold-medal winning American team. York, who played an intelligent two-way game as one half on the club's top defence pairing, was one of many who impressed.
"I love the subtlety of his game," Wroblewski said. "The puck is in front of him the entire game. He kind of directs the ice like a steering wheel; it seems like things are always predictable when he's out there."
Nick Malik, G, Czech Republic: Most of the skaters who competed at the U-17s were 16 and eligible for the 2019 draft. Malik, the son of former NHLer Marek, was one of the few 15-year-olds to attend and his play in net for the Czechs made it clear that he was there on merit.
The last Czech team to win a medal at the U-17 level was the 2006 squad. As a rule the country just doesn't have the depth to compete with the others at this level. The bronze-winning 2017 edition had a lot of ingredients, but Malik was absolutely critical. He made 29 saves, including 14 during a third-period onslaught, by Canada White to secure a 2-1 win.
Vasily Podkolzin, RW, Russia: An impressive Russian team was led offensively by Podkolzin, who had six points in five games. Outside of some undisciplined penalties, his two-way game was exceptional. Despite average size, he's extremely strong on the puck, thriving in traffic and always threatening to steal it on the backcheck. That's one of the reasons he was leaned on to kill penalties.
He's versatile offensively. He's speedy enough to force zone entries with possession, he has good vision, and he's comfortable making and receiving passes on his backhand. He's also a capable shooter.
Antti Saarela, C, Finland: Described by coach Mika Marttila as the "key player" on Finland's top power play unit, Saarela is more than just an offensive weapon. He was also a regular on the Finns' penalty kill and showed the kind of responsible two-way game one would expect from the son of a coach.
Anticipation and vision are both strengths for Saarela, but his standout quality is as a skater. He has top-end speed, and he's somewhat deceptive in that it doesn't look like he's working all that hard even as he accelerates rapidly. If his scoring doesn't translate at the highest level, he's a guy who could still conceivably make it as a defensive specialist.
Albin Grewe, RW, Sweden: Nobody put up great numbers in a disappointing tournament for Team Sweden, and Grewe's two assists in five games don't exactly leap off the page. Nevertheless, he was effective in the offensive zone and showed an ability to create chances himself. He also took naturally to the more physical nature of the North American game, hitting both to gain possession of the puck and to hurt his opponents.
"He has a great attitude," said Swedish coach Magnus Havelid, who praised Grewe as a team leader.
[relatedlinks]