HAMILTON, Ont. – A nagging injury to Dante Fabbro could put an even greater emphasis on fellow Canadian world junior returning defencemen Kale Clague and Jake Bean.
The increased expectations are fine with them.
"I definitely think a leadership role is there," Clague said. "I expect myself to be the best defenceman on this team. That's what I want to be."
Although Fabbro is listed as day-to-day, his status for the tournament is in question after he sustained a lower-body injury while blocking a shot in Canada's pre-tournament win against Denmark last Friday.
Coach Dominique Ducharme said before Canada's 8-1 win over Switzerland on Friday that Fabbro is "feeling better," even though he's yet to skate. Canada must name a roster by Christmas afternoon, but can leave a spot open for Fabbro.
Ducharme added the team plans on finalizing its roster before the tournament opener on Boxing Day against Finland.
Senior Writer Ryan Dixon and NHL Editor Rory Boylen always give it 110%, but never rely on clichés when it comes to podcasting. Instead, they use a mix of facts, fun and a varied group of hockey voices to cover Canada's most beloved game.
For Clague, having to fulfill a larger role due to injury would be nothing new.
That's what he did at last year's world juniors after Canadian blueliner Philippe Myers was knocked out midway through the event with a concussion.
Then 18, Clague was asked to fill the void on the top pair with tournament MVP Thomas Chabot.
"I thought I handled the situation well and played well," he said.
The Brandon Wheat Kings defenceman believes learning from Chabot has served him well.
"He uses his skating to separate himself. He makes smart, hard plays. He chips in offensively," said Clague, who leads all WHL blueliners with 47 points. "That's what I want to be."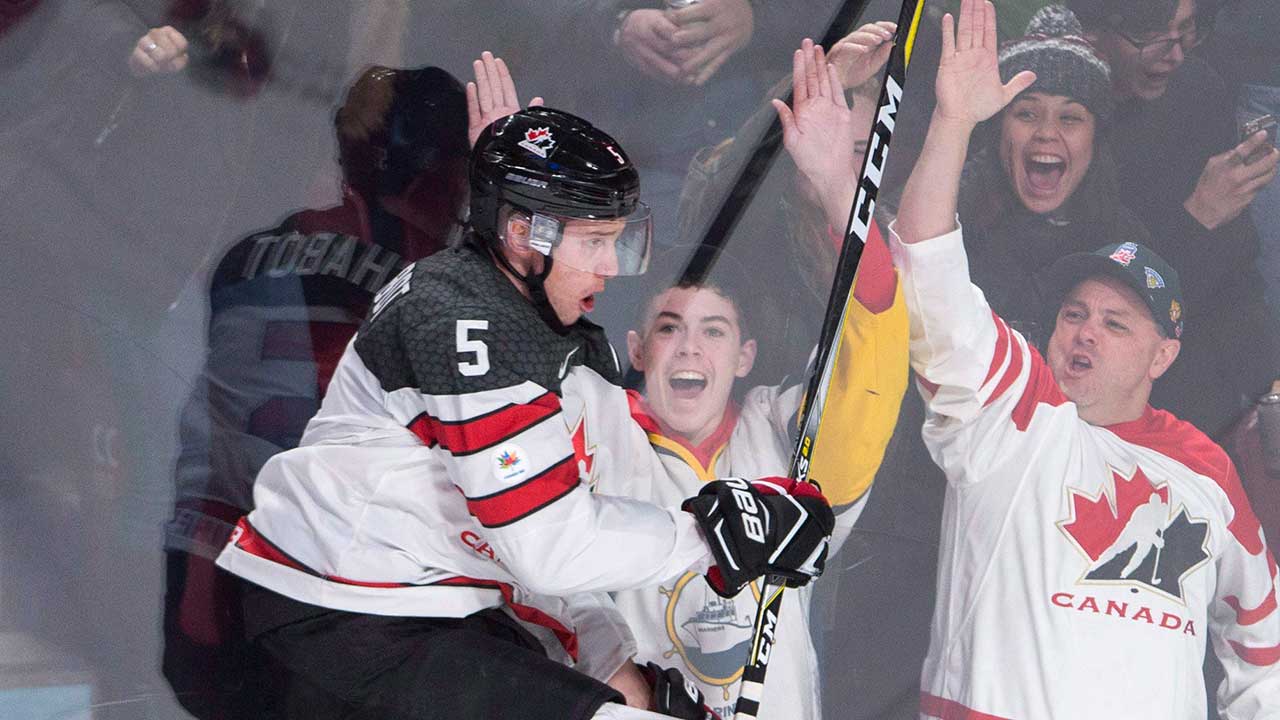 If the game against Switzerland is any indication, Clague and Bean will be counted on heavily.
Clague, a Los Angeles Kings prospect, quarterbacked the first power-play unit and scored Canada's final goal on an individual rush.
Bean, a 2016 Carolina Hurricanes first-rounder, helped man the second group and netted a goal of his own.
"I want to be more of a difference-maker this year," Bean said, regularly a member of the WHL's Calgary Hitmen. "I'm just going to do my best every game to help the team win – whether it's defensively, offensively. I'm going to try to fill any role that needs to be filled."
Bean added that he expects more of himself than he did last year when he was just happy to make the team. Now he knows "how the tournament ebbs and flows," most notably how important every game is to ultimate success.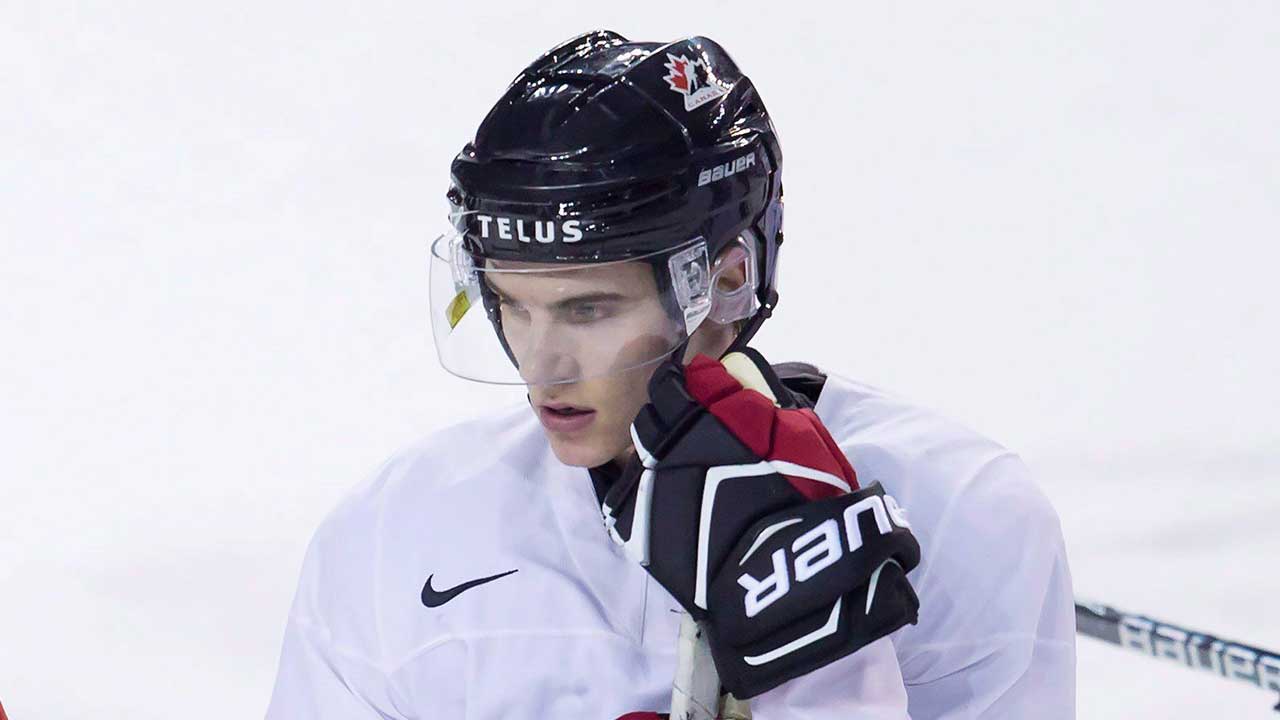 Ducharme has seven returnees (including Fabbro) from the 2017 silver medal-winning roster and believes their experience will pay dividends this go around. That especially goes for Clague and Bean.
"That's mileage. I think it's good for them personally. They'll be able to use that and bring their game to another level," Ducharme said. "Overall, they're more mature."
If Fabbro is healthy enough to play, it's believed Regina Pats defenceman Josh Mahura will be the odd man out. Mahura was originally cut from the team, but was re-added last weekend once Fabbro's ailment appeared to be more problematic. Mahura had two assists on Friday.
Defenceman Conor Timmins also missed the Swiss affair after blocking a shot in Canada's previous pre-tournament game, but Ducharme said he's expected to be ready for the tournament's start.
Whatever the outcome, Canada's defence is considered a strength. Bean notes puck movement and intelligence are collective pluses and those traits were evident as the group contributed six points on Friday.
All the defencemen are 19 years old. Including Bean and Fabbro, there are four first-round NHL picks. And Victor Mete was loaned by the Montreal Canadiens.
Aside from Mahura (85th, 2016, ANA) and Mete (100th, 2016, MTL), it's Clague who's the lowest-drafted blueliner. He was selected 51st overall by the Kings in 2016.
But that doesn't mean the six-foot, 177-pound rearguard expects any less from himself.
Far from it, actually.
"We have a very strong D core. Every player plays top minutes on their club team. It's a big responsibility to play top minutes," Clague said. "I think I'm more than ready for that. I just want to be relied upon."